How to start travelling without a degree?
How to get a job while travelling?
It's a very common story amongst travel bloggers. The majority of them went to university and graduated, very keen to start their careers as lawyers, managers, IT gurus or many other occupations. They join the corporate life and perhaps can't wait to climb all the way to the top. But despite how successful their blogs are now, they've all ultimately surrendered to a desire they could no longer ignore. A desire to be free and do what they love to do, to be an individual.
"I didn't come home until 18 months later and, once back, I knew I couldn't go back to my old life or a typical job."
Matt Kepnes - better known as Nomadic Matt
"It was fall of 2007 when I decided that I needed to make some changes in my life. I was working at a small IT company as a computer technician and while it was a great learning experience, it was a job that I dreaded showing up to each morning." 
Ryan Gargiulo - travel writer and fitness fanatic at Pause The Moment
"I left because travelling around the world was something I dreamed of doing for years, and with the passage of time the trip had morphed from a want into a need."
Jodi Ettenberg - former lawyer and now blogger.
"2011 I finally quit all my jobs and got rid of almost everything I had
and decided to live the life I want to live."
Sabrina Iovino - graphic designer and blogger for eight months.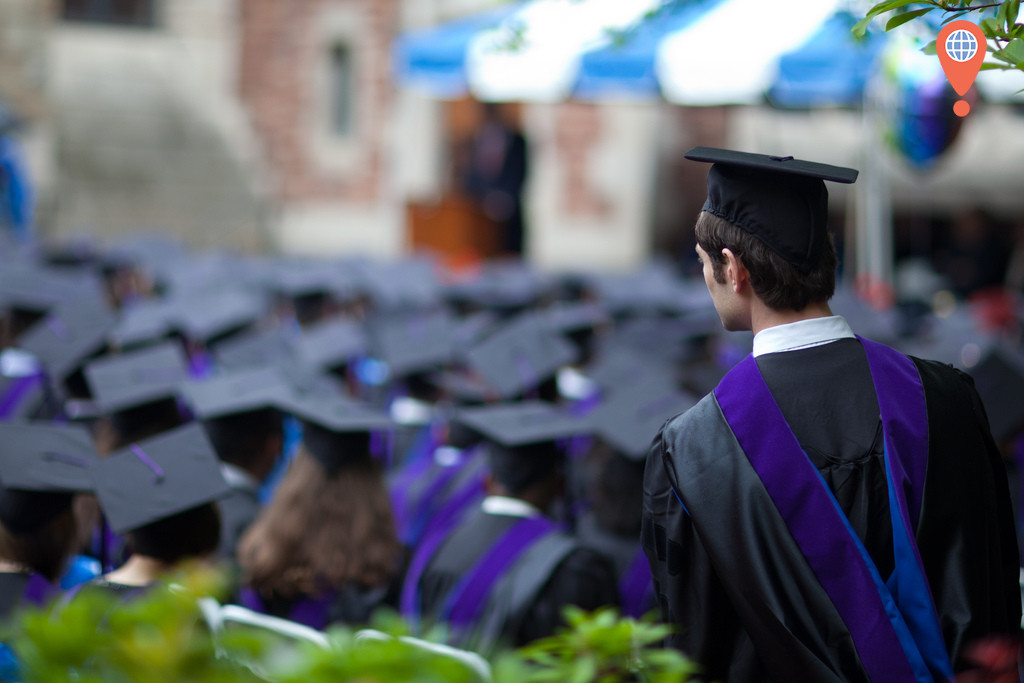 My walls were always plastered with maps instead of cars and football players. My favourite book was an atlas and every time I had a fight with my parents I jumped on a long distance train, with no money and hid in the toilets. I already had this massive addiction to putting myself into very adventurous scenarios.
I knew I couldn't achieve this by living a normal lifestyle. I tried to escape from my problems by creating an adventure that was completely different than anything I was doing at the time. It was not "running away" but rather seeking for a quick adrenaline rush. To be honest, I loved it. God provided me with this endless motivation to explore the world.
There are two reasons why people dedicate themselves to a life of travelling. Either they need a change in their life and want to explore a new horizon, or like me, people were simply born with this gene of constant wanderlust. Some of us are like fish, we can't survive in the desert because this is not the environment that was created for us.
How to live a life of travelling?
By this time I knew that travelling was my destiny, which seemed very exciting but at the same time I knew that this desire alone would not fill my tummy when I was on the road. I needed a way to develop a skill that can a) make some cash and b) didn't involve any kind of degree, so something easy to learn. That was already a challenge, to be honest. But I remember a couple of people saying that I would make a damn good salesperson.
Okay, but what could I sell? Most salespeople have a great knowledge of something. All I knew was how to do was to hitchhike and Couchsurf. I also was very good at stealing my mother's car keys in the middle of the night, taking her car for a drive and returning it the next morning as if it never happened. But that wasn't really a skill...
I realised that travelling for so long and seeing so much for no money must be a skill as well. I've also met so many amazing people and I believe that every person you meet teaches you one thing. It was time to see how far I could get by simply believing in myself and having the right attitude towards the things I tried.
I faced my real first challenge as a so-called "full time traveller by choice" when I got to Dubai. You could compare my travelling style with an "all-in" strategy of a poker player. Whenever I get seriously stuck and don't have many chips left I go all-in to double my chances. I had to find a job very quickly to make some cash but at this time I didn't even have a resume.
I had never really studied, I hadn't worked in a proper job, what could I put in my CV apart from all my travelling experience? This is how I solved the problem:
How to pimp your CV without any previous work experience?!
I used to be a Country Ambassador for Couchsurfing which meant that I organised weekly CS meetings wherever I went. Often, more than a hundred travellers would show up. I added this to my CV, and it looked like some sort of event managment as sometimes it can be demanding finding locations and organising these large-scale kinds of events. It was something new at this time and people loved the whole concept. It looked good in my resume so I made it a part of it.
I had volunteered for some charities on my travels where I learned serious skills and this showed my motivation to support a good cause.
When I hitchhiked to Iran, a German TV channel featured my trip and I added the link to my CV. These are good media references and also leave a nice impression.
Market yourself as a social media king. Surely you share things on Twitter and Facebook and you know the best tricks. Nowadays it's considered a big advantage, and almost a necessity to be tech-savvy and this may add some value to your CV.
If you dedicate your life to travelling try at least to write your own blog. It can possibly be worth as much as a resume. Good writing skills are essential in every job.
Add some references, ask your friends or places you've volunteered at for a written reference and definitely add it to your CV. It helps your future employer to get a third opinion.
Define yourself, give yourself a title. If you don't have a degree in it, it doesn't mean you can't do the job. Find something you are good at and make it your profession.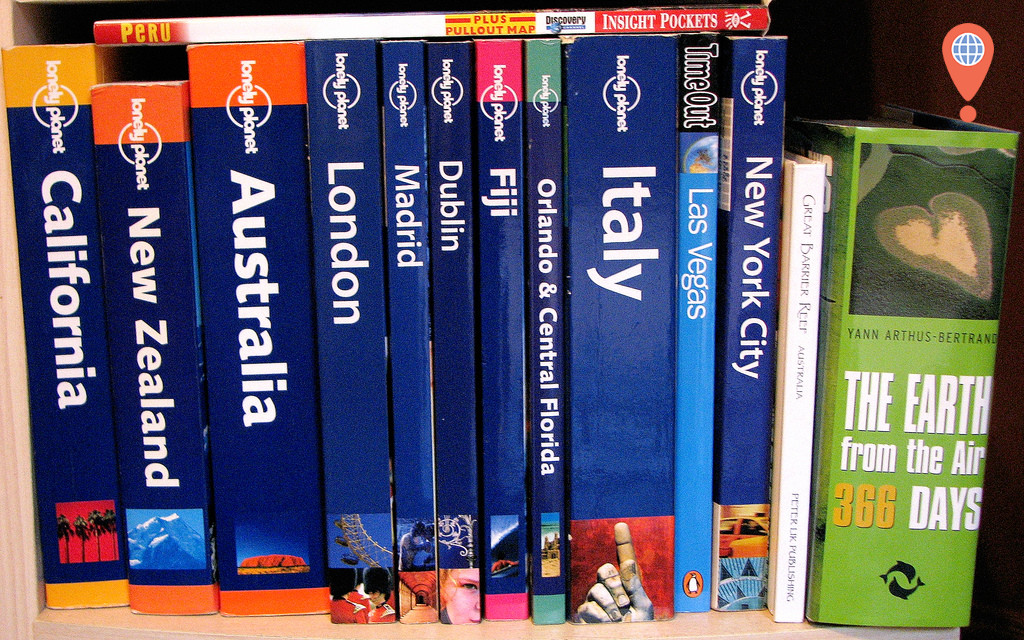 Give your cover letter a personal note!
Once you have a nice resume you need to back it up with a nice cover letter. REMEMBER you are not the formal guy all tied up, your life is about passion and being different. Forget about the standard cover letter, create your own style. Put a serious amount of passion into your writing there. Imagine you write a nice blog about something you like. A personal traveller's note will make yourself appear as a nice alternative. Modern HR managers sometimes look for different minded people with a modern touch to inspire others.
After I created a nice cover letter and CV I started to look for jobs online. I applied for every kind of job. In hotels, travel agencies, airlines and boring office jobs. I was seriously surprised by the response. Most of the HR departments who would usually send out a standard refusal email even took the time to thank me for my interesting application. They liked my style and I was very optimistic that I might get a positive response soon.
After a few days a big hotel chain called Marriott invited me for a job interview. Wow... A five star property would possibly hire me? This is my chance. Now it was on me to leave a good impression and I might end up scoring a very good job. I obviously had to do some research on the company but I focused more on a decent way to promote myself. I was quite sure that if I promoted myself as a flexible traveller with a lot of life experience I couldn't fail.
Get prepared for your interview! Sell yourself!
I went for the interview and I tried to leave a great impression. The HR manager of the hotel greeted me, a Scottish lady in her late 30's I would say. She seemed very nice and luckily she didnt have that terrifying Scottish accent. Surprisingly she was really interested in my travels and we spent most of the time talking about my journeys. She seemed really impressed and then she said something really nice to me:
"You managed to hitchhike to Iran with almost no money, you managed to stay with locals every night. I believe that with that attitude you can also succeed in this job."
To be honest, I wasn't really expecting that response! But I think she was right in the sense that travelling is a skill. Always remember that and don't downgrade yourself. You are a traveller and everything you learn on the road may help you one day. Point out how flexible you can be. One day I was standing at the side of the road waiting for a car to stop and another day I was wearing a suit because I worked at 5 star hotel.
Respresent yourself with pride, you are a traveller and that's awesome!
Tell them about the daily challenges you have to solve, the patience you learn while waiting for a lift. How you save money while Couchsurfing or the hassle you face when you lose your passport.
You have seen many places and you know how to deal with certain cultures and religions. That is a really important factor these days. Especially when working in a hotel, you will have to deal with people from all over the world and you can make them smile if you mention that you have to been to their city or country.
Sometimes HR may think you might struggle to adapt back to a 9-5 job, but your blog is a full-time job too!
Try to engage your interviewew into travel talks, ask them if she/he has been to your country of if she/he has travelled a lot as well. Do this preferably in the beginning of the interview because it will make the situation way more comfortable if you guys click.
Of course, every degree you have is an advantage but don't let others make you feel bad because you don't have one. It is your life and you can create whatever you wanna create. Keep focused and be positive. Be proud of the things you do and make others believe the same. Travelling is really an awesome skill, make full use of it!

---
BEFORE YOU GO, READ ANOTHER STORY!
---
WHAT IS YOUR DEGREE?