No 1. Batman is from Melbourne
You spent your childhood thinking that Batman is from Gotham City? You were terribly wrong. Batman is an Aussie and he lives in Melbourne. You think that's rubbish? I will tell you the truth. It is a magical moment when every night, especially in the summer months when the sun sets, when more than 60,000 bats - so called 'flying foxes' - make their way from Yarra Bend Park into Melbourne's CBD. The massive flock of bats ready for dinner aims right for the skyline of Melbourne and it is one of the most beautiful things to see. Mother Nature sure knows how to dazzle.
One interesting note: Melbourne was originally going to be named 'Batmania' after one of its founding fathers, John Batman. Imagine that!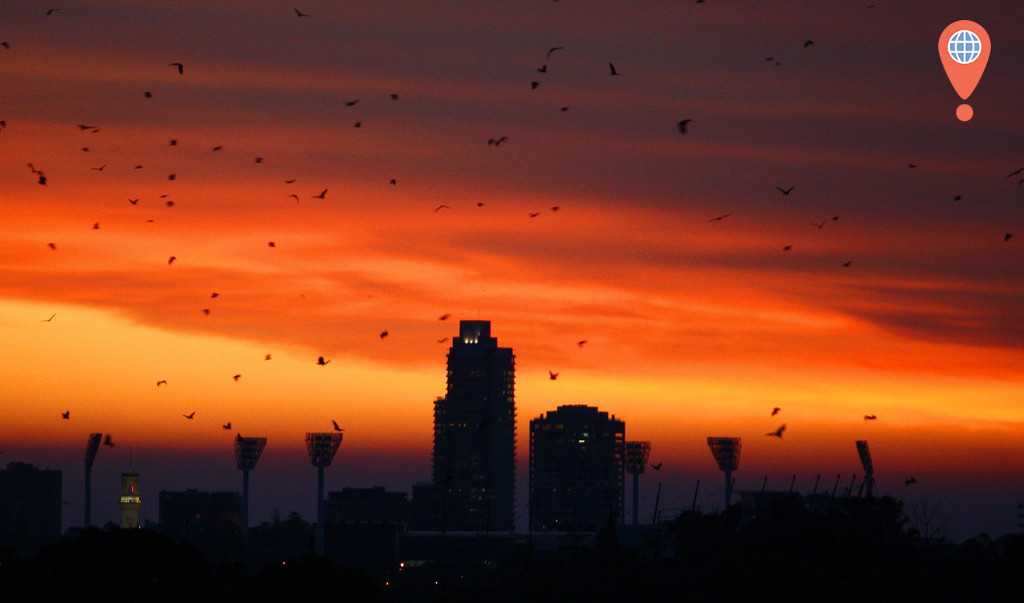 No 2. You will always get a wet pussy
Before you get all geared up with condoms, lube and sex toys, I'm not talking about female genitals here. I'm talking about a drink that is served in almost every bar in Melbourne that's made out of bit of vodka and peach schnapps, topped up with a little bit of cranberry juice and a drop of lime. It's a rather soft shot and your friends will probably consider you weak if you order this kind of drink. It is delicious though and always remember that if you can't get lucky, at least there is always a drink that can make you feel better about it.
Note: Please don't google wet pussy shots. You won't find any drinks ;-)
No 3. There are no poor people in Melbourne
"Bullshit, I just saw a homeless person the other day," you're probably thinking. Right, I get you. But this might blow your mind a little bit, Melbourne is the most liveable city in the world! Out of 140 places, Victoria's capital was voted as the most awesome place to live. Not just in Australia, which wouldn't be hard anyways in comparison to Sydney. There is no other place on the entire planet that provides a better living standard than good old Melbourne. The five main categories were stability, health care, culture, environment, education and infrastructure. Well done, we are proud of you!
No 4. 38% were born overseas
"Nihao, Namaste or Merhaba..." are common ways to say hello in the second biggest city in the country, because almost half of the population of Melbourne wasn't even born in Australia. The majority was born in the UK followed by Italy, Vietnam, China and Greece. Such cultural diversity brings a lot of amazing advantages to Melbourne and all these different cultures, religions and many more aspects work in harmony here. Every suburb is different and you can see the big influence of each culture whichever suburb you're at!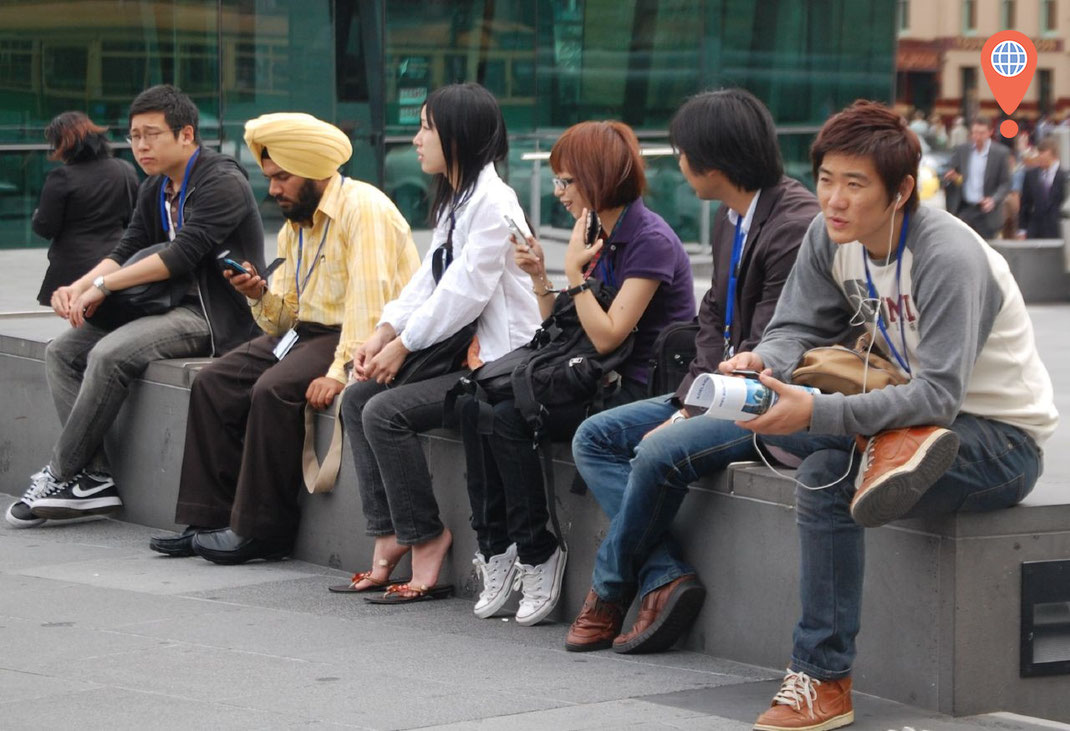 No 5. The speed limit in the city is 312 kp/h
You probably think that we're talking about the German autobahn right? Nope, you are totally wrong. Although it is probably not a surprise that this record was set by a German driver named Michael Schuhmacher. Every year, Melbourne hosts the legendary Formula 1 Grand Prix race in Albert Park which is the first race of the season. If you've ever been there in winter you probably ask yourself where all the stages and tracks are. You couldn't see anything? That's because 3-4 months prior to the race all the stages, pit area, and the track will be set up for the race and removed afterwards. What a great effort!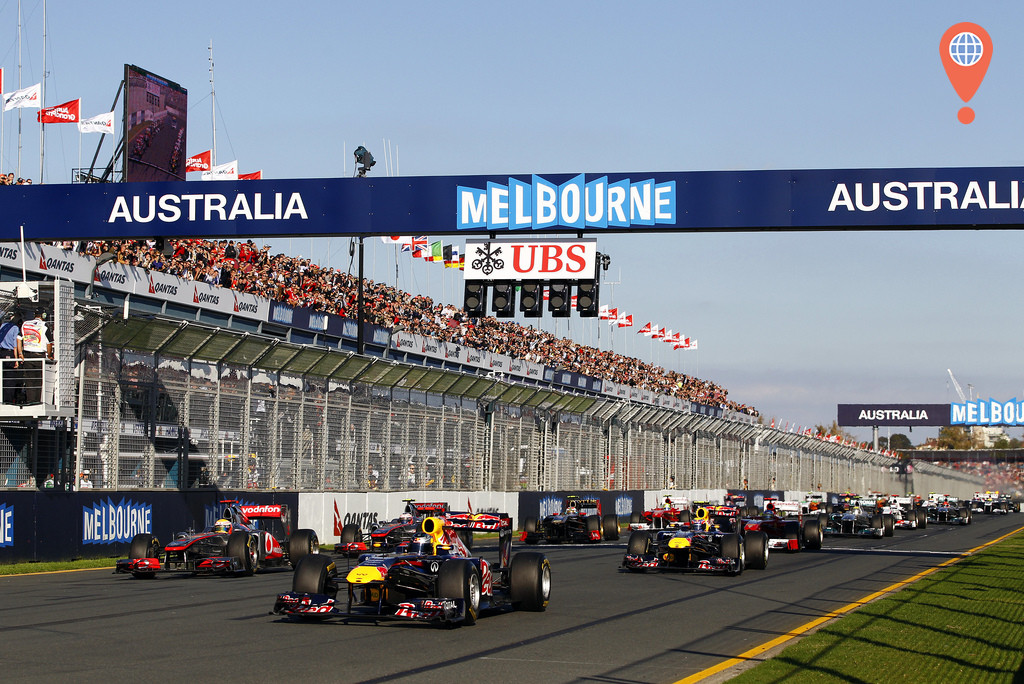 No 6. Here you'll find one of the only Brakesmen in the world
Do you still remember the days when a guy would stand in the elevator and operate the lift for guests because it was such a complex thing to push a button? Probably not. Melbourne's Luna Park probably offers one of the most unique jobs in Australia, work as a Brakesman on the oldest continuously operating roller coaster in the world since 1911. The amusement park based in St. Kilda, along with the Tivoli in Copenhagen, are the only two parks that still operates a rollercoaster with the help of a Brakesman. More than a hundred years, thats awesome!
Note: It's the rollercoaster that's been continually operating since 1911, not the Brakesman...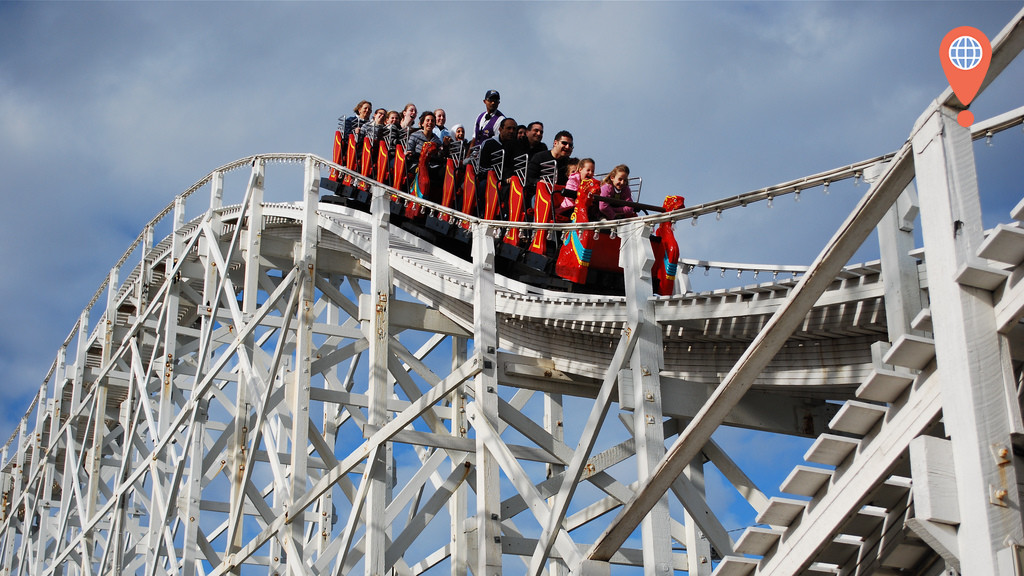 No 7. We love gays and lesbians and we listen to them
You think we are not progressive because gay marriage is still not legal in Australia? You are wrong! Melbourne had the first radio channel that serves gays and lesbians in the city. More than 250 volunteers contribute to Joy FM every day and makes it one of Melbourne's most popular radio stations. To date the channel home on Bourke Street is Australia's largest member-based gay and lesbian community. This is a fact we are all proud of and we hope that Joy FM's rainbow reaches more and more people around this wonderful country.
No 8. Melbourne makes you super high in a few seconds
Naughty! Did you also think about coffee shops, the sweet smell of marijuana and that Melbourne is the official Amsterdam of Australia? Wrong. We are not taking about drugs here but elevators! There is certainly one building you can't miss in Melbourne's skyline, the Eureka Tower. It is the second tallest building down under and also the second tallest residential tower after the Ocean Heights in Dubai. No other elevator in the Southern Hemisphere elevates you faster up to 285 meters. The lift travels nine meters per second and drops you right at the highest public vantage point of a building in the southern 50% of the earth. Remarkable!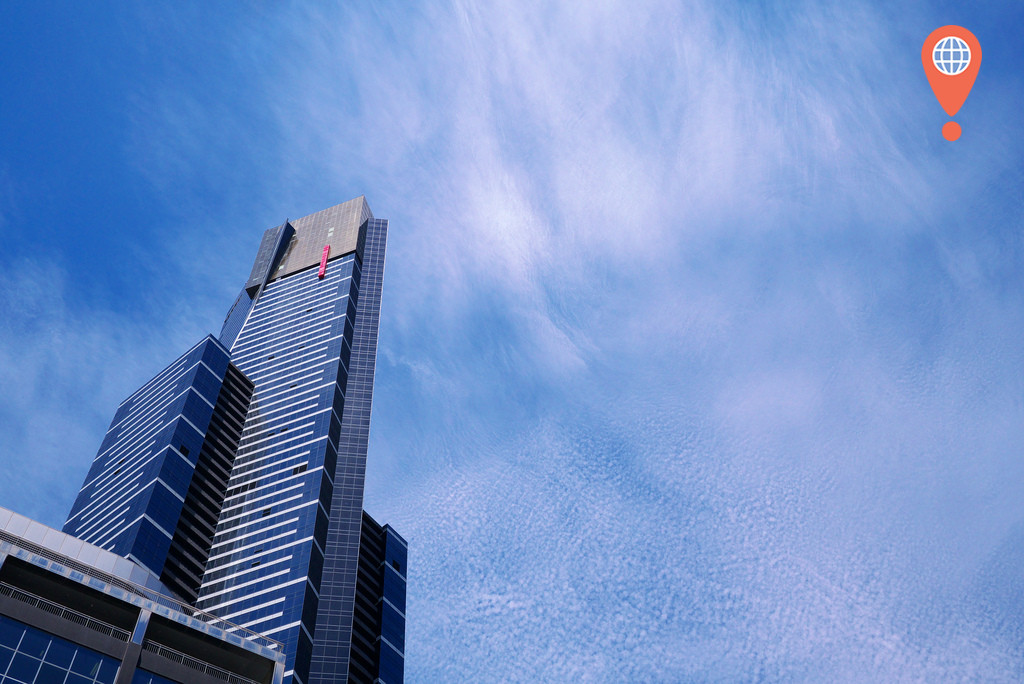 No 9. Melbourne changed the Olympic Games for good
It seems absolutely normal to us when we see all the competing athletes walk in together with their countrymen for the opening and closing ceremonies of the Olympics. But it wasn't always like that. In 1956 Melbourne became the first host of the Olympic Games outside of Europe and North America. Besides all of the athletes who challenged each other, the real star was a young teenager called John Ian Wing. He sent an anonymous letter to the Olympic committee suggesting that the athletes should walk in together by the end of the games to symbolise global unity. He remained anonymous for another 30 years until they lifted his secret of sending the letter.
No 10. You will be served on the tram
Melbourne's number one restaurant is a tram. The Colonial Tramcar Restaurant was voted the number one place to dine in the city, if you believe in Tripadvisor. It is a romantic experience, combining 5-star chefs with a sightseeing tour. It is probably one of the best and laziest ways to get to know the city. It takes you around the city circle route, passing by the Parliament building to Southbank and up again through Bourke Street while you are filling your tummy with delicious food. Not a bad idea and something I will certainly add to my bucket list.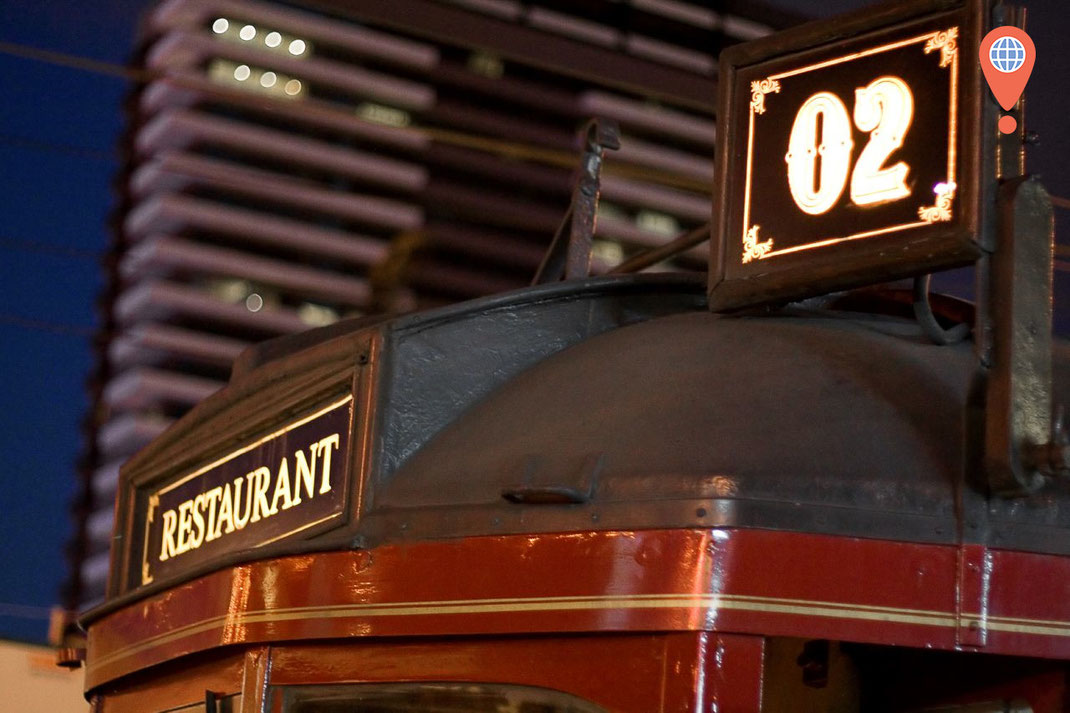 ---
BEFORE YOU GO, READ ANOTHER STORY!
---
WHAT IS YOUR FAVORITE CITY IN AUSTRALIA?