It might be true that Aeroflot's safety record used to be a bit scary back in Soviet times. But those times are over and the Russian airline now has an ultra modern fleet, even one of the youngest in Europe. The Tupolev's and Ilyuschin's are no longer part of the airline's fleet and have made room for Boeing and Airbus, therefore letting Aeroflot shine in a new and modern light which is slowly being recognised by travellers all over the world.
To be honest, I was also a little scared to fly with Aeroflot after remembering all those horrible accidents in the past but I was proven wrong. And in the end, I'm glad that I gave the Russian national carrier a fair chance. I found a great alternative, for a good price, they're always on time and have a very natural crew.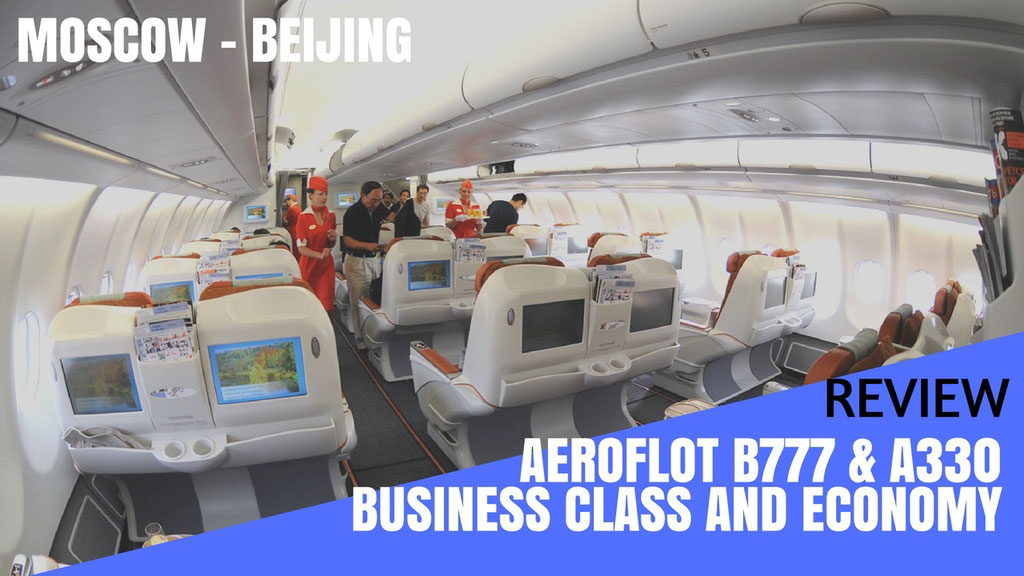 Check out my Aeroflot Video Review ->
If you don't want to read the review (I know, too many words) you can just lean back and enjoy my video report which gives you a detailed inside of what it's like to travel on Aeroflot's A330 Business Class and experience their lounge.
Enjoy and if you liked it please give it a thumbs up and subscribe to my channel for more airline reviews.
Aeroflot's Fleet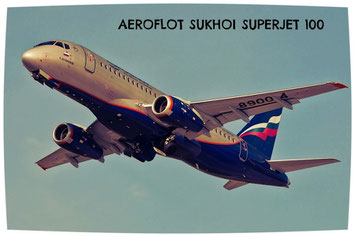 The Sukhoi SuperJet 100 originated through Russian production and is comparable to most of the Airbus A319 or A320 models. It began service in the aviation industry in 2011 and seems to be very popular within Eastern Europe and South America. The SuperJet is a narrow body aircraft and operates on short routes throughout Europe or domestically within Russia. Aeroflot currently operates 12 Sukhoi's and has ordered 50 more to join the fleet over the years.
The Airbus A320 is the backbone of Aeroflot's fleet. The Russian airline currently operates 64 aircrafts of this type, mostly on flights to Europe, within the Russian Federation and the Middle East. The majority joined Aeroflot in the last four years making it one of the youngest A320 fleets in the world.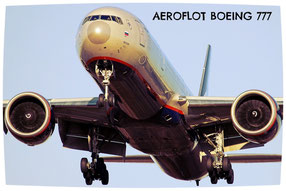 Aeroflot operates ten brand new (the youngest 777 fleet in the world) Boeing 777-300er which are up to the newest standards, all featuring three classes. 30 Business Class seats, 48 Comfort Economy Class and 324 Standard Economy Class seats. The "Triple 7" as many aviation enthusiasts call her is the most reliable airplane in the skies and also the backbone of Emirates fleet.
Another important workhorse of the fleet is the Airbus A330. Exactly 22 Airbuses are operated by Russia's biggest airline. 36 Business Class seats are offered, followed by 265 Economy Class seats. Over are the days of Tupolev's and Ilyushin's and as you can see, Aeroflot's fleet comprises of top airplanes and are not comparable at all to the Soviet era.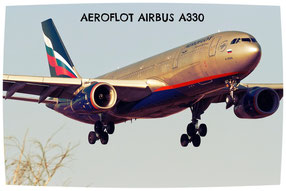 Aeroflot's cabin crew are pretty awesome...
...and super sexy!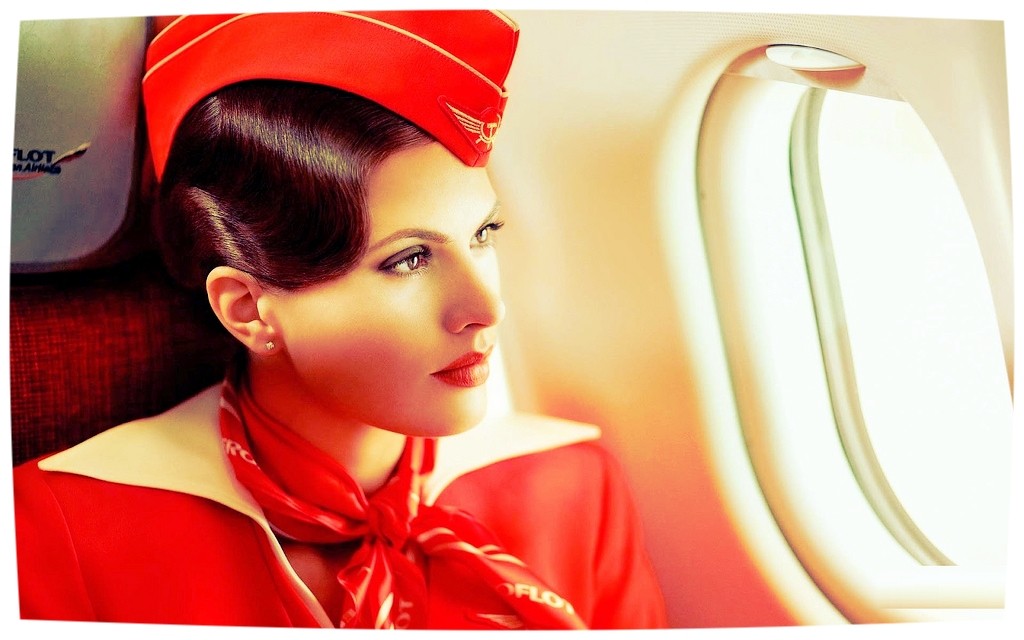 Anyone who has ever flown with United or American Airlines will know what I'm talking about... Grandmothers shouldn't be working as cabin crew anymore, especially the really grumpy ones. Well, thank God there is Aeroflot...
"...I was high on Aeroflot, can you believe that?!"
Apart from nice curves and charming smiles, I experienced a very modern and motivated crew, what isn't a too bad a feature either...
But yes, those tight orange uniforms with that naughty white collar just makes you wonder why you'd never considered flying with Aeroflot before. With those girls I would fly anywhere and I immediately signed myself up for their frequent flyer program.
Oh and not to forget their names... Anastasia, Olga, Valeria, Alisha...
Yes, I was high on Aeroflot!
But before I sound too obsessed, yes they have male crew as well and they don't just look good they also do a good job and you will be in good hands the entire flight. I can vouch for that!
The perfect Economy Class experience!
...and why are they cheaper then other airlines?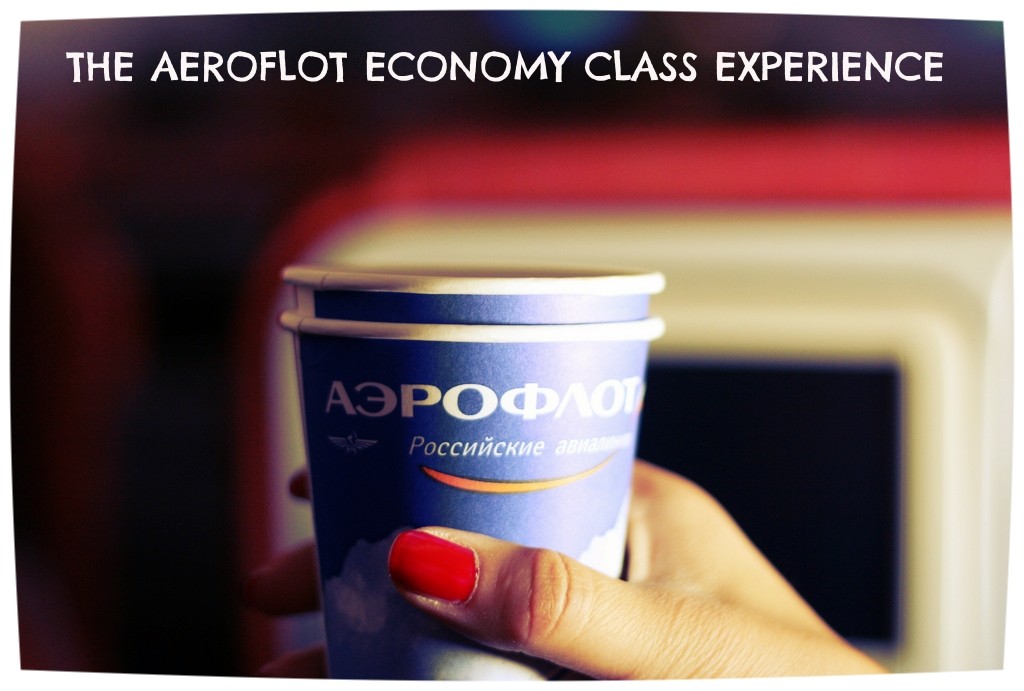 Aeroflot is nothing extraordinary or fancy but their long-haul fleet is brand new and up to date. You have a nice screen with a couple of movies and games. The staff is nice and always welcoming, and I didn't experience any attitude. Sometimes Russians can be a little bit rude but you will get used to it after some time...
Why are Aeroflot flights so cheap?
Many travellers assume that Russian aircrafts are old, rusty and unsafe. But that's rubbish. Their fleet is younger then most of the other major airlines and they don't even fly Russian airplanes apart from the Sukhoi, which anyway is a brand new model on the market. Aeroflot is more reliable than many other airlines so they say.
The cheap prices are mainly because the Aeroflot is state-owned and therefore have cheap labor costs. Russia also has huge oil reserves, resulting in relatively cheaper operating costs in terms of fuel compared with other airlines.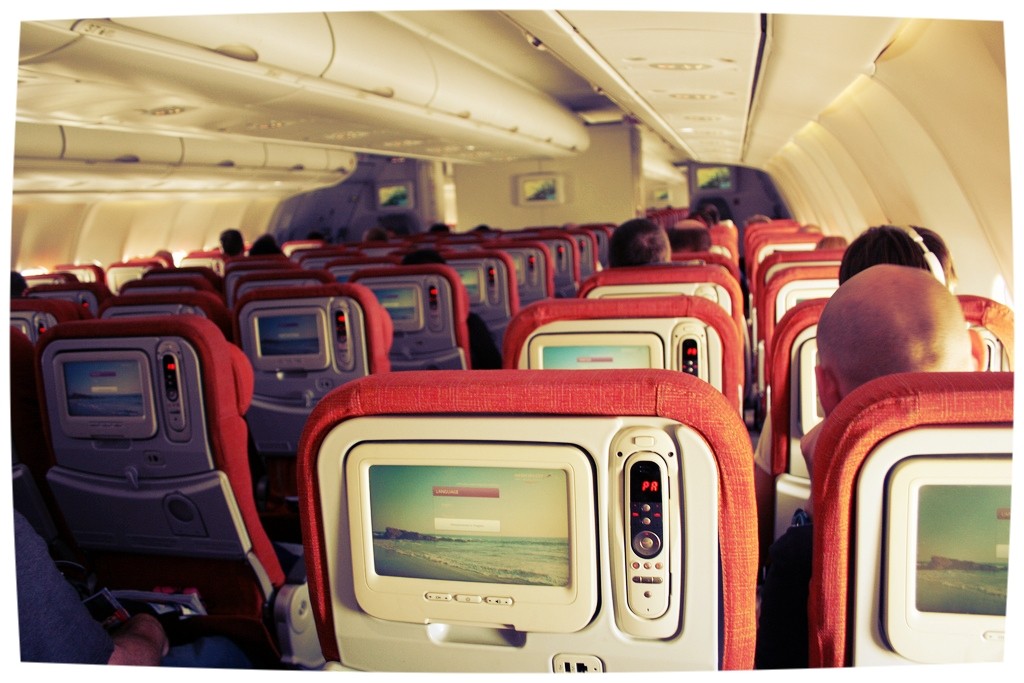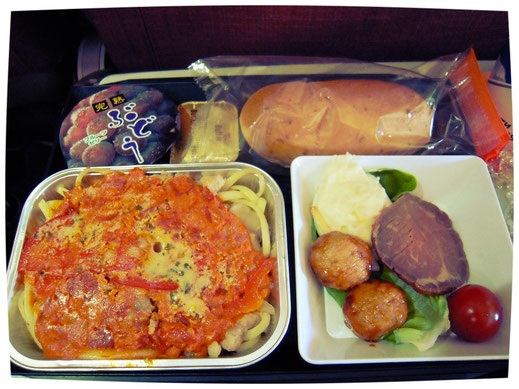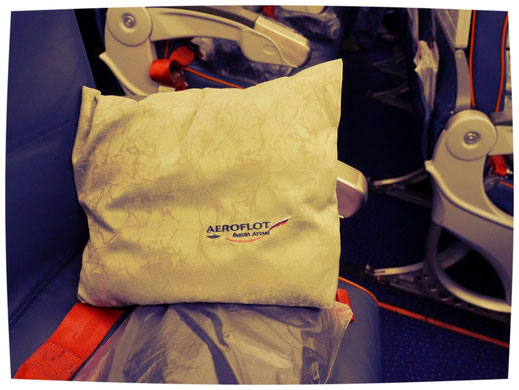 AEROFLOT COMFORT ECONOMY CLASS
On the brand new Boeing 777 Aeroflot offers a new class called "Comfort Economy". Other airlines advertise this under "Premium Economy". You will have wider seats, a bigger screen and additional food. They also let you check-in two pieces of luggage.

BAGGAGE ALLOWANCE ECONOMY CLASS
The allowance for every Economy Class traveller is 23kg, more than Kuwait Airways but not even close to the 30kg Emirates allows.
SKY TEAM MEMBER
Along with other big airlines such as KLM, Air France, Delta, Korean Air, Garuda and China Airways, Aeroflot is a member of the second biggest airline alliance in the world -  the Sky Team. You'll be able to gain points for all those airlines when flying with Aeroflot and enjoy all the benefits.
Aeroflot Business Class...
...travel like a superstar!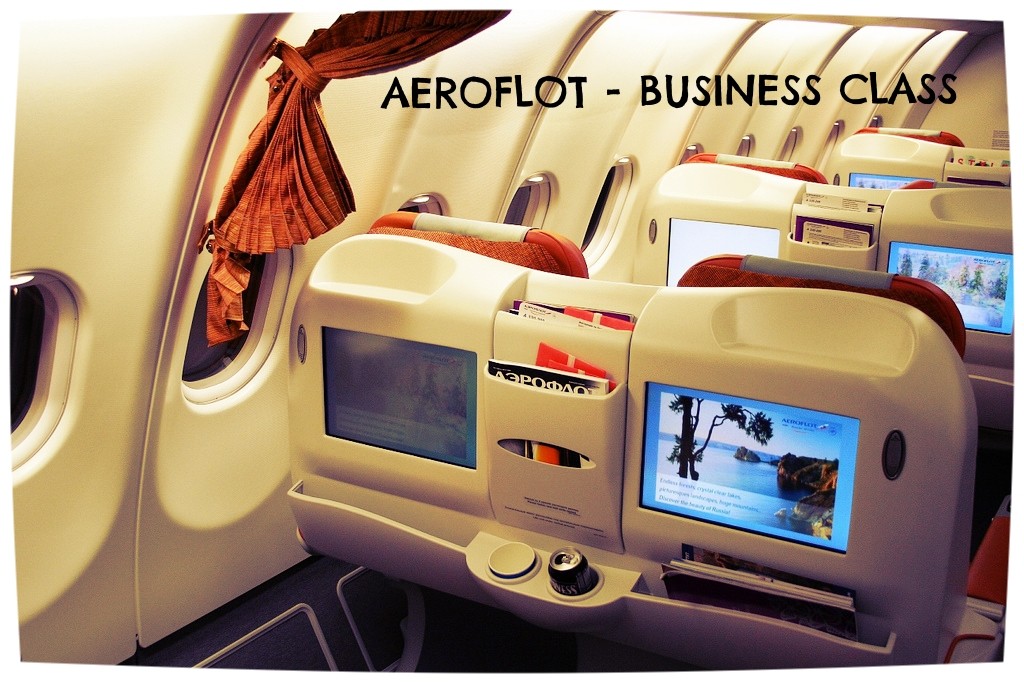 Aeroflot's Business Class is something you'll really get to enjoy especially if you get to travel alongside wealthy Russians with their young offspring. But this Russian airline is more than just caviar and sexy flight attendants.
PRE-FLIGHT
They have a dedicated check-in counter, and you are allowed to check in 2x 23kg bags and also your carry-on luggage of course. You'll also be granted lounge access. Although, beware of dry sandwiches and a lot of smoking Russians.
IN-FLIGHT EXPERIENCE
On board you will be welcomed with champagne, orange juice or water after you've been shown to your own lie-flat bed in a 2-2-2 configuration. While you lose yourself in your thick blanket you can enjoy watching movies on a 12" inch screen. There is also a USB port and a universal power slot for you to use. Also don't forget the amenity kit.
BUSINESS CLASS DINING
A standard three course meal is provided with a starter, main and dessert. Nothing special but nothing too bad either.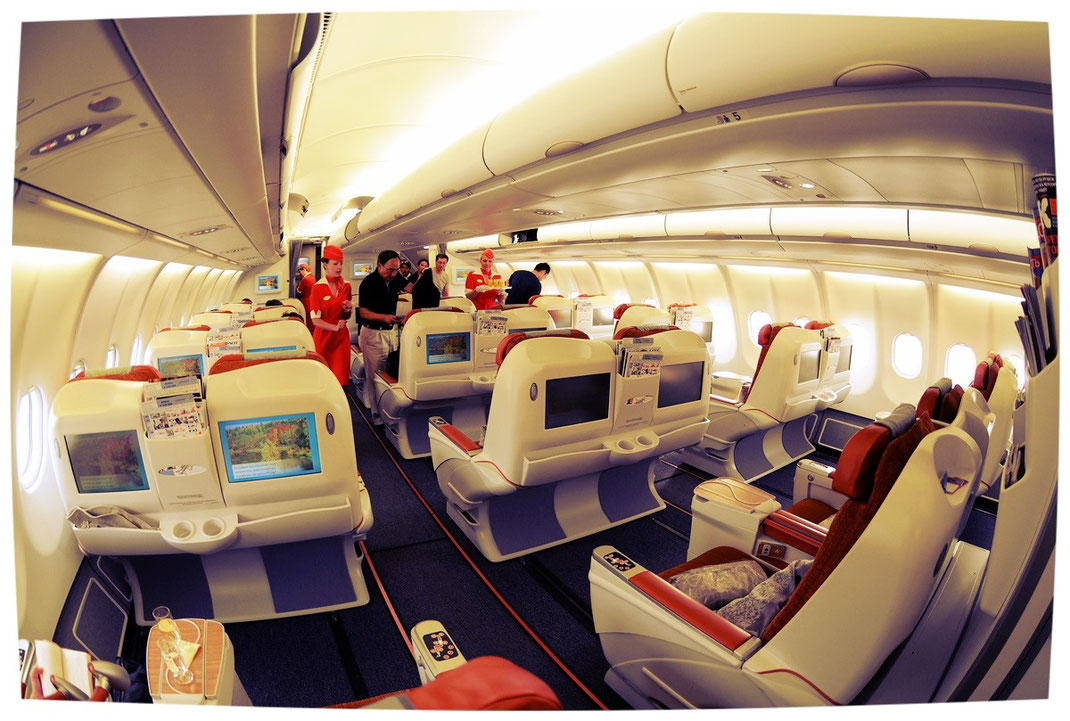 Moscow Sheremetyevo Airport...
...and how to get to Moscow City if you need to!
Moscow is home to three international airports. Vnukovo is mainly used for domestic and goverment flights. Domodedovo is the largest Russian airport and is the main hub for all international airlines.
Moscow Sheremetyevo International Airport is mainly dedicated to Aeroflot and all its cargo movements. It used to be the busiest hub in Russia until most of the major airlines decided to move to Domodedovo, the more modern airport.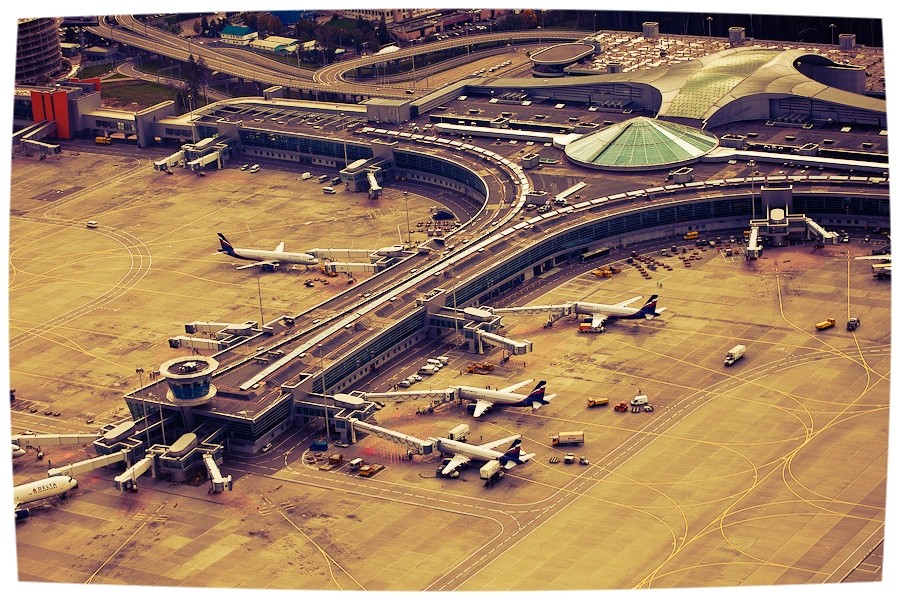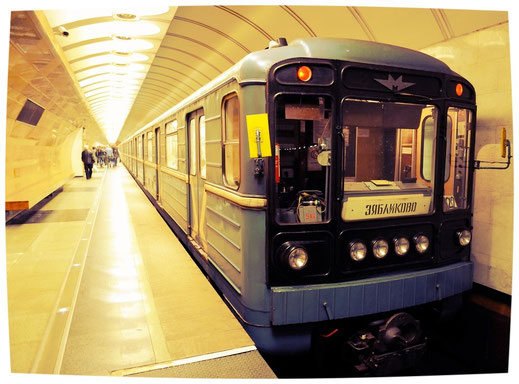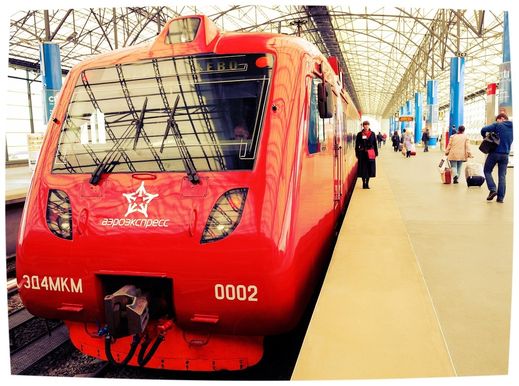 Is there free Wi-Fi at Moscow Airport?
We all know how important internet is to us these days. Whether it's because you have to send some important emails or you need to spend the night at the airport... everyone wants to stay connected. The good news... yes there is free internet in all terminals, which is always good to know so you don't have to worry about that.
Can I leave the airport on a transit?
Good question. Most European countries need a visa to enter Russia and you can't get it on arrival. Although, most South Americans and Turkish citizens have the possibility to obtain a visa on arrival.
How to get to Moscow City from the airport?
This is also an easy one. You can either take a taxi or a bus (very simple - follow the signs, get in the taxi, tell your driver where to go) or just rely on the train which is probably the best and most relaxed way to do so. The Aeroexpress train will take you straight to Belorussky Metro Station. From there you can literally head anywhere, thanks to the awesome Metro system of Moscow.
What to do or see in Moscow?
That's a legit question and you can find the answer in my article about "The best things to see in Moscow"
If you need more information to Sheremetyevo Airport just visit the official website: http://www.svo.aero/en/
Where to stay in Moscow?
I stayed at the former Hotel Ukraine, which is one of the 'Seven Sister' and an absolute nostalgically highlight. It is run by Radisson these days and I simply loved it.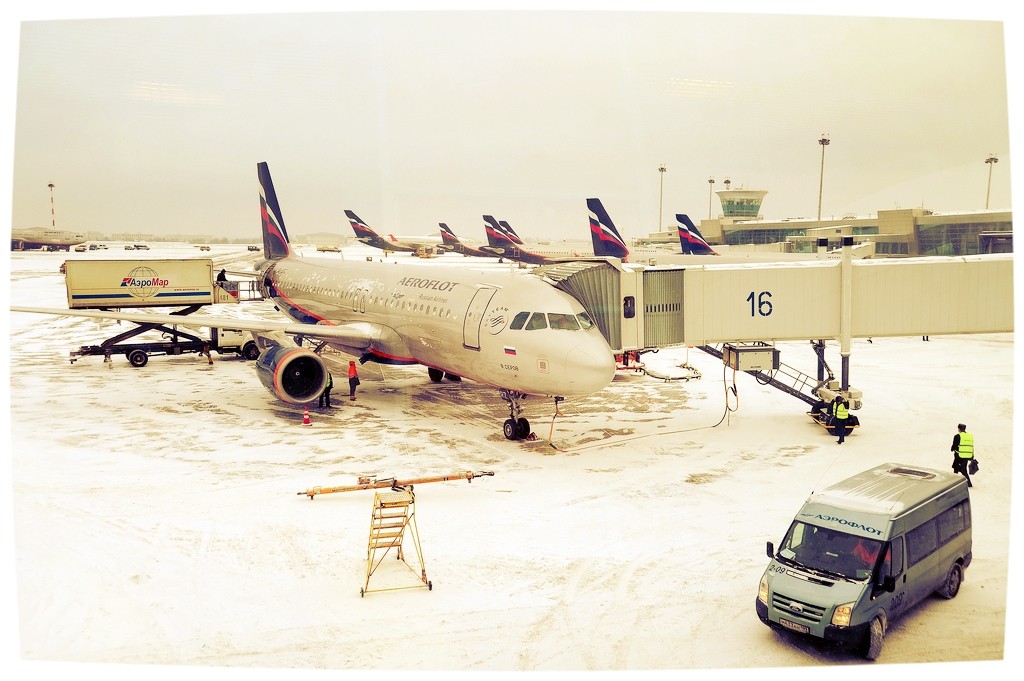 What will the future bring for Aeroflot?
As a Frequent Flier, I usually book my trips on JustFly (cheapest fares) or CheapOair (great Business Class deals). Check it out!
I put together a whole article with my best Business Travel Hacks and Trips. Including how to get cheap lounge access, affordable airport pick ups or how to find the best seat on your next flight, check it out!
---
before you go, read another review.
---