Apply at your local Embassy
There are many ways to obtain a visa for the Islamic Republic of Afghanistan. The most common way is to apply at an Embassy or Consulate within your country. Below you will find a list with diplomatic missions of Afghanistan around the world.

Requirements:
A completed Visa application form
Two passport-sized photos
Your original passport and a photocopy of it
The price will vary between 30€-120€ or $160 for an American citizen (90 days)
In order to receive your 30 day tourist visa you need to personally apply at your nearest Afghan Embassy. It will take up to 2 weeks to process. It's the most time-consuming way to apply but you won't get around a trip to the embassy. But, if you love to get things organised a while before your trip then this is the safest way.
---
---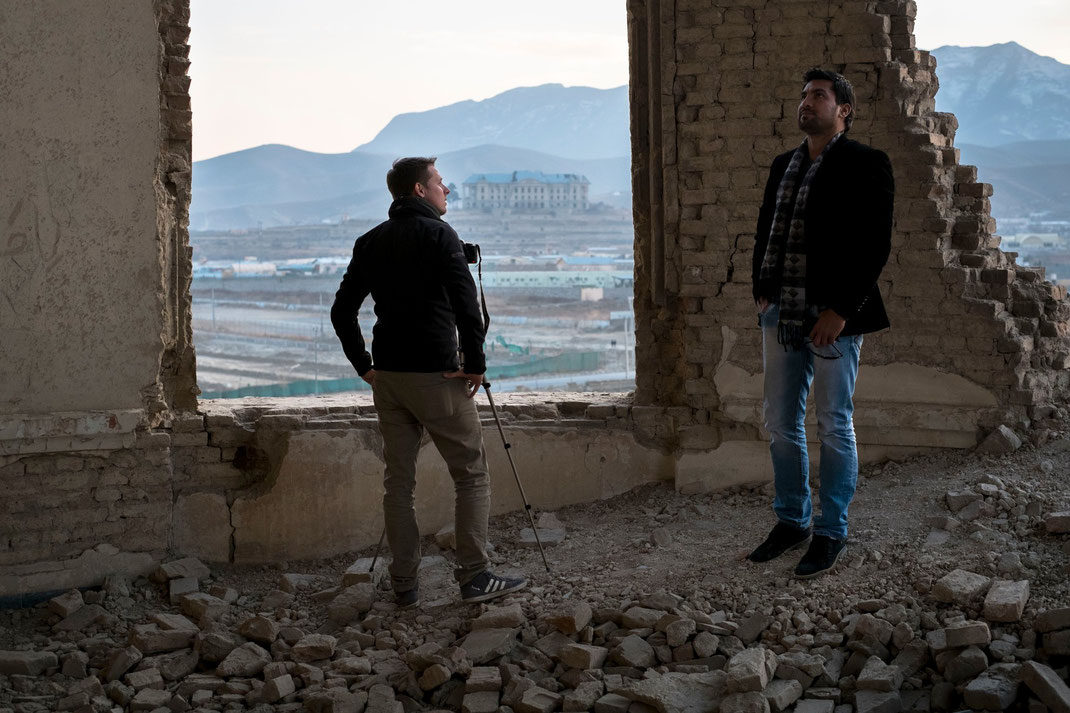 Apply at General Consulate of Afghanistan in Dubai
The easiest way to sort out your Afghan visa is in Dubai, and since there are no direct flights from Europe to Afghanistan anyway, 90% of flights are via the Emirate. This is exactly what I did, and I made use of my stopover in Dubai to organise my visa. It's usually approved in just one day. It's simple and easy, you can go and apply in the morning and pick it up that same afternoon.
Requirements:
A completed Visa application form
One passport-sized photo
Passport
300 AED or $80
The consulate is located three minutes away from Al Jaffiliya Metro station. Once you reach the station you cross the skybridge and exit on the other side. Turn right and pass the Dubai Immigration Center. You should be able to see a big villa with an Afghan flag on top of the building.
Just go inside and drop off your stuff. German citizens even get a 60 day visa which is quite convenient. I have seen American, Canadian, British, South African or Chinese citizens all getting their visas issued in just one day. Make sure you bring 300AED with you to pay at the cashier. They don't accept credit cards.
They are super nice there and will help you with all your enquiries. Just be yourself and tell them your reasons for going to Afghanistan. The whole process only took me 20 minutes.
Apply for Visa: 08:00 AM to 11:00 AM
Visa Collection Time: 02:00 PM to 04:00 PM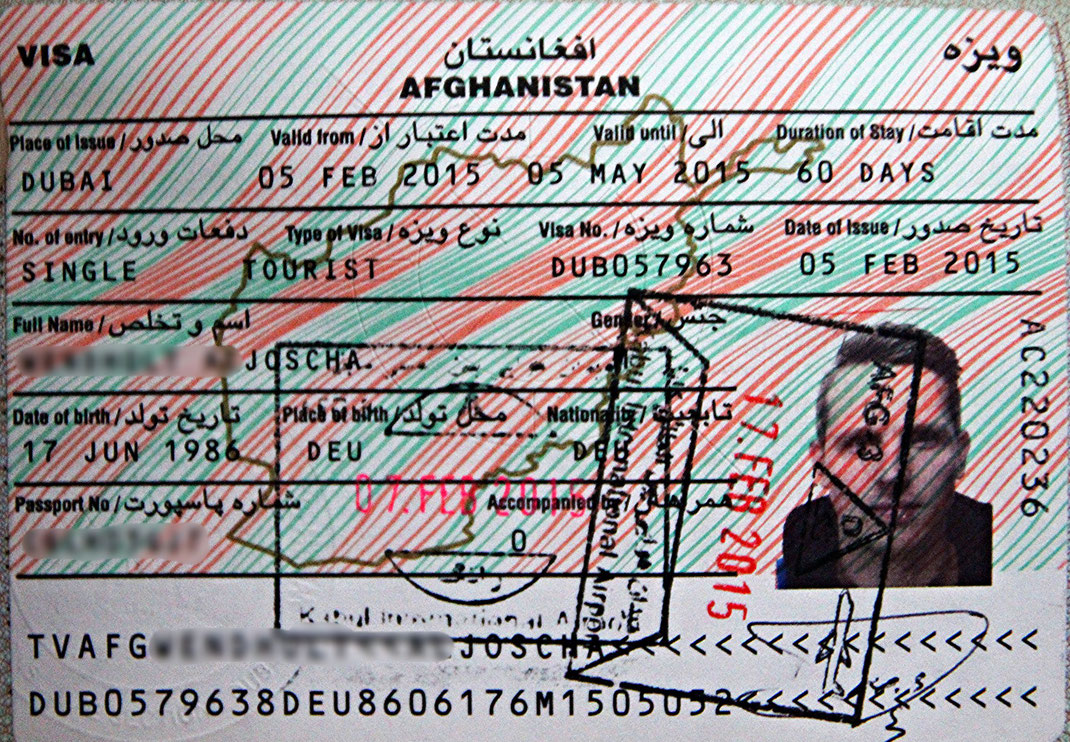 Visa on Arrival at Kabul International Airport
Since February 2015, the Ministry of Foreign Affairs began issuing Visas on arrival at Hamid Karzai International airport in Kabul. This whole procedure is fairly new and you can find very little information about it online. This applies to following people:
Investors, journalists, UN Staff, athletes and tourists. This only applies to travellers from the European Union, United States of America, Australia and a few other countries. You should definitely contact the Afghan Embassy for more information. Boarding will be denied if you can't provide proof of a visa. Please do some research beforehand.
I found a few articles though which could be helpful: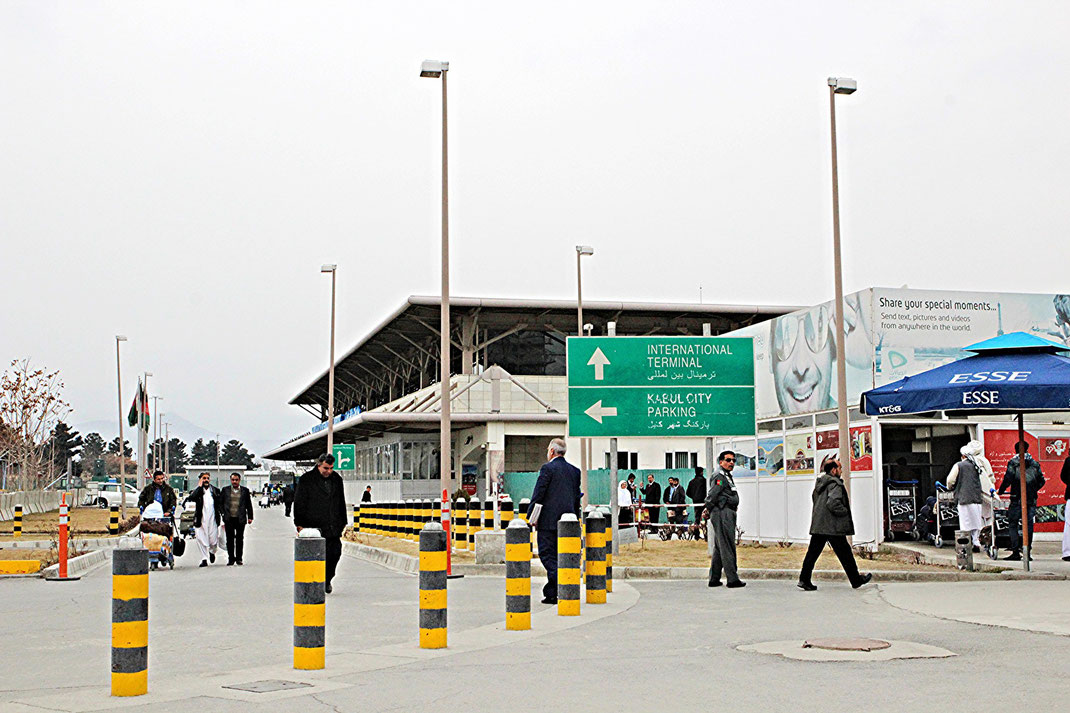 ---

---
BEFORE YOU GO, READ ANOTHER STORY!
---
HOW DO YOU PLAN TO OBTAIN YOUR VISA?