The Qatar Airways Airbus A350 - What's new?
The new Airbus A350-900 is the most advanced, the most efficient and the most high-tech passenger plane on the planet. It is the revolution the aviation world has been waiting for, and Airbus' answer to Boeing's 787 Dreamliner. But what exactly is the hype all about? What makes the Airbus A350 XWB better than other jetliners? Here are a few fast facts:
It boasts 25% lower fuel consumption
Lowest twin engine noise level of all aircrafts
The world's largest carbon-fibre wing panel
It is constructed from 53% composite materials which makes the plane extra light

Extra wide body
The A350 is a highly cost-effective airplane, which will not only generate extra income but also leaves a greener mark on the environment. It's the next generation for airplanes, for decades to rule.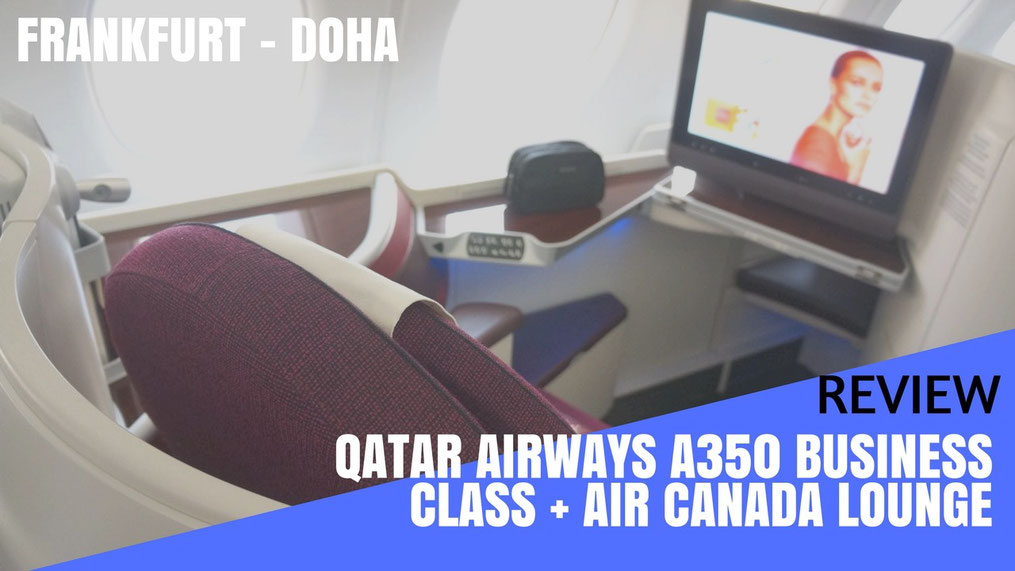 Check out my Qatar Business Class Review ->
If you don't want to read the review (I know, too many words) you can just lean back and enjoy my video report which gives you a detailed inside of what it's like to travel on Qatar Airways Business Class.
Enjoy and if you liked it please give it a thumbs up and subscribe to my channel for more airline reviews.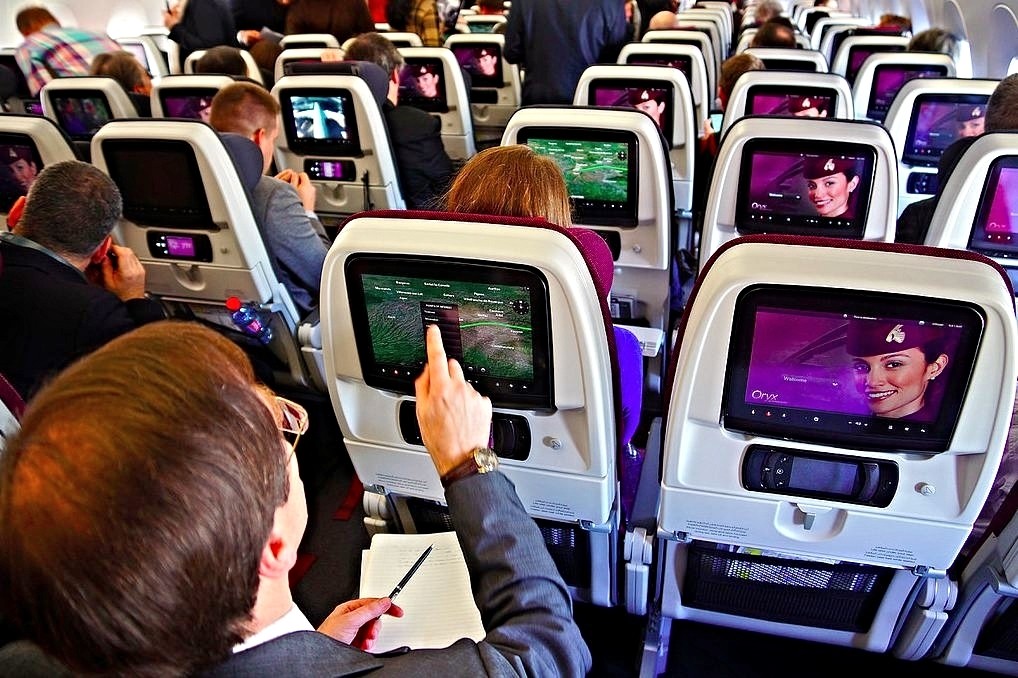 QATAR AIRWAYS AIRBUS A350 ECONOMY CLASS
The A350 will also set new standards in Economy Class. Space is always an issue for many on flights and since many airlines are particular stingy with legroom, Qatar offers an extra inch on the new jetliner per seat. Also the new panoramic windows and the innovative LED light will add a shining bright light to the cabin. What are the most important changes?
More legroom
A wider selection of meals
4th generation in-flight system with over 1000 entertainment options
On-board Wifi
More room for your luggage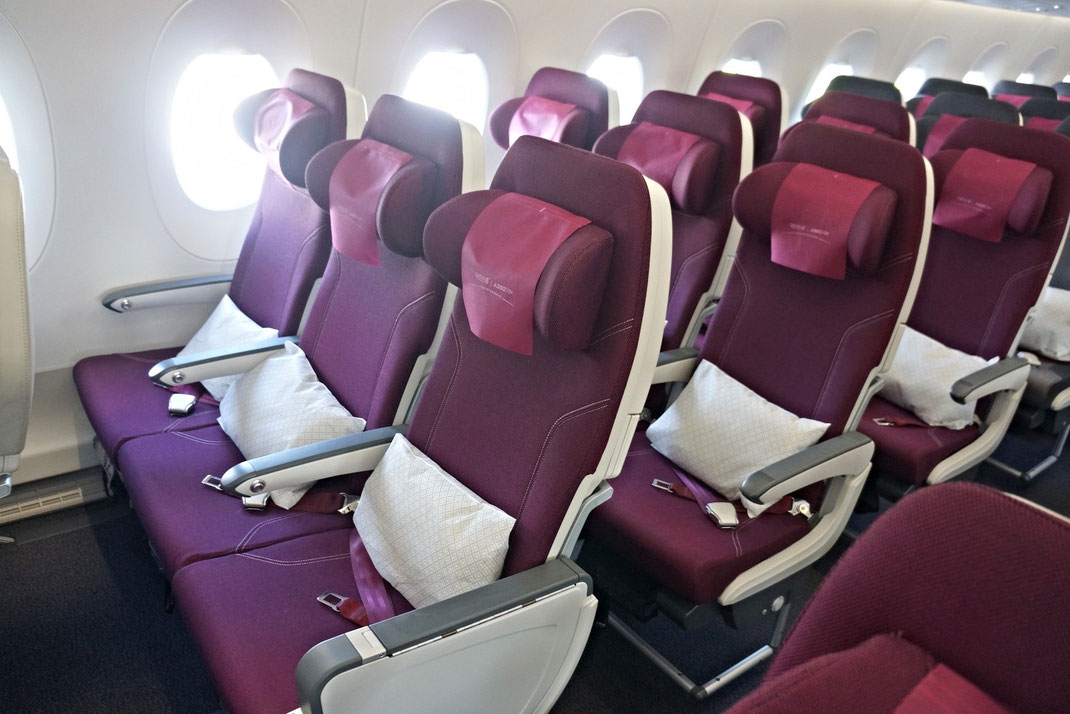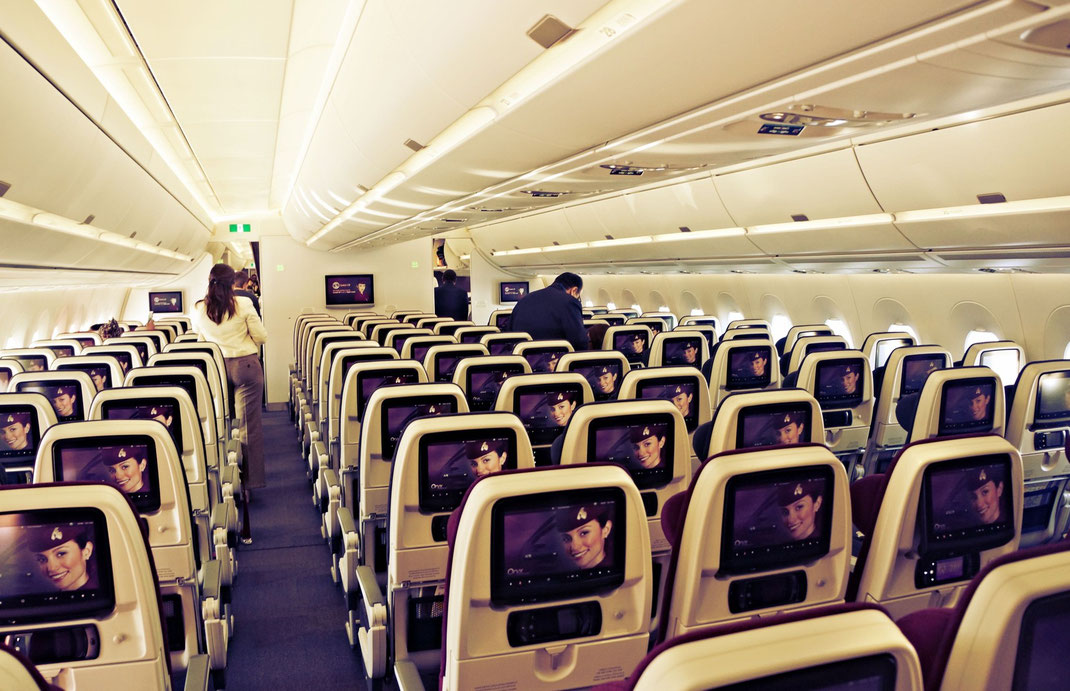 Which routes does the A350 operate?
Which are the best seats on the Airbus A350?
Everyone has their own preferences, and while I enjoy window seats most others may have different experiences. Many of them share these on Seat Guru. Check out the seat map for the A350 by clicking here.
What is the baggage allowance?
As per Qatar Airways standard you are eligible to 30kg checked in and 7kg cabin baggage. You can find more information on here.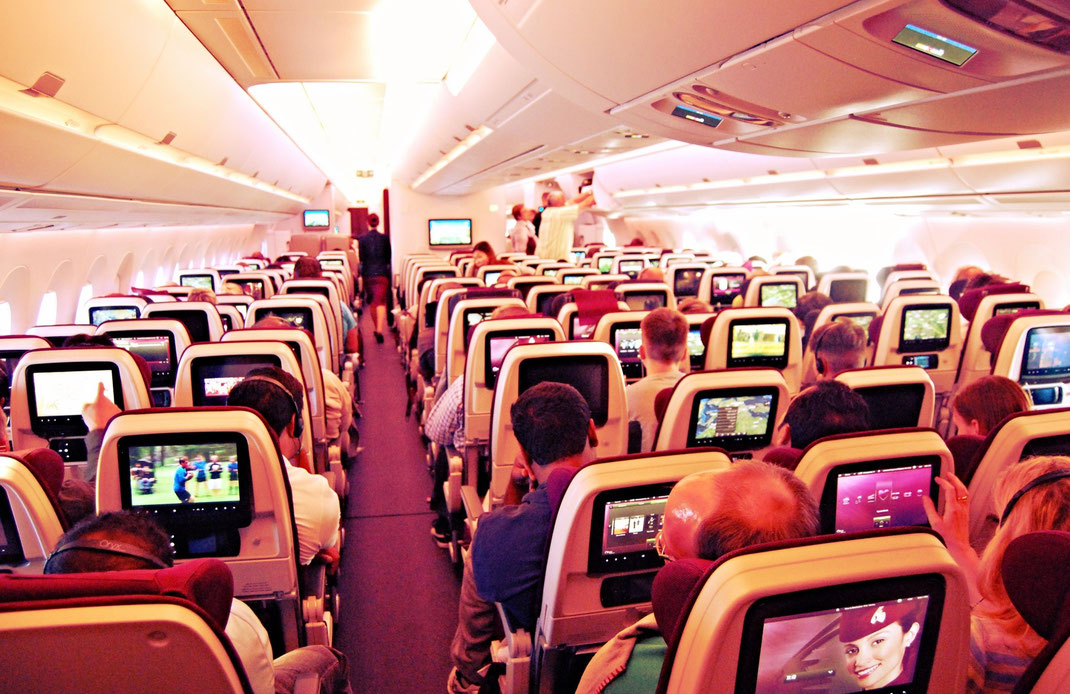 Inflight Internet Connection
Another cool feature is the in-flight wifi connection available in both classes. Simply turn your smartphone on "flight mode" and connect with the "OnAir" wifi.
Open your browser and you'll be automatically lead to the menu displayed on the right.
To purchase a certain plan you require a credit card or a voucher. For 5 dollars you will get a data volume of 12MB which is enough to use your Whatsapp or Facebook but probably not to spend all flight on YouTube.
It's a cool feature if you wanna check your emails or update your friends on your messenger. Keep in mind that the Internet isn't the fastest.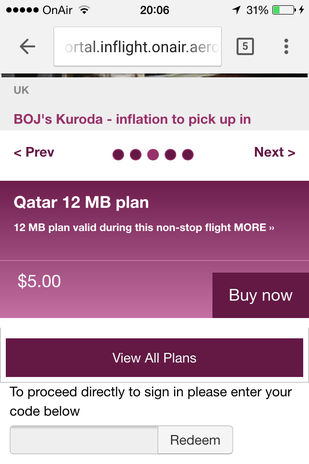 QATAR AIRWAYS A350 BUSINESS CLASS
Voted the "Best Business Class" in 2014 by Skytrax, Qatar truly keeps that promise. It is a well deserved award in my opinion. Starting from check-in until the moment you touch down at your destination, you will experience a 5-star service as its best.

36 flat bed seats also await you. They are reclinable up to 180º which allows you the perfect Business Class experience. It is a space designed especially for you. The 1-2-1 configuration provides the personal space you need.
Here are a few things to look forward to on your flight:
Hundreds of movies on a 17 inch touch-screen
Noise-cancelling headphones adding a lots of beats to your flight
Flat bed
A big range of alcoholic and non-alcohlic beverages
Business Class Lounge access
Dedicated check-In counter
Fruit Bar
First Class dining experience on your flight
Pyjamas for overnight flights
Power sockets and USB
Giorgio Armani Amenity Kit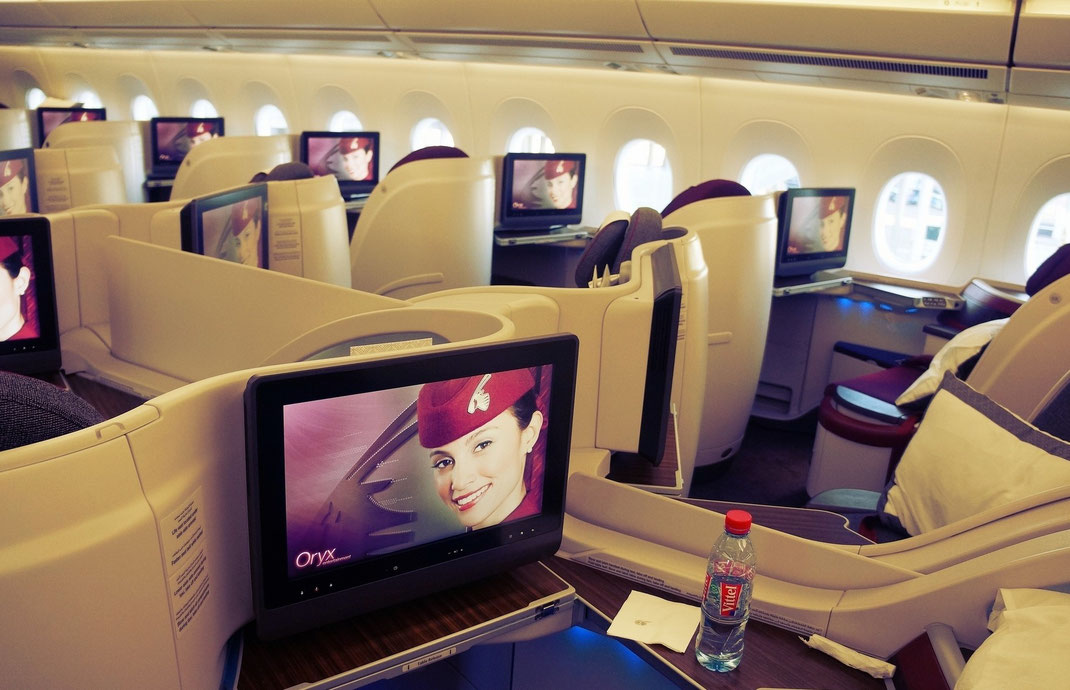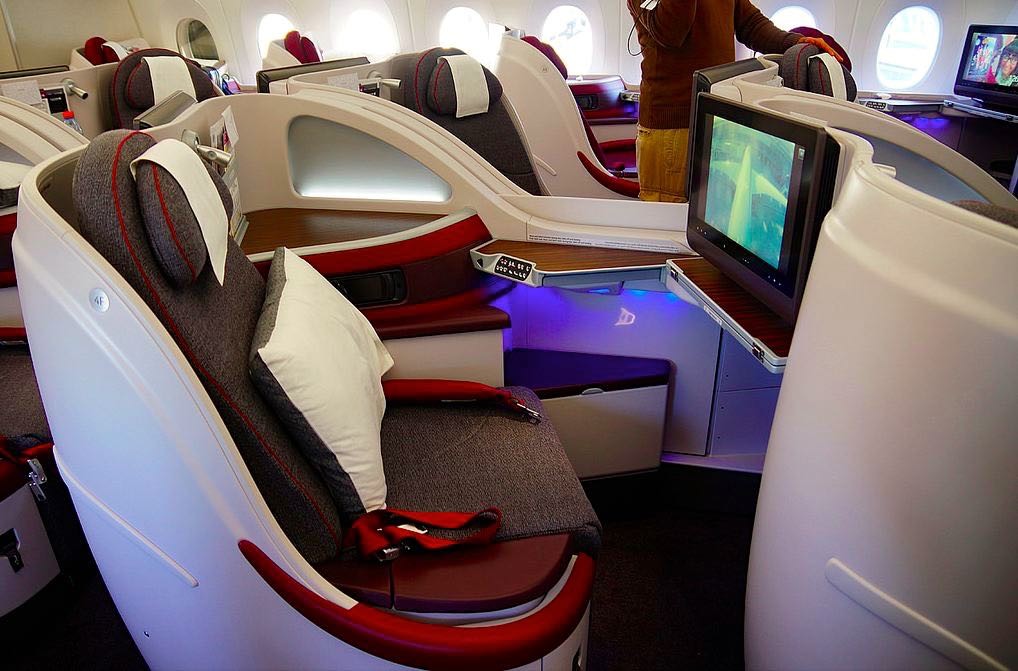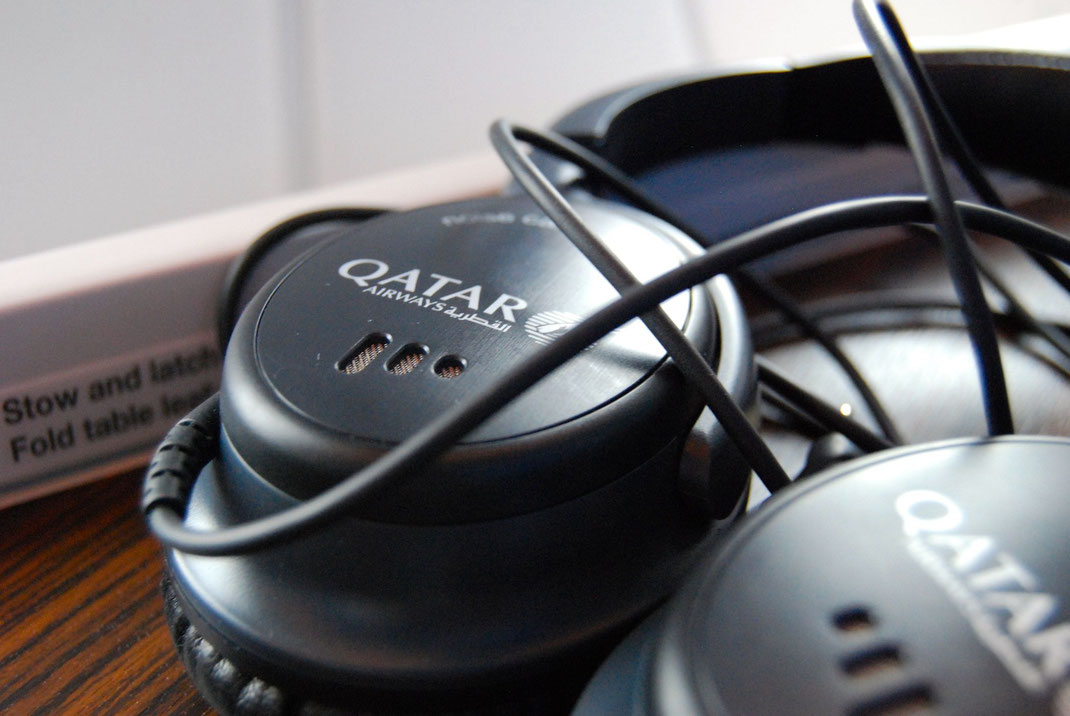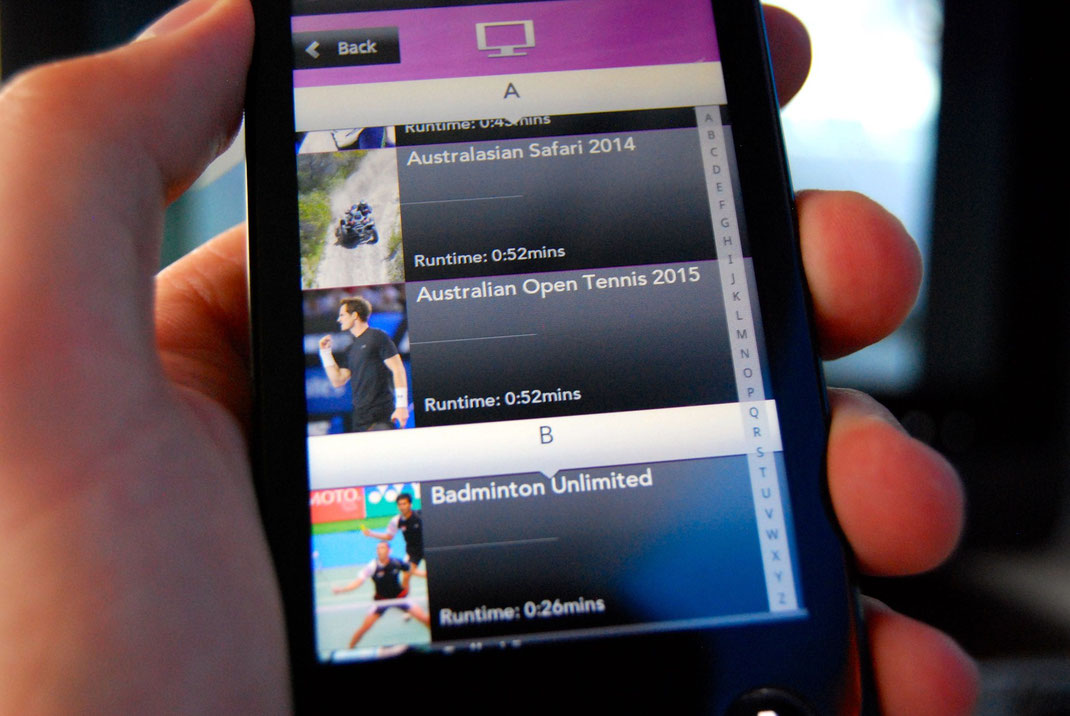 QATAR AIRWAYS BUSINESS CLASS DINING EXPERIENCE
The food served on Qatar Airways is a true 5 star experience and to say that I loved it would be an understatement. It's authentic, healthy and tasty. It's truly a treat for your taste buds but since words mostly fail to describe such experiences you should have a look at the photos below...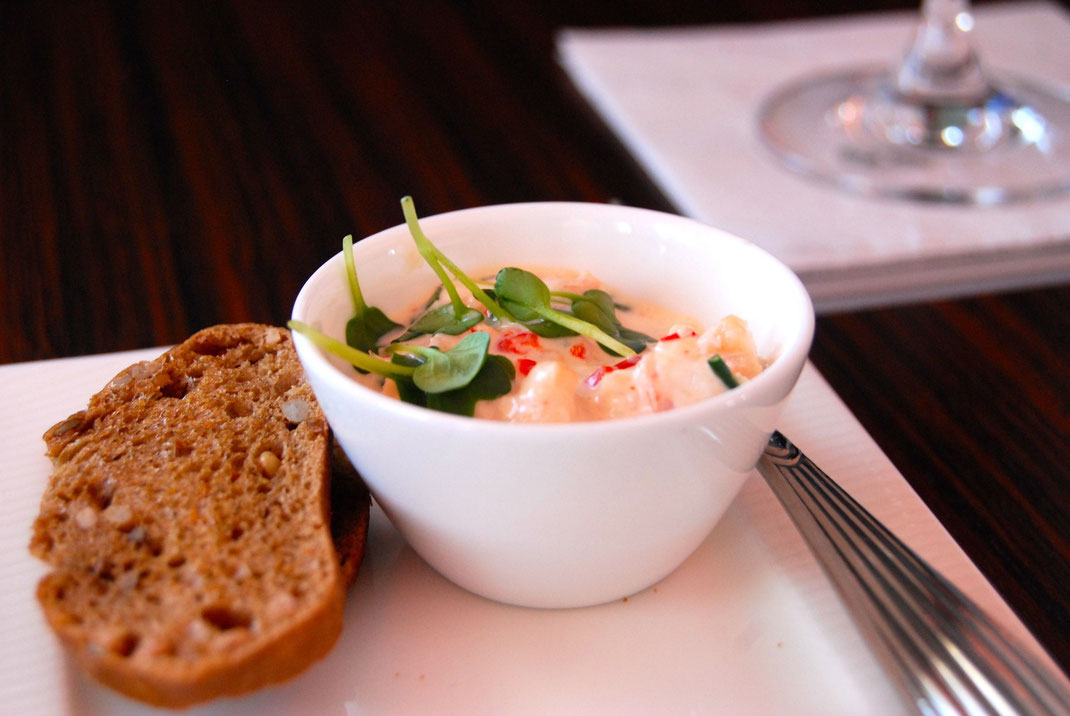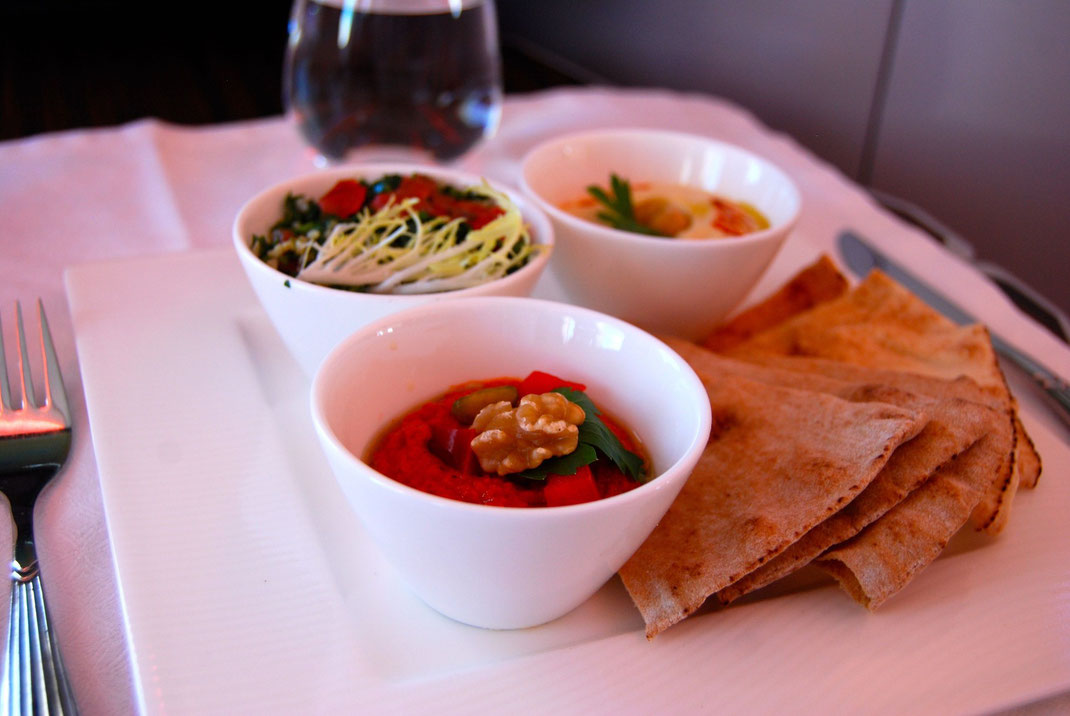 Understated luxury
Once I was sat in my seat I was immediately offered a glass of champagne, which I happily accepted. Qatar Business Class offers on-demand dining, which means that you don't have to wait for an allocated meal service in order to eat, you can choose to dine at any time you want.
The menu has been developed by two of the world's top chefs, so you know that you are guaranteed an amazing and truly memorable experience in the air!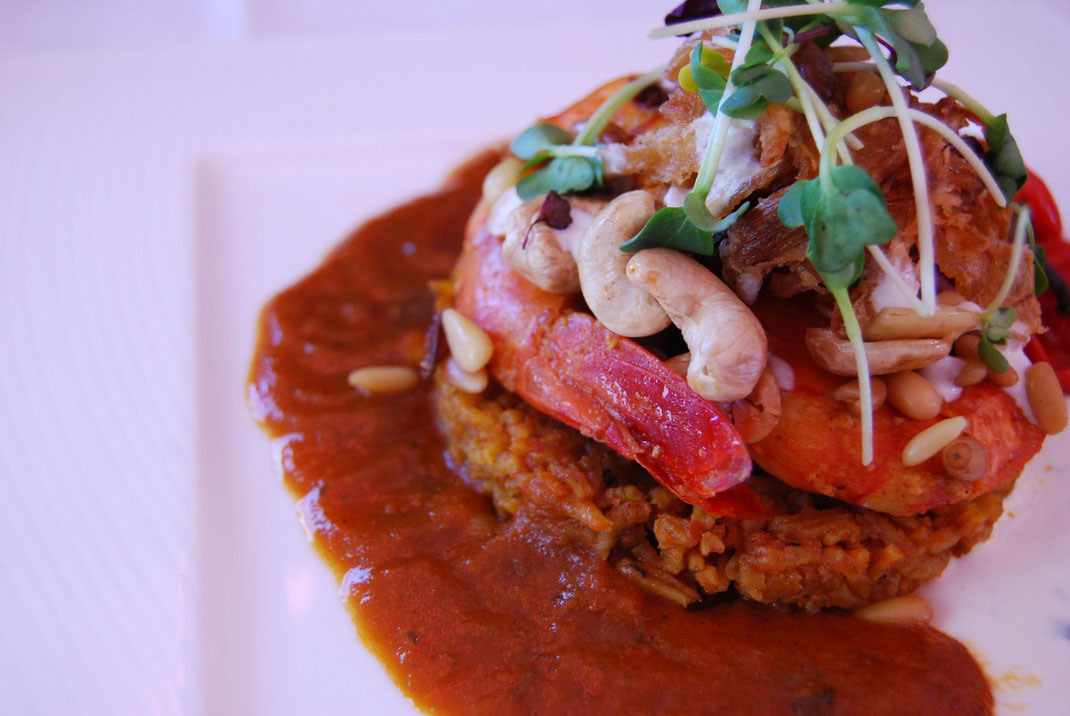 Spoilt for choice
The menu is split into three sections: food, wine and beverages. The service starts off with a "palate pleaser" - a spiced crab dish with a crostini which was super yummy. You are then definitely spoilt for choice with two different options for entree and three options for a main. I chose the classic Arabic mezze with Arabic bread for entree.
The hummus was some of the best I've ever had. The presentation is also stunning and the portion sizes are generous. I had the Prawn machboos for main, machboos essentially meaning a "meat and rice" dish. It was also totally yummy.
This is followed by a cheese course and then dessert, a super rich sticky date pudding. I was so full by the end but this was a once in a lifetime opportunity as Qatar is often known to have the best in-flight dining out there. And after this, I totally agree!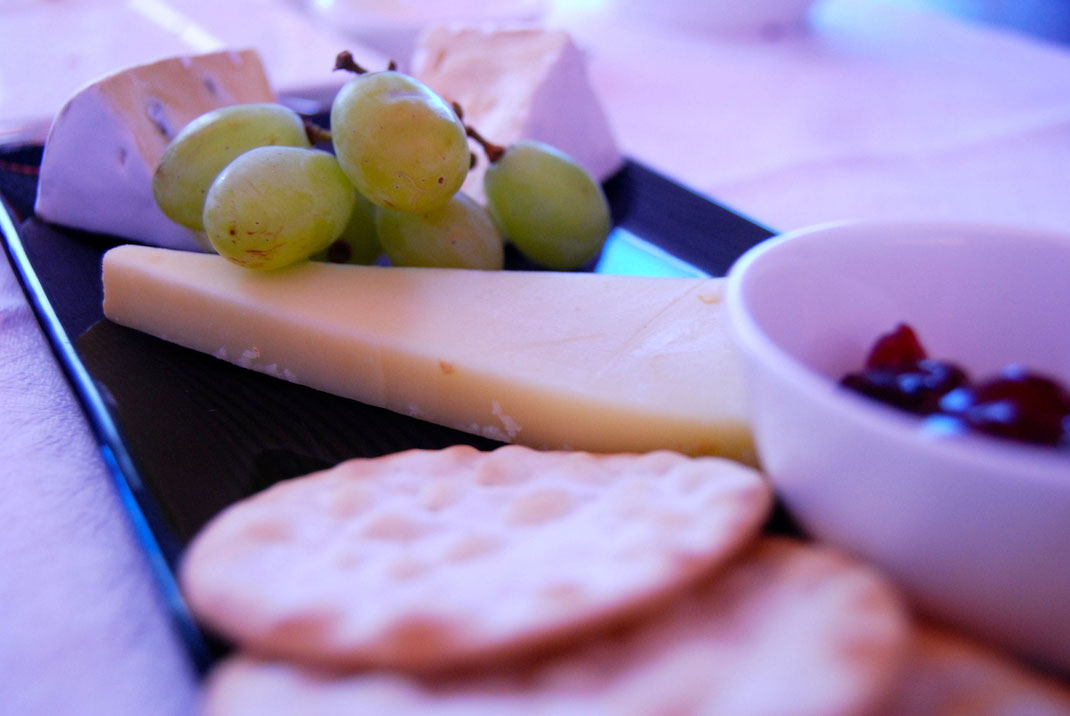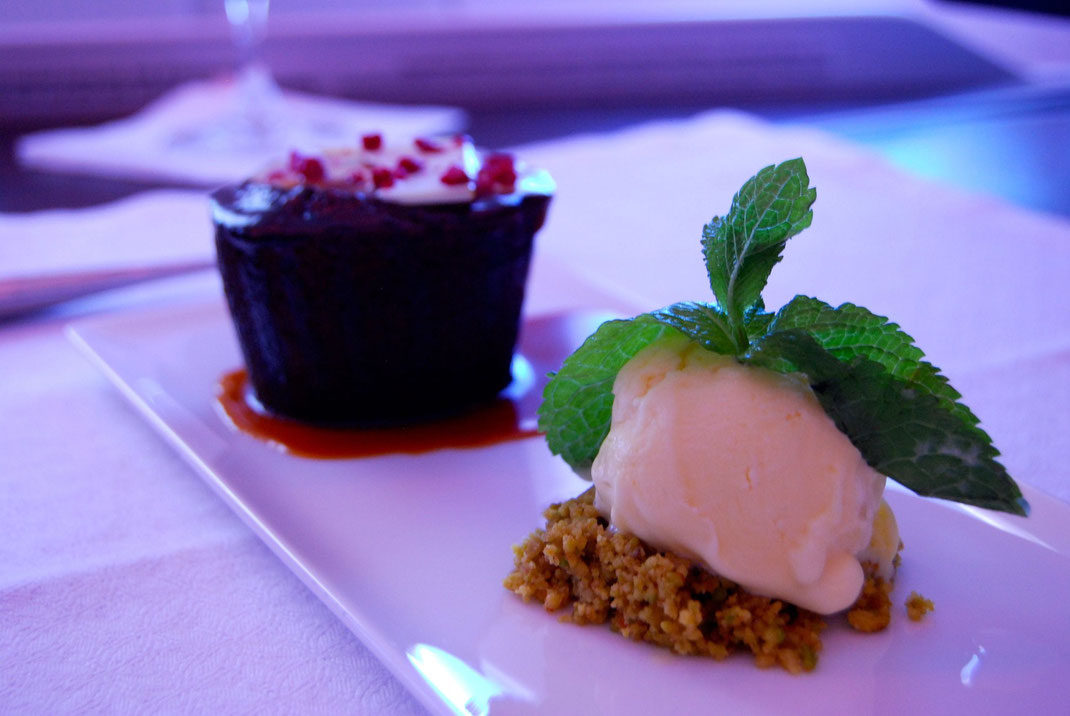 A world class wine selection
Apart from the mouthwatering meal options, everyone is also given an extensive, award-winning wine list. There are detailed wine notes with each selection, as well as suggested food pairings with the food options on the menu to help you have the perfect meal, which is awesome for a wine beginner like me.
If wine isn't your thing there are other options like classic spirits, beers, liqueurs and cocktails, and of course there's also a wide range of non-alcoholic beverages such as soft drinks, juices, mocktails, tea and coffee that you can order at any time. 
HAMAD INTERNATIONAL AIRPORT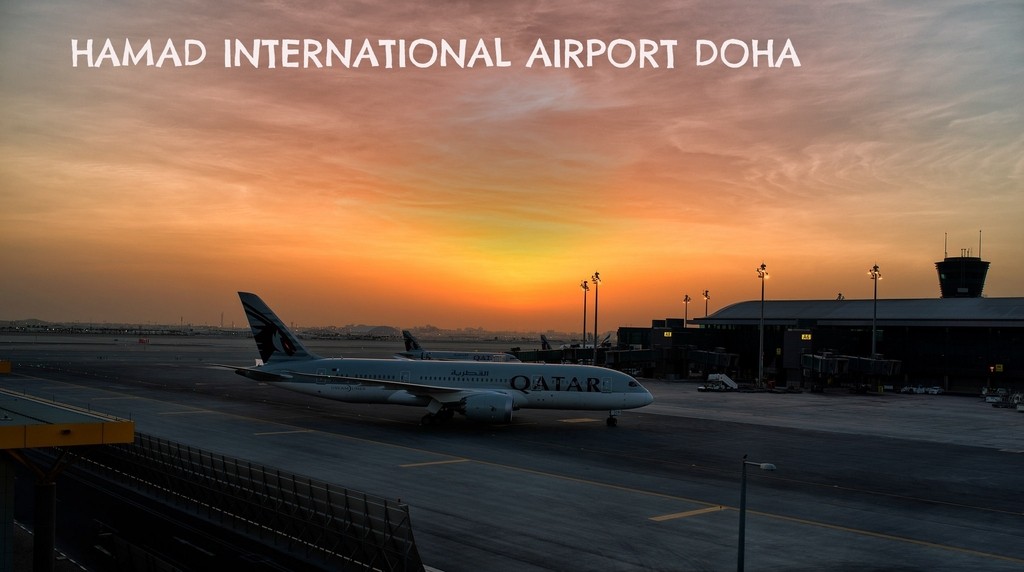 One of the best airports in the Middle East
Hamad International Airport only startedn operating in 2014 after the old airport operated beyond its capacity. The airport handles over 29 million passengers a year and is expecting to become one of the busiest hubs in the near future, since Qatar Airways is the fastest growing airline in the world. Website: www.dohahamadairport.com
The most important facts about Hamad International Airport:

Free wireless Internet
Dedicated Economy, Business and First Class check in sections
Fast Immigration and security
Located only 10 kilometers from Doha city center
International shops, duty free and plenty of restaurants
Do I need a visa for Qatar?
Every visitor to Qatar requires a visa which most nationalities can purchase on arrival. You can either pay with a credit or debit card, although cash payments are accepted in almost every currency. Citizen of GCC countries don't require a visa. The price is 105 QAR (30USD) and grants you a 30 day stay.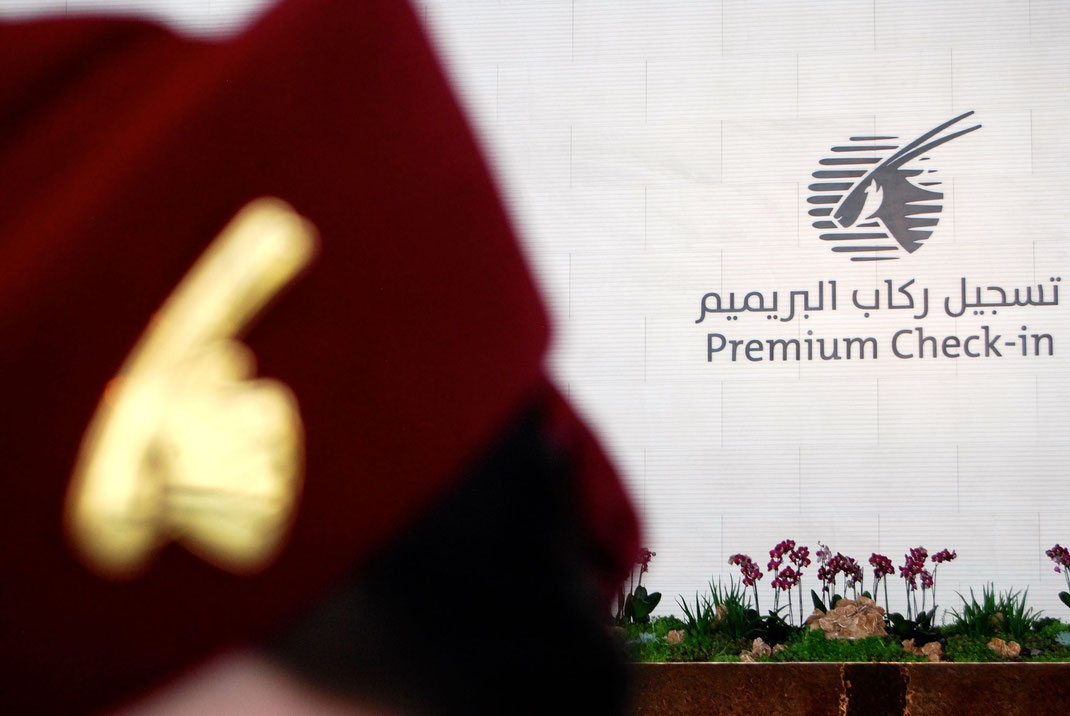 Dedicated Premium Check-In for Business and First Class passengers
Qatar Airways provides a premium check-in for those lucky ones flying First or even Business Class. The entrance is easy to access and is located right at the beginning of the terminal building, a personal welcome is guaranteed.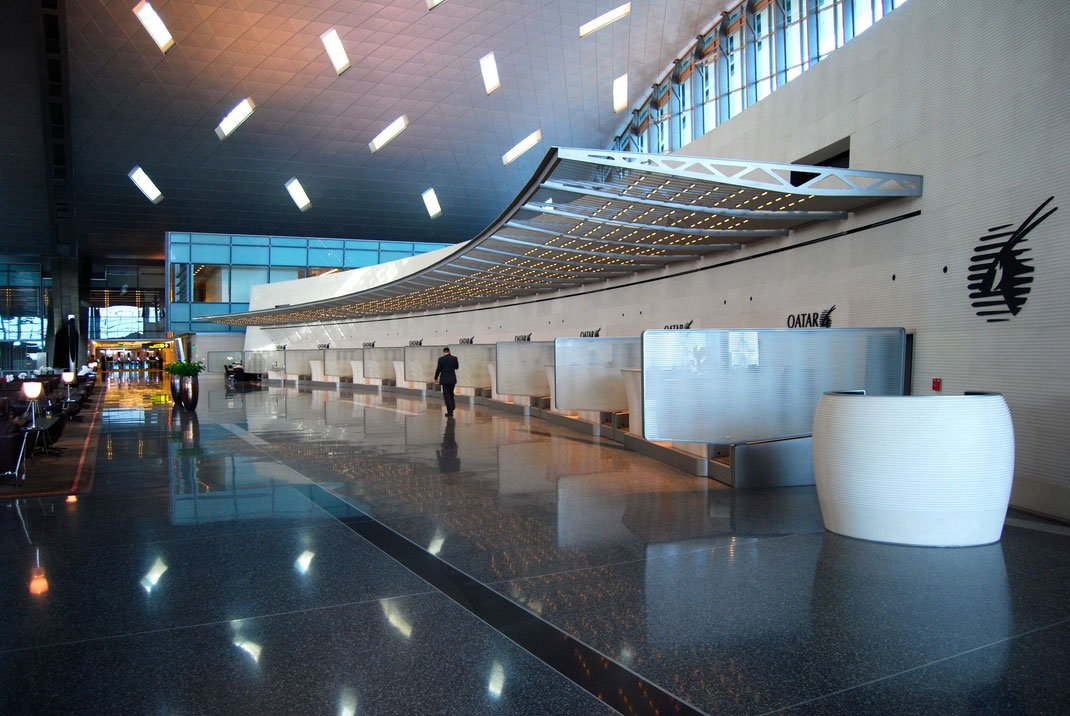 Everything the Business traveller needs
If a world record for the fastest Check-in and Custom clearance existed, the chances to set that one in Doha are pretty high. It's easy, smooth and convenient. Small refreshments are served while you check in and it is literally a one minute walk to Customs.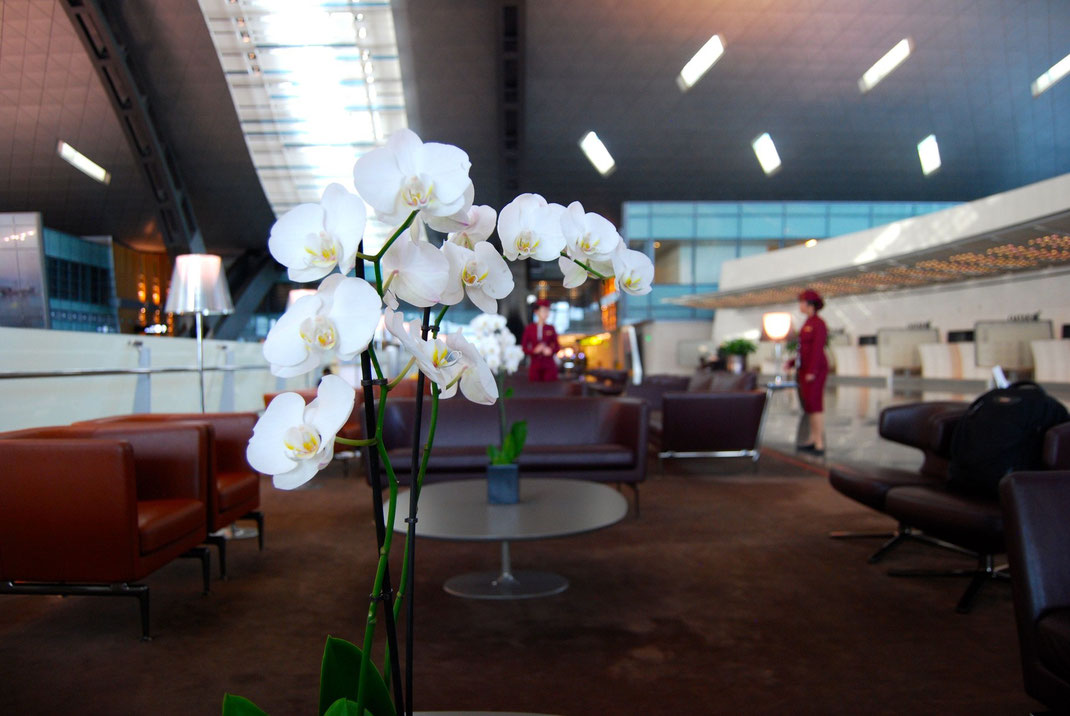 QATAR AIRWAYS BUSINESS LOUNGE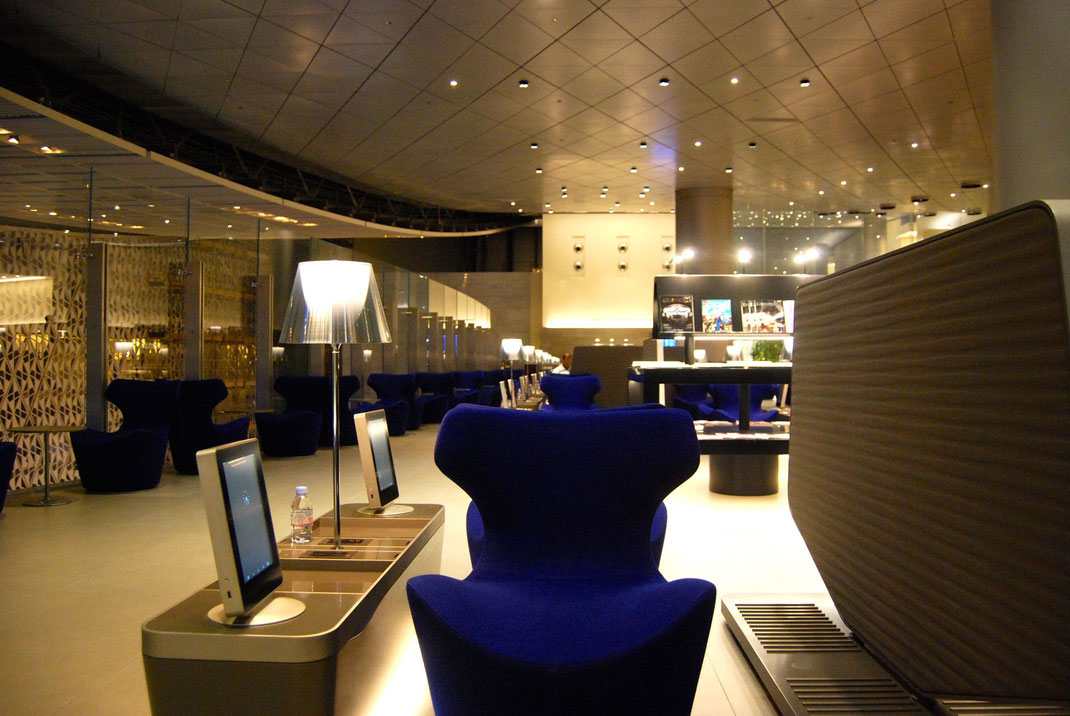 Welcome to the Oryx Lounge at Hamad Airport
The Oryx lounge offers anything a traveller could possibly think off. It's family friendly, relaxed and is the ideal place to spend a couple of hours waiting for your flight. The Business Lounge can accommodate up to 2000 people which says a lot about its size.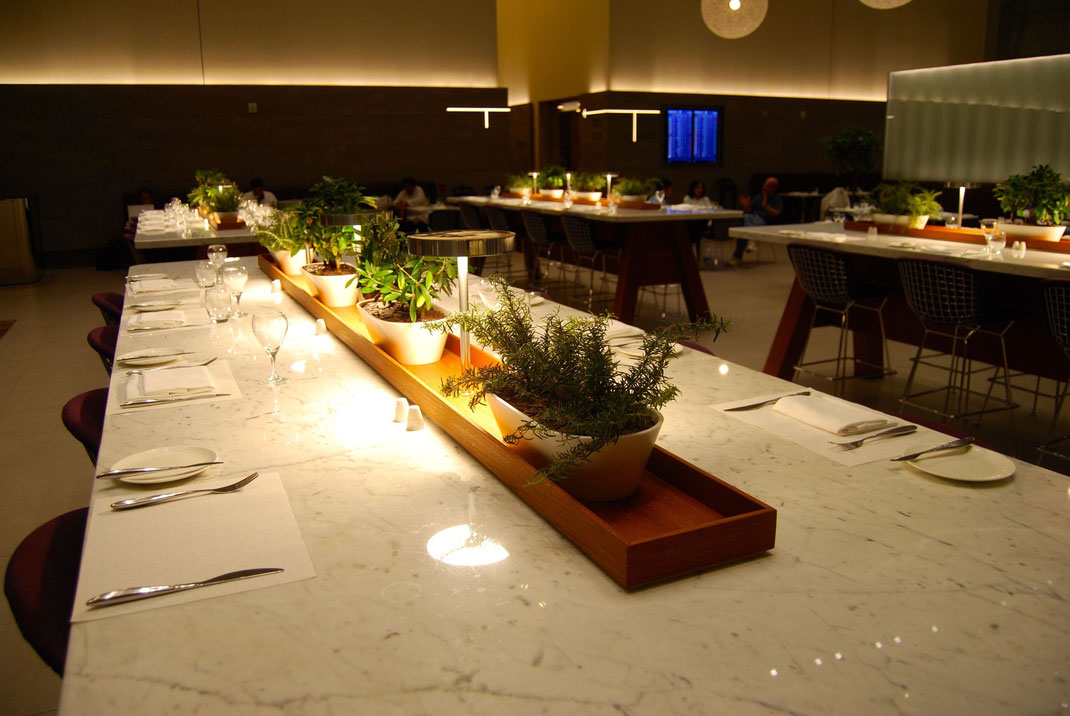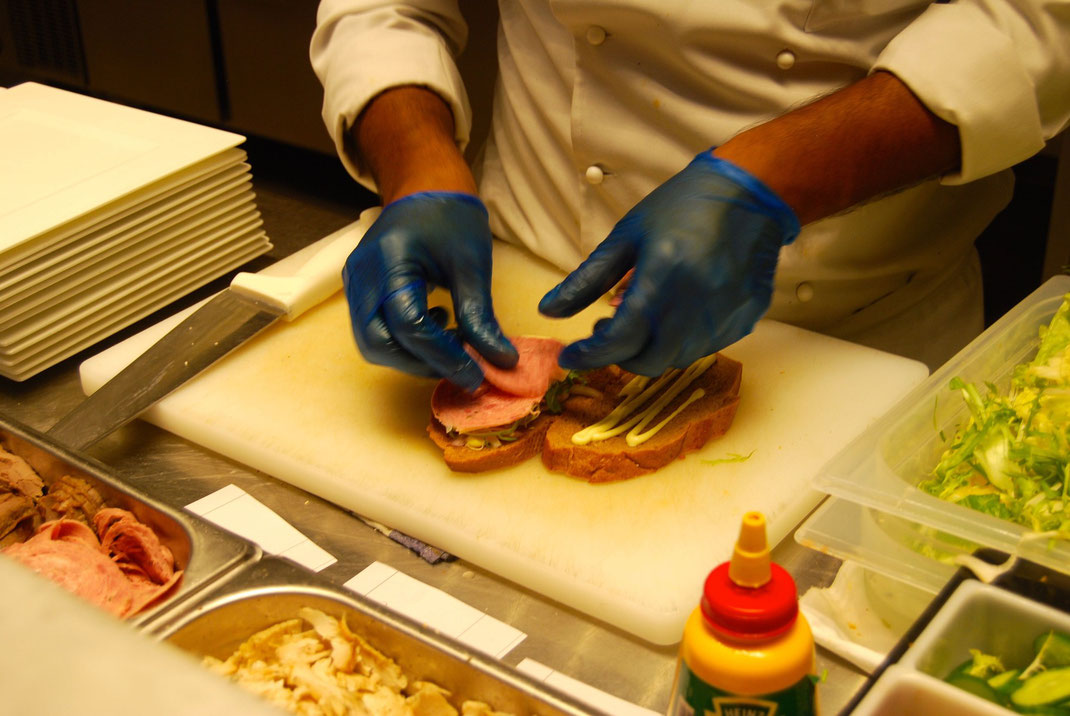 Sandwich Bar and Restaurant at your service
Most of the airport lounges I have been to have a little buffet and maybe a few nice armchairs. The Oryx lounge in Doha does take the concept of a Business Lounge to the very next level. But even if you fly Economy Class you can purchase access to the lounge for only 55USD. This includes unlimited food and beverages. You can use the business center or occupy your time playing Playstation.
The restaurant upstairs features a bar, a buffet but also an la carte menu. If you prefer a quick snack you should try the Sandwich bar. It reminded a lot of Subway where a chef just creates your very own for you. I loved it!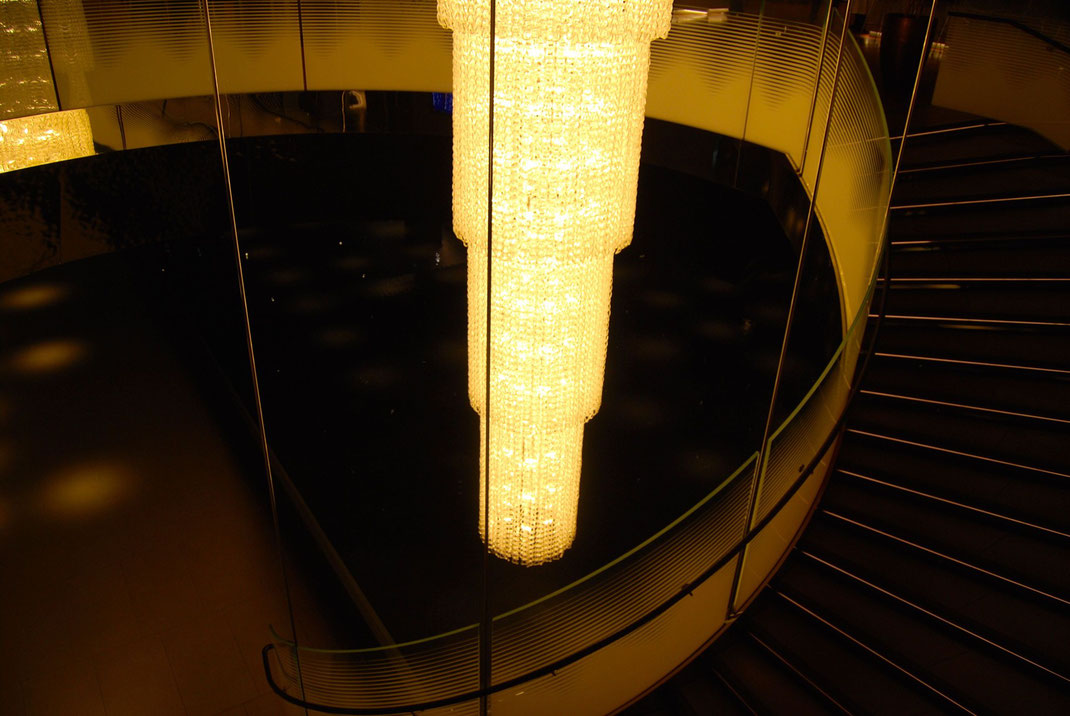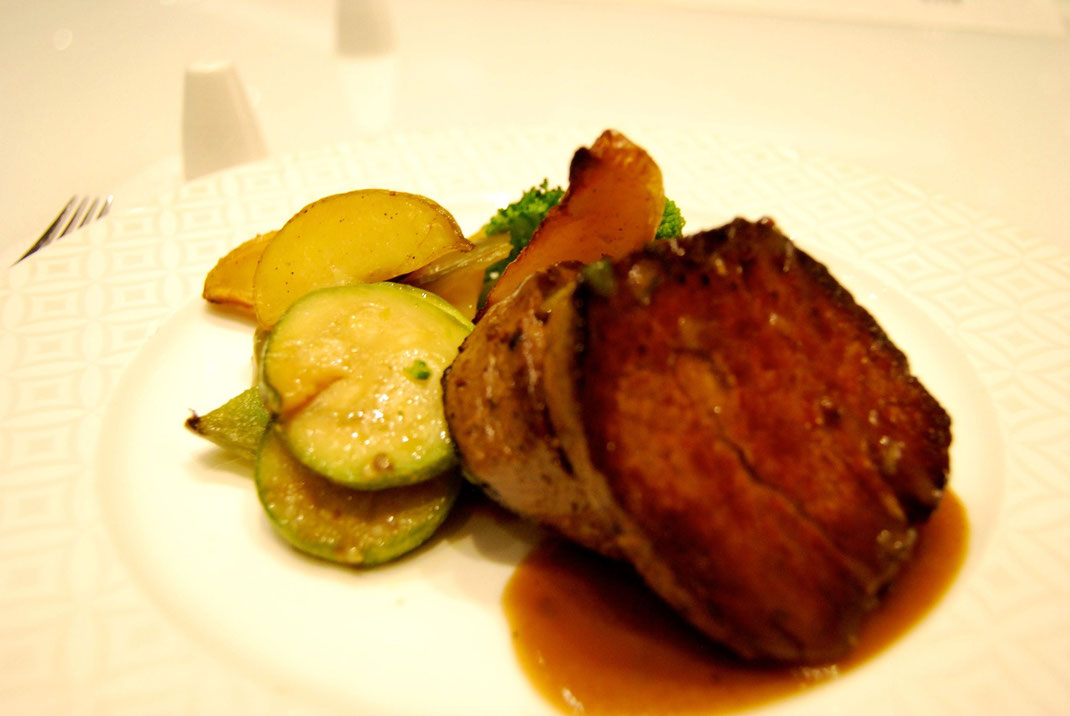 My Travel Hacks shared with you!
As a Frequent Flier, I usually book my trips on JustFly (cheapest fares) or CheapOair (great Business Class deals). Check it out!
I put together a whole article with my best Business Travel Hacks and Trips. Including how to get cheap lounge access, affordable airport pick ups or how to find the best seat on your next flight, check it out!
---
BEFORE YOU GO, READ ANOTHER REVIEW: