In November 2016, Dragonair turned into Cathay Dragon. A necessary rebranding to match their parent airline Cathay Pacific. The Hong Kong based airline is operating the majority of Cathay Pacific's regional flights within Asia. My trip started at the Langham Airport Hotel in Beijing located just next to Terminal 3. I checked in as early as possible to avoid the long queues at the security checks which can be a real pain sometimes...
Cathay uses Air China's Business Lounge, which is surprising since Air China is part of Star Alliance, but it seems like all OneWorld Members do at Beijing International Airport. When I flew Qatar to Doha recently, the same happened.
Flight Details:
Flight Cathay Dragon KA993
Beijing to Hong Kong, Sunday November 27
Airbus 330-300 A7-BCW
Duration: 3 hours.
Seat: 5A (Business Class)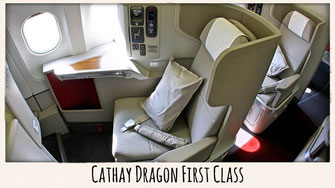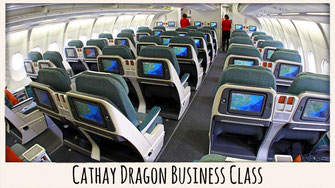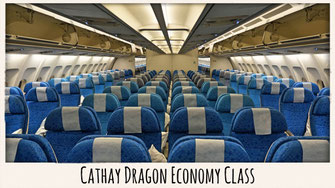 Check out my Cathay Dragon video review ->
If you don't want to read the review (I know, too many words) you can just lean back and enjoy my video report which gives you a detailed insider of what it's like to travel with Cathay Dragon.
Enjoy and if you liked it please give it a thumbs up and subscribe to my channel for more airline reviews.
The Cathay Dragon Business Class Experience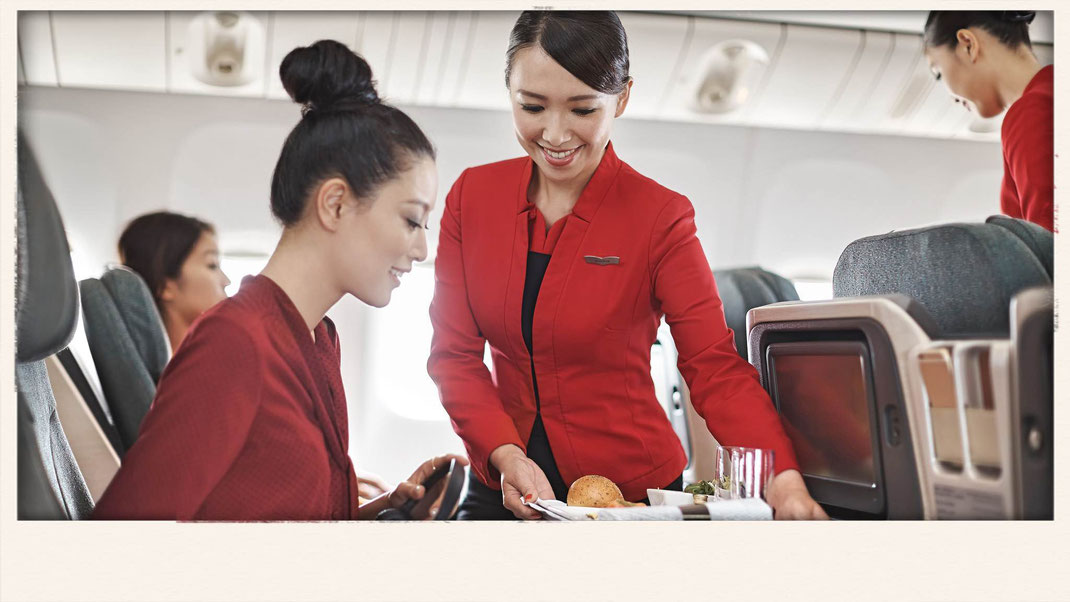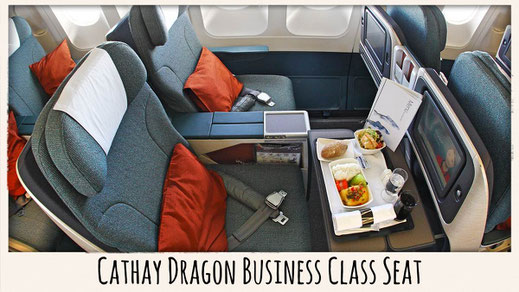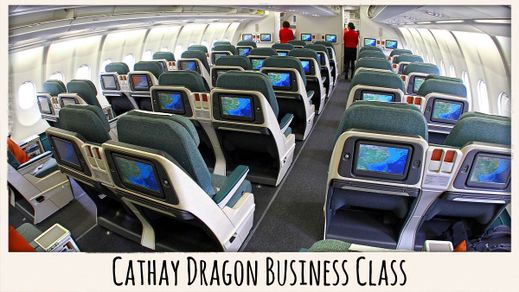 Lovely Food Choice, Service Improvable!
When the A330 arrived at the gate it was already one of the newly painted aircrafts. On the ground in Hong Kong I still spotted a lot of the older ones with the Dragonair livery. I boarded through door L2 and was welcomed by the crew. The Airbus A330-300 comes in a 3 class configuration.
You have 8 First Class Seats in a 1-2-1 configuration. They were pretty much the same seat Cathay Pacific uses in their Business Class. While those 8 First Class seats remained empty, the Business Class was packed. Almost every seat was taken, fortunately the one next to me wasn't.
Cathay Dragons Business Class product is quite okay given the short routes they operate usually. The seat doesn't recline too much but you still got enough space to feel rather comfortable. Pre departure drinks were served and soon after the doors were closed we taxied to the runway.
Our takeoff roll was quick but bumpy, and we had a steep climb out after takeoff. We left Beijing Airport 2 minutes ahead of schedule.
Check out the Cathay Dragon A330 Seat Map.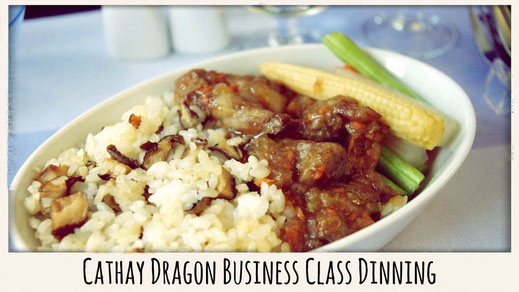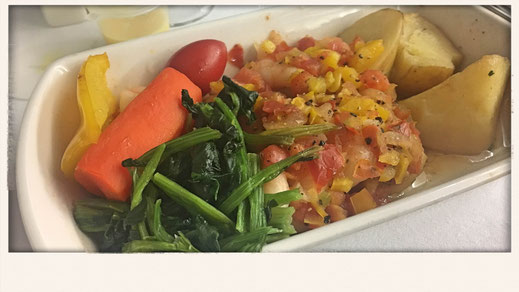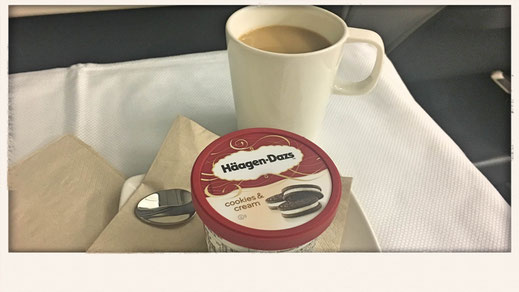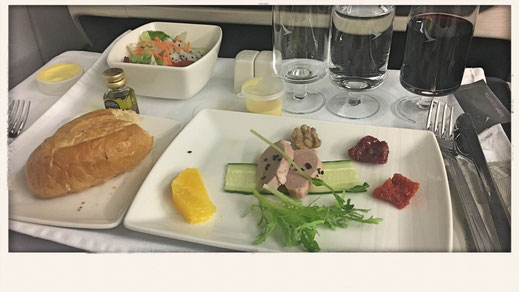 They serve my favorite ice cream!
Right after the seat belt signs were switched off the crew started the service. Menus were handed out and the drink service started as well. The service was quick but without a lot of passion, sometimes a little rude. I know that Chinese passengers can be hard to deal with and Beijing to Hong Kong isn't their favourite sector perhaps but you should at least try and smile.
They also didn't like the fact that I was recording myself during the flight which I also find a bit odd. However, that is my only complaint.
The starter was lovely, duck breast with a mixed salad and a cute little bottle of Olive Oil for the dressing. For the main course you would get to choose between some beef curry or shrimps with potatoes and some vegetables. Solid portions but nothing extraordinary.
For Dessert, Haagen-Dazs was served in combination with coffee or tea. They even had my favourite one, Oreo cookies and cream! My mood sky rocketed in no time.
Cathay Dragon Economy Class Experience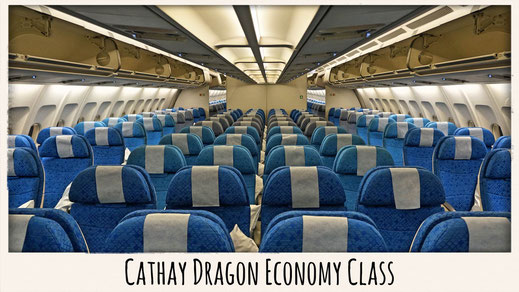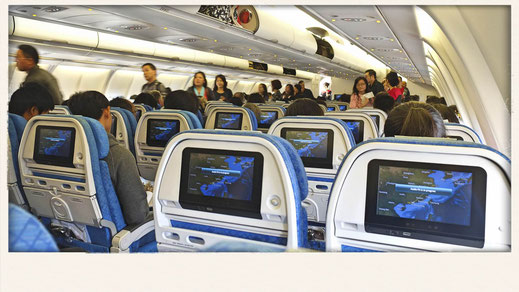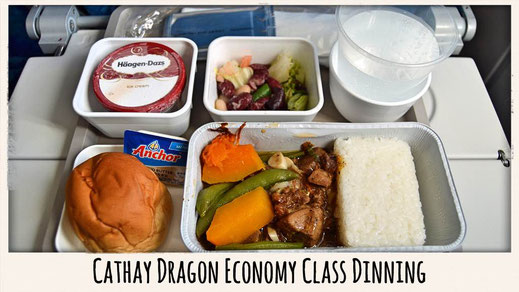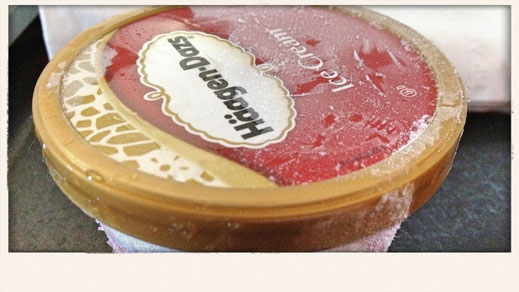 One of the Best Economy Classes for a regional Carrier.
Earlier this year I flew Cathay Dragon before the rebranding and when it was still operating as Dragonair. The Economy Class product is probably the best of any regional carrier within East Asia. You get very comfortable seats and top notch entertaining. Considering it was almost a 3 hours flight from Beijing to Hong Kong, I had a very lovely time on board.
Other airlines operating on this sector are for instance China Southern. I'm a fan of their intercontinental flights but domestically the product isn't really satisfying. They operate an Airbus A321 without any entertainment and only cold sandwiches are handed out which you can probably imagine, aren't any good.
The other two competitors are Hong Kong Airlines which I quite like and Air China, which annually competes for the title of the worlds most terrifying airline. 
The food was nicely presented and actually quite tasty. The cabin crew was also doing a great and efficient job. After dinner, coffee and tea service started. Throughout the entire flight the crew would be presented in the cabin looking after the passengers. An hour prior to landing another round of beverages was offered.
Cathay Dragon Bottomline:
Cathay Dragon is probably my first choice between China and Hong Kong unless Cathay Pacific is actually operating the route as well, which is the case between Beijing and the Special administrative zone of Hong Kong.
The Economy Class is great, especially for a regional carrier while the Business Class is lacking a bit of a clear direction, given the First Class which is also offered on certain routes and aircrafts. However, Cathay Dragon offers an extremely competitive price on this route (sometimes around a $100 return fare) and considering the product, this is actually a great, great package.
My Travel Hacks shared with you!
As a Frequent Flier, I usually book my trips on JustFly (cheapest fares) or CheapOair (great Business Class deals). Check it out!
I put together a whole article with my best Business Travel Hacks and Trips. Including how to get cheap lounge access, affordable airport pick ups or how to find the best seat on your next flight, check it out!
---
Before you go, read another story.
---