Qatar Airways is operating 43 Boeing 777 on their current fleet and after experiencing their 787 Dreamliner as well as their brand new Airbus A350 I was actually quite excited to review their strongest member of the fleet. The Triple 7 is a little different to their other airplanes, especially the Business Class which features a 2-2-2 configuration. 
The Boeing is operating on most of the American flights as well as certain routes into Asia and Europe. In comparison to Emirates Boeing 777 the Doha based airliner doesn't feature a first class on any of their Boeings. In 2020, 60 more Boeing 777X, the latest version of the particular airplane will complete the fleet.
Flight Details:
Flight Qatar Airways QR895
Beijing Capital Airport to Doha Hamad International
Boeing 777-300ER A7-BAA
Duration: 8 hours.
Seat: 6K (Business Class)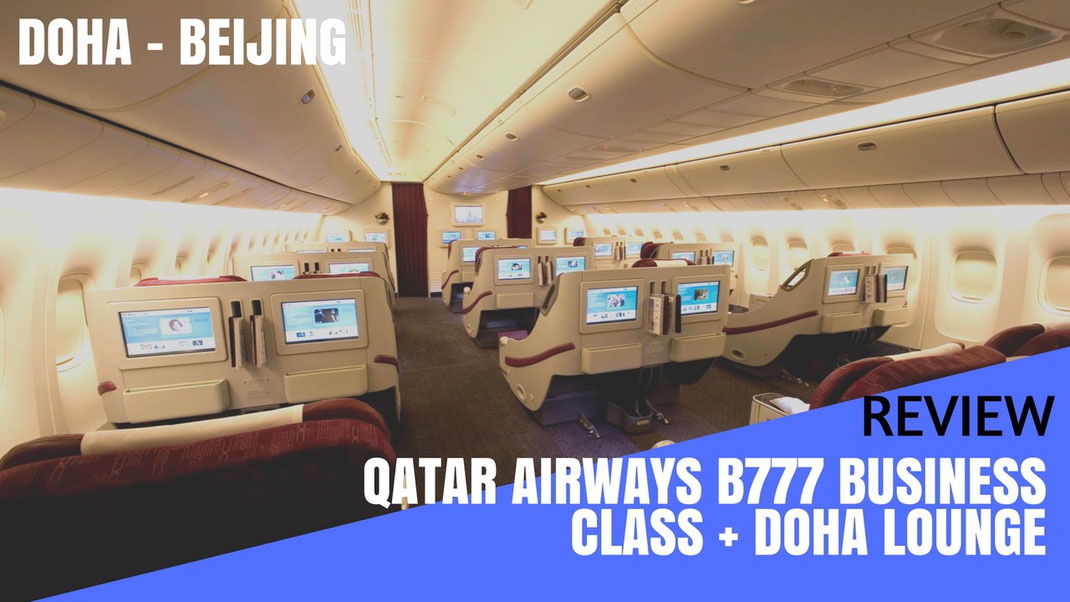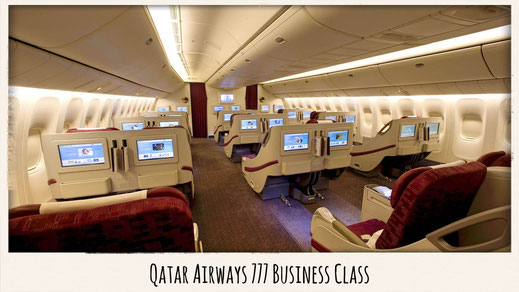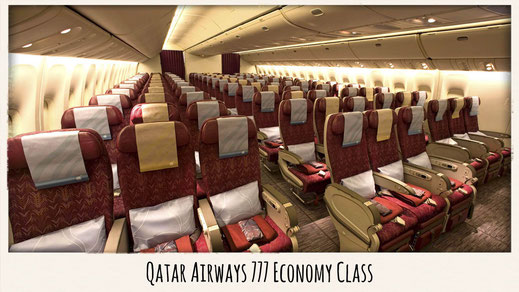 <- Check out my Video Review
If you are too lazy to read my review (which I can totally understand), just watch the video to your left. It covers the whole journey including a review of Doha Hamad International Airport. It also features the airport hotel and the Al Mourjan Business Lounge. Enjoy the video and give it a like. Thanks.
Beijing International Airport and Air China Business Lounge
I must say that Beijing Capital Airport is one of the greatest airports I know. It is quite organised, easy to reach and has many shops and restaurants. It's Air China's main hub and the second busiest airport on earth. Qatar Airways is operating a daily flight between Beijing and Doha departing at 1:50AM and arriving Hamad International Airport at 5:30AM.
Qatar Airways is using its Boeing 777 on this route leaving from Terminal 3. Despite being a member of the oneworld alliance the Doha airline accommodates its Business Class passengers in Air China's Star Alliance lounge. The lounge itself is pretty basic and huge. The only food option available was a luke-warm noodle soup with a stale bread. There was a "buffet" but all I could see there was a lonely dumpling which had probably been sitting there for a while.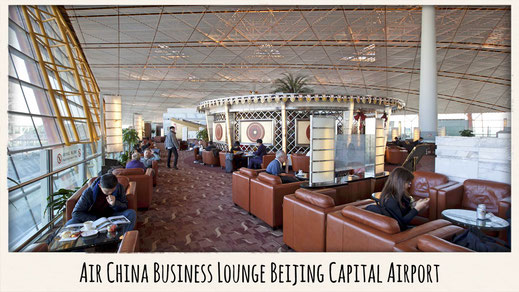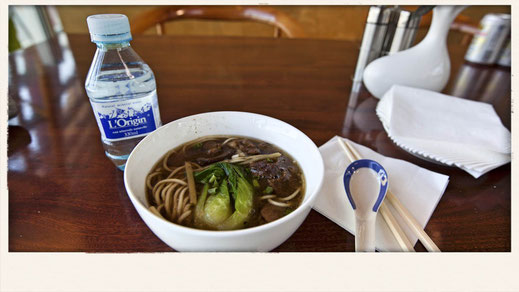 There was also a napping room (a single bed) without a door which I found rather strange. There is a lot of seating available as well as a little cinema. However the lounge offers amazing tarmac view, especially for aviation lovers. The lounge is nice and there is a Starbucks right next to it, because the coffee at the lounge is dreadful.
Security Checks are a total Nightmare!
Keep one thing in your mind, most of the flights are leaving in the night making the airport extremely busy. While most of the airport was developed to handle 100+ million passenger a year, the security checks are certainly not up to the game. It took me forever and it is extremely frustrating at times.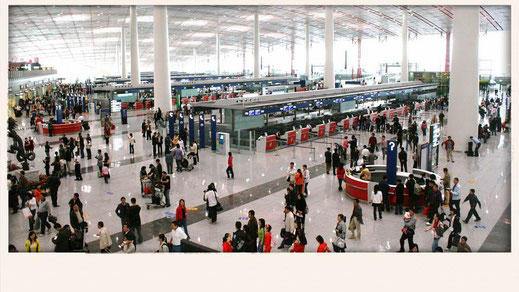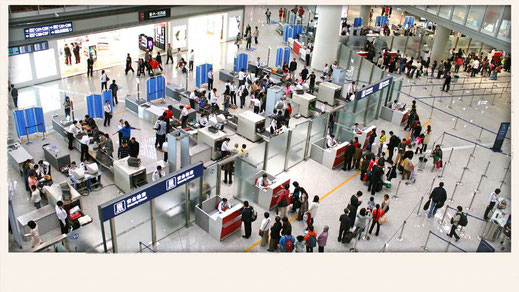 The Qatar Airways 777 Business Class Seat
The Triple 7 Business Class is a little different from the 1-2-1 configuration on the Dreamliner or the A350 which offers direct aisle access from every seat.
If you travel with a friend the 2-2-2 configuration is as good as it possible could be featuring flat-beds and generous room. However, if you travel by yourself I tend to think you are going to enjoy the flight a little more not to have a seatmate, especially on a longhaul flight. The privacy shields in between aren't that great.
Have a look at the Qatar Airways Boeing 777 Seat map.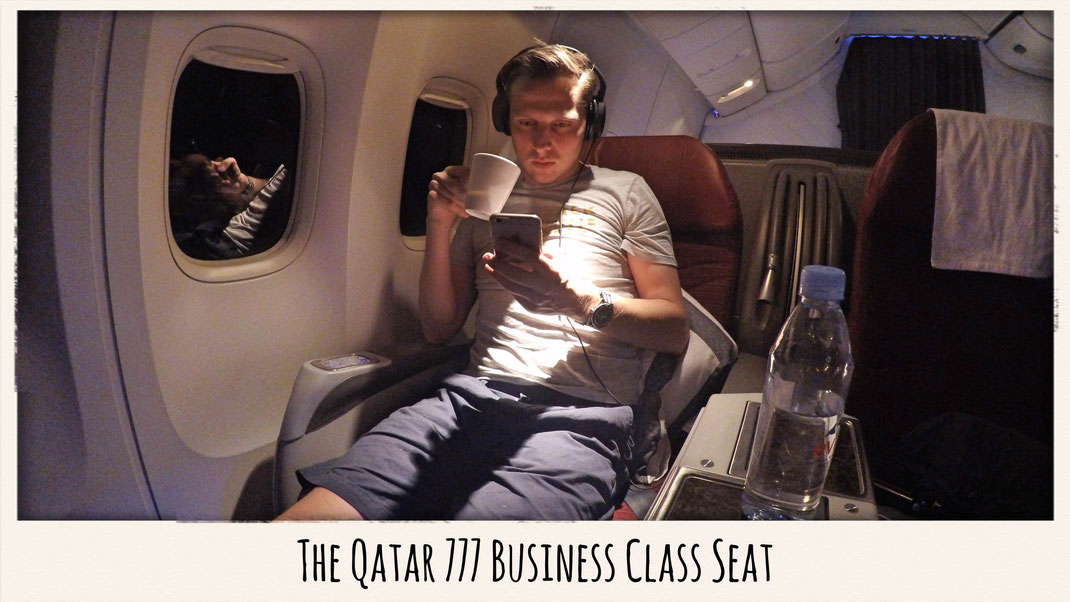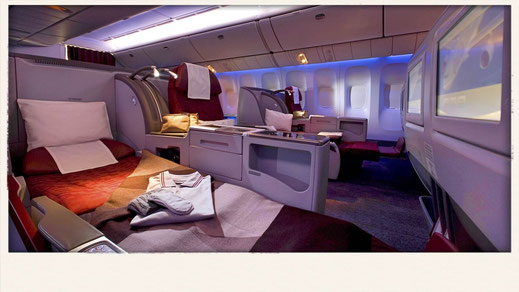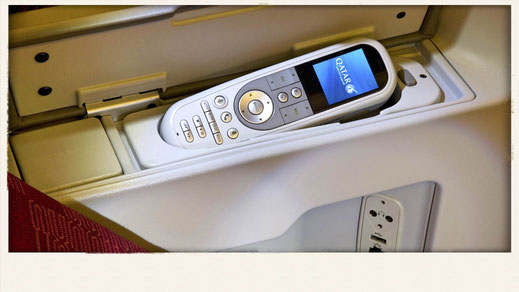 Good Seats, Solid Entertainment.
The seat offers enough storage for your personal belongings as well as a power station including an USB port. A bottle of Evian water is located in the arm rest next to noise-cancelling BOSE headphones which are brilliant. Qatar's entertainment system is improving every year and it's still not as good as the one of Emirates which is truly amazing. However, the overall product of the Dubai based airline isn't very satisfying.
The flight time is roughly 8 hours. Since the plane is leaving after midnight, there is only a late night meal available. I had some rice with shrimp and fish, which was a perfect snack before going to sleep. Pajamas and amenity kits were handed out and I got changed right after my late night snack. I had a solid sleep and woke up 2 hours prior to landing.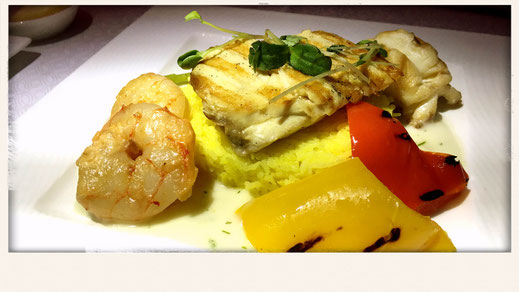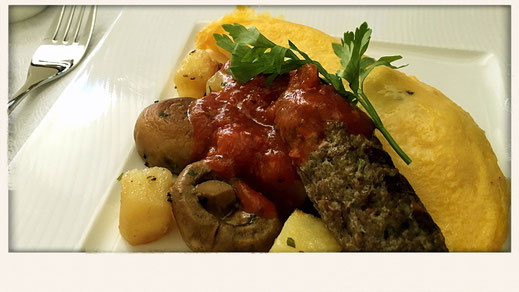 Breakfast, Pajamas and Amenity Kit
The breakfast included an omelette, a latte and a vitamin shot, which was basically a combination of blended vegetables. The vitamin bomb was literally hard to swallow unless you hold your nose while drinking it. However, I felt amazing afterwards. My pre-landing routine usually includes shaving and brushing my teeth. Both, razors and tooth brushes are provided inside the bathrooms.
If you want you can keep the pajamas afterwards but I usually don't wear them at home so I left them in the plane. The service was great once again and this is something I really admire about Qatar Airways. They always try to go the extra mile and you know what your going to get the moment you board the airplane.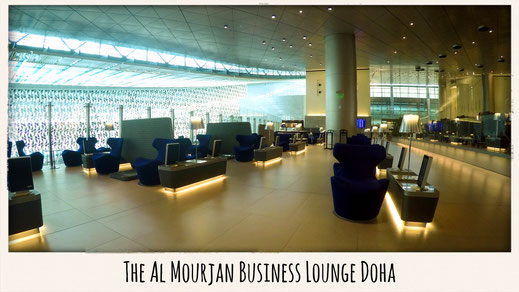 The Al Mourjan Business Lounge and Airport Hotel
The majority of flights arriving in Doha are connecting flights. Instead of rushing through immigration you can actually enjoy some time at the Al Mourjan Lounge which I have extensively covered in my previous flight reports on the Dreamliner or the new A350. My layover happened to be 18 hours long since I was waiting for my connecting flight to Windhoek, Namibia.
I booked myself a room at the Airport Hotel right inside the terminal which was a perfect idea. The Hotel offers everything you need. A nice big bed, bathroom, swimming pool, a spa with sauna and a gym. If you fly Business Class you can access the lounge at any time for lunch, dinner and drinks.
Bottom Line:
The competition between Europe and China is quite big. Every major airline is serving Beijing International Airport and the competition is big. The cheapest option between both continents is usually Aeroflot. You can easily get a return flight for $300 on the Russian airline.
Qatar Airways operates a daily flight leaving late in the night which is probably not the best timing but it usually ensures an early landing in Europe. I enjoy the 777 cabin but I prefer the reverse herringbone business class on the 787 or A350 a little more than the 2-2-2 unless you travel with a friend or family member. However, the service and food was great as usual and you can't go wrong with the product.
My Travel Hacks shared with you!
As a Frequent Flier, I usually book my trips on JustFly (cheapest fares) or CheapOair (great Business Class deals). Check it out!
I put together a whole article with my best Business Travel Hacks and Trips. Including how to get cheap lounge access, affordable airport pick ups or how to find the best seat on your next flight, check it out!
---
Before you go, Read another review.
---