My journey started started at the Kronberg Castle Hotel near Frankfurt. A stunning little castle which serves as a hotel. They dropped me at the airport to catch my flight to Colombo, Sri Lanka for the TBC Asia 2016, the biggest Blogger Awards where I was nominated in the category "Best Airline Blog".
I once flew with SriLankan Airlines Economy Class from Colombo to Frankfurt in 2009 and I remember the great service in particular. Now I was eager to try their new Business Class product which features the reverse herringbone seat, the same seat you can find on Cathay Pacific or Qatar Airways.
SriLanka Airlines is part of the oneworld alliance and points can be easily added to every bonus program of every airline within the alliance.
Flight Details:
Flight SriLankan Airlines UL554
Frankfurt to Colombo, June 1st
Airbus 330-300 4R-ALO
Duration: 10:00 hours.
Seat: 2A (Business Class)
As a Frequent Flier, I usually book my trips on JustFly (cheapest fares) or CheapOair (great Business Class deals). Check it out!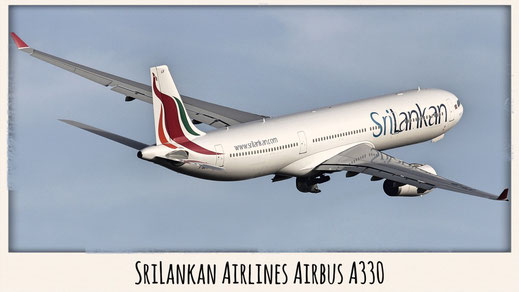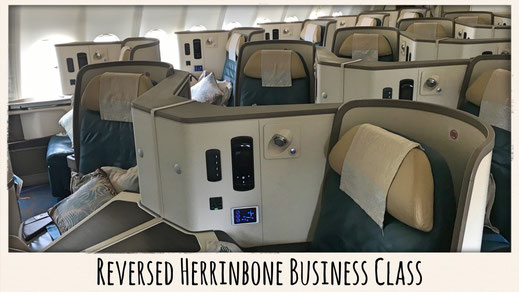 Japan Airlines Sakura Lounge Frankfurt
The Check-in was fast and efficient and the staff quite friendly. I was handed my boarding pass and lounge access. SriLankan doesn't operate an own lounge at Frankfurt Airport but instead grants access to Japan Airlines Sakura First Class lounge at Terminal 2.
Both airlines are part of the oneworld alliance. It is interesting though that Qatar Airways, which is also a oneworld carrier, uses the Air Canada lounge instead. The Canadian Airline is part of the Star Alliance though.
The lounge was pretty basic and nothing extraordinary. You had a small buffet with eggs and sausages as well as a little bar. The lounge would also offer 2 shower cabins which I didn't use though. You could also find some individual seats along the window which unfortunately didn't offer a tarmac view.
The lounge is getting quite busy around lunch time and I have heard the same from other travellers. Also other reviews on the internet suggested the same.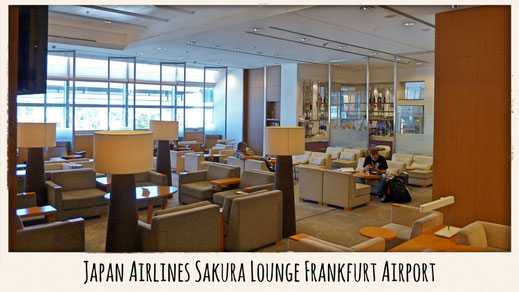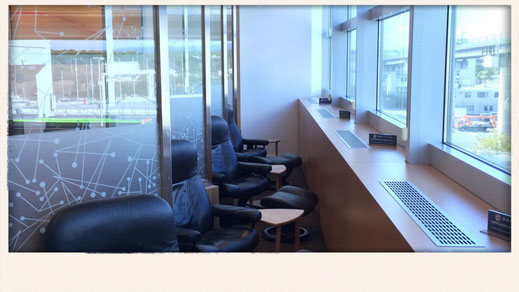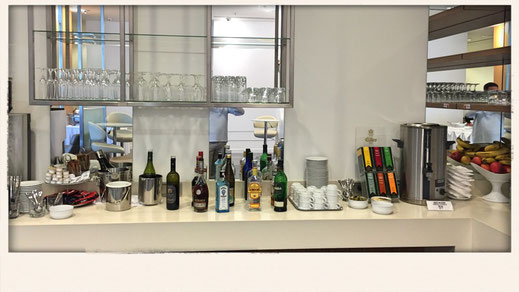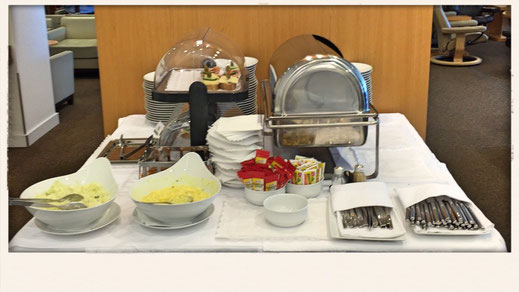 The new Business Class makes a huge difference!
The flight was scheduled to leave at 15:20 and boarding started 40 minutes prior. Most of the business class seats were taken but the seat offers a lot of privacy that you don't really notice how busy the cabin can get.
The cabin manager who was a tall Sri Lankan guy which name I unfortunately forgot introduced himself in an extremely friendly way and made me feel welcome right away.
Pre-departure drinks were offered and hot towels handed out. The cabin filled up quickly and 5 minutes prior departure time we were already taxing towards our runway. The new business class offers 28 seats and 269 seats in economy class.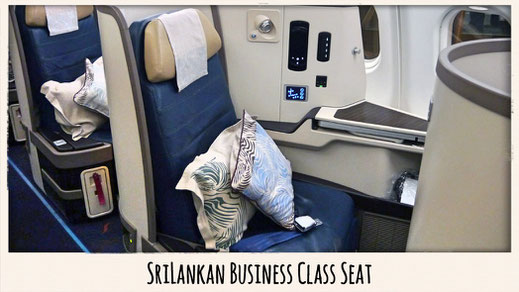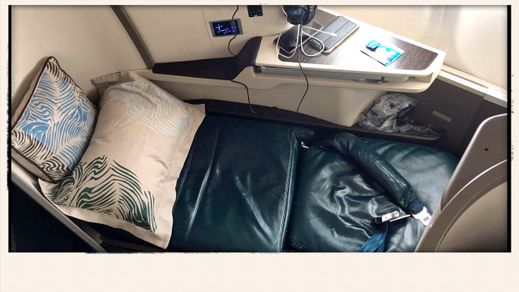 Reversed Herringbone Seat and great Entertainment.
The seat was as good as a business class seat can be. It's identical to Qatar's or Cathay's product and offers maximum privacy. The reverse herringbone seat is my absolute favorite and I'm glad to see Sri Lankan Airlines joining the club. You can fully recline the seat into a very comfortable flat bed. Also the TV screen can be tucked away unlike Qatar Airways one. That's a bit annoying since the TV screen need to be stored during take off and landing. Also the pillows look pretty awesome, don't they?
Another thing I like is the storage space it is offering. Which is also a huge plus. I travel with a lot of gear and just recently on my return flight from London to Beijing on British Airways Business Class I experienced how annoying it can be if you can't store most of your stuff in a reachable distance.
To the left of the seat you can find the controls, including the entertainment and seat controls, as well as a 110volt and USB outlet. Headphones are also available, even though the sound quality wasn't too good. The flight time was going to be 10 hours and it was an overnight flight, so I was hoping to get some decent rest.
The amenity kit featured some earplugs, tissues, rose water, lip balm, tooth brush and paste as well as a comb.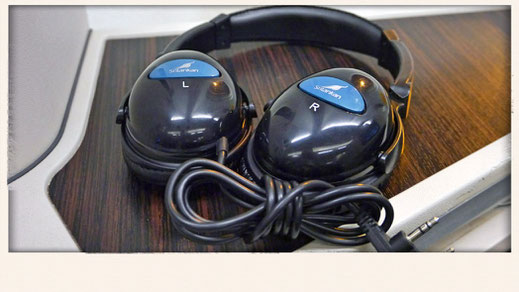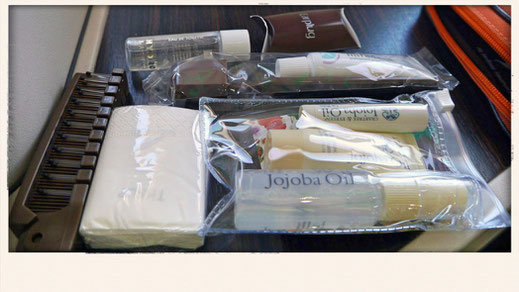 The Entertainment options were solid and Onboard Wifi is availabe.
Sri Lankan offers a wide range of movies. From Bollywood to Hollywood, pretty much everything was available. On redeye flights I prefer to eat and sleep instead of watching much movies. At this is exactly what I did most of the time, eat and sleep. 
The new Airbus A330-300 offers onboard wifi. Unfortunately it is quite expensive. You'll be charged $5 for 9MB and $25 for 100MB which isn't enough if you really want to use the internet properly. On my recent flight on Cathay Pacific's A350, you would get unlimited data for just $20 in an incredible fast speed.
If you ain't a big fan of either, just have a nice chat with the cabin crew. I spent almost an hour talking to the Cabin Manager who would constantly top up my glass of wine. I really appreciate whenever the crew takes the time for it's passenger for a little chat. Majority of the passengers was asleep so he didn't neglected the cabin during our conversation.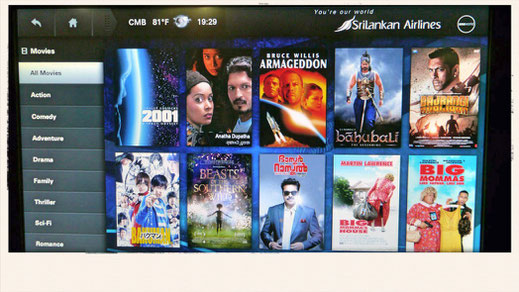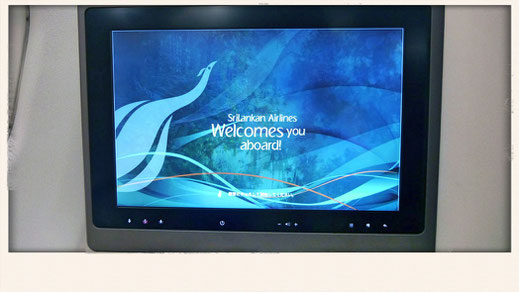 Delicious Food, lovely Tea!
The food service kicked off fairly quick after take off and I was given the choice between a western meal or a typical Sri Lankan dish. I can't take spicy food so I decided to go for the western option. Instead of going into the details about the food, I'll let the photos below speak by themselves.
The service was incredible fast and the crew outstandingly friendly. I was really surprised how genuine the service was and with how much pride they commence their duties.
Something you really must try is the amazing Sri Lankan tea which is among the best in the world.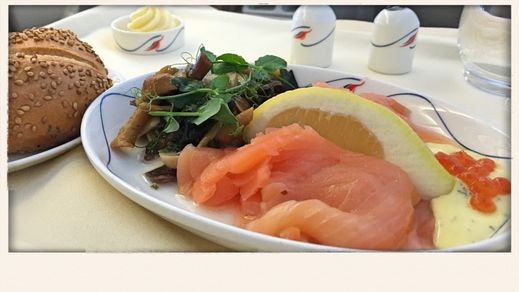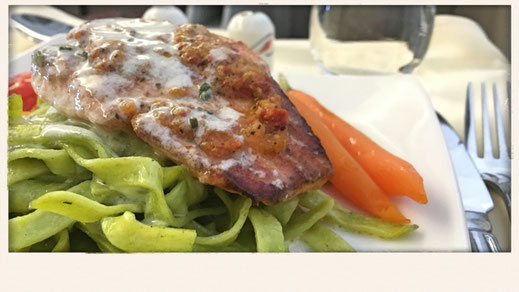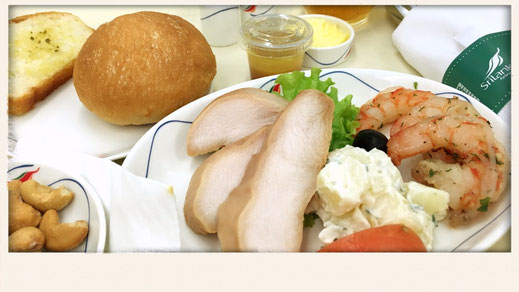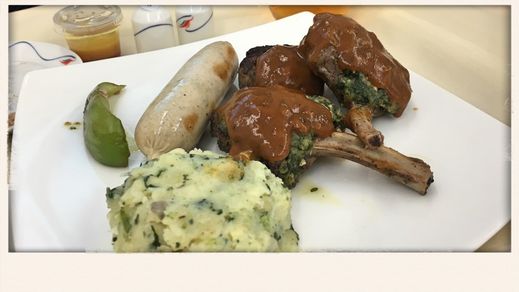 Colombo Bandaranaike International Airport
Bandaranaike Airport serves as main hub for Sri Lankan Airlines. The airport is fairly small and handles around 10 million passengers annually. We arrived at the same time as the flights from Paris and London and therefore the immigration counters got a bit busy.
Business Class passengers were taken separately to the arrival terminal since the Airbus parked on the airfield. In order to legally enter Sri Lanka you have to apply online for a Visa beforehand which can be done online and cost you around $30.
Here is a list with a few things to do while travelling Sri Lanka.
SriLankan Business Class Bottomline:
In my opinion SriLankan resembles everything a 5-Star airline needs to have even though they have not been given the status yet to my surprise. I flew Hainan Airlines, a Skytrax rated 5-Star carrier but they couldn't match SriLankan's product at all. An outstanding business class seat, world class service combined with a modern fleet. You can't go wrong flying SriLankan airlines and I would, without any hesitation, book a flight again.
My Travel Hacks shared with you!
As a Frequent Flier, I usually book my trips on JustFly (cheapest fares) or CheapOair (great Business Class deals). Check it out!
I put together a whole article with my best Business Travel Hacks and Trips. Including how to get cheap lounge access, affordable airport pick ups or how to find the best seat on your next flight, check it out!
---
Before you go, Read another review.
---