1. Air India operates the furthest flight in the world.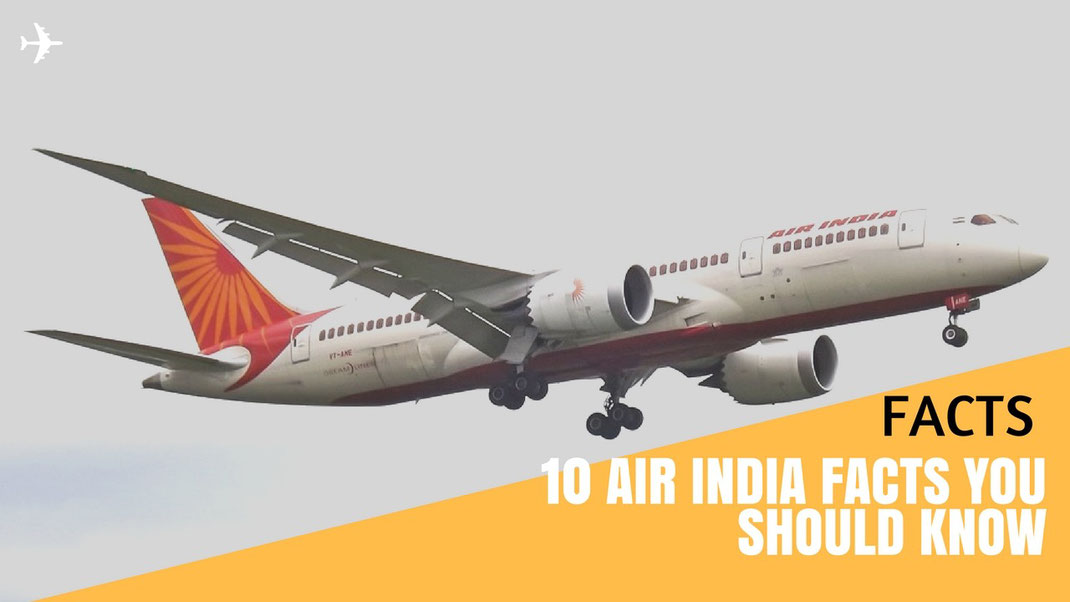 On the 6th of February 2017 Qatar Airways flight QR921 took off for the longest non-stop flight in the world from Doha to Auckland with a flight time of 17 hours and 40 minutes. However, it might be longest flight in duration but not in distance.
Because Air India's service from San Francisco to Delhi covers 9,500 miles, those are almost 700 more miles than the 8,825 miles between Qatar's capital and the biggest town in New Zealand. But due to tail wind and the rotation of the planet, Flight AI173 only requires a flight time of just 14 hours and 30 minutes.
2. Karachi to Bombay was Air India's first service.
On 15 October 1932, the first ever Air India flight took off in Karachi. By then the airline was known as Tata Air Service, which was founded by J.R.D. Tata, one of the most influential business tycoons in Indian history.
A single engined de Havilland Puss Moth carrying air mail took off from Karachi to Bombay (Mumbai) and then continued to Chennai. The flight was piloted by Neill Vintcent a former RAF Pilot and good friend of Tata. After World War II, Tata Air became Air India.
3. First Asian Airline to operate a Jet.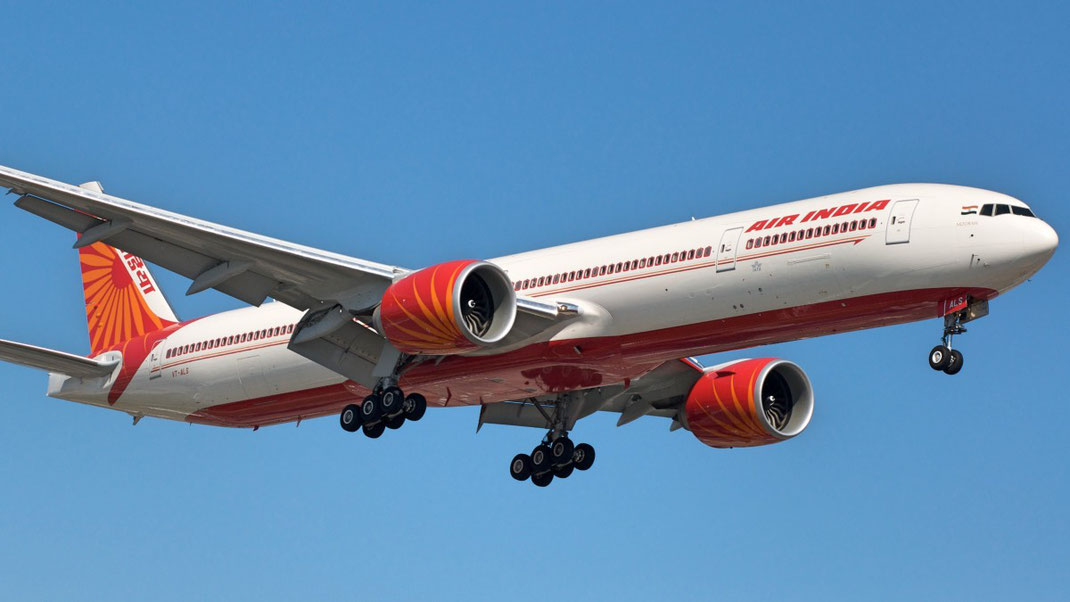 The Boeing 707 revolutionised air travel and was first put in service in 1958 with it's launch customer Pan American World Airways. Only 2 years later in February 1960 Air India would welcome it's very first Boeing 707 Jet to its fleet making it the first ever Asian airliner to operate one. Just 2 months later the 707 would go into operation serving flights to New York.
4. First international flight to London.
On the 8th of June 1948 Air India performed its very first international flight from Bombay, known as Mumbai nowadays bound for London Heathrow. The flight was operated on a Lockheed Constellation aircraft, also known as "Connie".
It was the most efficient piston-powered aircraft of it's time with over 800 airplanes build which were in regular service with various airlines around the world until the late 90's. 
5. Biggest Evacuation in history.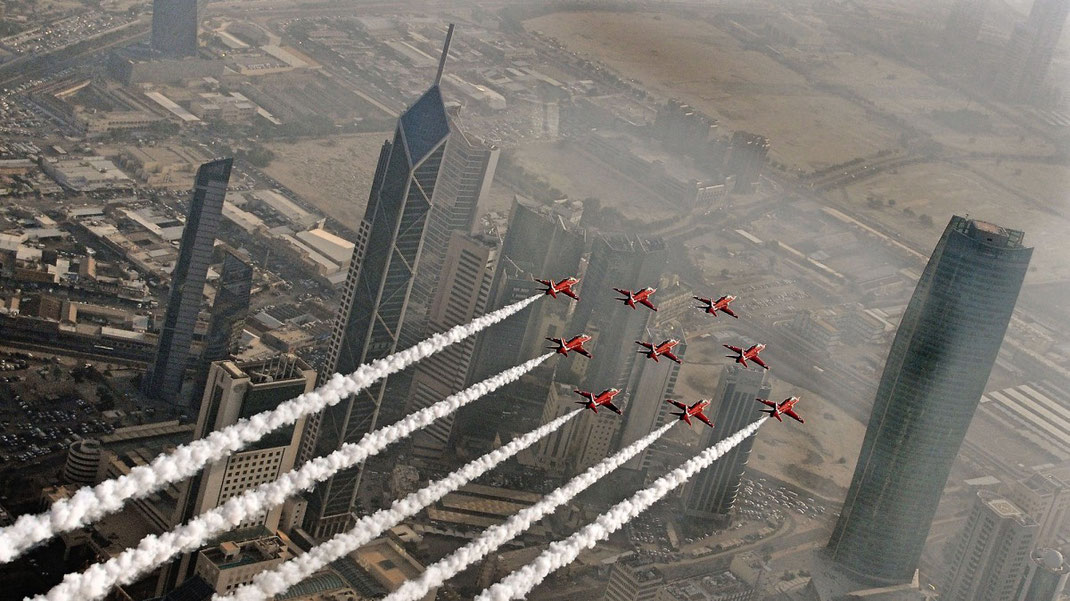 On 2 August 1990 Saddam Hussein Revolutionary Guards entered Kuwait and took control of the country within 3 days. That move took many Indian citizens by surprise and the majority of them were eager to leave the war zone.
The massive expat community was evacuated in just 59 days. It needed 488 flights to evacuate 111,000 Indians back to the homeland. It has been the biggest evacuation in the history of mankind to date.
6. Air India was the first all-jet airline in the world.
As stated above, Air India was the first Asian airline to operate a Jet aircraft but it was also the very first airline in the world to have a jet-only fleet in June 1962.
The Boeing 707 was the new backbone of the airline and was an important part of the airline for almost 25 years. The last Boeing 707 revenue flight was undertaken to Mumbai from Harare, Zimbabwe on October 29, 1986.
7. 27th member of the star alliance.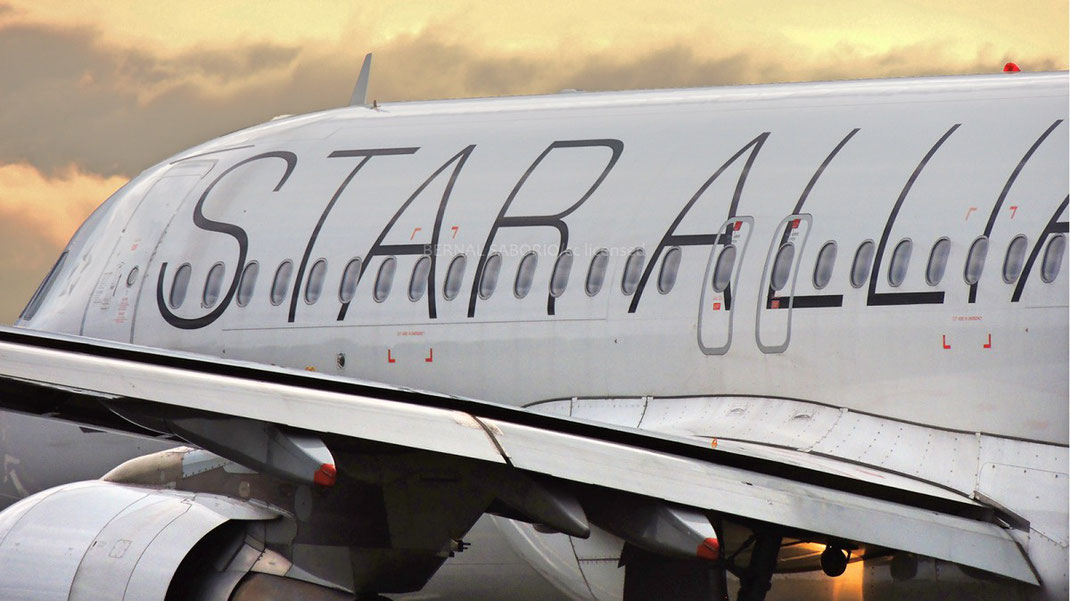 Air India was the 27th member to join the Star Alliance which was founded in 1997. Air Canada, Lufthansa, Thai Airways, SAS and United are the 5 founding members.
In 2017 the alliance consists of 27 members and 40 affiliates such as Air Japan or SunExpress. The alliance is considered the biggest world wide and serves 192 countries. It has a fleet of almost 4,700 airplanes and carries 640 million passenger from A to B annually.
8. Indira Gandhi Airport fastest growing in the world.
The main hub of Air India is the Indira Gandhi International Airport in New Delhi. It is the 20th most busiest airport in the world and traffic has increased by 21% from 2015 to 2016 making it the fastest growing airport world wide.
Air India's main hub handled 55 Million passengers in 2016 and is the only carbon neutral airport in Asia. A status just a handful of airports have achieved.
9. Air India has one of the largest Dreamliner fleet.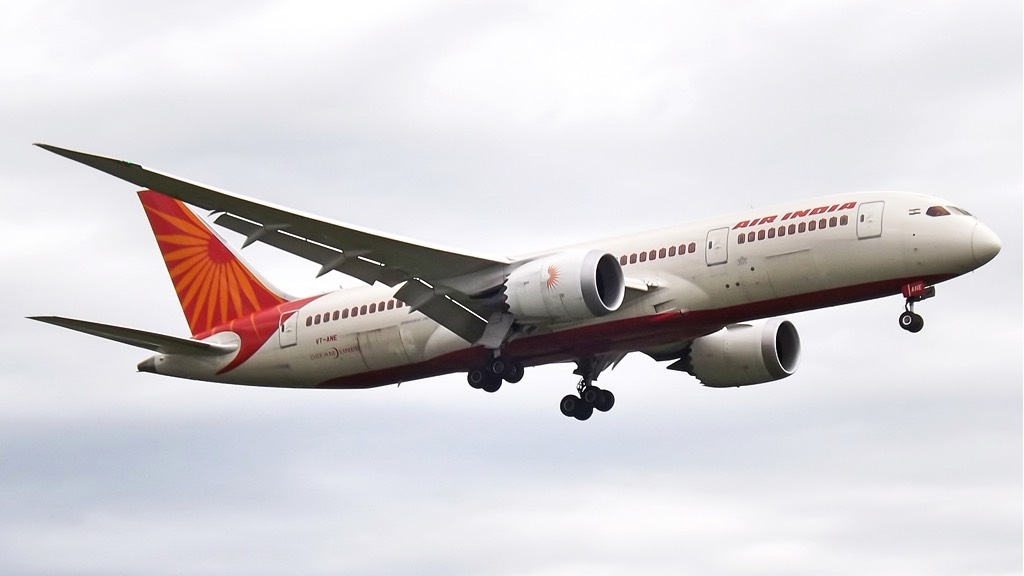 The fleet of 27 brand new 787-8 Dreamliner's is expected to be complete by October 2017 when the last 3 Boeing's are supposed to join, reducing the average age of Air India's fleet.
The airplane comes in a 2 class configuration featuring 18 Business Class seats and 238 in Economy Class. The Dreamliner was introduced to service in 2011 with the Japanese carrier and 5 Star airline All Nippon Airways which is also operating the largest 787 fleet in the world.
10. One of the last Boeing 747 domestic flights.
You won't find a Boeing 747 on a domestic route very often nowadays. Also during the prime time of the Jumbo, the airplane would have been most efficient on international long haul flights.
However, due to very limited slots at Mumbai and Delhi airport, Air India had no choice but to change the aircraft to increase passenger capacity. The flight time is about 2 hours and secures you a spot on the 'Queen of Skies'. The Indian Flag carrier has 4 remaining 747's with an average age of 21 years.
My Travel Hacks shared with you!
As a Frequent Flier, I usually book my trips on JustFly (cheapest fares) or CheapOair (great Business Class deals). Check it out!
I put together a whole article with my best Business Travel Hacks and Trips. Including how to get cheap lounge access, affordable airport pick ups or how to find the best seat on your next flight, check it out!
---
Before you go, Read another story.
---