I left Prague in the morning and checked my luggage through all the way to Beijing since I wanted to explore Istanbul during my 13 hours layover I had. It's one of my favorite cities in the world and I was super keen to pay this place a visit again. I was also very curious about Turkish Airlines famous lounge at Ataturk Airport which I was finally able to review as well. Let's start our little trip back to Beijing...
Flight Details:
Flight Turkish Airlines TK20
Istanbul Ataturk to Beijing Capital, June 1st
Boeing 777-300ER TC-JJH
Duration: 08:00 hours.
Seat: 3K (Business Class)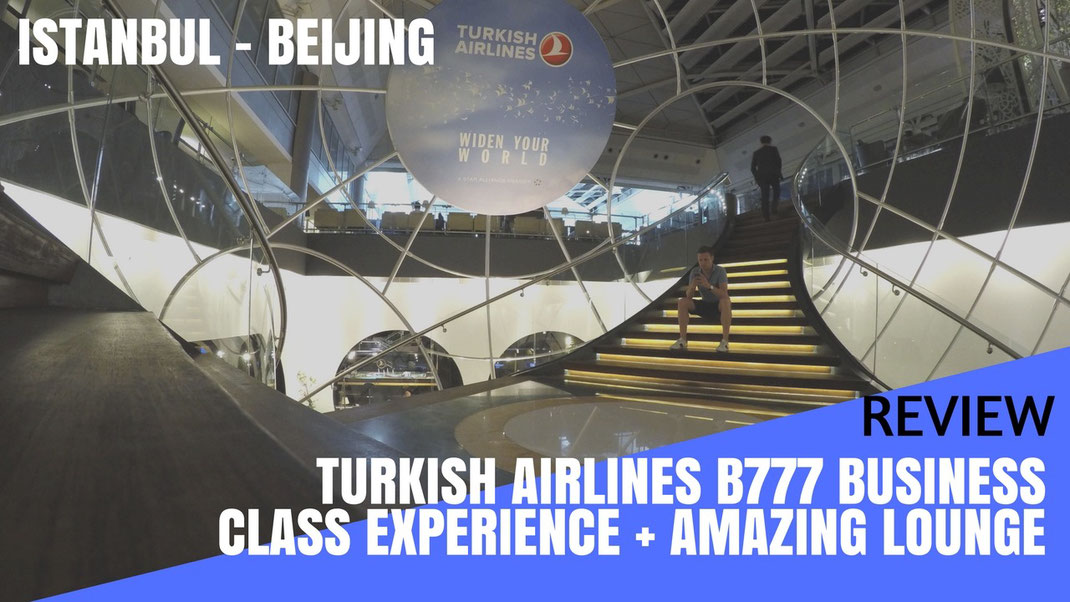 Check out my Turkish Airlines review ->
If you don't want to read the review (I know, too many words) you can just lean back and enjoy my video report which gives you a detailed inside of what it's like to travel on Turkish Airlines Business Class and experience their amazing lounge.
Enjoy and if you liked it please give it a thumbs up and subscribe to my channel for more airline reviews.
The Turkish Airlines Business Class Lounge at Ataturk Airport
There are just a handful of airport lounges which left a big impression on me such as Cathay Pacific's Pier Lounge in Hong Kong or Hainan Airlines new lounge in Beijing. However, Turkish Airlines lounge at Ataturk Airport in Istanbul is simply an amazing adventure. The Turkish carrier has the biggest flight network of any airline in the world and therefore Istanbul is a big hub for transit passengers who appreciate a good lounge.
When it comes to food the lounge offers a lot, Turkish specialities, a Chinese kitchen, Western food and also a fruit bar, all spread over 2 floors. You won't starve, that is for sure. Also the quality of the food is super fresh, it's not even a buffet, it's like real chef's constantly preparing.
Wondering what else you can do at the lounge? Here is a nice list of how to kill your time:
A real cinema with a fancy popcorn machine.
You can play some pool.
You can try a few new books at the library.
Play Golf (Yes a real Golf Simulator, check out the picture below!).
Take a shower or two.
Play the latest Play Station games such as FIFA or Formula 1.
A Carrera racetrack, those with a remote control we used to play when we were young!
A Kids corner, with heaps of toys! 
The lounge also providers lockers to put away your bag. You have a few nice couches to nap, while following news channels from around the globe or live sport events. Of course I don't need to mention that fast Internet and a business centre are also available.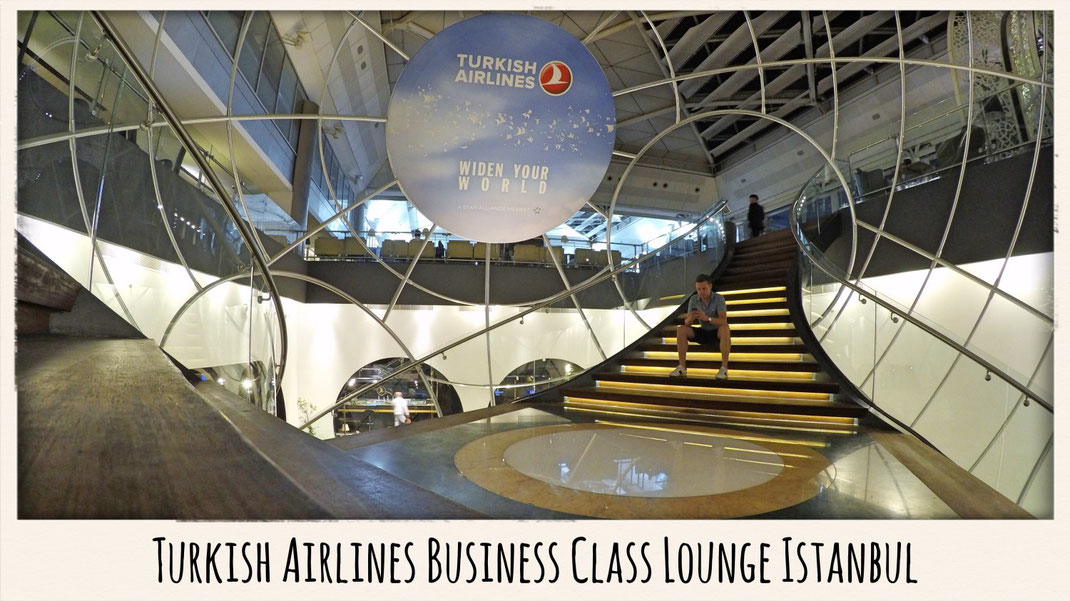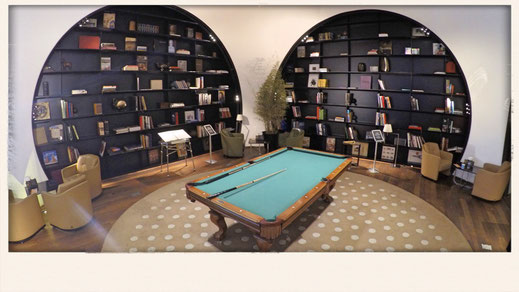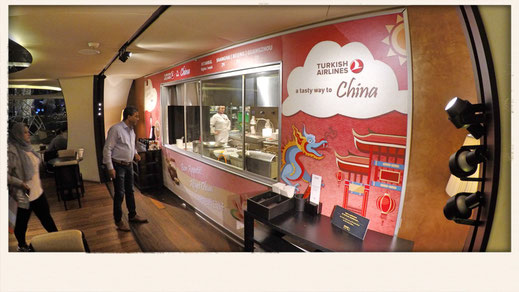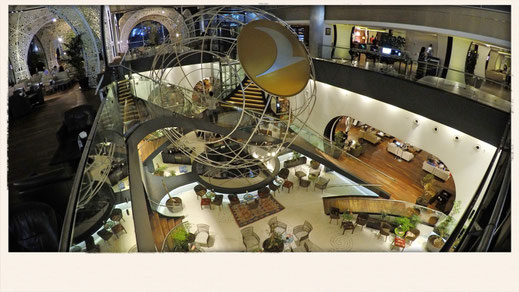 Complimentary City Tours are waiting for you
I have been to Istanbul a few times and I have explored almost every corner of this mind blowing city, however if you happen to have a longer layover at Ataturk Airport, you can make use of Turkish Airlines complimentary city tours. Here are the timings for the tours:
08:30 - 11:00
09:00 - 15:00
09:00 - 18:00
12:00 - 18:00
16:00 - 21:00
For more information visit www.istanbulinhours.com or just sign up at the office in the arrival hall. Their is a office located opposite the Turkish Airlines arrival lounge. It's a wonderful way to make the most of your time.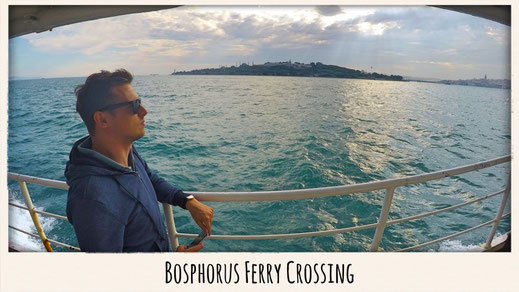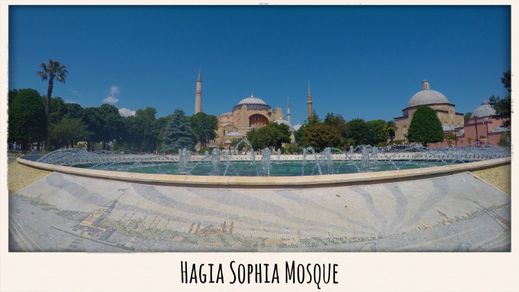 The Turkish Airlines Business Class experience
I went straight for the gate after a few hours at the lounge and arrived just in time for boarding. I was welcomed by the crew and my seat was pointed out to me. Once I settled Turkish Airlines Sky Chef introduced himself and quickly introduced me to the menu. The system is quite nice, you can put your personalised breakfast together on the menu which will be collected once dinner orders are taken.
The cabin kind of reminded me of Qatar Airways Boeing 777 with a forward facing seat. The only difference is the configuration with a 2-3-2 seating. The cabin wasn't too busy and the seat next to me stayed vacant. A USB port as well as a power plug are located underneath your arm rest, together with the remote control for the screen in front of you. The seat controls are located in the console in the middle. Also internet is available in exchange of a fee.
Before take off, the crew offers newspapers, a Bentley Amenity Kit and hands out Denon Headphones, which are noise cancelling and provide quality sound. Hot towels were only offered after take off. That is also when the crew will attach an extra layer to your seat so you can go straight to sleep after the dinner service has finished.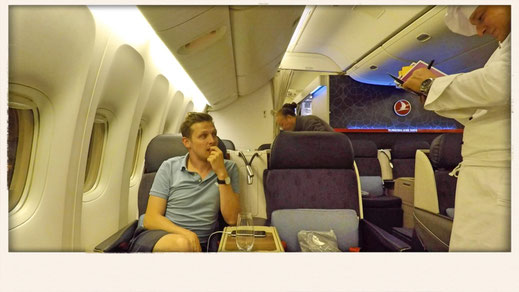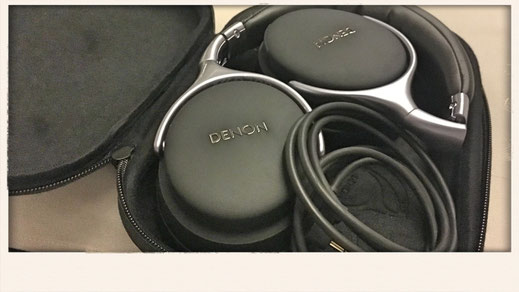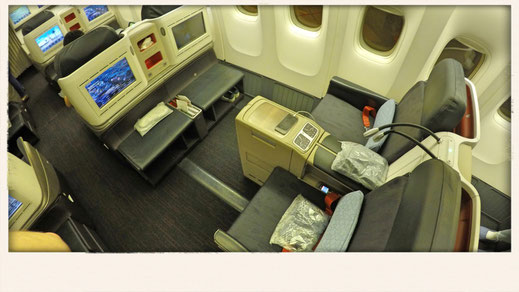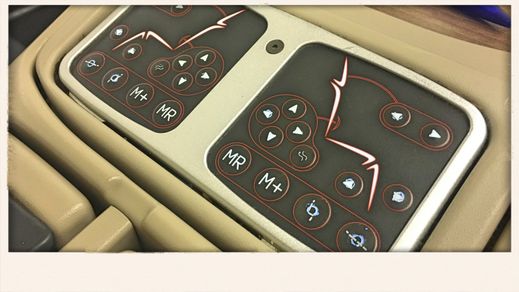 Candle Light Dinner in the Skies
The dinning part was what stood out most for me. It must have been among the best food I have ever had on an airplane. The whole service started off with a Turkish Tea and nuts. Why would I mention that? Because the pistachios were probably the best I ever had. Just wow.
For a starter I was offered Salmon which was fresh and nicely presented followed by chicken breast with rice and puree. I ate quite a lot at the lounge so I decided to skip the dessert. Turkish Airlines offers a wide range of desserts and instead of making you choose the have all the treats nicely presented on a cart which will be rolled through the cabin and you just help yourself.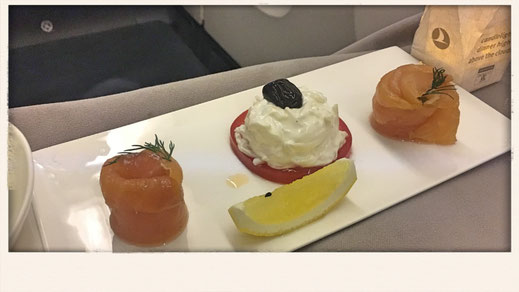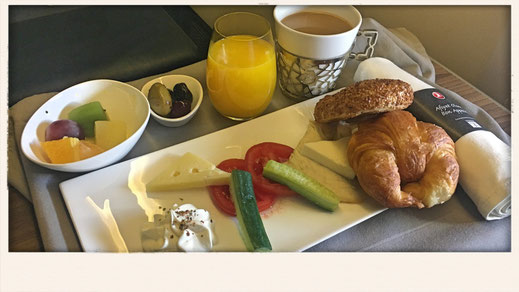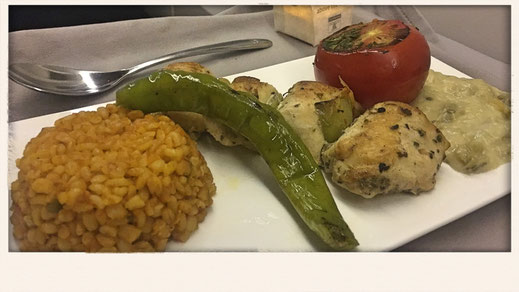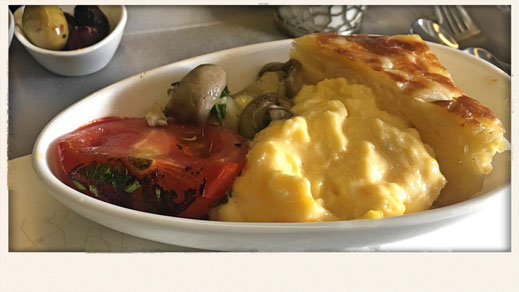 A tasty Breakfast followed by real Turkish Coffee
I had a solid 6 hours sleep, which was great considering that I covered Beijing to Istanbul to Prague, back to Istanbul and then back to Beijing in just 30 hours. Literally 2 hours prior touching down in China's capital I felt ready for my breakfast. It started with a plate of vegetables and cheese, a bowl of fruits as well as a croissant and a sesame roll.
Since they took my breakfast order before I went to sleep they didn't have to bother me much and just started to service me. Afterwards I was served scrambled eggs with mushrooms and a cheese Boregi if i'm not mistaken, which are full of flavors.
Beautiful Coffee and Tea Culture
The thing I love most about the Turkish culture is their passion for tea and coffee. The cabin crew offered me some real Turkish Coffee including some Turkish delights which were beyond delicious.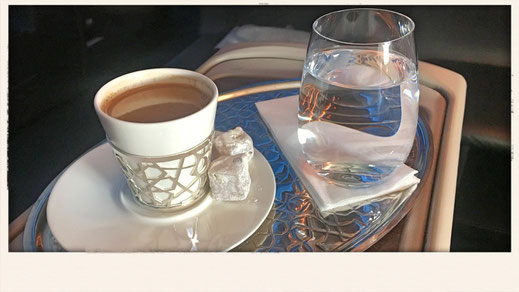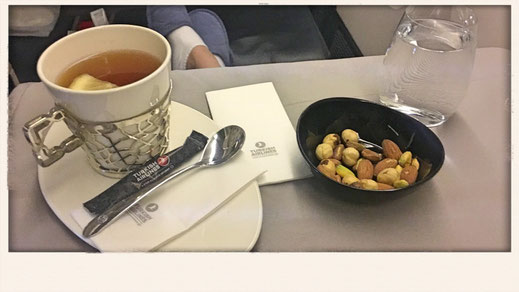 Turkish Airlines Business Class and Lounge Bottomline:
I took my first trip on Turkish Airlines Business Class from Beijing to Istanbul and the second trip simply just confirmed that the airlines sets high standards. The lounge is definitely among the best ones in the world, it might not be the most luxurious but it does provide a range of great entertainment options. The food was a true winner and even Gordon Ramsay would approve. The seat is comfortable and spacious, however a bit outdated when it comes to the 2-3-2 configuration. Would I fly Turkish Airlines again? Yes without a doubt.
My Travel Hacks shared with you!
As a Frequent Flier, I usually book my trips on JustFly (cheapest fares) or CheapOair (great Business Class deals). Check it out!
I put together a whole article with my best Business Travel Hacks and Trips. Including how to get cheap lounge access, affordable airport pick ups or how to find the best seat on your next flight, check it out!
---
Before you go, read another review.
---