When I left my wonderful room at the Shangri-La I was still believing that I would be flying back to Beijing on a Thai's refurbished Boeing 777 but a last minute change of aircraft turned this into a Boeing 747-400 review. It was only my second time flying on a "Jumbo Jet" and also the first time on the upper deck.
However, this is more of a historical review and doesn't necessarily represent Thai's latest Business Class, however the 747 will still be in service for a few more years so here we go...
Flight Details:
Flight Thai Airways TG614
Bangkok Suvarnabhumi to Beijing Capital, August 18th
Boeing 747-400 HS-TGG
Seat: 18A (Business Class)
Flight Time: 5 hours.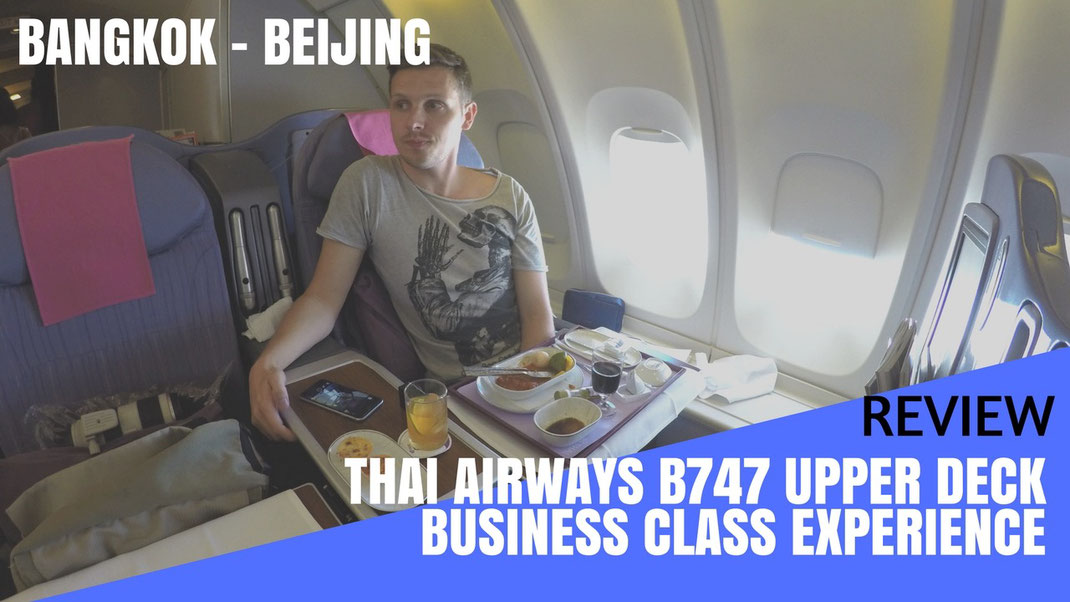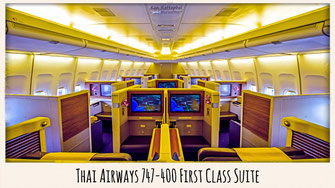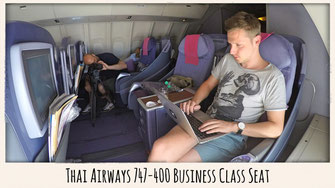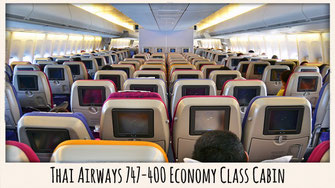 Check out my Thai 747 Video Review ->
If you don't want to read the review (I know, too many words) you can just lean back and enjoy my video report which gives you a detailed inside of what it's like to travel on Thai Airways 747 Business Class and experience their lounge.
Enjoy and if you liked it please give it a thumbs up and subscribe to my channel for more airline reviews.
Dedicated Business Class Check-In and an Alright lounge
If you're starting your trip at Bangkok Suvarnabhumi, enter the airport terminal through the Thai Airways' dedicated Royal Silk and Royal First corridor and check-in area at entrance 1. It's the rear end of the terminal building with seperate security checks and immigration.
Literally I took me 5 minutes from receiving my boarding pass and enjoying a hot coffee at the lounge which is located right behind the immigration desk.
There are several lounges spread around the airport but the biggest is the one I just mentioned. However, the lounge is pretty average keeping in mind that this should be Thai Airways flag ship lounge. The seating is nice and comfortable but the buffet is below standards and reminded me of an Australian Petrol station. Food choices are very limited and the food quality isn't any better. The Thai food however was not too bad.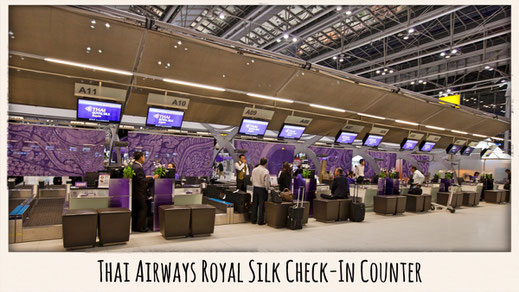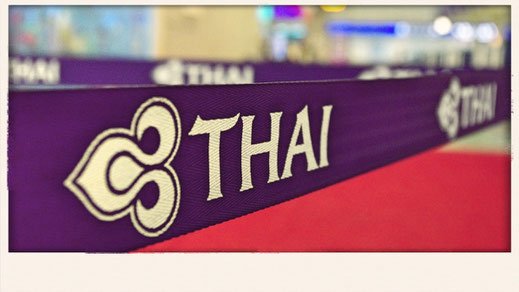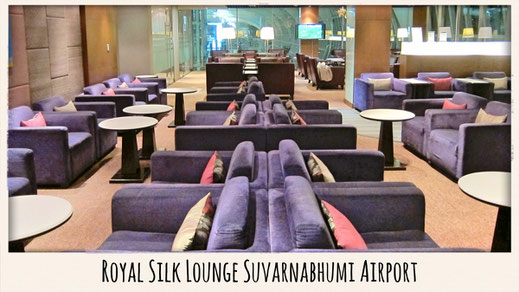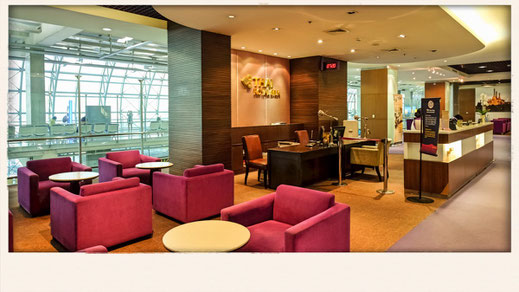 Fast Internet, Free Massage and Shower Cabins
At the entrance I was given a voucher to access the internet. Bangkok Suvarnabhumi does provide 2 hours of free internet access in exchange of your passport number as well. The name of the network is @AirportTrueFreeWife and you can easily connect. I'm not very comfortable sharing my personal info such as a passport number so I made up a 10 digit number and would still connect.
You can also use the computers which are provided at the business centre within the lounge, just follow the signs. The lounge also provides complimentary foot rubs and massages for both, first and business class travellers. If you want to further freshen up, shower rooms are also available. They are clean and lovely.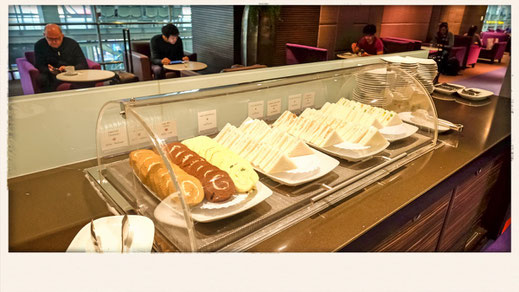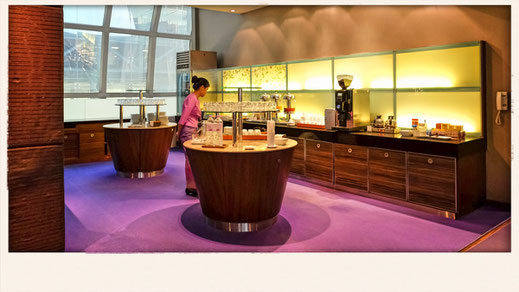 Many more Thai Airways lounges are distributed among the different sections of the airport due to its size. If you want to maximise your lounge time you should ask the Thai Airways stuff to allocate the right lounge for you. To reach certain departures gates from the main lounge can take up to 20 minutes. Make sure you won't miss your flight!
Thai Airways Boeing 747 Business Class Seat
The best seat on Thai Airways 747 is definitely 18A (Check the Seat Map) on the upper deck. It provides maximum privacy, with heaps of storage space. The entire upper cabin is exclusively reserved for Business class travellers in a 2-2 configuration. You can only access through the staircase in the back. The seat comes with a 15-inch screen in front of you. The noise-cancelling headphones are of poor quality and I'd recommend to bring your own.
The seats are identical to what I have been flying on China Eastern A330 Business Class to Shanghai earlier this year. The same 170 degree recline, which means the seat doesn't turn fully flat as well as the rather small screen in front of you. However the choice of movies was rather satisfying.
The seat is reasonable for a day flight but It wouldn't be my preferred choice for a overnight long-haul since I have troubles sleeping on anything that isn't a 100% flat.
Shortly after boarding the crew would already take my food order as well as they handed out amenity kits, which is a nice gesture on a short 4-hour flight.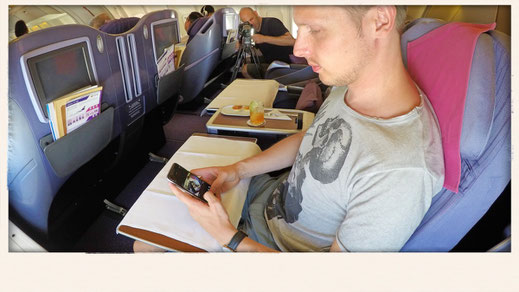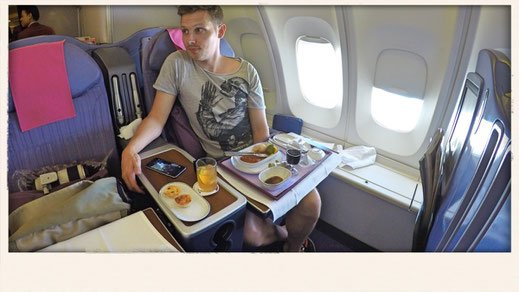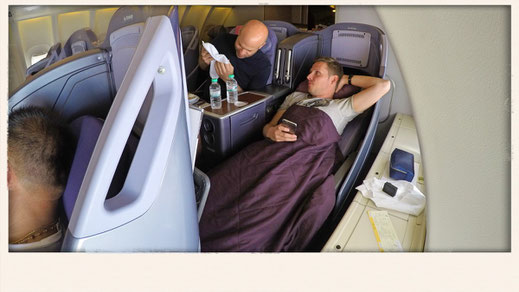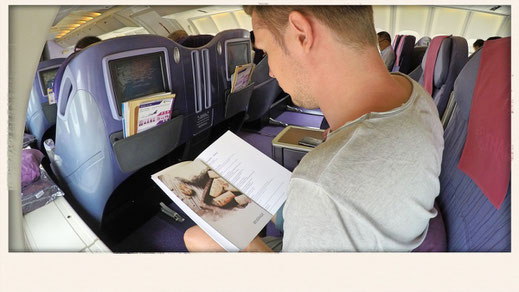 The seat also has a small privacy divider in between and a power outlet under your arm rest. I don't like the location since there is no room for larger power bricks. It also provides 2 seperate USB Power outlets at the end of the middle console.
The storage room, given you scored a window seat is very generous. You have seperate lockers located along the windows, as you probably know it from the Airbus A380' upper deck.
The Thai Airways Dinning Experience
One thing I like about Thai Airways is the food, especially if you go for the local options rather than the Western one. Earlier this year I flew on Thai's 787 from Beijing to Phuket and the breakfast was delicious and very fresh.
The service kicked off with Hot Savoury. A Leek and Ham Quiche was served. It was quite nice. For a main course I could choose between Braised Garoupa with Eggplant Sichuan Style or Prawn with Tomato Tarragon Sauce or Chicken in yellow curry or Braised Pork Neck with Peanut tossed Noodles.
Literally you could choose from 4 different options which is quite unique for a 4-hour flight. I decided to go with the Prawns, which were fresh and full of flavor. I had a Pinot Noir Pierre Gruber Burgundy to go with it.
For the dessert, a fruit platter was served in combination with steamed flour with coconut and caramel filling which I found too sweet.
The service throughout the flight was efficient, friendly and spot on. The crew would check on me a few times during my flight in a decent manner without being annoying.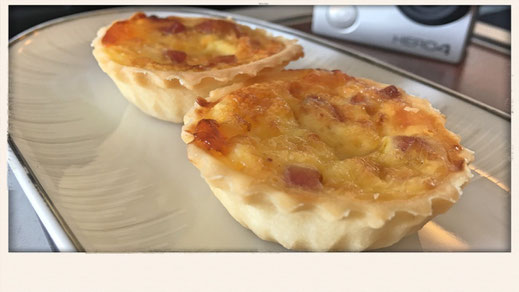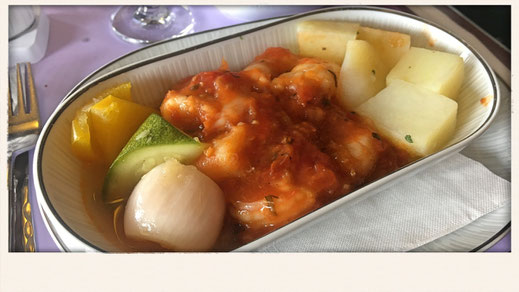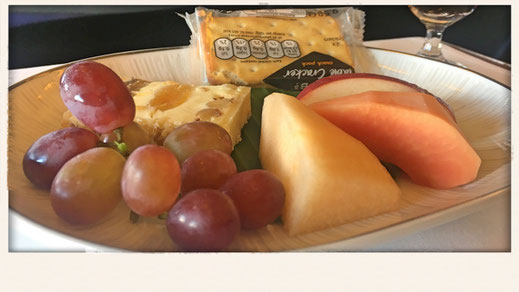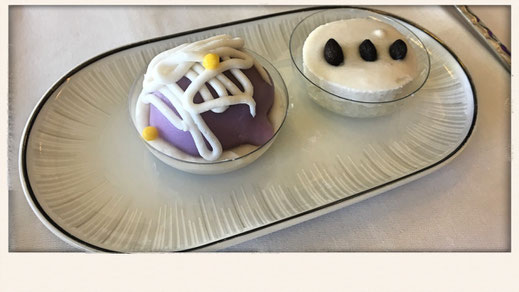 Thai Airways 747-400 Business Class Bottomline:
The 747-400 isn't the youngest airplane anymore and you can certainly experience this when it comes to the hard product. However Thai Airways "Jumbo Jet" isn't a bad choice for any day light flights.
I wouldn't fly Thailand's national carriers 747 on an overnight fly since most airlines offer fully-flat beds in business class on those routes. Also the lounge at Bangkok Suvarnabhumi was rather disappointing. However the the service and especially the food were spot on.
My Travel Hacks shared with you!
As a Frequent Flier, I usually book my trips on JustFly (cheapest fares) or CheapOair (great Business Class deals). Check it out!
I put together a whole article with my best Business Travel Hacks and Trips. Including how to get cheap lounge access, affordable airport pick ups or how to find the best seat on your next flight, check it out!
---
Before you go, read another review.
---