The Airbus A330 is the backbone of Hong Kong Airlines fleet and serves most destinations to Asia within the network including Cairns. Flights to Vancouver, Los Angeles, San Francisco and New York are executed by the A350, the latest asset of HK Airlines. I tried a flew airlines between Beijing and Hong Kong including Cathay Dragon. Let's see how those two airlines compare to each other. 
Flight Details:
Flight Hong Kong Airlines HX337
Beijing to Hong Kong, December 17th
Airbus 330-300 B-LNN
Seat: 16K (Business Class)
Flight Time: 3:00 hours.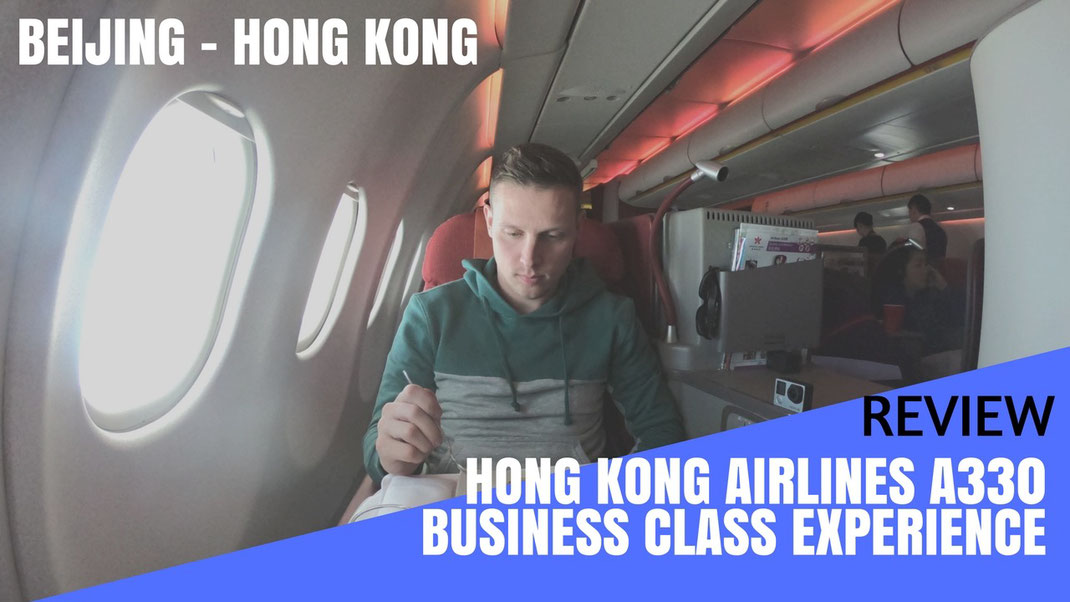 Hong Kong Airlines A330 Video Review ->
If you don't want to read the review (I know, too many words) you can just lean back and enjoy my video report which gives you a detailed inside of what it's like to travel on Hong Kong Airlines A330 Business Class review.
Enjoy and if you liked it please give it a thumbs up and subscribe to my channel for more airline reviews.
Easy Check-In at Terminal 2 and Access to HNA Club
HK Airlines operates from Terminal 2 at Beijing Capital Airport. The check-in was quick and easy. As a Business Class passenger you get access to Hainan Airlines brand new HNA Club which is probably one of the best international lounges at any airport in China. I have covered the lounge extensively a few weeks ago. Read the full HNA Club Review here.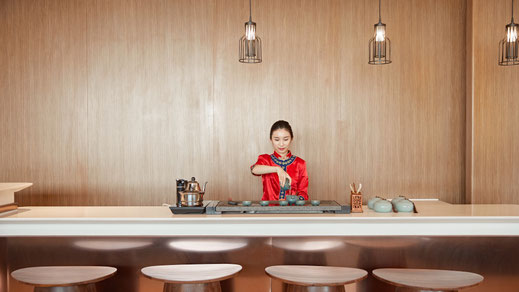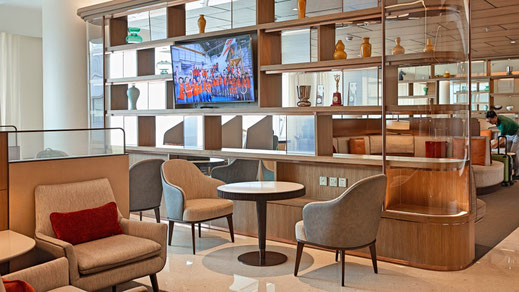 Hong Kong Airlines A330 Business Class Seat
Hong Kong Airlines Airbus A330 Business Class seat is very identical to Hainan Airlines product. The seat features a personal entertainment screen as well as a power socket. Storage place is fairly limited and also the foldable table isn't the biggest, however I find the seat quite comfortable. It can turn into a complete flat-bed. On top you get a nice fluffy blanket, slippers and a pillow.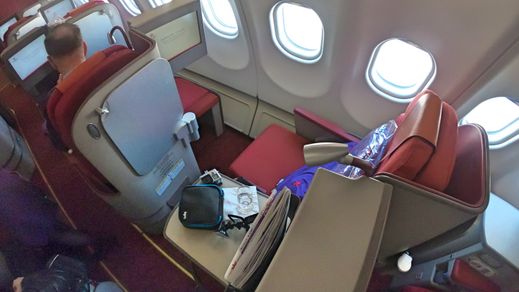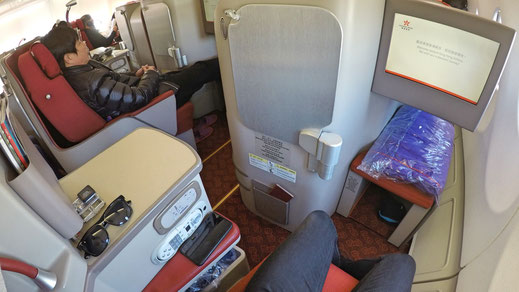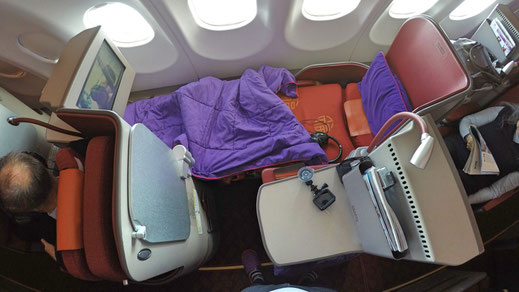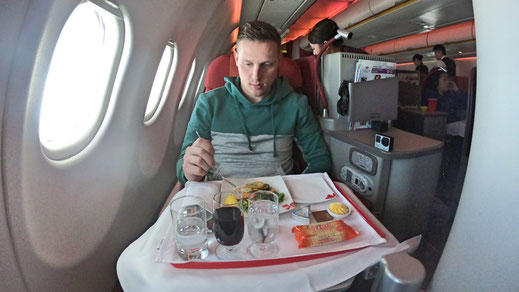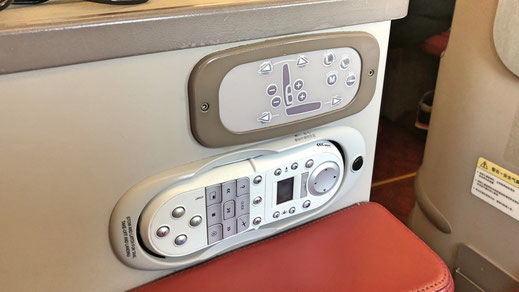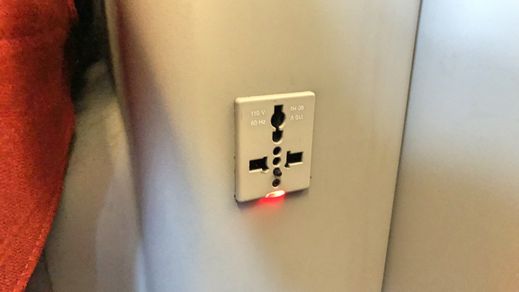 Hong Kong Airlines A330 Business Class Amenities
On my flight from Beijing to Hong Kong I didn't receive an amenity kit. What the airline did provide was a blanket and a pillow as well as noise-cancelling headphones. A pre-departure drink was given too. Menu's are distributed before take off.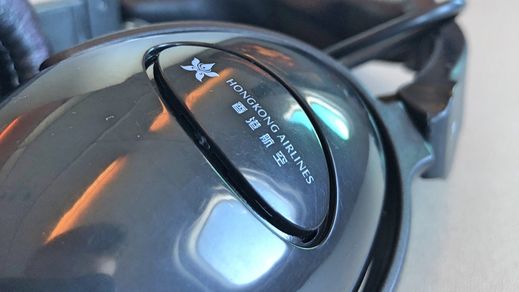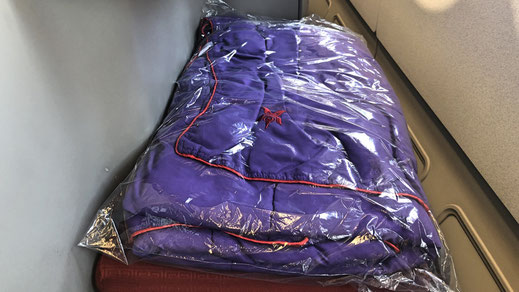 Hong Kong Airlines A330 Business Class Dining
The dining experience on Hong Kong Airlines wasn't anything outstanding. Shortly after take off the crew would take my order. However that only applied to the main course, where I decided to give the chicken a try. It was served with a side of potato wedges and a creamy sauce on top. The food was alright, nothing extraordinary though.
As a starter I was served a tiny prawn with some eggplant with some chutney as foundation. I didn't really taste like anything. It did look alright though. As a dessert I went for the chocolate muse which was also ok. I must say that it was rather filling than satisfying. Anyways I have had way worse meals, especially on my recent flight with LOT to Warsaw.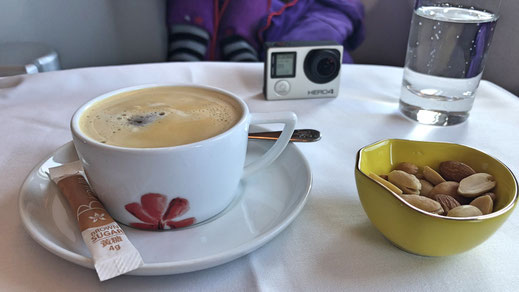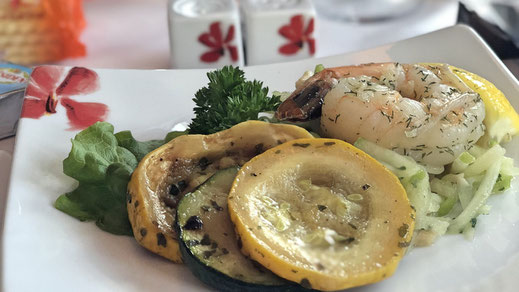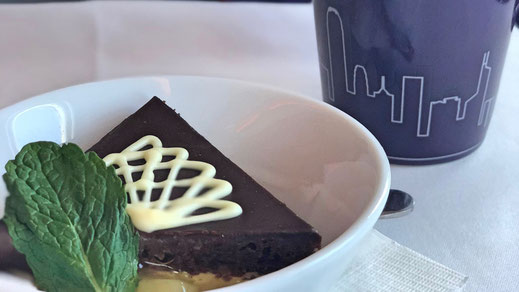 Hong Kong Airlines A330 Entertaiment
It is interesting that the entertainment system of the A330 varies from that on the A350. However both systems lack a bit of choice, especially when it comes to Western movies. I did watch Dunkirk for a bit but the sound quality wasn't that good due to the poor headphones provided. To sum it up, it's a very basic entertainment system with no frills.
If you ain't a frequent flier with the Hong Kong based airline, it's gets you comfortably throughout the flight, so don't worry about bringing your own movies onboard.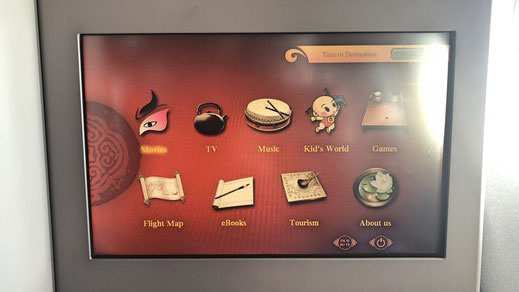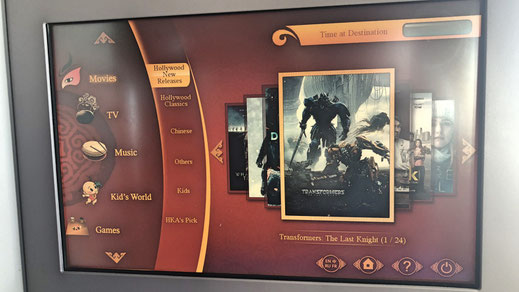 Hong Kong Airlines A330 Bottomline:
Considering that it was only a regional flight, I was quite satisfied. The Cabin Crew was extremely nice and helpful with a great attitude. Also the seat was more than average, even if you happened to take HK Airlines 330 on a long haul flight. The food wasn't anything special, however the portions are generous and the service was fairly quick. The entertainment system is a bit limited and the choice of movies rather poor. I overall enjoyed my flight with HK Airlines A330.
My Travel Hacks shared with you!
As a Frequent Flier, I usually book my trips on JustFly (cheapest fares) or CheapOair (great Business Class deals). Check it out!
I put together a whole article with my best Business Travel Hacks and Trips. Including how to get cheap lounge access, affordable airport pick ups or how to find the best seat on your next flight, check it out!
---
Before you go, read another review.
---