I paid $600 for the one-way flight from Milan to Jakarta on Saudia Airlines, the first sector on their A320 and the second leg on Saudia's 777 from Jeddah to Jakarta. In comparison to other Boeing 777's around the world, this one is probably my least favorite. The seat, food and service are below average as well as the cleanliness of the cabin but read on for the full review... 
Flight Details:
Flight Saudia Airlines SV816
Jeddah (JED) to Jakarta (CGK), March 30th
Boeing 777-300ER HZ-AK15
Duration: 09:00 hours.
Seat: 5A (Business Class)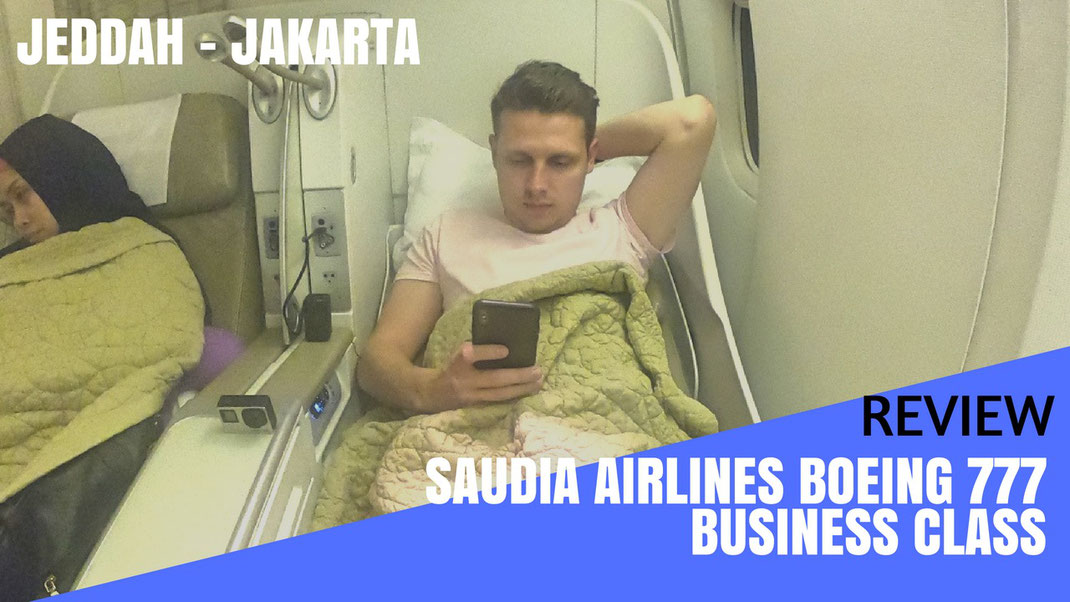 Watch my Saudia Airlines Video Review ->
If you don't want to read the review (I know, too many words) you can just lean back and enjoy my video report which gives you a detailed inside of what it's like to travel on Saudia Airlines Business Class.
Enjoy and if you liked it please give it a thumbs up and subscribe to my channel for more airline reviews.
The Saudia Airlines Boeing 777 Business Class Seat
The airport in Jeddah only has remote gates and Business and Economy Class passenger share the same bus to the plane. The lounge was quite crowded and transiting was a nightmare. The new airport is supposed to open by the end of 2018, that will improve the situation a lot. The 777 used on the Jakarta sector is one of the older ones. The seat is an angled flat bed, similar to Air Asia X Premium Flat Bed on the A330.
The seat features a personal entertainment screen, both USB and a power socket. A total of 30 seats in a 2-2-2 configuration are located in the front and 383 seats in Economy Class. The Boeing doesn't offer a first class, unlike the other ones in Saudia's fleet.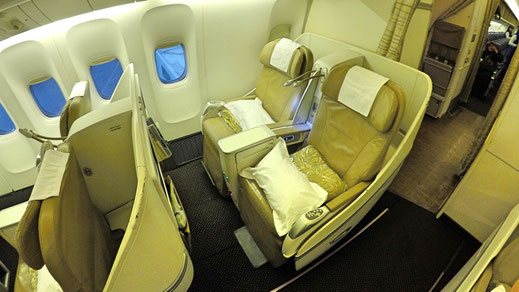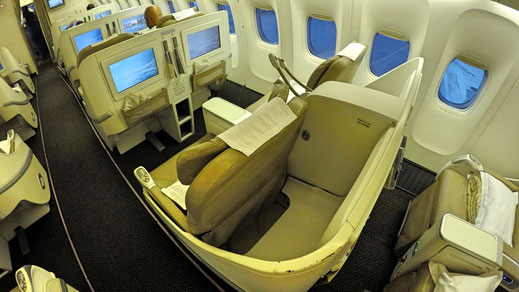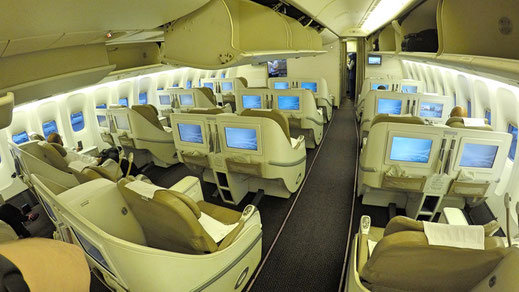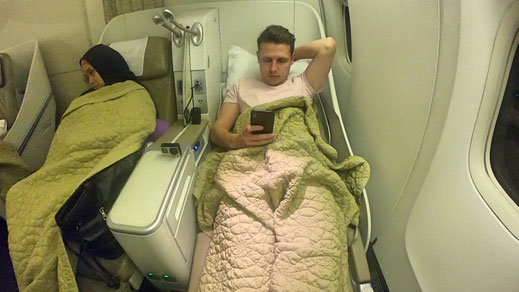 Poor Seat and Alright Entertainment
The crew was doing their job but didn't go the extra mile really. Also I noticed the cabin manager constantly engaging in small talks with other Arabian customers on board. Literally all night long. He didn't work at all. He was just standing around the entire flight and wouldn't make way for the rest of the crew at any time. They also didn't seem to be too eager to work today. Not much of an issue since I had low expectations anyways.
The seat wasn't really comfortable and one of those old recliner ones that doesn't go all the way flat. Very similar to Air Asia X Premium Flat bed. The blanket was really thin and neither comfortable, the same applies to the mini pillow I was given. The amenity kit was designed by Porsche Germany and it even consisted of an USB stick. It had a nice touch to it.
The entertainment was good, however most of the Western movies are heavily edited, and no female skin was shown and all kissing or adult scenes were completely removed.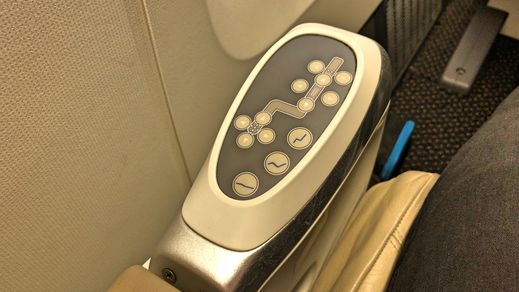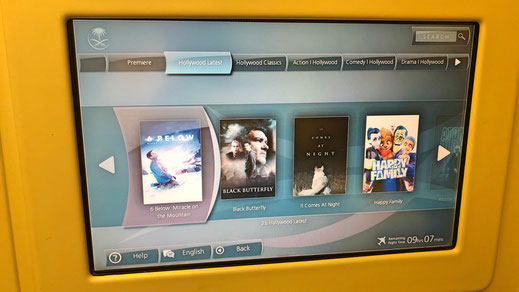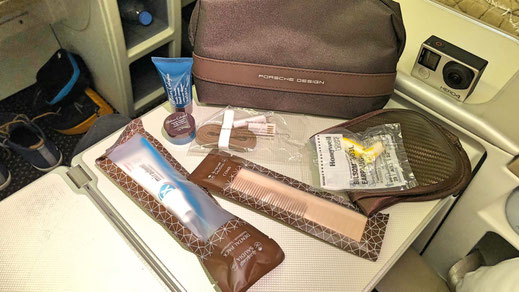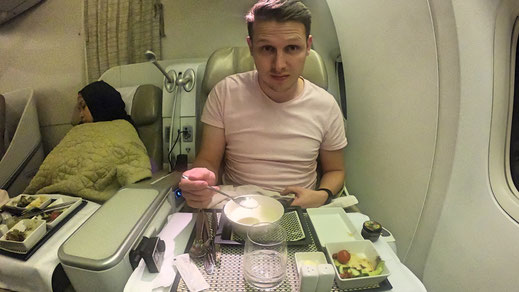 Average food and Average Service
The catering was done in Jeddah and was no comparison to the food that was served from Milan to Jeddah, which by the way was very delicious. The Cream of Seafood starter was below average and almost tasted off. The Arabic Mezze wasn't any better. They also had a Western Appetizer on the menu but apparently they ran out of it.
Also keep in mind that Saudia is a dry airline which means that they don't serve alcohol on any of their flights. As a main course I could pick between Lamb Chops, Stuffed Chicken Breast or Fish. I tried the fish and it was ok. Nothing special. I skipped the dessert because I was tired and didn't feel like waiting another half an hour since the service was super slow.
The next morning breakfast was served. An omelette with a single mushroom and potatoes.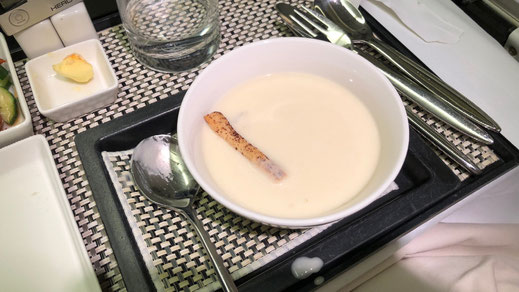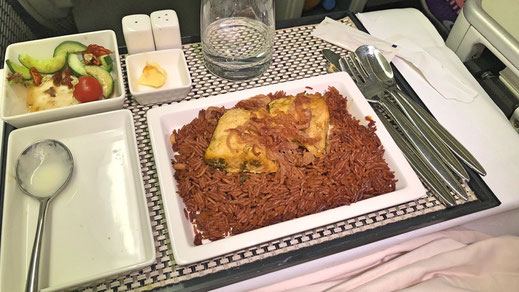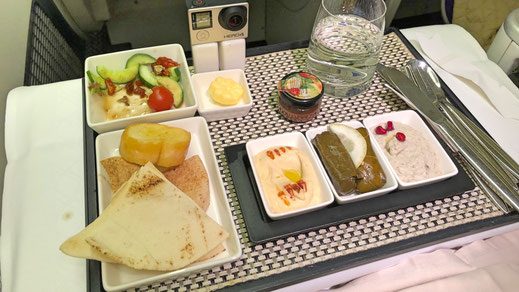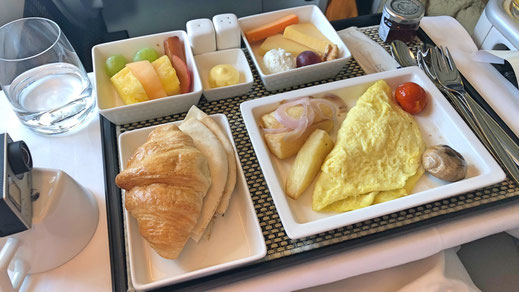 Saudia Airlines Boeing 777 Bottomline:
The flight was pretty average and the cabin product outdated. Jeddah isn't a nice airport too transit, extremely busy, only remote gates and a crowded lounge. The crew was super slow and distant. Also the food wasn't very satisfying. I found it to be very dry. The seat was probably the worst I have experienced on any Boeing 777 of any airline around the world. However, I'd probably fly them again for that price but never for the full fare.
My Travel Hacks shared with you!
As a Frequent Flier, I usually book my trips on JustFly (cheapest fares) or CheapOair (great Business Class deals). Check it out!
I put together a whole article with my best Business Travel Hacks and Trips. Including how to get cheap lounge access, affordable airport pick ups or how to find the best seat on your next flight, check it out!
---
Before you go, read another review.
---