I took a lot of trips between Malaysia and Australia in Economy Class back in the days on AirAsiaX and I always had a nice experience. This time I was keen to try out their Business Class or Premium Flat Bed as the carrier advertises it's upper product. I booked a one-way flight from Kuala Lumpur to Delhi for just $200 and it wasn't even a special offer. Let's put the best Low Cost Carrier to the test...
Flight Details:
Flight AirAsiaX D7182
Kuala Lumpur KLIA2 (KUL) to New Delhi Indira Gandhi (DEL), January 21st
Airbus A330-300 9M-XXS
Duration: 05:10 hours.
Seat: 2K (Business Class)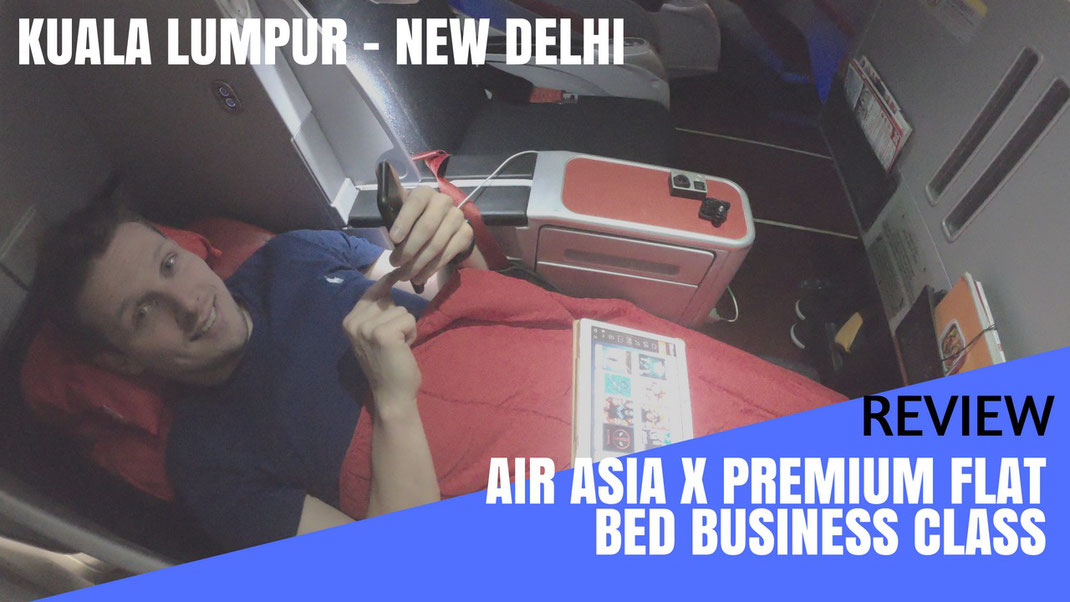 Watch my AirAsiaX Video Review ->
If you don't want to read the review (I know, too many words) you can just lean back and enjoy my video report which gives you a detailed inside of what it's like to travel on AirAsiaX Premium Flat Bed.
Enjoy and if you liked it please give it a thumbs up and subscribe to my channel for more airline reviews.
AirAsiaX Business Class Seat
Air Asia features 12 angle-flat seats in a 2-2-2 configuration and 365 standard seats in Economy Class. The seat doesn't offer a personal entertainment screen, however you'll be given a Huawei Tablet with many entertainment options after take off. You'll as well receive a pillow and a blanket. There are no pre-departure drinks. The seat also comes with an USB slot and a power socket. Each seat also has a reading light.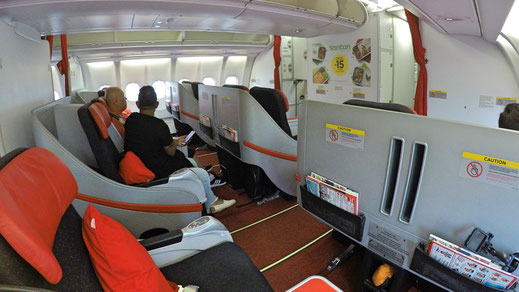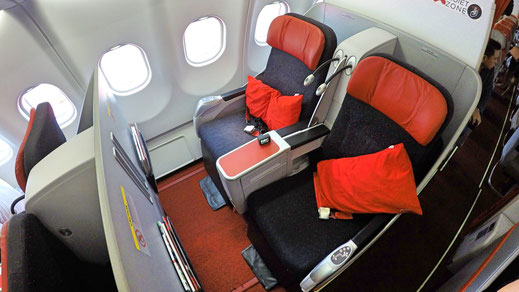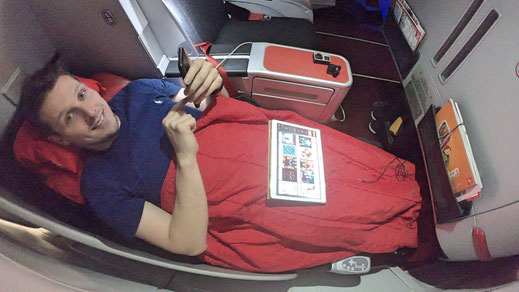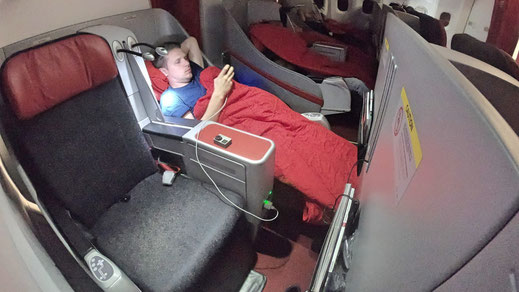 Angle-flat seat and Pre-ordered food
The seat is an angled-flat seat. Which means that the seat isn't turning into a complete flat bed. A total of 12 seats are available on each inside their fleet A330. When you book your flight online you have to pre-book your food. You can choose among Asian and Western options. The food portions are the same as in Economy. Air Asia offers a dine-on-demand service though in their Premium Cabin, which means you can eat whenever you like.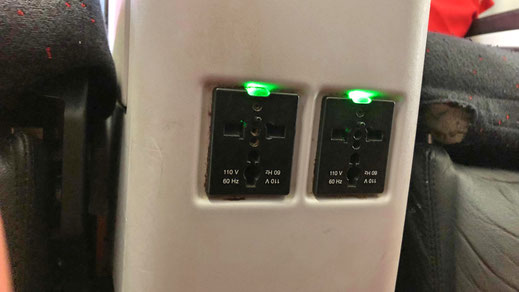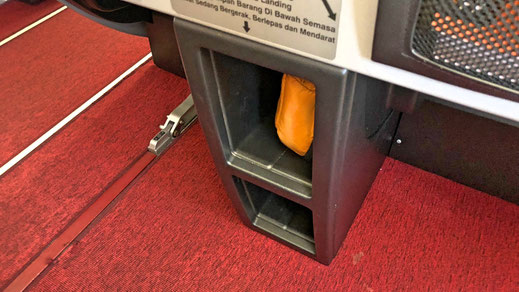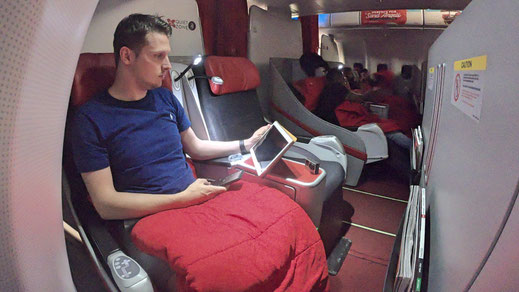 Huawei Tablet as Personal Entertainment
As personal entertainment a Huawei Tablet will be provided right after take off. It's fairly easy to operate and features a handful of movies, sitcoms and games. As mentioned above, one meal is included. But if you wish you can purchase more food and drinks. Both, cash and cards are accepted. The onboard magazines features a menu as well as a guide to the entertainment.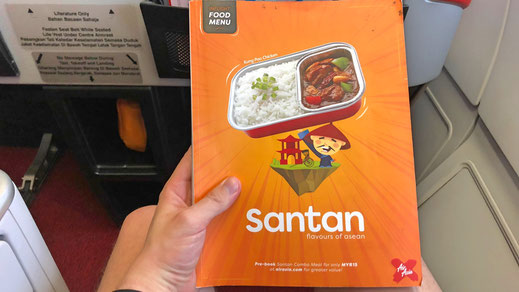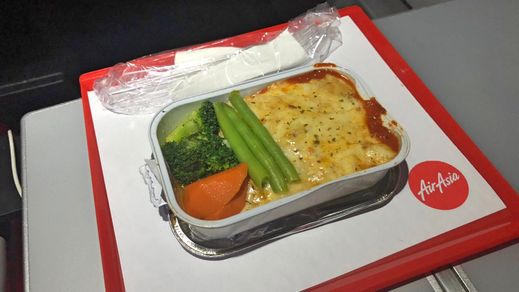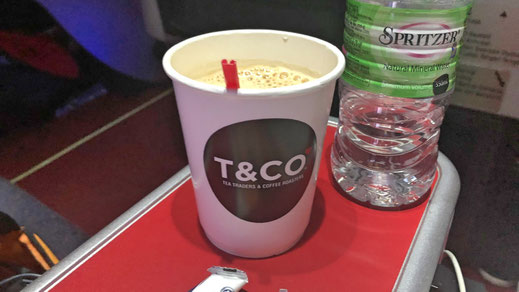 Nice Cabin Crew and alright Lounge
I find Air Asia crew to be very kind and hardworking. This has always been the case when I flew on Air Asia X. If you depart from KLIA2 the airline will grant you access to the Premium Red Lounge. It isn't anything fancy but the lounge provides the basics, such as a little buffet, free WiFi, coffee machines and comfortable seating. The lounge operates 24 hours. However, Kuala Lumpur's new low cost carrier airport offers hundreds of restaurants and shops.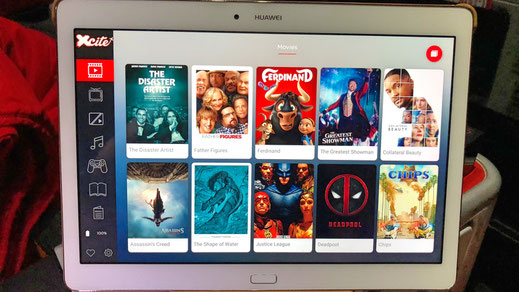 AirAsiaX Premium Flatbed Bottomline:
I'm a fan of AirAsiaX and considering the price, you'll get a lot of comfort. The lounge was alright, the food was good and the seat was comfortable. Of course it doesn't go fully flat but it is a great product for a low cost carrier. The fare also includes priority check-in. A 20kg baggage allowance and priority boarding. Overall I was more than satisfied with what I got for my money.
My Travel Hacks shared with you!
As a Frequent Flier, I usually book my trips on JustFly (cheapest fares) or CheapOair (great Business Class deals). Check it out!
I put together a whole article with my best Business Travel Hacks and Trips. Including how to get cheap lounge access, affordable airport pick ups or how to find the best seat on your next flight, check it out!
---
Before you go, read another review.
---