One of my worst flights in the recent years was definitely on Jet Airways in their Business Class from Delhi to Mumbai. The airplane was in a terrible state, the crew was super rude and lazy and even the seat was more or less dysfunctional. It was very sad to see how badly maintained their airplanes are and how little the airline cares about their premium customers. This is a comprehensive review of an airline you should avoid at all costs... 
Flight Details:
Flight Jet Airways 9W362
Delhi Indira Ghandi to Mumbai Chhatrapati Shivaji, April 4th
Airbus A333-200 VT-JWW
Duration: 01:30 hours.
Seat: 6K (Business Class)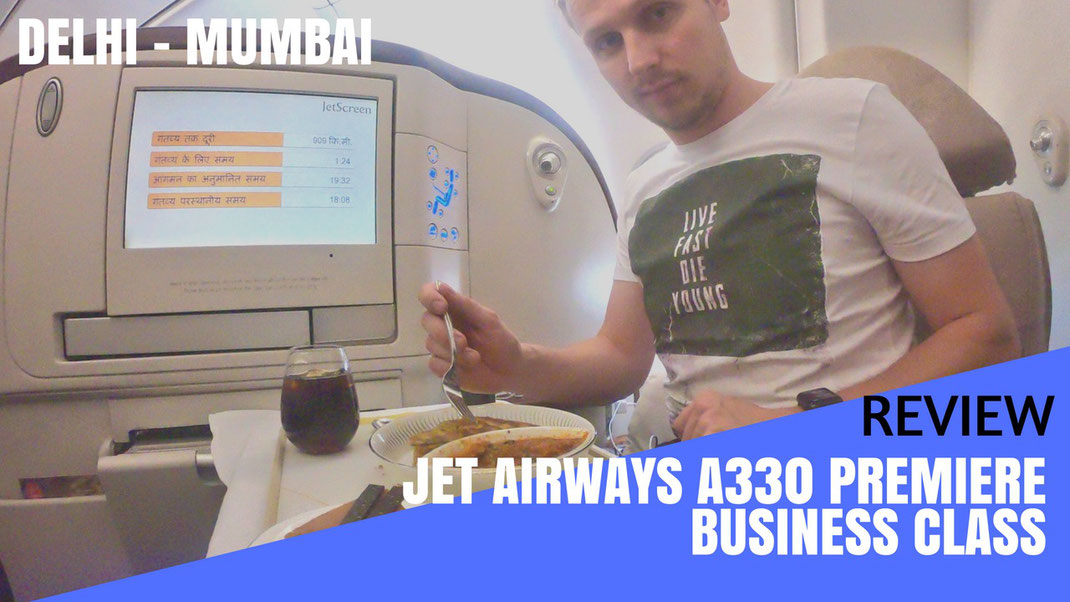 Check out my Jet Airways Video Review ->
If you don't want to read the review (I know, too many words) you can just lean back and enjoy my video report which gives you a detailed inside of what it's like to travel on Jet Airways Business Class.
Enjoy and if you liked it please give it a thumbs up and subscribe to my channel for more airline reviews.
The Jet Airways Business Class Seat
Their Business Class or also known as Premiere, features 18 seats in a weirdly staggered 1-1-1 configuration. The overall appearance of the cabin is rather unwelcoming and so was the crew at the door and during the entire flight. The USB slot as well as the power socket were dysfunctional and everything was extremely filthy. The seat can also go completely flat. Inflight entertainment is provided, however it wasn't working either. I was told they IFE doesn't work on domestic flights.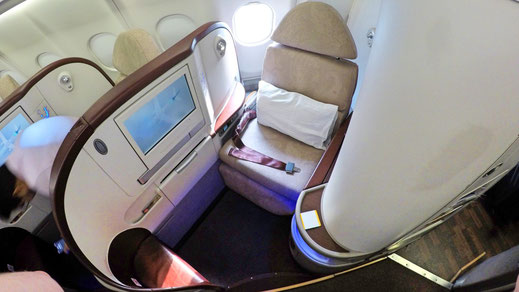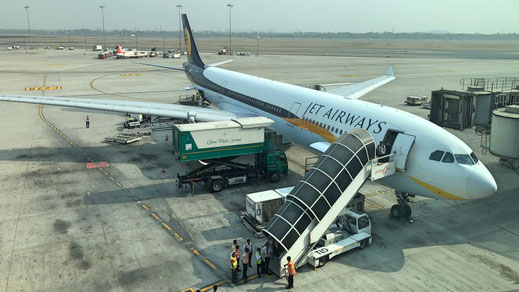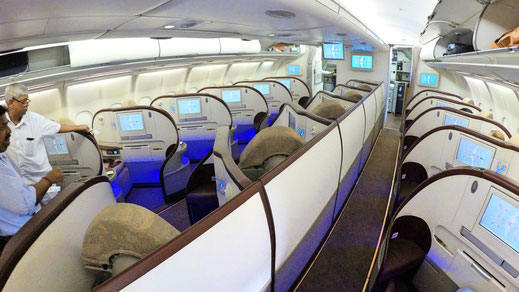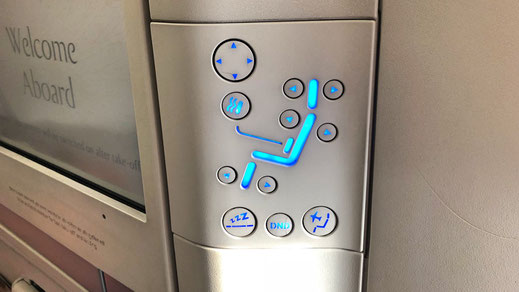 The seat was extremely worn out and smelled really bad. It just matched the overall impression of the whole cabin and at any time, I felt comfortable. The crew was even worse. They were basically hiding most of the flight and had a terrible attitude. I cannot stress this enough but I guess this flight was almost as bad as my flight earlier this year with LOT Polish Airlines to Warsaw.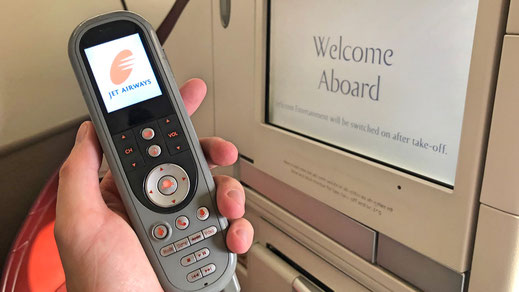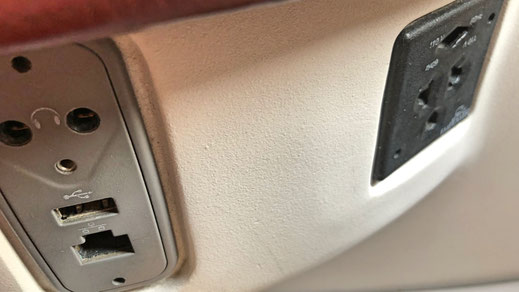 The only decent thing was the food but...
The food was actually pretty nice. I was served a Tawa Chicken dish and I can only say good things about it. I have then though discovered that the galley of the airplane was extremely filthy and I'm worried that I might get food poisoned. The galley is where the food is being prepared and reheated to be then served to passengers. It's an extreme hazard to everyone eating on the plane to not keep that area sterile and clean. I guess you should keep that in mind when booking a flight on Jet Airways.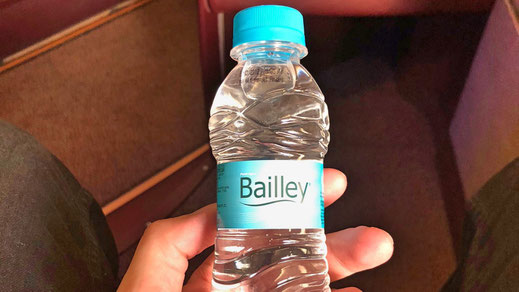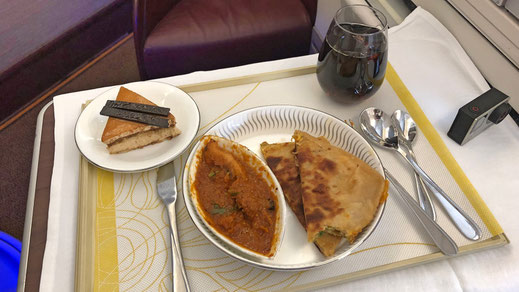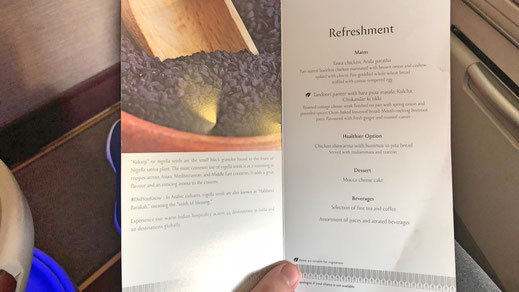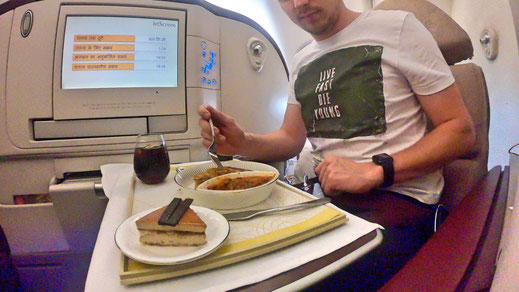 Extremely filthy and dirty cabin
Most of the interior was broken or dysfunctional and on top of that super dirty. Everywhere around the seat, the toilets and also the USB and Power slot. You don't feel comfortable travelling under such conditions. It seems like Jet Airways isn't really looking after their airplanes which is a real shame!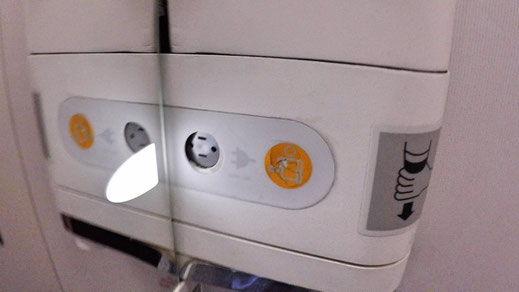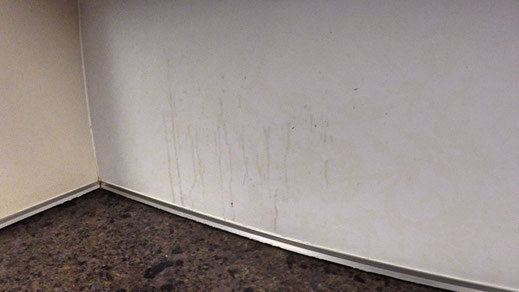 Jet Airways Business Class Bottomline:
It is probably one of the worst products out there which I have ever experienced. The crew was extremely unenthusiastic, bored and couldn't be bothered to work. The seat was worn out and literally everything was broken. On top of that, the airplane was in a very awful state. I don't think maintenance is a priority to Jet Airways at all. I wouldn't fly them again to be honest and I wouldn't recommend you to do the same.
My Travel Hacks shared with you!
As a Frequent Flier, I usually book my trips on JustFly (cheapest fares) or CheapOair (great Business Class deals). Check it out!
I put together a whole article with my best Business Travel Hacks and Trips. Including how to get cheap lounge access, affordable airport pick ups or how to find the best seat on your next flight, check it out!
---
Before you go, read another review.
---