After my flight on Air Astanas 767 from Frankfurt to Astana I continued my journey on the 757, which is also operating on international flights to London, Paris or Frankfurt during the winter, so I was expecting a bit of a premium 757. Lets see how it turned out to be...
Flight Details:
Flight Air Astana KC996
Astana Airport (TSE) to Almaty Airport (ALA), May 21st
Boeing 757-200 P4-GAS
Duration: 01:10 hours.
Seat: 4K (Business Class)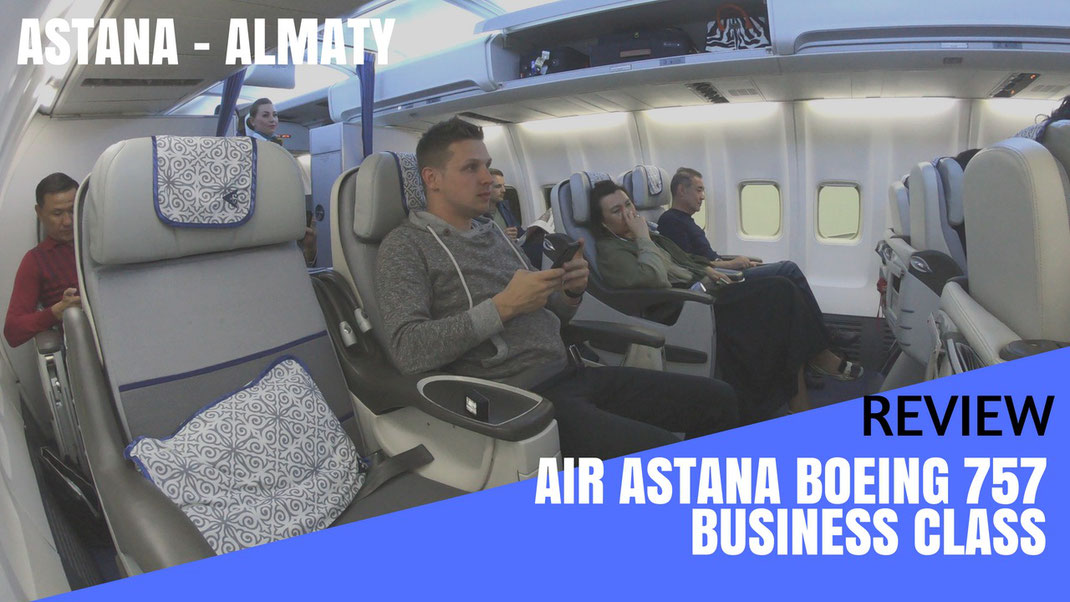 My Air Astana 757 Video Review ->
If you don't want to read the review (I know, too many words) you can just lean back and enjoy my video report which gives you a detailed inside of what it's like to travel on Air Astana 757 Business Class.
Enjoy and if you liked it please give it a thumbs up and subscribe to my channel for more airline reviews.
The Air Astana 757 Business Class Seat
Air Astanas Boeing 757-200 features 16 Business Class seats in a 2-2 configuration. The seats can turn into an angled flat-bed. Some of the 757s have a personal entertainment screen, otherwise you are offered a tablet. I find the seat to be ok, however they aren't as good as the one on their 767. For a short trip, those seats are ok but I can imagine that you'll feel the difference on a long-haul.
However, the airline is introducing the new A321LR NEO with fully flat-beds by the end of the year which are going to replace the older 757s.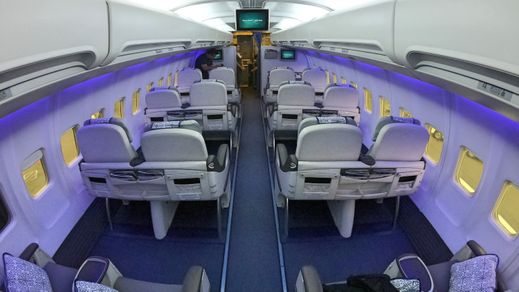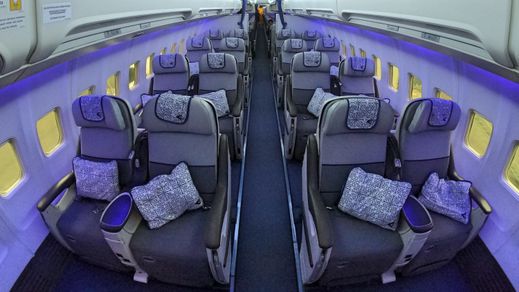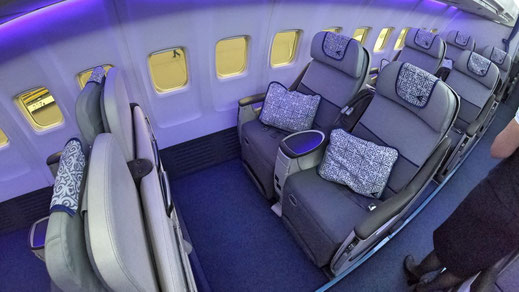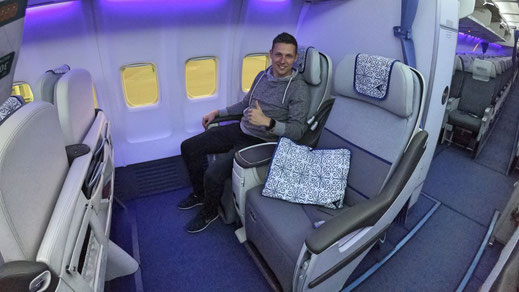 Air Astana 757 Economy Class
In Economy Class the 757 offers 150 seats in a 3-3 configuration with personal entertainment. Some of the older 757s in Air Astanas fleet only provide an overhead screen. But as mentioned above, the new 321LR NEO is about to join the fleet and will offer additional comfort.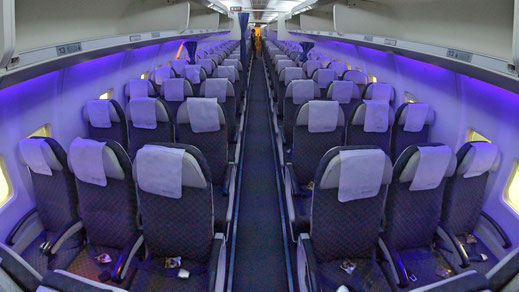 Air Astana Dinning Options
The flight time was only around 80 minutes but still the full service is happening. I was offered steak or chicken. Both dishes were really nice. Considering that the cabin was full, the service was still very personal and not hectic at all on such a small sector. I wish you could get the same standards on Business Class flights within Europe.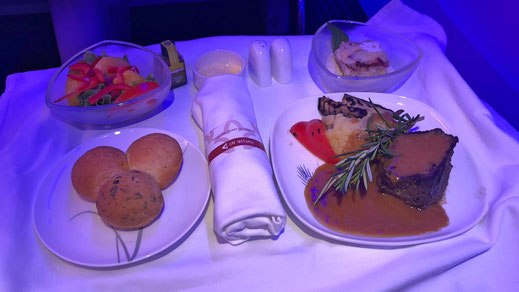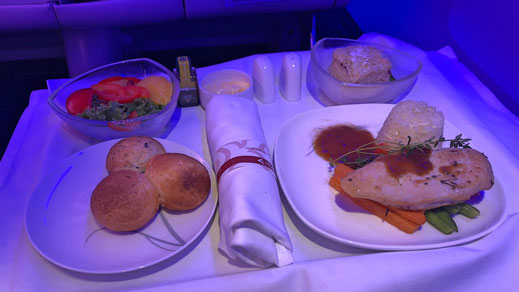 Air Astana 757 Business Class Bottomline:
Air Astanas 757 is a great airplane with an alright seat, however I would prefer their 767 on any long-haul flight. I loved the catering and the cabin crew. The seat is ok, the recline isn't the best, but perfect for a short domestic or regional flight. Overall, the flight was great and I am a big fan of the Kazakhstan based airline. 
My Travel Hacks shared with you!
As a Frequent Flier, I usually book my trips on JustFly (cheapest fares) or CheapOair (great Business Class deals). Check it out!
I put together a whole article with my best Business Travel Hacks and Trips. Including how to get cheap lounge access, affordable airport pick ups or how to find the best seat on your next flight, check it out!
---
Before you go, read another review.
---