I am a big fan of the Airbus A350 and I was really eager to try Air Mauritius new flagship which is only operating between Paris CDG and Mauritius as well as to Johannesburg. I first thought the airline can be compared with Thomas Cook, Condor or Euro Wings but I was surprised how superior their product was and Air Mauritius is so much more than just a holiday airline...
Flight Details:
Flight Air Mauritius MK45
Paris (CDG) to Mauritius (MRU), May 28th
Airbus A350-900 3B-NBP
Duration: 11:10 hours.
Seat: 2J (Business Class)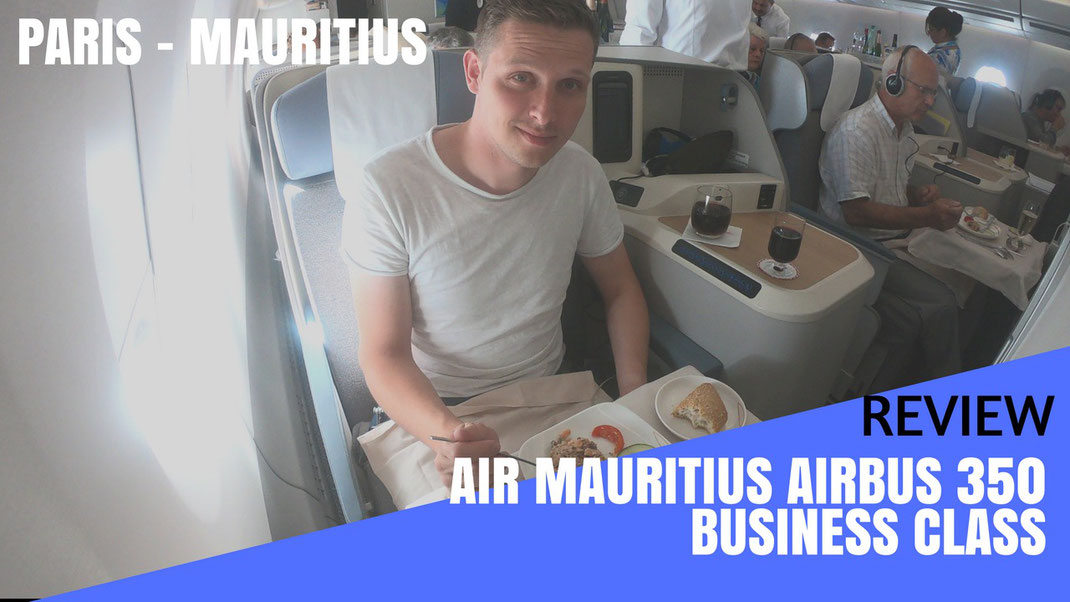 Air Mauritius A350 Video Review ->
If you don't want to read the review (I know, too many words) you can just lean back and enjoy my video report which gives you a detailed inside of what it's like to travel on Air Mauritius A350 Business Class.
Enjoy and if you liked it please give it a thumbs up and subscribe to my channel for more airline reviews.
The Air Mauritius A350 Business Class Seat
Air Mauritius features 28 lie-flat seats in a 1-2-1 configuration. All seats have direct aisle access and offer a lot of privacy. The product is very similar to Hong Kong Airlines Airbus A350 which I have experienced last year to Los Angeles. In this staggered configuration, you have a few types of seats which are closer to the aisle and the once closer to the window. In the center section, seats alternate between honeymoon seats, because they're so close together and the once closer to the aisle.
The seat features a foldable table, a power outlet combined with an USB-slot and another USB next to your foldable table. Also bedding and noise-cancelling headphones are ready to use for you. Check out the Air Mauritius A350 Seat Map.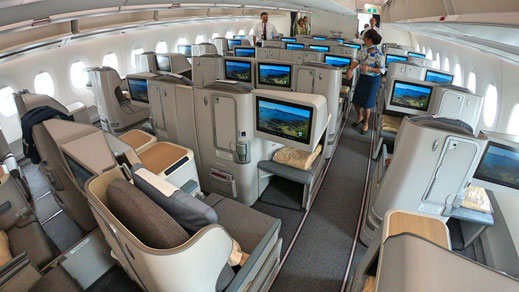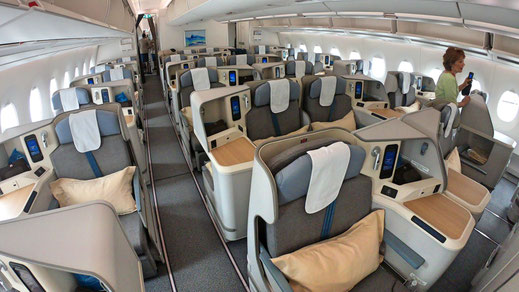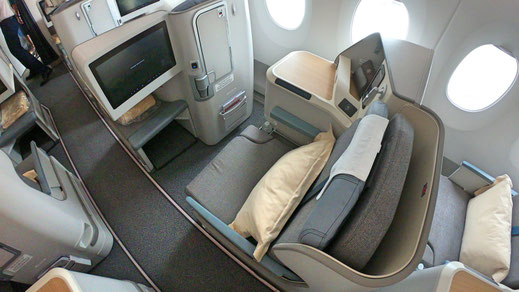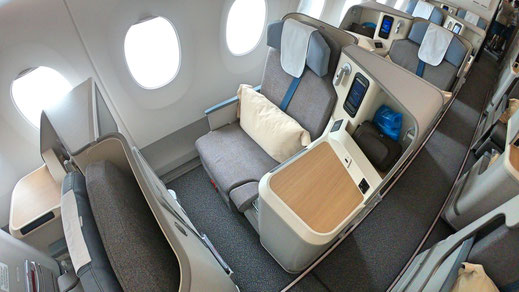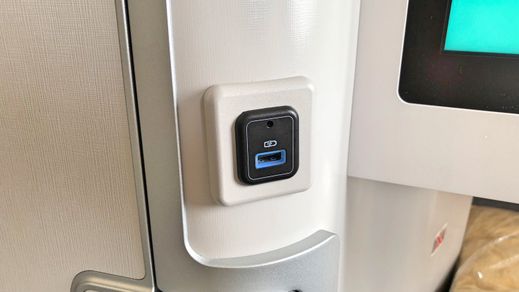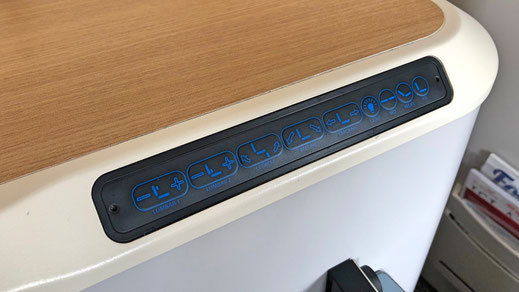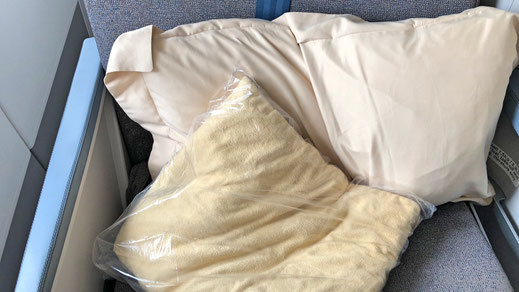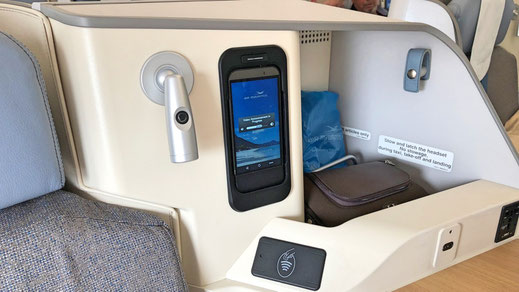 Air Mauritius A350 Economy Class
In Economy Class, Air Mauritius offers 298 seats in a 3-3-3 configuration with personal entertainment and an USB-slot. The Recaro seats comes with a comfortable blanket and pillow.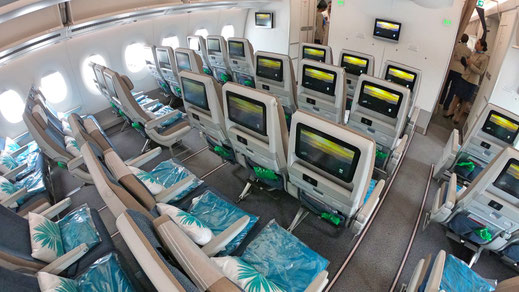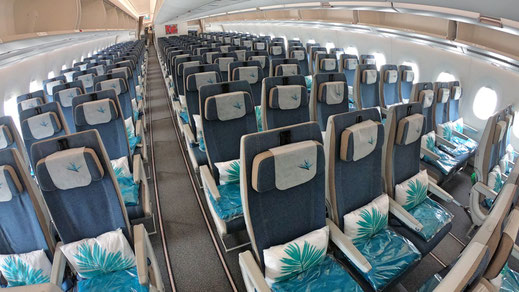 The Air Mauritius Dinning Experience
The menu was very inspired by local cuisine. I could choose between the usual suspects such as fish, lamb, beef and a vegetarian option. The food was nothing extraordinary but the portions were great. For breakfast I decided to try scrambled eggs with mushrooms. Also very nice.
The entire meal service was complete just over an hour after takeoff, which impressed me. The crew was attentive, efficient, and friendly, and they cleared each course as soon as it was done. On such a late afternoon flight I like a quick service.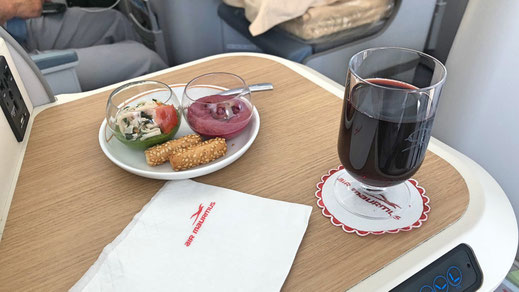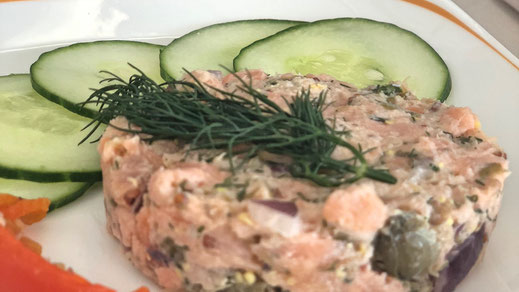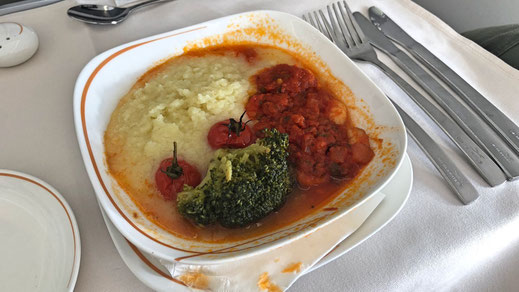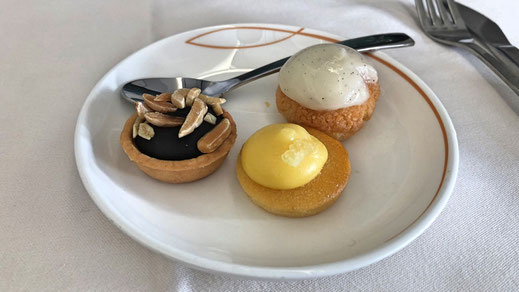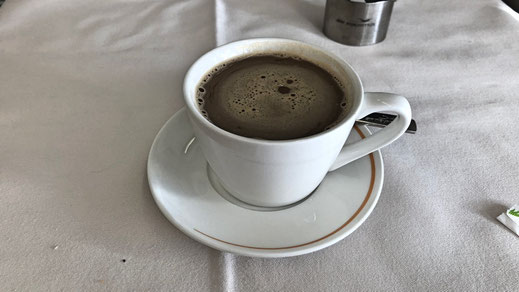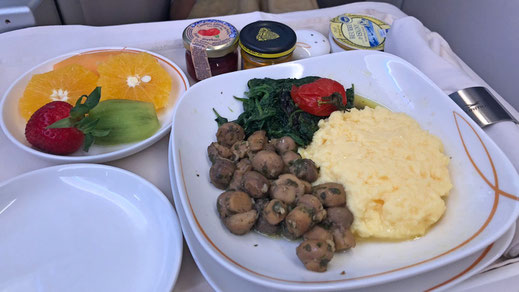 Onboard Entertainment and Free WiFi
The onboard entertainment consisted of around 90 movies and sitcoms. It also featured a couple of games. I loved the fact that Air Mauritius is currently offering Free WiFi on their flights. Also the internet speed was very fast and way above average.
Also the amenity kit offered all the goodies you need for a 12 hour journey. I was pleasantly surprised.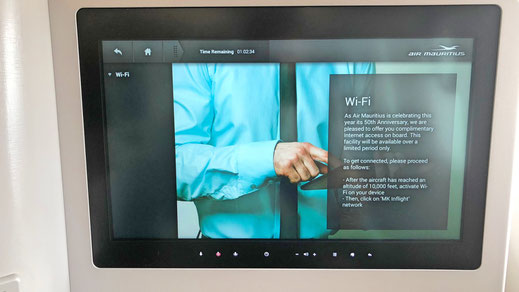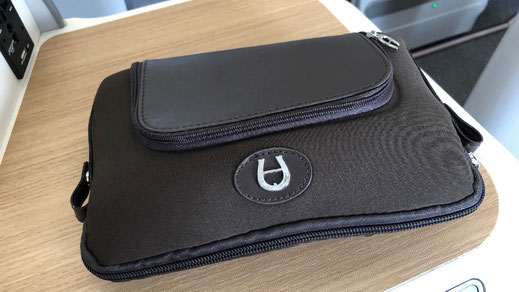 Air Mauritius Business Class Bottomline:
Air Mauritius offers a great, competitive product in their Business Class. I was impressed by both the seat and service on my two flights on their brand-new Airbus A350. The food was also solid. I loved the Free WiFi service as well as the speed of the internet.
The airline is currently refurbishing their current fleet, to match the standards set by the 350. Overall I was very pleased by Air Mauritius.
My Travel Hacks shared with you!
As a Frequent Flier, I usually book my trips on JustFly (cheapest fares) or CheapOair (great Business Class deals). Check it out!
I put together a whole article with my best Business Travel Hacks and Trips. Including how to get cheap lounge access, affordable airport pick ups or how to find the best seat on your next flight, check it out!
---
Before you go, read another review.
---