Czech Airlines has a rather small fleet, consisting of only narrow-body airplanes with the exception of a leased Airbus A330-300 from Korean Air which mostly operates the Prague - Seoul sector. If you happen to fly within Europe, the chances are high that you end up on a A319 which I got the pleasure to review just recently...
Flight Details:
Flight Czech Airlines OK618
Prague Airport (PRG) to Amsterdam Schiphol (AMS), June 11th
Airbus 319-100 OK-PET
Duration: 01:20 hours.
Seat: 22K (Economy Class)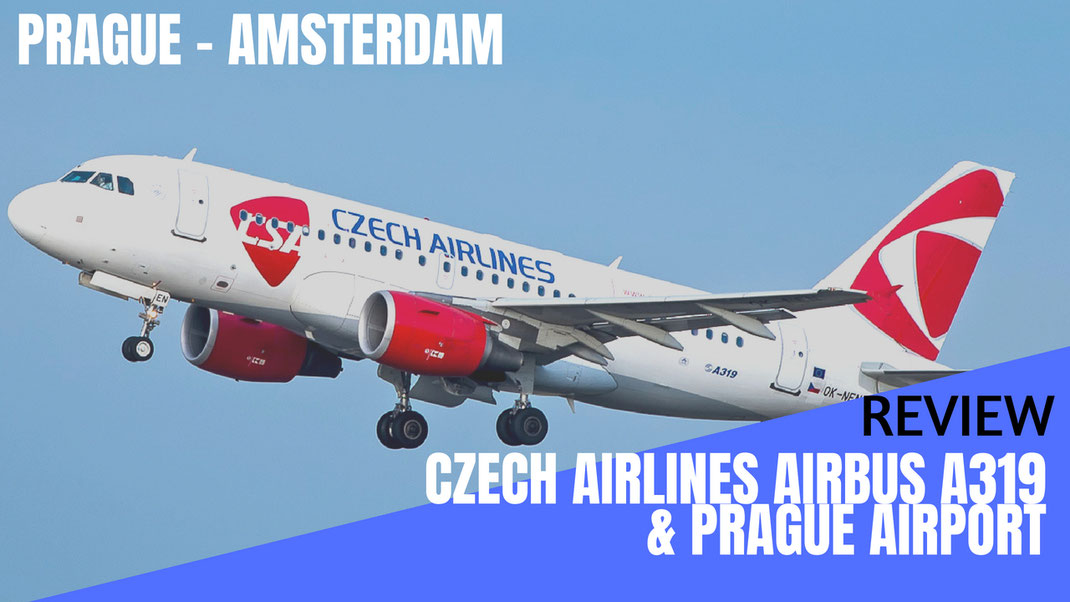 Check out my Czech Airlines Review ->
If you don't want to read the review (I know, too many words) you can just lean back and enjoy my video report which gives you a detailed inside of what it's like to travel on Czech Airlines Economy Class and experience their hub in Prague.
Enjoy and if you liked it please give it a thumbs up and subscribe to my channel for more airline reviews.
The Czech Airlines Economy Class Seat
Czech Airlines A319 comes in a 3-3 configuration with 140 seats in total. The first two rows are allocated Business Class seats with a blocked seat in the middle. If you happen to book a standard flight on CSA it won't include checked bags, only cabin luggage. The ground staff is really strict on that policy and enforces it. Don't gamble and try to get away with it because chances are minimal.
Food isn't included in your flight, but if you want you can purchase snacks or drinks onboard. Due to our 45 minute delay the crew would offer free water which isn't normally the case.
The crew was very nice and looked very professional. They handled the situation quite well and had a bright smile on their face throughout the flight. Much better than their Polish neighbours LOT Airlines, which was a rather not so pleasant experience. So don't Eastern European are always grumpy because the Czech Staff was great!
Czech Airlines also sells Duty Free items on all of their flights.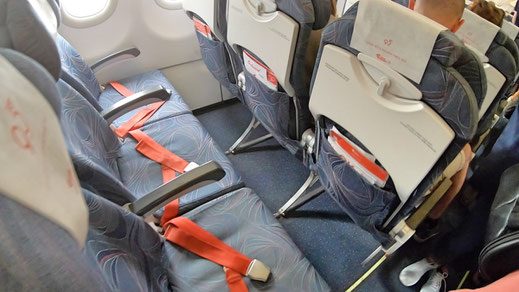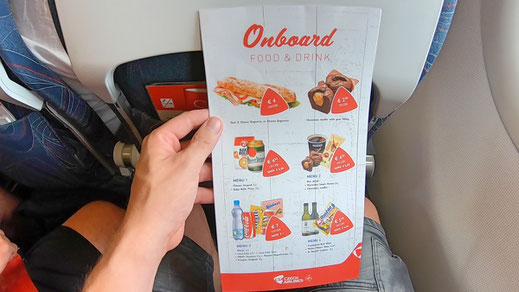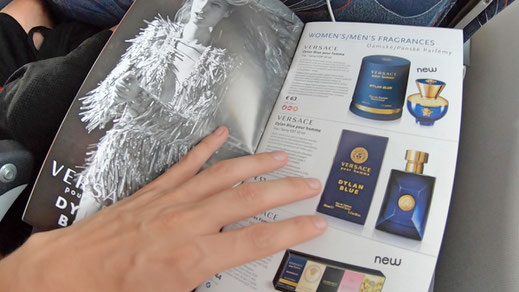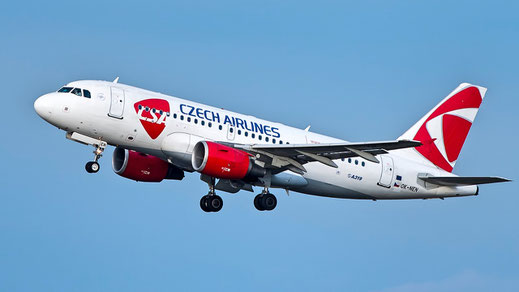 Czech Airlines Baggage Allowance
According to whatever fare you book, Lite, Plus or Flex you'll get a curtain Baggage Allowance on your flight. Keep in my mind that checkin your bag at the airport will result in way higher fares than usual. Good Luck!

Prague Airport Experience
Prague is probably one of my favorite Airports in the world. It offers very fast Internet which doesn't require any nonsense. Just tick the box and go online. That's how it is supposed to be. Vaclav Havel Airport also has a range of good restaurants such a Starbucks, KFC or Burger King. But also local restaurants and fruit bars are located all around.
The airport is also very structured, no long queues anywhere unless you fly to Tel Aviv. Also within the transit zone heaps of shops and bars are available. It's overall a very nice airport and extremely passenger friendly, thumbs up!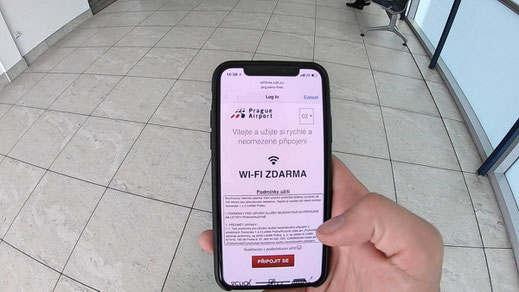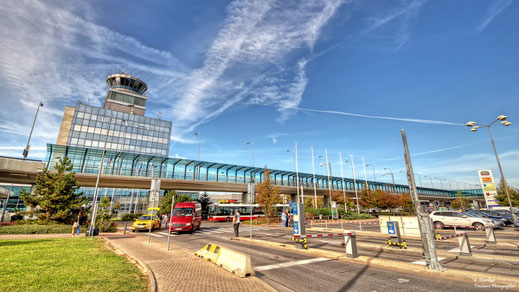 Czech Airlines Economy Class Bottomline:
Czech Airlines offers a fairly standard European product. Nothing fancy but dedicated. I really enjoyed the crew on my way to Amsterdam and seat wasn't too bad. I certainly enjoyed the Prague Airport experience, which in my eyes, is one of the airports in the world. You can't really go wrong on a flight within Europe since the products are very very similar to each other. I'd fly them again.
My Travel Hacks shared with you!
As a Frequent Flier, I usually book my trips on JustFly (cheapest fares) or CheapOair (great Business Class deals). Check it out!
I put together a whole article with my best Business Travel Hacks and Trips. Including how to get cheap lounge access, affordable airport pick ups or how to find the best seat on your next flight, check it out!
---
Before you go, read another review.
---