1. El Al is the world's most secure Airline.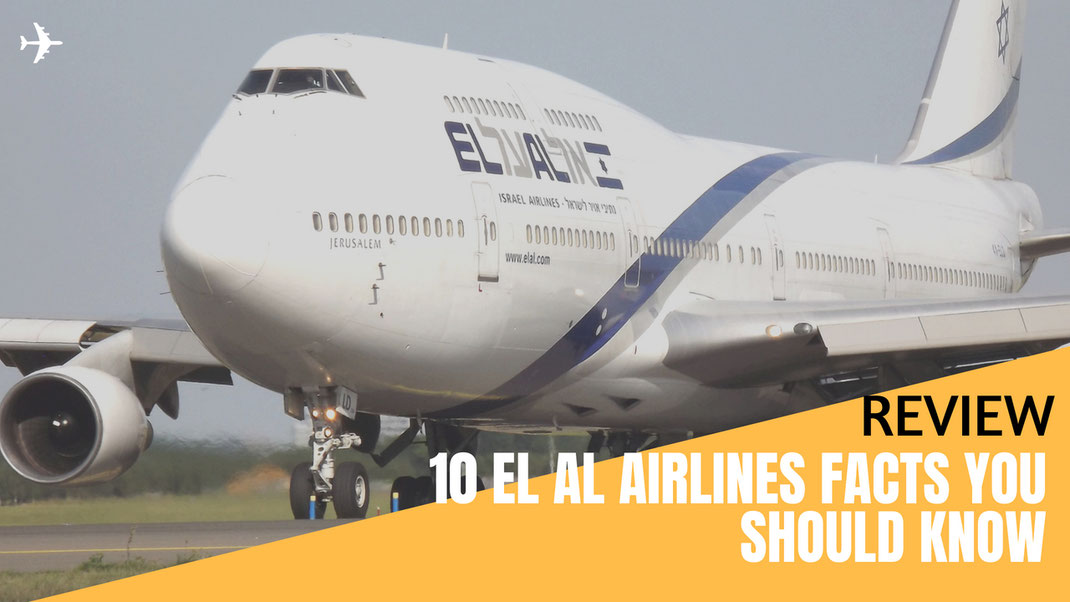 El Al is considered one of the most secure airlines in the world. El Al is the only commercial airline to equip its aircrafts with anti-missile defense systems. The airline also has stringent security procedures on the ground and there is an undercover Air Marshal on all international flights. Those Air Marshals are easy to spot though, try it on your next flight.
I have experienced it myself when I flew 'UP' the low-cost carrier operated by El Al from Prague to Tel Aviv. They would ask me a lot of questions and I hid the fact that I have travelled to Iran a few years ago. All worked out well in the end...
2. El Al holds the record for most passenger on a commercial flight.
El Al set the world record for the most passengers on a commercial flight. May 24, 1991, Ethiopian Jews from Addis Ababa, Ethiopia was evacuating during Operation Solomon for 36 non-stop hours. El Al sent 34 aircrafts in order to fit the maximum amount of passengers 1,088. As a result, this holds the Guinness book of world record for 'Most Passengers on a Commercial Flight'. This is maybe also a good opportunity to read my '10 facts you should know about Ethiopian Airlines'...
3. Saudi Arabia opens air space for flight to Israel in 2018.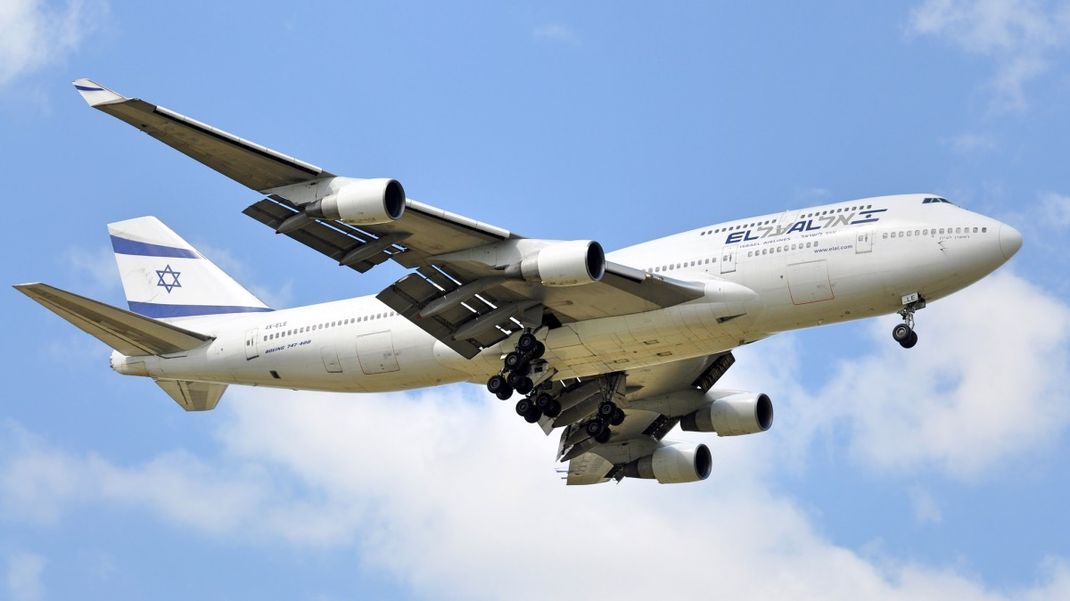 In 2018 the Kingdom of Saudi Arabia opened its airspace for the first time ever to a commercial flight to Israel with the inauguration of an Air India route between the Indian capital New Delhi and Tel Aviv. This was a true historic moment and perhaps the beginning of wonderful friendship? Who knows...
Air India Flight 139 landed at Tel Aviv's Ben Gurion Airport after an eight hour long flight, cutting travelling time by 2 hours, marking a diplomatic shift for Riyadh that Israel says was fuelled by shared concern over Iranian influence in the region.
4. The National Airline of Israel.
El Al was born in 1948 along with the State of Israel. El Al means "to the skies or skyward" in Hebrew. The airline was created as an airborne bridge between Israel and the world. As an expression of national existence and pride the Israeli flag is on the aircraft's tail. The airlines main-hub is the Ben Gurion International Airport in Tel Aviv from where it operates all of it's international flights.
5. El Al's Maiden flight took place in 1948.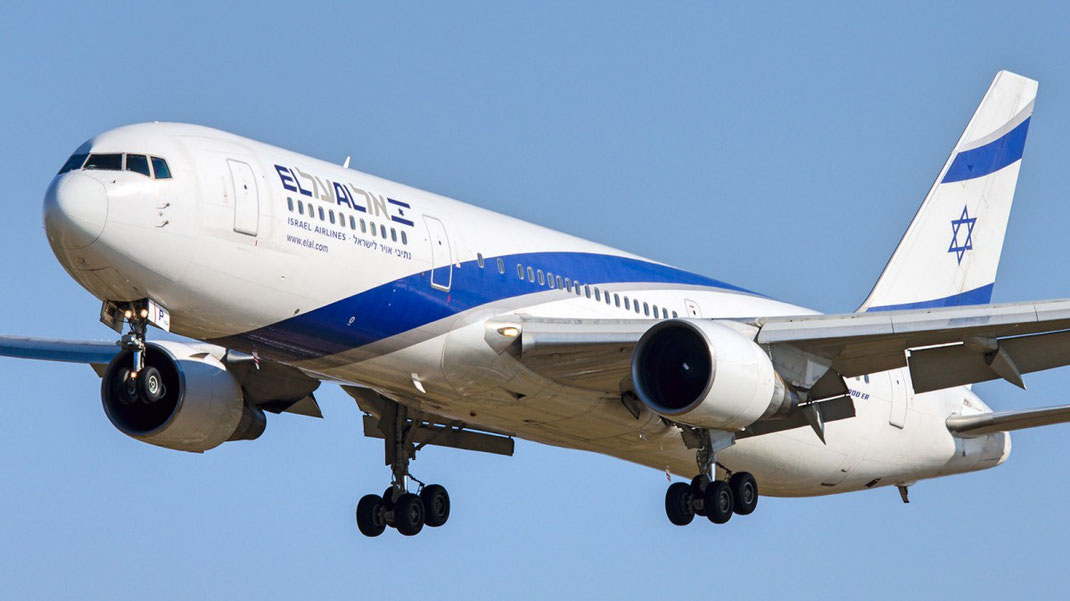 In September of 1948 El Al operated its maiden flight, bringing home Israel's first President, Professor Haim Weizmann, from a diplomatic visit to Geneva, Switzerland.  
As the Swiss did not allow military planes to land in its country's territory, El Al decided to convert a military Skymaster DC-4 aircraft into a civilian aircraft. One year later the airline began to operate commercial flights to Rome, Italy and Paris, France.
6. El Al operates a Boeing only fleet.
EL Al is an all Boeing airline. The airline flies 42 aircrafts to 37 direct destinations around the world and hundreds of connecting destinations. In 1995 El Al signed a codeshare with American Airlines.
However, today that list of codeshare partners has grown including airlines like Qantas, Swiss, Air China, JetBlue, Iberia, Aeromexico, Ethiopian Airlines, Bangkok Airways, and more.
7. Award-Winning Frequent Flier Program.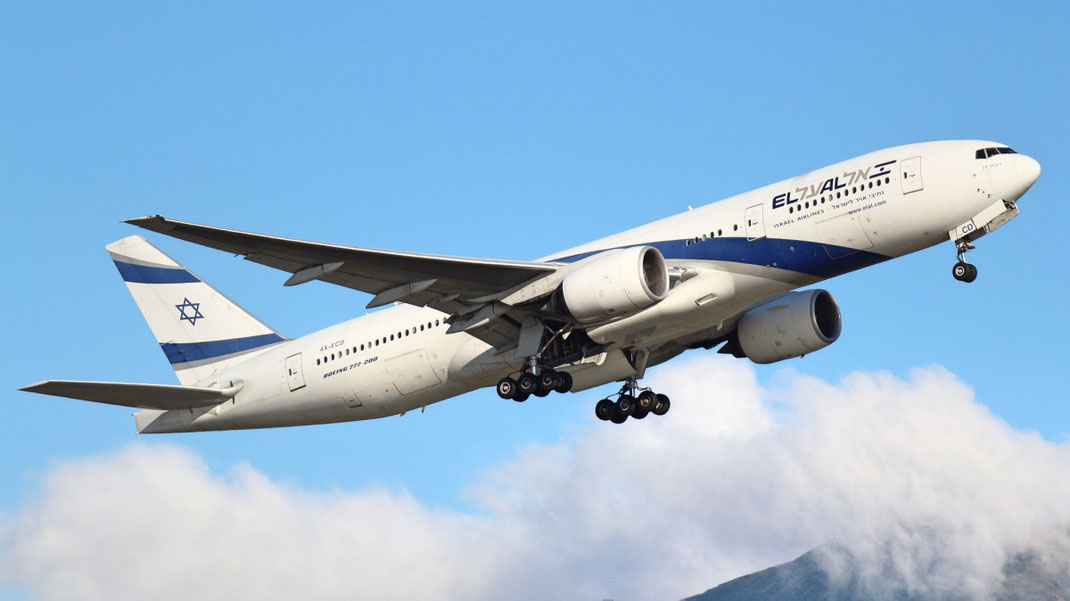 The Matmid Frequent Flyer Club in 2012 won the coveted Freddie Award as the best frequent flyer program in the Middle East. Also, El Al won the Gold Effie Award, in the services, vacation, and leisure categories with its "Fly the Way You Like" campaign. In addition to these honors, El Al was chosen as one of the world's top 20 leading airlines by Travel & Leisure Magazine.
8. El Al only offers Kosher Meals onboard.
El Al offers only Kosher in-flight meals and the airline doesn't operate or fly passengers on the Jewish Shabbat or religious holidays. Kashrut is a set of Jewish religious dietary laws. Food that may be consumed according to Halakha is termed "kosher", from the Ashkenazi pronunciation of the Hebrew term kasher, meaning "fit".
9. El Al 426-Longest hijacking of a commercial flight.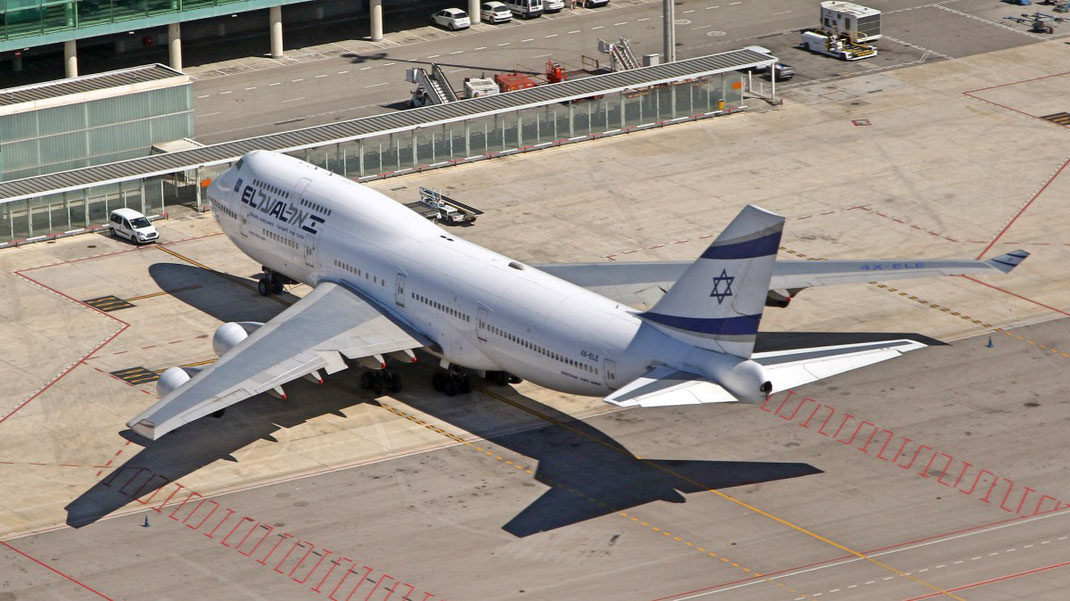 On July 23, 1968 El Al 426 was hijacked by members of the PFLP. The flight was en route from London, UK to Rome, Italy and then on to Tel Aviv. However, the place was diverted to Algiers. When the plane had landed, Algerian authorities impounded the plane. The following day they sent all non-Israeli passengers to France.
The remaining Israeli passengers, and the crew were held as hostages for the remainder of the hijacking. The Israeli and Algerian governments negotiated the return of the hostages and plane through diplomatic channels. Five weeks later, everyone was released in exchange for 16 convicted Arab prisoners.
10. Delays due to ultra-Orthodox Male Passengers.
Throughout the years El Al has been criticised by passenger profiling and treatment of female passengers. In 2008, a civil case was brought to the Supreme Court of Israel, which alleged that El Al's practice of ethnic profiling illegally singled out Arab passengers for tougher security treatment.
Also, the airline was criticised by Hungarian courts for refusing to search luggage with the passenger present. As for treatment of female passengers there have been repeated incidents where some ultra-Orthodox male passengers refused to sit next to women passengers on board El Al flights, sometimes delaying aircrafts.
My Travel Hacks shared with you!
As a Frequent Flier, I usually book my trips on JustFly (cheapest fares) or CheapOair (great Business Class deals). Check it out!
I put together a whole article with my best Business Travel Hacks and Trips. Including how to get cheap lounge access, affordable airport pick ups or how to find the best seat on your next flight, check it out!
---
Before you go, read another story!
---