1. Porter Airlines hub is Toronto Billy Bishop Airport.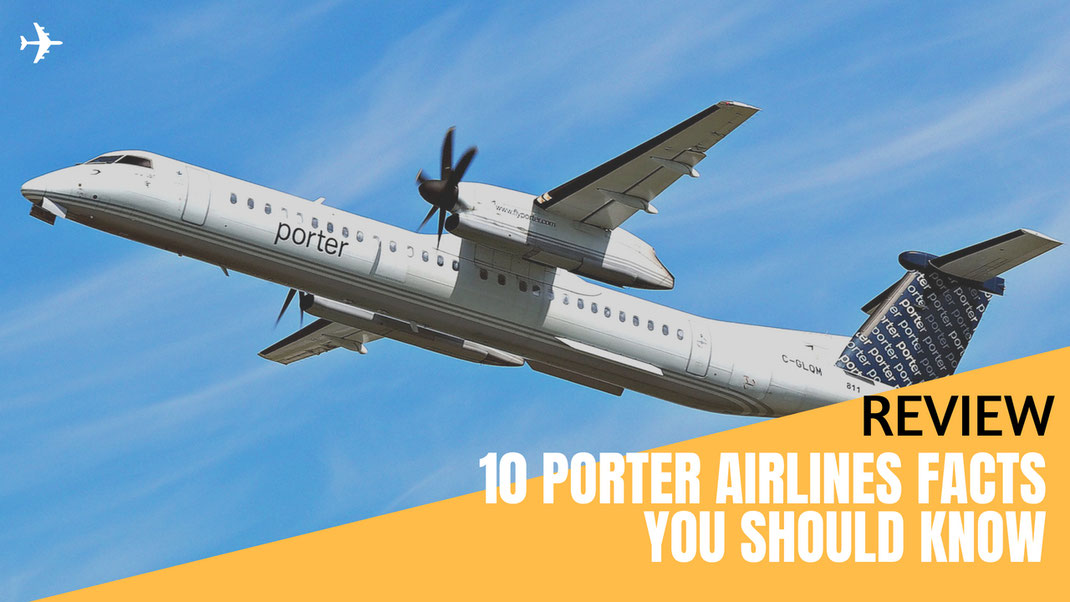 Porter Airlines is based in Toronto, Canada, one of the country's largest and most popular cities. However, instead of operating at the larger, more crowded Pearson International Airport 20 miles away from downtown Toronto, Porter operates out of Toronto's Billy Bishop Airport. The airport is unique as it is located on an island just minutes from downtown Toronto, taking less than 20 minutes to get nearly anywhere downtown.
Since the airport is on an island, passengers used to have to take a ferry to get there, which was the shortest scheduled ferry in the world as it only took passengers a quarter mile to and from the airport in a straight line. The airline is the largest airline at the airport, with little competition from Air Canada Express which operates Toronto-Montreal flights from the airport. From YTZ, the airline serves cities throughout Eastern Canada and the United States.
2. Porter Airlines has a Q400 only fleet.
Due to the extremely short runways at Billy Bishop Airport, the airline is limited in what aircraft it can use to service its routes. While wanting to serve long routes and keep passengers in comfort while being able to use YTZ's short runways, the airline chose Bombardier's Dash 8 Q400. The Q400, with the "Q" standing for quiet, is the longest ranged and largest variant of the Dash 8 family of aircraft.
Since all of its operations are based out of Toronto, with secondary operations in Ottawa and Montreal, the airline maintains an all-Q400 fleet, each with 74 seats. This allows the aircraft to save on pilot training and maintenance costs since it only has to train pilots and mechanics on one aircraft, as well as maintain consistency across its fleet since it only has one aircraft.
3. Porter Airlines longest flight takes 3 hours and 25 minutes.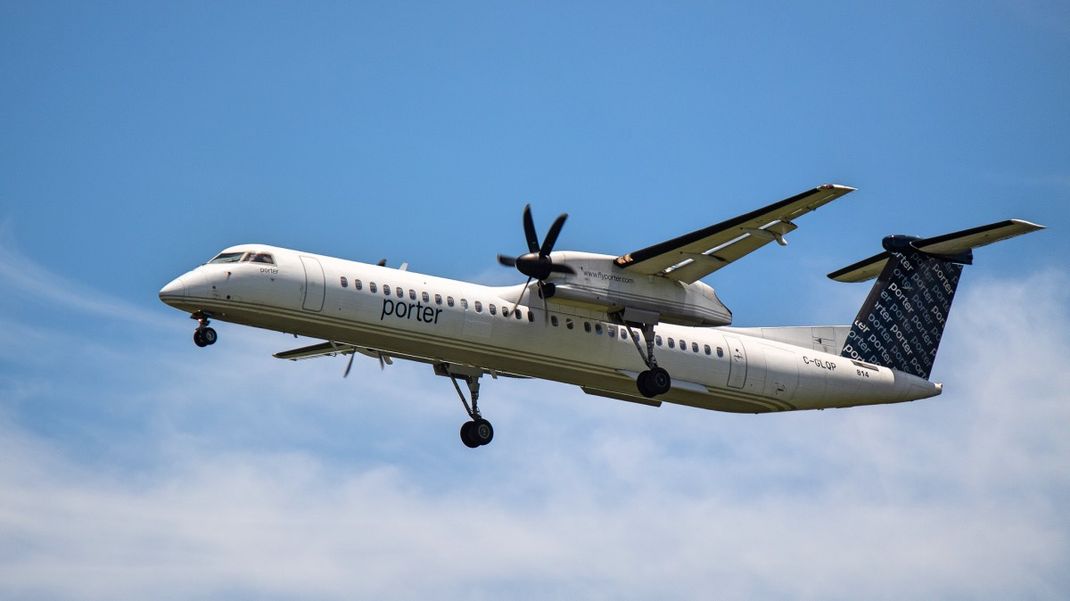 While the airline concentrates most of its flying to Eastern Canada, the longest route for the airline is actually to the United States! The airline's longest flight is from Ottawa, Canada to Melbourne, Florida. The 3 hour and 25 minute flight is seasonally operated for Canadian vacationers and snowbirds looking to fly south for the winter. The airline also flies to Melbourne from its hub in Toronto and Windsor, Ontario.
4. Has an order for the CSeries that it can't use.
Although Toronto's Billy Bishop Airport doesn't allow commercial jets to arrive and depart from the airport due to runway lengths, Porter has placed order for the new Bombardier CSeries, now Airbus A220, jet aircraft. The reason for the order is that Porter wants to increase its route network to cities such as Los Angeles and Vancouver, believing that the CSeries is the perfect aircraft for the job. However, the airport would need to extend its runways to do so.
While Porter is pushing the airport to expand, the residents of downtown Toronto are against it because they don't want increased noise pollution from arriving and departing jet aircraft. The issue reached the level of the Canadian federal government, which shot down the airline's plans for the airport. However, still hopeful that the tide will eventually turn their way, the airline has kept its orders. If successful, the airline will be able to offer jet service from the heart of Toronto to cities throughout the continent.
5. All Leather Seats with Extra Space.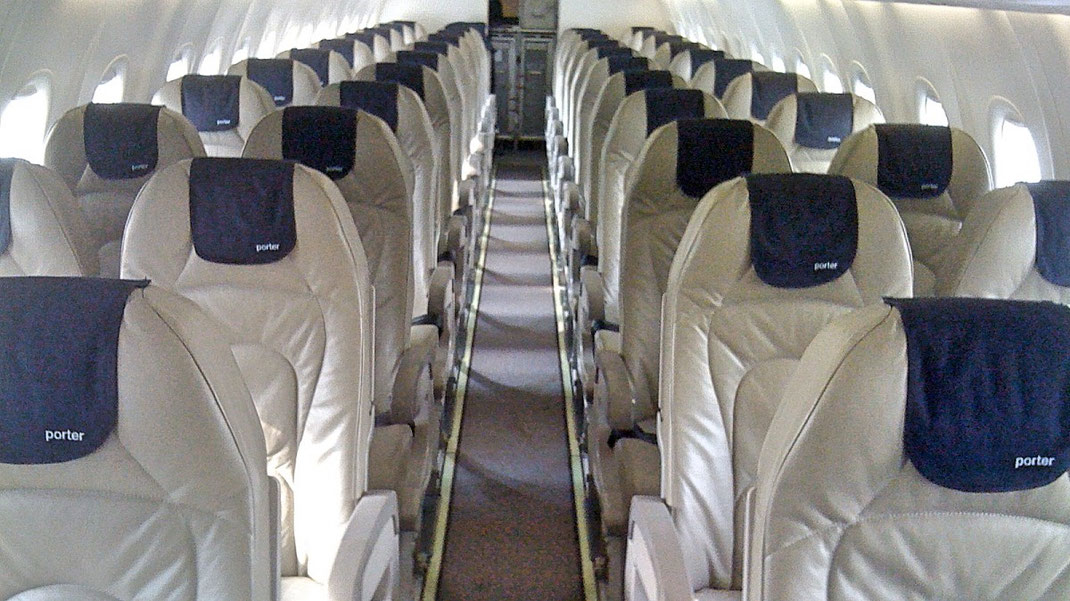 Porter's Q400s are designed with luxury in mind. The onboard product plays a huge role in the company's effort to reimagine travel on regional aircraft such as the Q400. This includes the aircraft's signature amenity, all-leather seats. The more comfortable leather seats help dispel the myth that regional aircraft are uncomfortable and come in handy on the airline's longer routes.
Additionally, each seat comes standard with 32 inches of legroom, compared to 30 inches on WestJet's Q400s and 31 inches on Air Canada Express' Q400s, both Porter competitors. The aircraft's premium plus seats come with an extra two inches, bringing the total to 34 inches.
6. Porter is a full-serviced airline.
In addition to complimentary leather seats for all passengers, the airline is one of the few to offer complimentary brand name snacks during the inflight service. Walker's shortbread and Blue Diamond almonds are among some of the in-flight offerings. As the aircraft have no first class cabins, no meals are served on any flight, but the snacks are a great substitute at a time when airlines are charging for everything.
For the airline's adult passengers, complimentary alcohol is included in the drink service on every flight. To raise the bar even higher, drinks are served in glassware instead of plastic cups. When its time to collect trash, flight attendants come around with silver trays instead of the standard garbage bags.
7. Porter Airlines offers Free Lounge Access.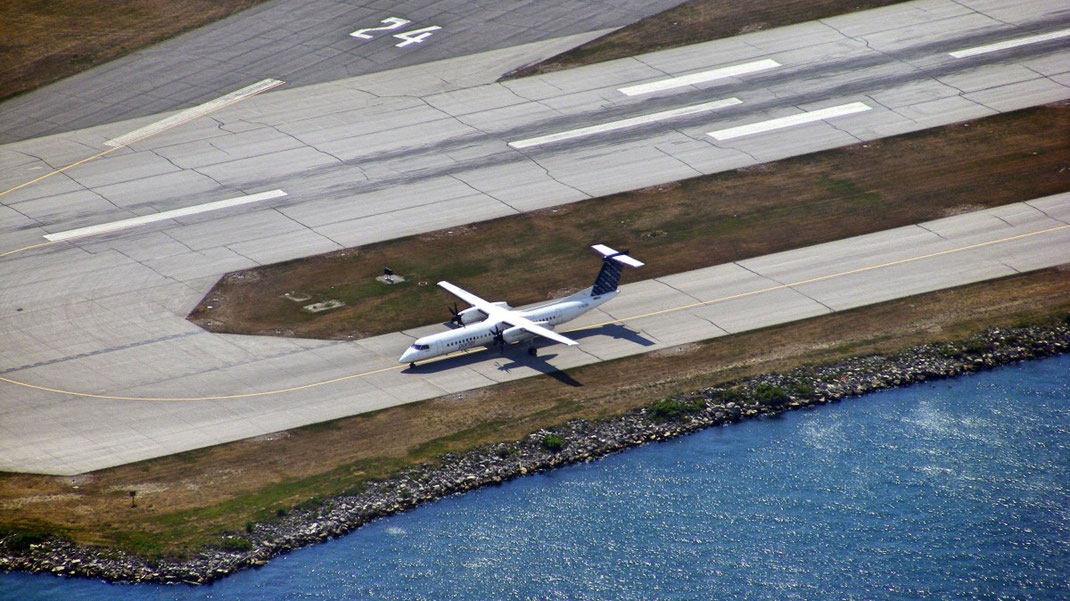 In a unique offering for any airline, Porter's departure lounges at its Toronto hub are more than just seats and power outlets. The lounges feature complimentary snacks and beverages to all passengers traveling through the airport, even non-Porter passengers. Canned, refrigerated soft drinks are available, as well as a coffee machine capable of making anything from a regular coffee to a cappuccino. Snack wise, the lounges feature the airline's popular Walker shortbreads.
Porter tested out featuring the lounges at some outstations but had to scale back those plans because it couldn't control the people entering the lounges, since they were part of the gate area. However, the airline's secondary bases outside of Toronto do feature the complimentary lounges.
8. Porter Airlines isn't part of any alliance.
Porter isn't part of any airline alliance or codeshare agreement, choosing to have individual interline agreements instead. Choosing to interline solely with foreign carriers outside of Canada, the airline has a total of 6 agreements with El Al Israel Airlines, JetBlue Airways, Emirates, Icelandair, Qatar Airways and Sata International. The main overlap with these airlines is in Newark, Boston and Montreal.
9. Mascot is a Racoon.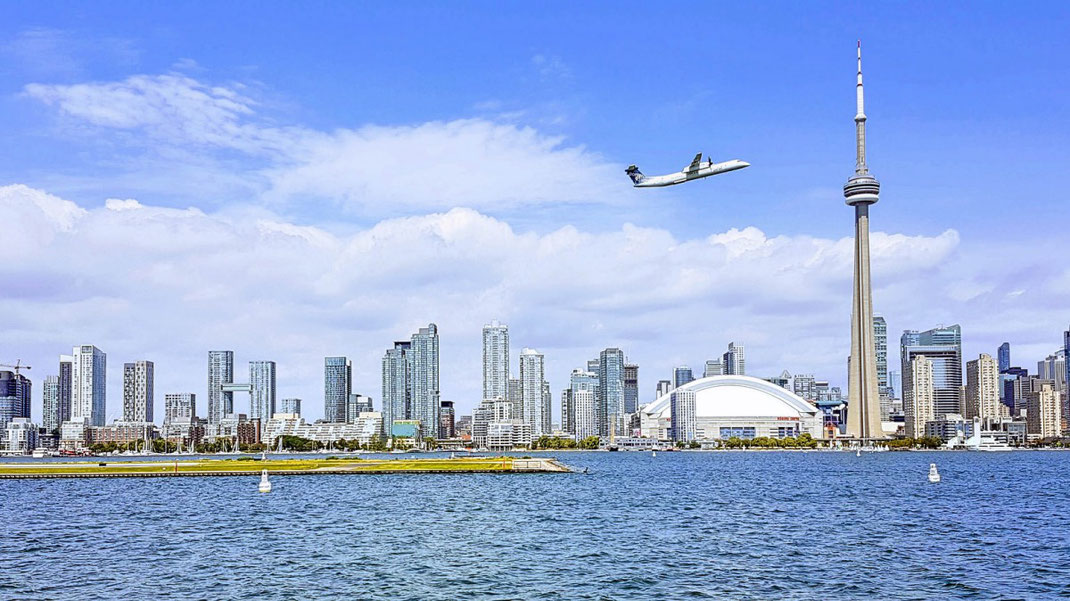 Very few airlines have a mascot and Porter is one of the few. The mascot is a racoon called Mr. Porter, which appears on the airline's website, magazine and various advertisements. The mascot made its debut in July 2006, a few months after the airline began operations, with the airline releasing a press release announcing his addition to the airline.
10. Porter Airlines joins Aeroplan.
As Porter isn't member to any airline alliance or codeshare agreement, its hard for passengers to use or earn frequent flyer points on another airline. However, Porter is partnering with Aeroplan, a coalition loyalty program used by Air Canada which partners with other Star Alliance carriers. Once a member of the program, Porter's current loyalty program, VIPorter, will become part of Aeroplan and flyers can use points earned on Porter for other airlines, and vice versa.
My Travel Hacks shared with you!
As a Frequent Flier, I usually book my trips on JustFly (cheapest fares) or CheapOair (great Business Class deals). Check it out!
I put together a whole article with my best Business Travel Hacks and Trips. Including how to get cheap lounge access, affordable airport pick ups or how to find the best seat on your next flight, check it out!
---
Before you go, read another story!
---