1. Aer Lingus name all of their planes by Saints.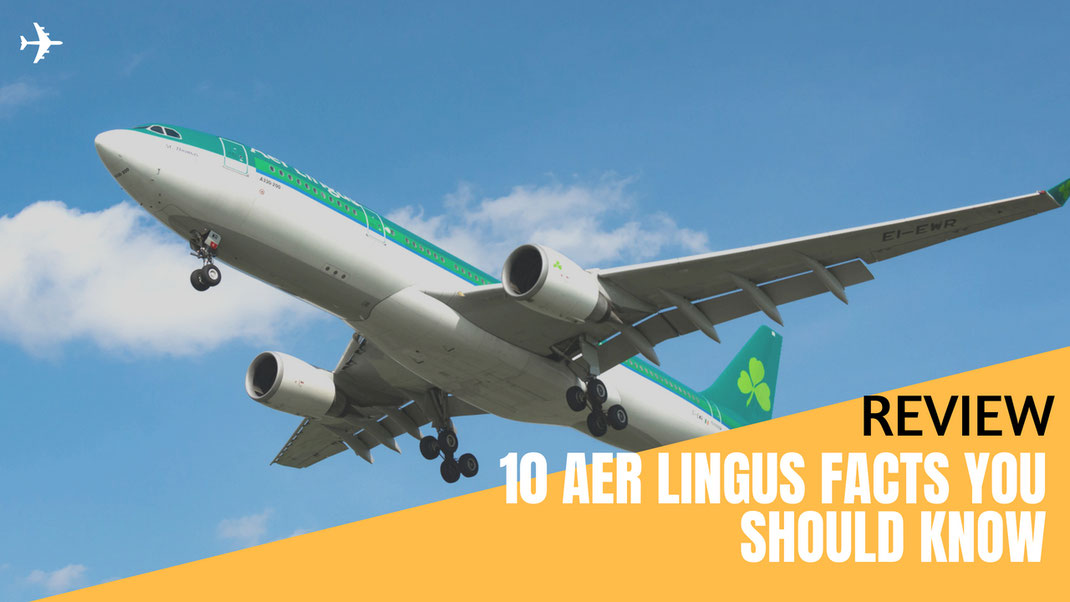 Naming planes after people and places is very common these days on aircraft, however Aer Lingus are the only airline in the world to name their aircraft after Catholic Irish Saints. The carrier started naming their planes after World War 2 to help promote national pride, with names such as St.Fachtna and St.Fidelma on their A320 fleet, while St.Aengus and St.Patrick operate daily on Aer Lingus' A330 routes.
In fact, some of these names have been recycled, for example, St.Laurence O'Toole appeared on the carrier's 737-300 back in the 1980's, and is now the name of one of Aer Lingus' newer A330's, delivered nearly 2 years ago from Toulouse, the home of Airbus.
2. They are the national carrier of Ireland.
Aer Lingus are the national carrier of Ireland, even though their fellow Irish competitors, Ryanair, carry more than twice as many passengers than them per year. The airline, founded in 1936, was established as the national carrier of Ireland nearly 6 months later under the "Air Navigation and Transport Act".
A year later, in 1937, the Irish government created Aer Rianta, more familiarly known now as Dublin Airport Authority, to help both Aer Lingus and the entire country's civil aviation infrastructure. The government eventually bought over the national carrier one year later, keeping hold of it until 2015, where it got bought over by it's now parent company, IAG (International Airlines Group).
3. Aer Lingus have 54 aircraft in their fleet.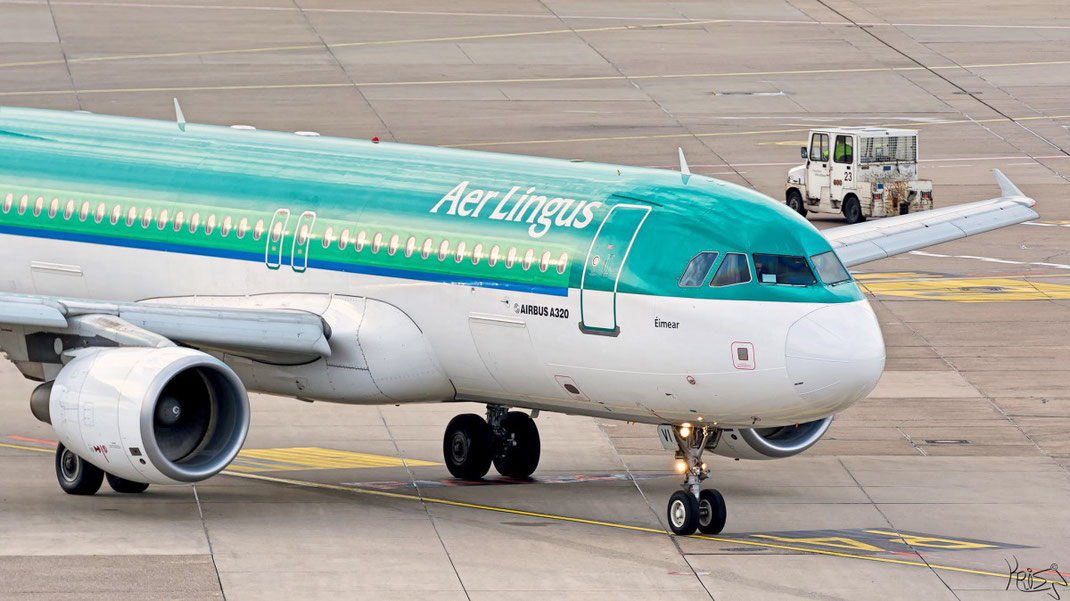 Aer Lingus operate an Airbus based fleet, the most common aircraft being the A320, with 34 of them operating around Europe. The Irish flag carrier own 13 A330-200's and 300's, which happens to be their biggest aircraft in terms of passenger capacity and range.
These A330's are used to operate routes daily from Dublin to both eastern and western coasts of America, however they do fly to different destinations in Spain, such as Malaga, to bring Aer Lingus currently have 4 aged and rather outdated 757-200's, which too, operate to different destinations in the United States, such as Dublin to Toronto and Shannon to Boston.
Aer Lingus' 757's, which are all around 22 years old, are "damp leased" by ASL Aviation Group. A wet-lease, for all that aren't aware of what it is, is a leasing arrangement where one airline, in this case Aer Lingus, provide an aircraft, maintenance, full crew and insurance to another airline, this being ASL. In return, ASL provide fuel, cover airport fees and taxes, and pay Aer Lingus by paying every hour while operating. This benefits both airlines.
The last aircraft in Aer Lingus' fleet is the A321, which, like the A320, operate to different destinations in Europe. Aer Lingus only have three A321's, which have an average age of 20 years old. The airline cram 212 into an all economy seat configuration, with 29 inches of legroom and 17 inches of seat width. Aer Lingus will add 4 A321 long range aircraft to their fleet by 2021, which will replace the 757.
4. Aer Lingus' hub is Dublin, however they have bases in Cork, Shannon and Belfast.
Aer Lingus have a whopping 860 flights from Dublin every week, however the airline have other big bases such as Cork and Shannon, down in the south of Ireland, and Belfast George Best airport in Northern Ireland. The base in Belfast only operate to three routes, being London, Malaga and Faro. Cork have a slightly bigger base than this, as they fly to more than 3 times as many as Belfast, bringing holiday goers around eastern Europe, mainly focusing on Spain, and finally Shannon, the only other Aer Lingus focus city that offers transatlantic service.
Shannon operate two transatlantic routes daily to Boston and New York from 181 Euros, significantly cheaper than flying from Dublin to these two big American cities.
These routes from Shannon are operated by the 757-200, however come 2021, the new A321 LR (Long Range) will take over, meaning that Aer Lingus' fleet will only consist of Airbus', the biggest aircraft producer in the world.
5. They are Ireland's only 4 star airline.
It may not seem like much, however there are 7 main airlines in Ireland, the biggest being Ryanair, CityJet and ASL airlines Ireland. Aer Lingus are the first and only airline to have merited a 4 star SKYTRAX rating in Ireland because of their consistent quality and excellent guest experience. The Irish airline achieved this milestone in 2015, and has remained 4 star ever since.
6. Aer Lingus are the third biggest airline at London Heathrow in terms of flights.
London Heathrow host 75 million people per year, with Virgin Atlantic and British Airways having the most the most amount of passengers carried seeing as London Heathrow is their hub. Aer Lingus, in fact, are the third largest operator into LHR after these two huge carriers. Flights daily from Dublin and other focus cities saw Aer Lingus be the third most popular carrier at the biggest airport in the United Kingdom.
Aer Lingus have around 100 flights weekly from Dublin to London Heathrow, the first flight taking off at 6:30am as EI 152, the last flight out being 9:10pm as EI 186. All the flights from Dublin to Heathrow are operated by their A320's or their A321's. All Aer Lingus' flights go through Terminal 2 at Heathrow, or more familiarly known as the Queen's Terminal. Fun fact, Terminal 2 has been awarded the best terminal in the world by SKYTRAX only a couple of months ago.
7. Aer Lingus used to be a member of OneWorld.
Back in June, 2002, Aer Lingus joined OneWorld, being the 9th member along with British Airways, Qantas, Cathay Pacific, Air Canada, American Airlines, Finnair, Iberia and LATAM Chile.
In 2006, more than 10 years ago, Aer Lingus decided to leave OneWorld as they wanted to focus and develop a new long-haul strategy for flights to the United States. The former CEO, Dermot O'Mannion, said that "Alliance membership has inevitably become less relevant for the airline over time."
Later on, in 2015, when Aer Lingus was bought over by IAG, there was speculation that Aer Lingus would rejoin OneWorld alliance as Iberia and British Airways, the two other airlines in IAG at the time, were also part of OneWorld, however Aer Lingus came out that they have no intention of rejoining the alliance as they would still have to do the business case for joining OneWorld.
8. Their first aircraft was EI-ABI.
The first ever flight in Aer Lingus' history connected Ireland to the United Kingdom, operating from Dublin to Bristol. The aircraft used was 6-seater de Havilland DH.84 Dragon biplane, registered as EI-AB. The Dublin Bristol route started 5 days after Aer Lingus registered as an airline, and the flight took nearly 4 hours! If you were to fly on the same route today, it would only take around 1 hour. The aircraft, named as Lolar (or Eagle in English) was built and flown by de Havilland himself, before Aer Lingus bought it in early 1936. Aer Lingus flew this plane for 2 years, before being sold in the UK, but was never seen again after that as it was lost in the war.
Around 30 years later, in 1967, Aer Lingus bought another de Havilland DH.84 Dragon, and decided to register it as EI-ABI in memory of the original. It was repainted as the original EI-ABI, and in 1986, Aer Lingus decided to make it airworthy again to commemorate the 50th of the national carrier, and has been active ever since, attending various different airshows and events.
9. Aer Lingus serve 92 airports across 24 countries.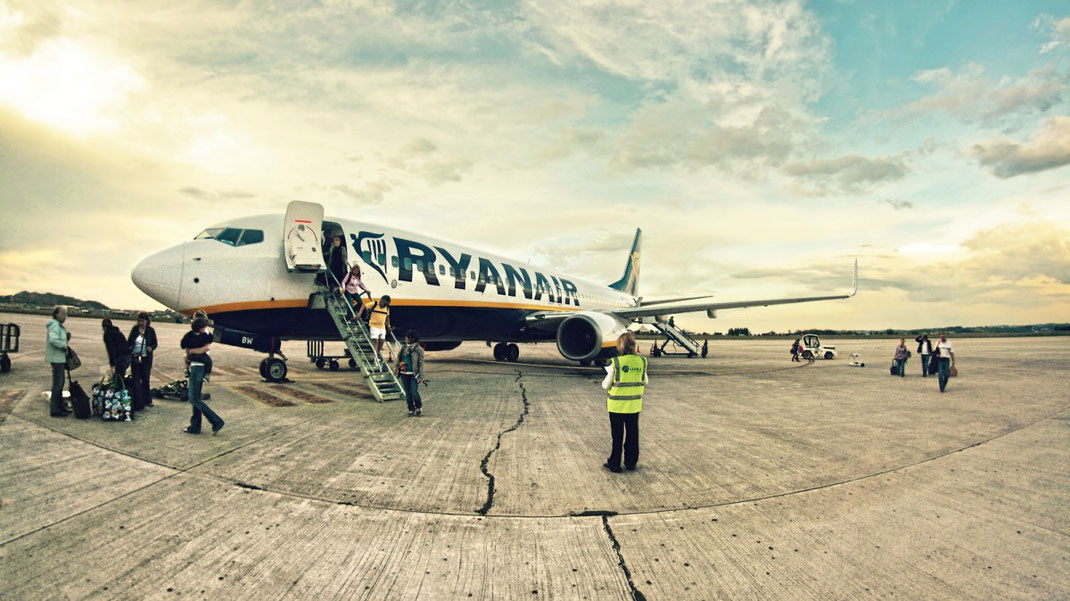 Aer Lingus continue to broaden their fleet and routes, and they now currently fly to 92 different airports scattered around 24 countries. Aer Lingus have 16 different transatlantic routes, from Shannon (2) and Dublin (14), and earlier this year, they have commenced a new Philadelphia and Seattle service connecting Dublin to the United States.
Aer Lingus have various different routes around Europe, however the country most flown to, outside the UK and Ireland, is Spain. Destinations ranging from Santiago de Compostela to Barcelona and Madrid see Aer Lingus operate 10 different routes connecting Dublin to Spain. These routes are very successful from Ireland to Spain, as there is a high demand of holiday goers jetting off to sunny Spain for sandy beaches.
The longest flight operated by Aer Lingus is Dublin to San Francisco. Depending on the wind direction, the flight takes 10-11 hours. The flight, EI 147, departs the base, Dublin, at 12pm local time, and arrives in San Francisco at 3:30pm local time. The route is operated by the Airbus A330-200, the longest ranged aircraft in Aer Lingus' fleet, even though it isn't the largest.
10. Aer Lingus was voted the safest low cost carrier in 2017.
Before 2010, Aer Lingus weren't classified as a low cost carrier, but when they decided to change their product from a full service airline to a low cost carrier, Aer Lingus did exceptionally well, expanding both passengers delivered and fleet hugely in the space of 7 years.
In 2017, Aer Lingus was rated the safest low cost carrier in the world by Airline Ratings. Aer Lingus have always maintained a very good safety record, apart from in 1968, when Flight 712 named St Phelin crashed into the sea near to County Wexford, in Ireland. All 62 passengers onboard sadly died, however from this date the carrier have never had one accident, making them the safest low cost carrier.
My Travel Hacks shared with you!
As a Frequent Flier, I usually book my trips on JustFly (cheapest fares) or CheapOair (great Business Class deals). Check it out!
I put together a whole article with my best Business Travel Hacks and Trips. Including how to get cheap lounge access, affordable airport pick ups or how to find the best seat on your next flight, check it out!
---
Before you go, read another story!
---