As a frequent flier, I usually book my trips on JustFly (amazing fares) or Skyscanner (cheapest for Business Class tickets) for the best deals on the internet.
1. WestJet was founded by David Neeleman.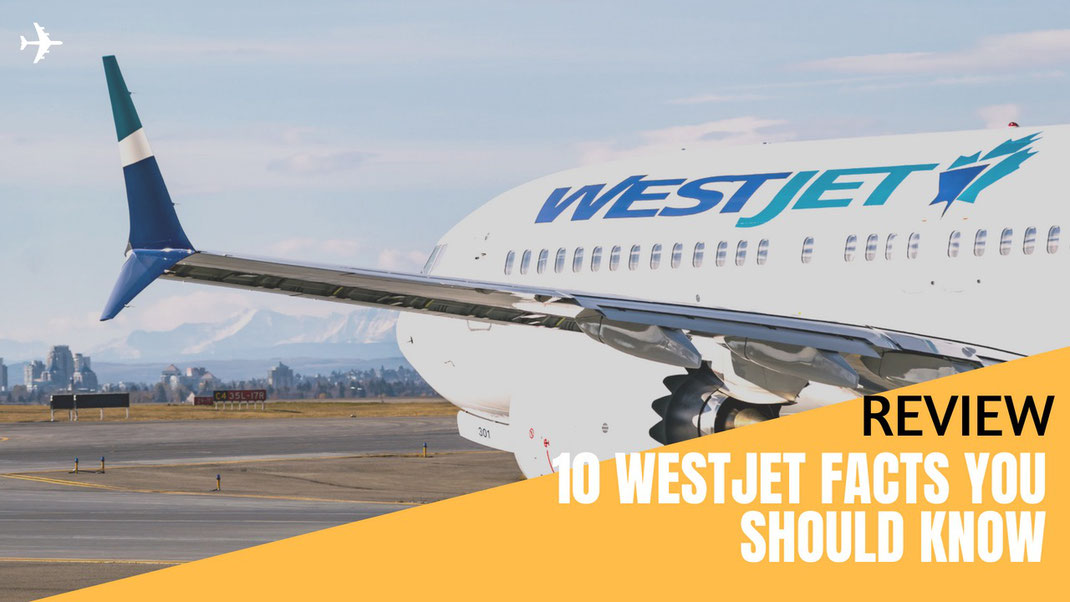 WestJet was the second airline started, in part, by David Neeleman. After starting Morris Air in the US and working for Southwest Airlines for a brief time, Neeleman headed to Canada to help start WestJet. The idea for the airline was a low-cost carrier to serve the country, competing against Air Canada. Neeleman helped start the airline in 1996, then moved on to JetBlue in 1998 with the same concept as WestJet.
2. WestJet is based in Calgary.
As its name suggests, WestJet focused on the Western Canadian aviation market, including the major cities of Vancouver, Calgary, Edmonton, Kelowna and Winnipeg, among others. Although now it serves the entirety of Canada and beyond, the airline is based in Calgary with its main hub at Calgary International Airport.
Outside of Calgary, WestJet maintains two other hubs at Vancouver International Airport on the west coast of Canada and Toronto Pearson International Airport in Eastern Canada. WestJet established its Toronto hub in 2004, as its one of the country's most popular cities, and slowly built up a hub in Vancouver throughout the mid-2000s. Read my Guide to Calgary and Banff National Park.
3. WestJet started with an all-Boeing 737 Fleet.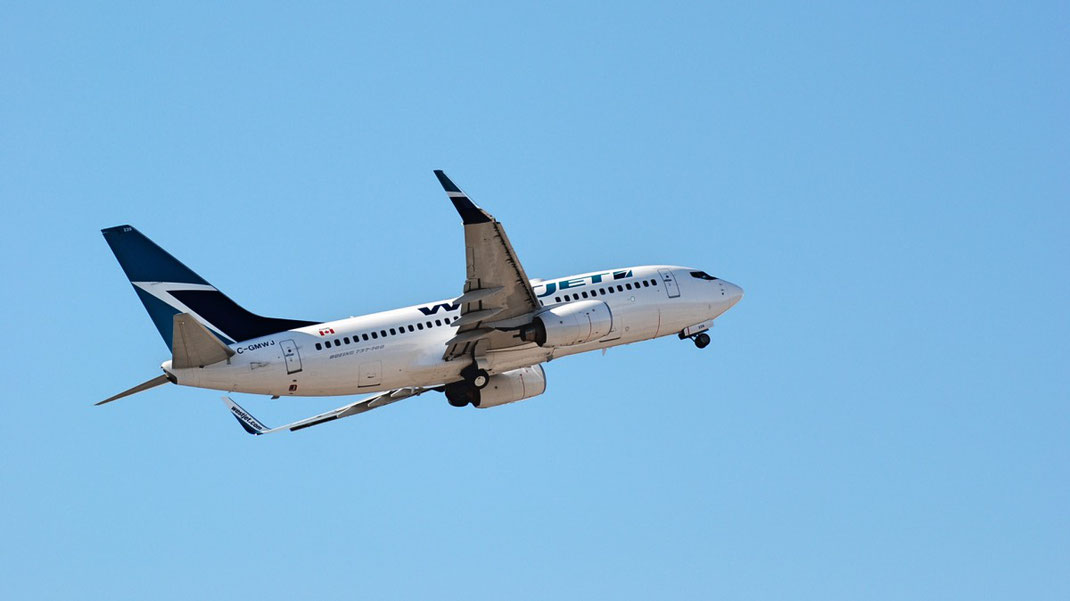 Despite Neeleman's affinity with Airbus aircraft, as seen with JetBlue, TAP Air Portugal and Azul Brazilian Airlines, WestJet adopted an all-Boeing 737 fleet during its infancy.
The airline started out flying the Boeing 737-200 for its first flights and then began acquiring the Boeing 737 Next Generation aircraft including the Boeing 737-600/-700/-800. The airline continues to use the Boeing 737 for the bulk of its operation and now operates the 737 MAX aircraft but has since brought on the Boeing 767-300ER and has ordered the Boeing 787-9 Dreamliner.
4. WestJet recently started transatlantic Service from Canada.
Historically, WestJet has remained within North America due to the range of its Boeing 737 aircraft, with the exception of 737 flights from the edge of Eastern Canada to Glasgow and Dublin.
However, the airline recently acquired 4 Boeing 767-300ER aircraft that enabled them to start transatlantic operations from its 3 hubs throughout Canada, as well as Edmonton and Winnipeg. Currently, the only European destination the airline serves with the Boeing 767-300ER is London.
5. WestJet has an order for the Dreamliner 787-9.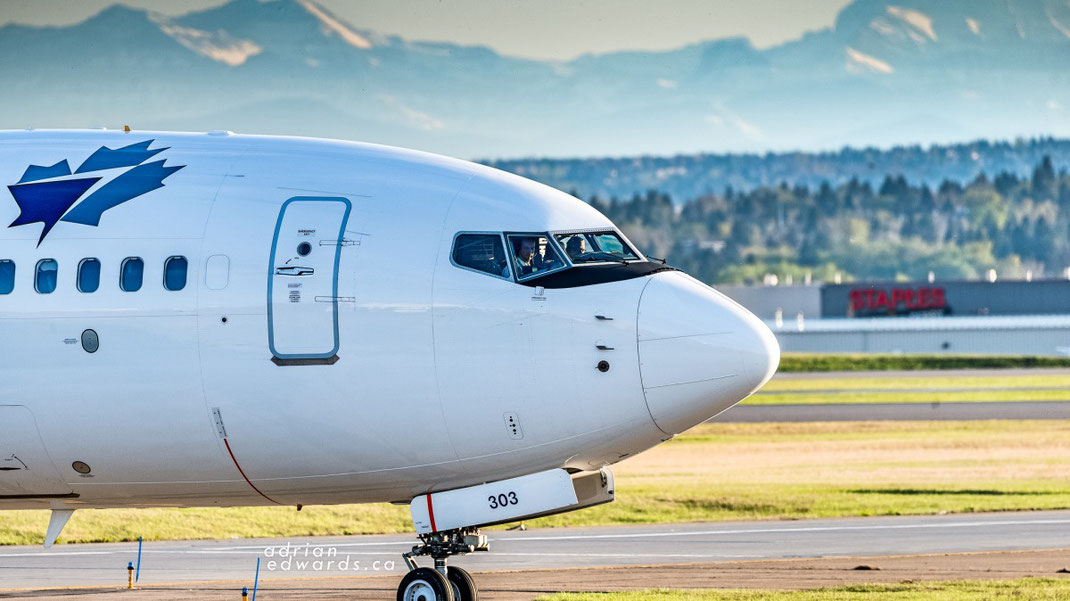 While the acquisition of the Boeing 767-300ERs were the first major departure from WestJet's historically business model, the announcement of an order for the Boeing 787-9 Dreamliner in early 2018 was an even greater shock. WestJet plans to use the aircraft to open service in Asia and South America, as well as expand service to Europe in addition to its current 737 and 767 service. 
The aircraft is a departure from the old WestJet in numerous ways.
First, the acquisition of the aircraft marks WestJet's first major moves into Asia and South America, as opposed to simply North America and Europe. Second, the aircraft features a business class cabin with lie flat seats comparable to full-service carriers that operate the aircraft. Third, the aircraft will wear WestJet's newest livery. The airline is set to take delivery of the aircraft between 2019 and 2021.
6. Last North American airline to operate the Boeing 737-600.
WestJet is the last North American airline to operate the Boeing 737-600 aircraft, the smallest variant of the Boeing 737 Next Generation family of aircraft. Although no different from its counterparts besides its size, the aircraft has not been well-received amongst North American carriers.
Its main operators are WestJet and SAS Scandinavian Airlines. The aircraft is also known as the primary aircraft of Janet Airlines, a US Government run charter airline that flies employees between Las Vegas and Area 51 in Nevada on a daily basis.
7. WestJet has no First or Business Class.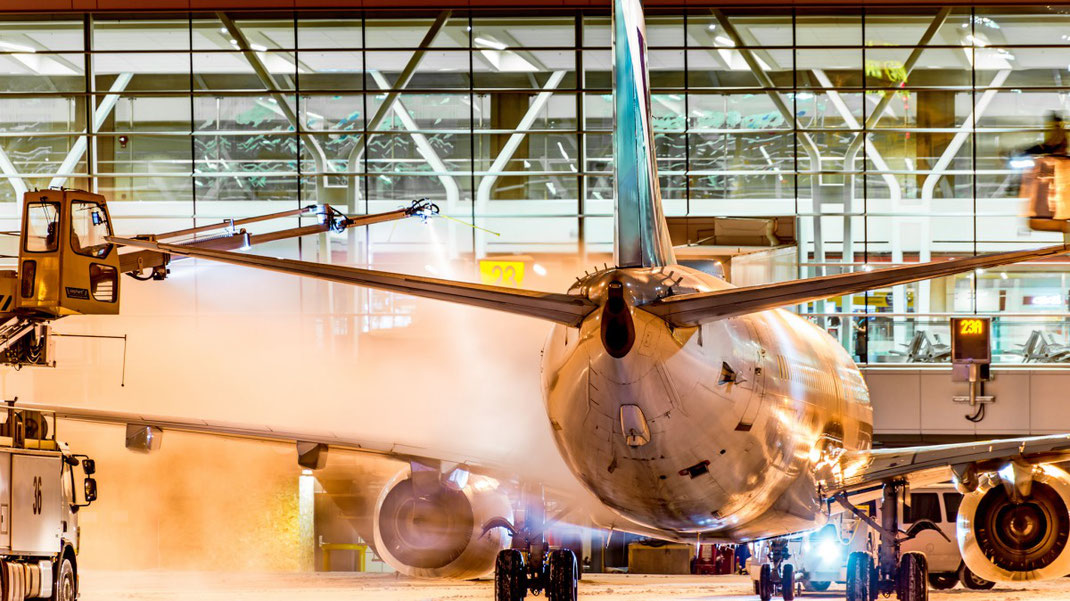 As the airline was formed as a low-cost carrier with egalitarianism in mind, as also seen in JetBlue until recently, WestJet's Boeing 737 and 767 fleet do not feature a first or business class cabin. Instead, the airline offers a premium economy section called Plus. The section features slightly more legroom, but the seats are the same width. One of the main features of Plus is the free snack and alcoholic beverage allowance.
When WestJet takes delivery of the Boeing 787-9 Dreamliner, it will be the first WestJet aircraft to feature a business class cabin complete with lie-flat seats. More low-cost airlines are beginning to rollout premium cabins to satisfy business travelers. JetBlue introduced JetBlue Mint and WOW Air is rolling out its Big Seat product.
8. Operates a few point-to-point transatlantic flights with a 737.
Although WestJet is a hub-and-spoke airline, as most airlines in the world are, it does operate a few point-to-point flights from cities on the Atlantic Coast of Canada. In addition to flights to holiday destinations in the US and the Caribbean, WestJet operates eastbound flights across the pond to Europe. Flying ETOPS equipped 737s, the airline takes advantage of the short distance between cities such as Halifax and St. John's and Western European cities such as Dublin, Glasgow, London and Paris to offer nonstop flights without needing to use a widebody aircraft.
The airline began flying transatlantic to Glasgow and Dublin but then expanded to include London-Gatwick and Paris-de Gaulle with its Boeing 737 MAX 8 aircraft. Air Canada also operates transatlantic flights between Canada and Europe on its Boeing 737 MAX 8 aircraft to largely the same cities. Before the MAX, Air Canada operated St. John's to London-Heathrow with an Airbus A319/A320 equipped with ETOPS.
9. WestJet Livery will change soon.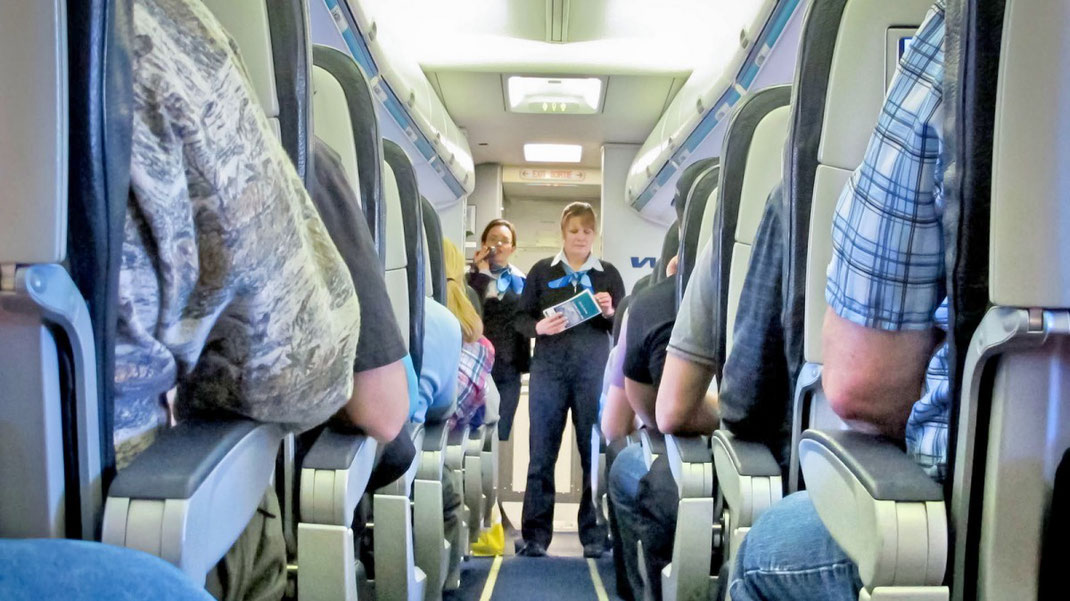 Since its inception in 1996, WestJet has only ever had one livery. When the airline announced its order for the Boeing 787-9 Dreamliner, it took the opportunity to unveil a new livery. WestJet is keeping its green color but is putting more focus on the Canadian Maple Leaf by putting it on the tail instead of next to the airline's name.
Additionally, the WestJet name is put on the middle of the aircraft instead of above the windows and is in a few font. Some of the airline's newly-delivered Boeing 737 MAX 8s are already wearing the livery.
10. WestJet has its own low-cost carrier.
It's uncommon for a low-cost carrier to have an ever lower-cost subsidiary carrier, but WestJet does. The airline created Swoop, an ultra-low-cost carrier owned entirely by WestJet, to serve as Canada's first airline of the type and shadow WestJet's network under an ultra-low-cost business model. The airport is based in Calgary but has hubs in Hamilton, just outside Toronto, and Edmonton, just north of Calgary.
The airline mainly serves cities in Canada but is expanding to serve US holiday destinations starting in October. Keeping in line with WestJet tradition, the airline's fleet is solely comprised of Boeing 737s with Swoop operating 4 Boeing 737-800s with 189 seats. The aircraft are fitted with power outlets at every seat, WiFi and a streaming entertainment service.
My Travel Hacks shared with you!
As a frequent flier, I usually book my trips on JustFly (amazing fares) or Skyscanner (cheapest for Business Class tickets) for the best deals on the internet. 
I put together a whole article with my best Business Travel Hacks and Trips. Including how to get cheap lounge access, affordable airport pick ups or how to find the best seat on your next flight, check it out!
---
Before you go, read another story!
---
Comments: