Air China usually is a below average airline from my experience. Outdated planes, lame food, bored Cabin Crew and always late. However I tried their new Airbus A350 and I was very much impressed by how much it's product has improved. The seat was comfortable, the food solid and the crew was doing a very good job. It's definitely a more competitive product and meets international standards. Watch my video review below for a more comprehensive review. 
Flight Details:
Flight Air China CA1831
Beijing Capital (PEK) to Shanghai Hongqiao (SHA), December 5th
Airbus A350-900 B-1080
Duration: 01:40 hours.
Seat: 2K (Business Class)
As a frequent flier, I usually book my trips on JustFly (amazing fares) for the best deals on the internet.
I also have a $40 AirBnB Voucher for you!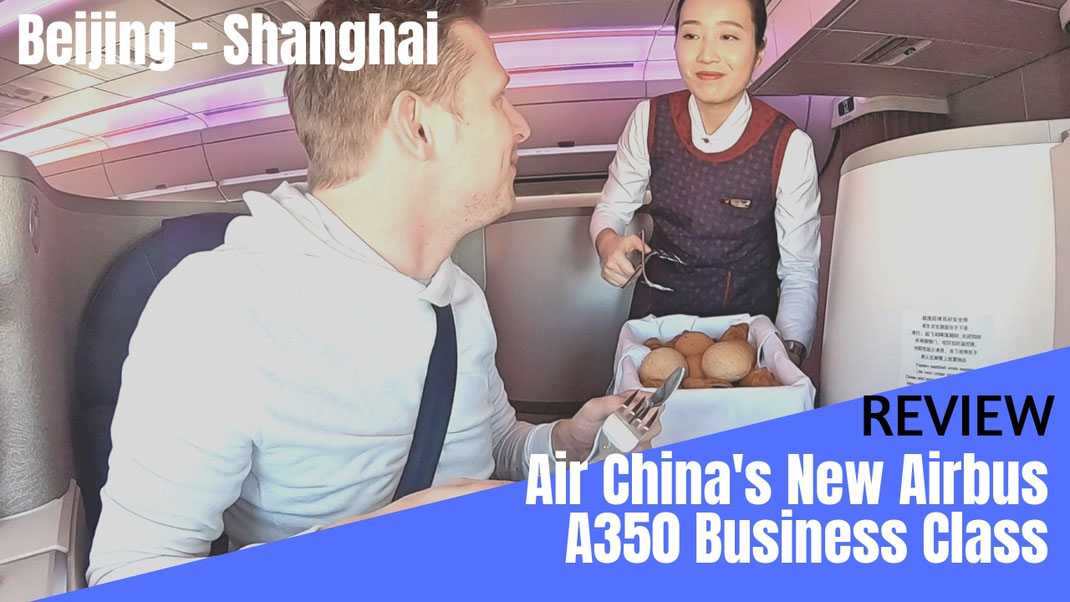 My Air China A350 Video
Watch my comprehensive video review on YouTube featuring Norwegian Air Premium and Economy Class.
If you want to support my work, please subscribe to my channel, like the video and leave a comment, telling me what you think! Thanks, your help is much appreciated. You can also support my channel on Patreon - Thanks!
Air China A350 Business Class
Air China's new Business Class on the Airbus A350 comes in a 1-2-1 configuration with 32 lie-flat seats in total. Each seat features a personal entertainment screen, a power outlet as well as a USB slot. You'll also receive a pair of slippers, a pillow as well as a blanket. On longer flights Air China provides an amenity kit. You'll also have access to Free WiFi.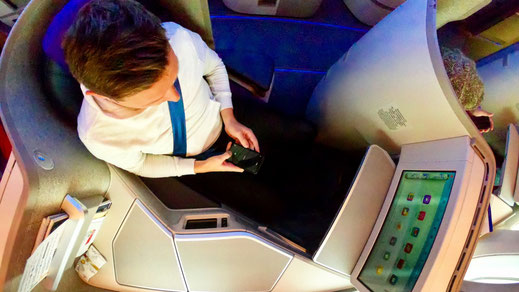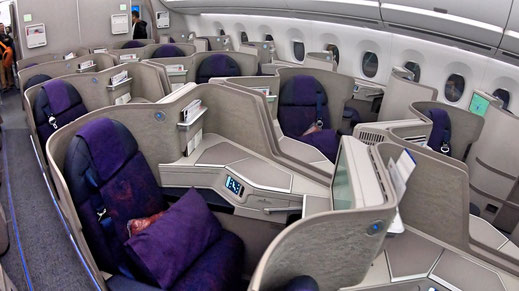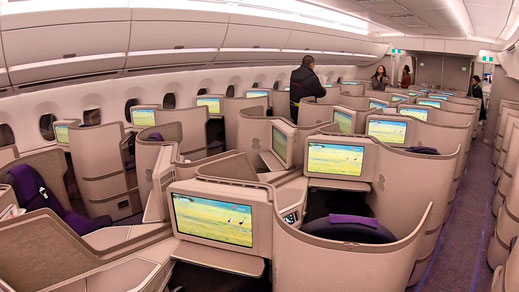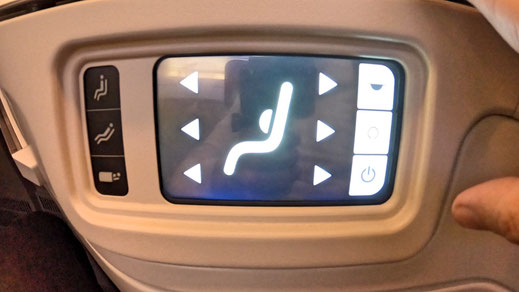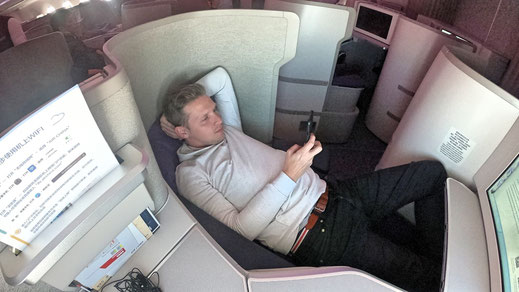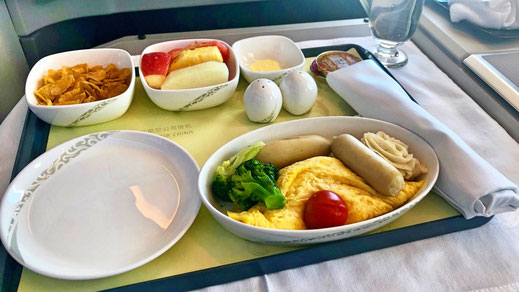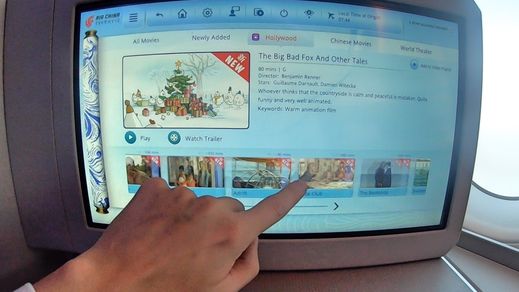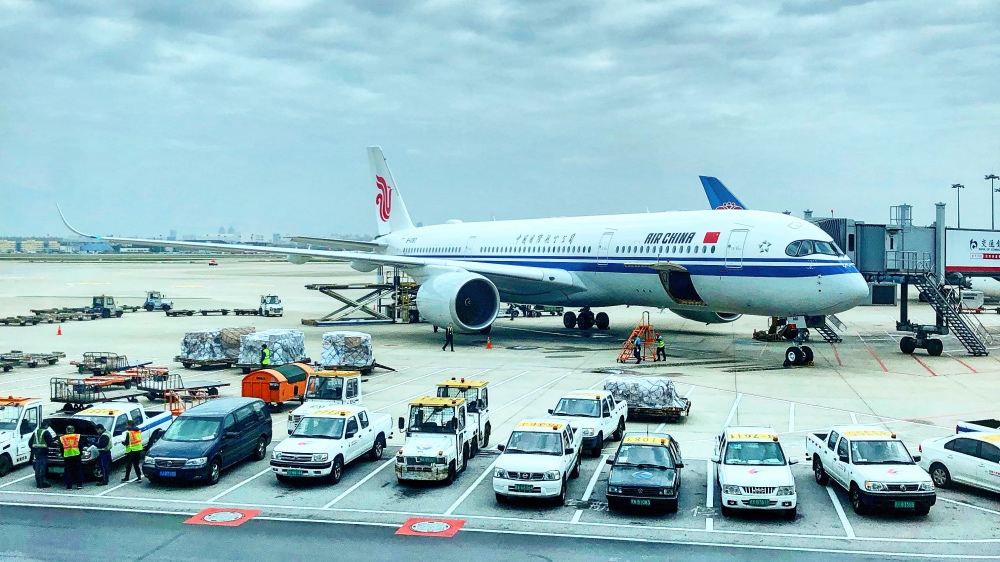 Premium Economy and Economy Class
Air China's A350 also features a Premium Economy Class with 24 seats in a 2-4-2 configuration. The standard Economy Cabin features 256 seats in a 3-3-3 configuration. Each seat in both cabins comes with a personal entertainment screen, USB and a power outlet.
My Travel Hacks shared with you!
As a frequent flier, I usually book my trips on JustFly (amazing fares) for the best deals on the internet and get your hands on my $40 AirBnB voucher!
I put together a whole article with my best Business Travel Hacks and Trips. Including how to get cheap lounge access, affordable airport pick ups or how to find the best seat on your next flight, check it out!
---
Before you go, read another review.
---