I have flown all the Middle Eastern Airlines in Economy Class and there is no doubt that all of them have a great hard product. The soft product shows great gaps though. While Qatar Airways stands out, Etihad and Emirates Crew usually perform rather averagely. Unfortunately Oman Air was even worse. The cabin crew was underperforming, bored and couldn't manage to serve every passenger within 4 hours of flying. The had to suspend half way trough the coffee and tea service. Very poor performance. However the hard product was great, especially for a narrow body 737.
Flight Details:
Flight Oman Air WY384
Colombo (CMB) to Muscat (MCT), December 23rd
Boeing 737-800 A4O-BAH
Duration: 04:10 hours.
Seat: 32H (Economy Class)
As a frequent flier, I usually book my trips on JustFly (amazing fares) for the best deals on the internet.
I also have a $40 AirBnB Voucher for you!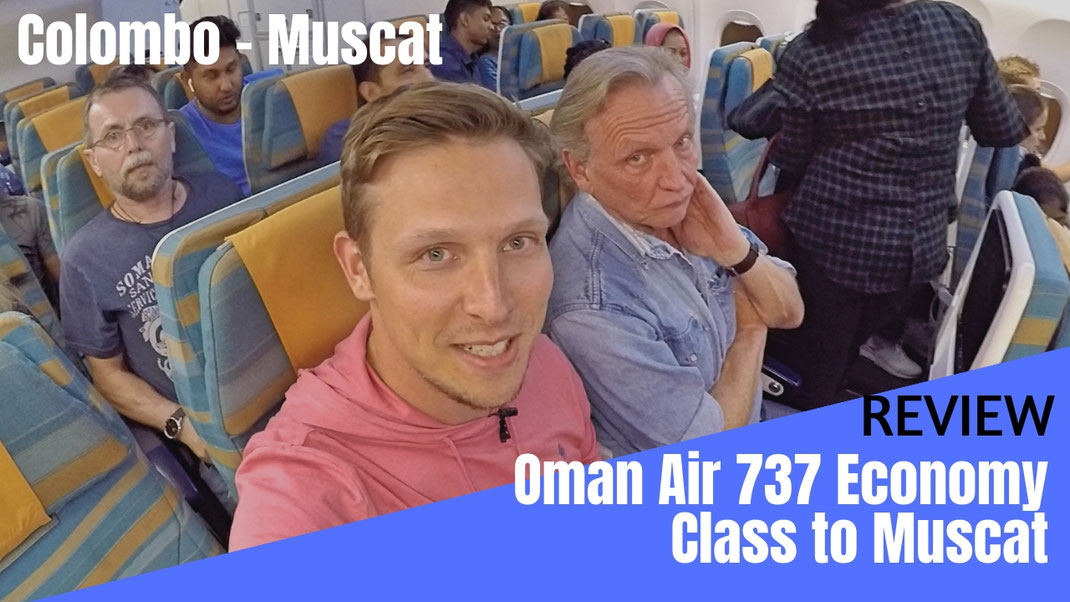 My Oman Air Video Review
Watch my comprehensive video review on YouTube featuring Oman Air"s Economy Class.
If you want to support my work, please subscribe to my channel, like the video and leave a comment, telling me what you think! Thanks, your help is much appreciated. You can also support my channel on Patreon - Thanks!
Oman Air 737 Business Class
Oman Air's 737 Business Class comes in a 2-2 configuration with 12 recliner seats in total. It says it offers seatback TV which clearly isn't the case. I assume it's kept in the armrest. All seats come with a power outlet and USB slots.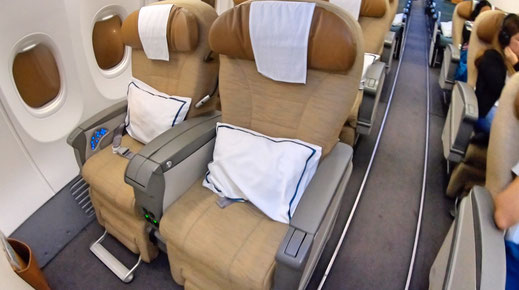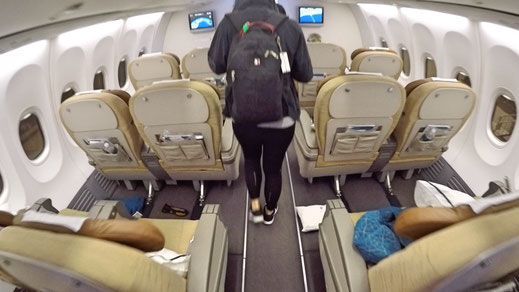 Oman Air 737 Economy Class
Oman Air's Economy Class comes in a standard 3-3 configuration with 144 seats in total. Each seat offers a personal entertainment screen with a great selection of movies and sitcoms. Oman Air doesn't offer inflight WiFi or Power outlets. Pillows were already at your seat as well as headphones.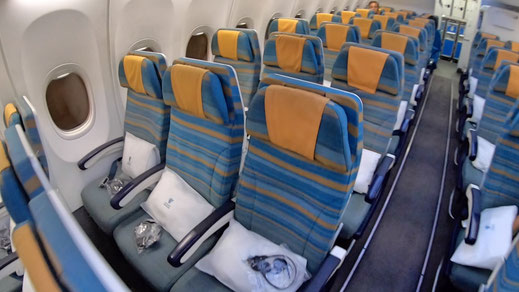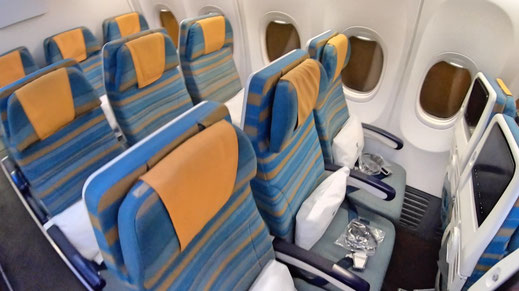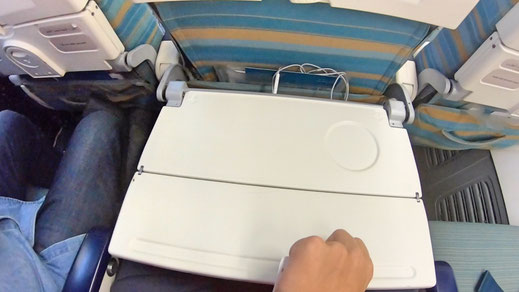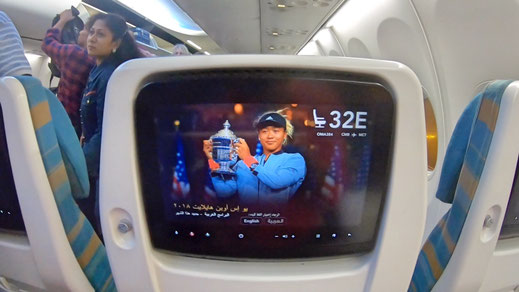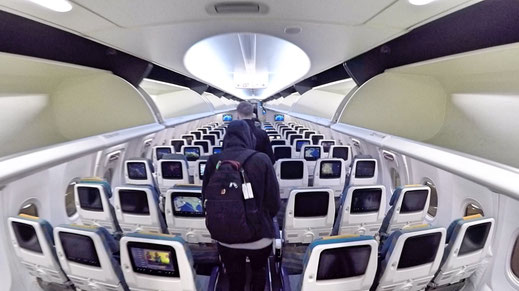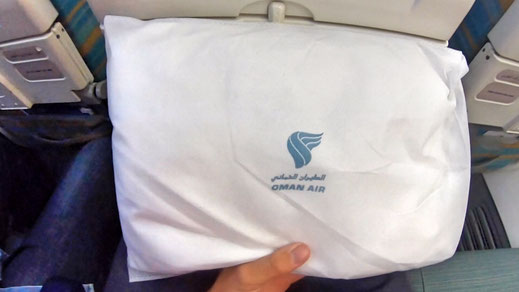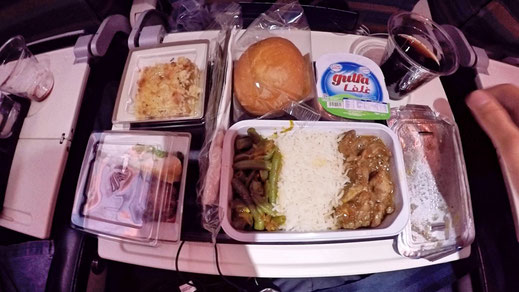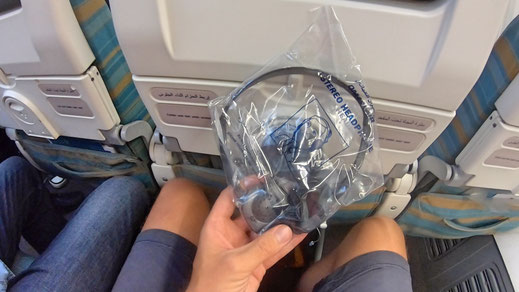 My Travel Hacks shared with you!
As a frequent flier, I usually book my trips on JustFly (amazing fares) for the best deals on the internet and get your hands on my $40 AirBnB voucher!
I put together a whole article with my best Business Travel Hacks and Trips. Including how to get cheap lounge access, affordable airport pick ups or how to find the best seat on your next flight, check it out!
---
Before you go, read another review.
---