Louisiana is famous for its food and music but also offers several other forms of entertainment. In 1991, Louisiana became the fourth state to allow casino gambling. There are now about 15 riverboat casinos, 3 land-based casinos and 4 Indian Reservation casinos with more being planned. things however may be about to change as reported by KTBS News.
The casinos in Louisiana are friendly, clean and are state of the art, but with so many casinos waiting for you in this state, including ones in New Orleans, Lake Charles, Baton Rouge and Shreveport, it can be difficult to know which are the best. People tend to decide where to visit based on the impressive promotions which are regularly made available. There are numerous other sites that will provide you with more information on free offers both online and off.
Here is a look at the top 3 casinos to visit in Louisiana. If you would like more information about the best casinos in Louisiana, you should check out Casinos.us.
Harrah's New Orleans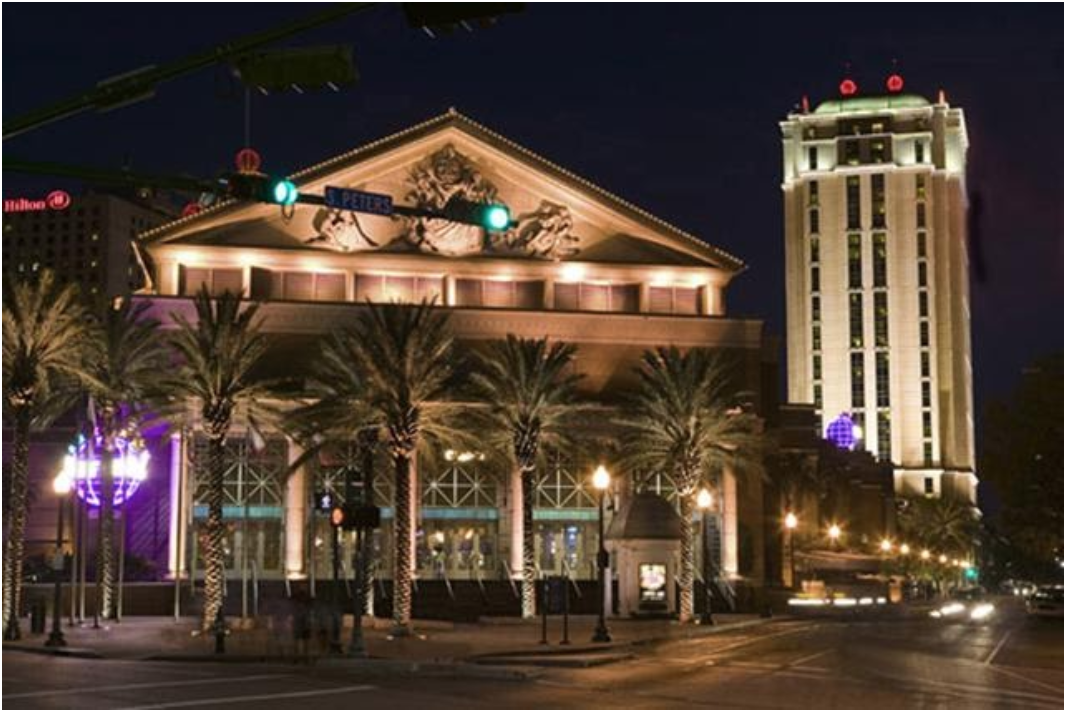 Harrah's New Orleans is a luxurious vacation and gaming resort
The 26 story Harrah's New Orleans that sits on the edge of the French Quarter and the Arts District, is close to the river. The hotel at the Harrah's New Orleans has 450 rooms and if you are looking for somewhere to eat then you can choose from quick bites, casual dining or upscale options.
The Casino
The casino comprises of 115 000 square feet with thousands of slots, hundreds of gaming tables and a WSOP poker room with 20 tables. 
There is a fun and friendly atmosphere with professional and experienced staff. There are around 4000 slot and video poker machines at the casino and more than 100 gaming tables. You are sure to find a game that you love to play at this casino.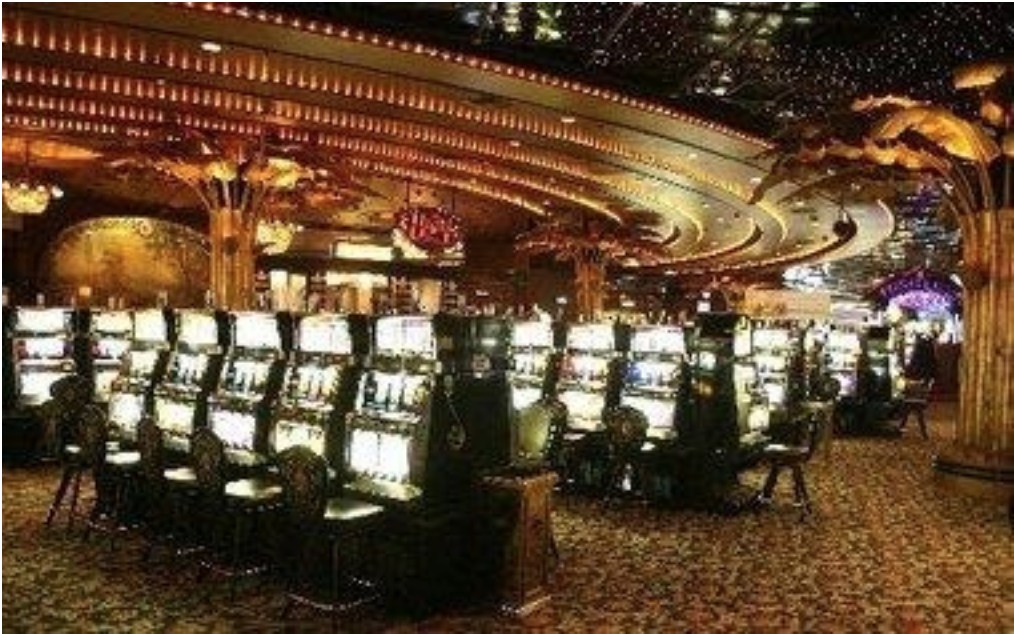 In terms of slot games, players will be able to choose from low limit games and high rollers will also get to spin the reels in the Court of Good Fortune. 
There is single deck; double deck and shoe fed blackjack games as well as classic roulette and craps games. However, if you are looking for something a little different then you can try Dragon Bonus Midi Baccarat or Fortune Pai Gow, for instance. 
If you are looking for a casino that offers everything and more then Harrah's in New Orleans, Louisiana is your best choice.
L'Auberge Casino Resort Lake Charles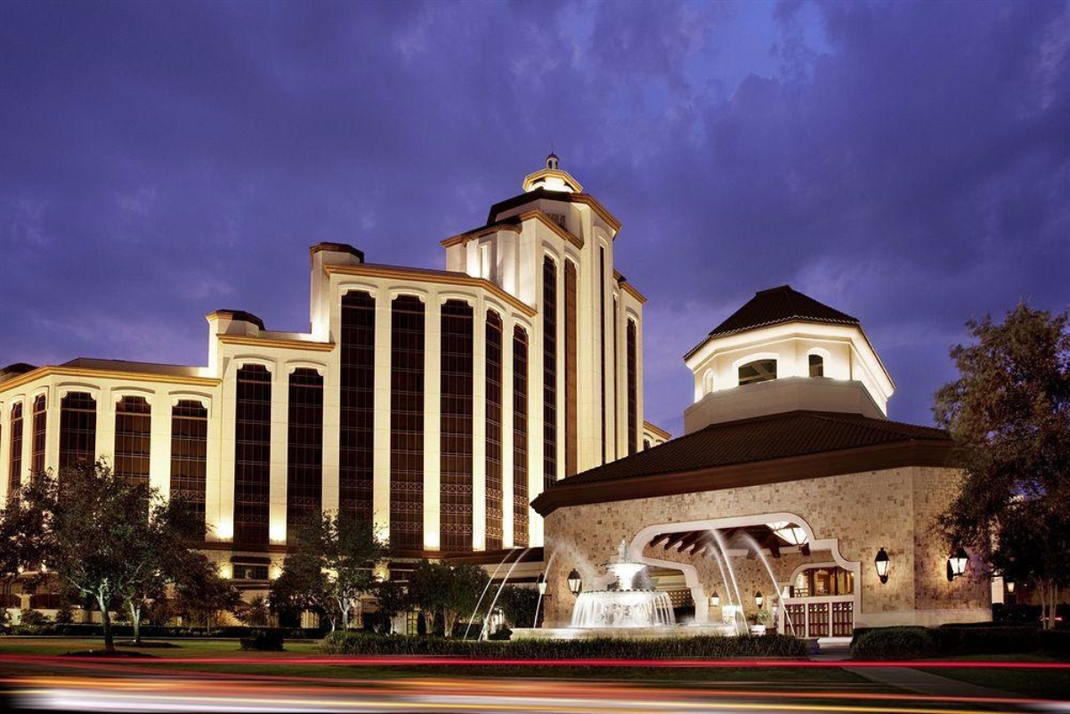 L'Auberge Casino Resort Lake Charles is a luxurious casino and hotel that also has an 18-hole championship golf course. 
The casino covers 30 000 square foot and houses thousands of slots and plenty of table games as well as 8 restaurants that range from casual dining to fine dining, which includes the famous Jack Daniels Bar and Grill.
There are 995 hotel rooms that are fully equipped with modern amenities including air-con and flat screen TVs. There is also a spa where you can relax and unwind, a small RV park and of course you can swing your club and play a round of golf.
The Casino
The setting for the casino is breath-taking as the casino floor sits under vaulted ceilings and a massive glass dome. On the casino floor, players will be able to find 1600 slot and video poker games and 70 gaming tables that offer everything from blackjack to baccarat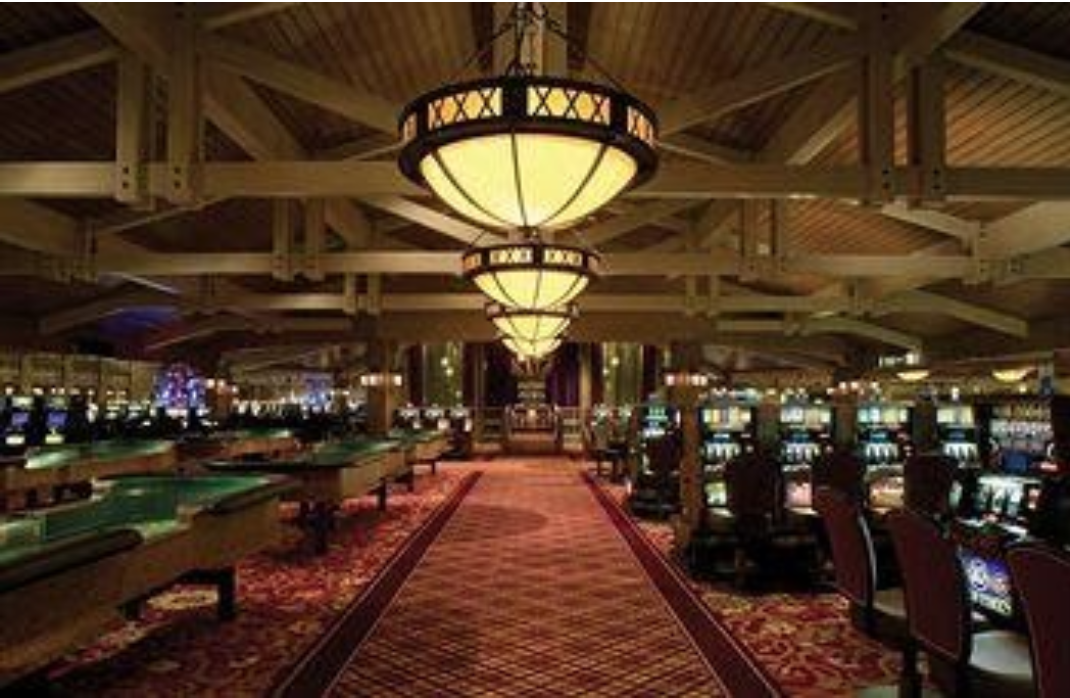 There is a high limit lounge, where qualified players are invited to play a few hands or rounds. The VIP bar is always flowing and the table limits are higher, including high dollar slots. 
The poker area is about 2100 square feet and there is a smaller high stakes room where you will get in-seat massages and tableside food and drink. The casino does host poker tournaments and new poker players are able to learn at free poker lessons that are held Tuesday evenings and Sunday afternoons. Poker games include Limit Omaha, Limit Hold'Em, No Limit Hold'Em, Pot Limit Omaha and High/Low. 
Bask in luxury, play some golf, relax at the spa and have some fun at the elegant casino at L'Auberge Casino Resort Lake Charles. 
Boomtown Casino Hotel Bossier City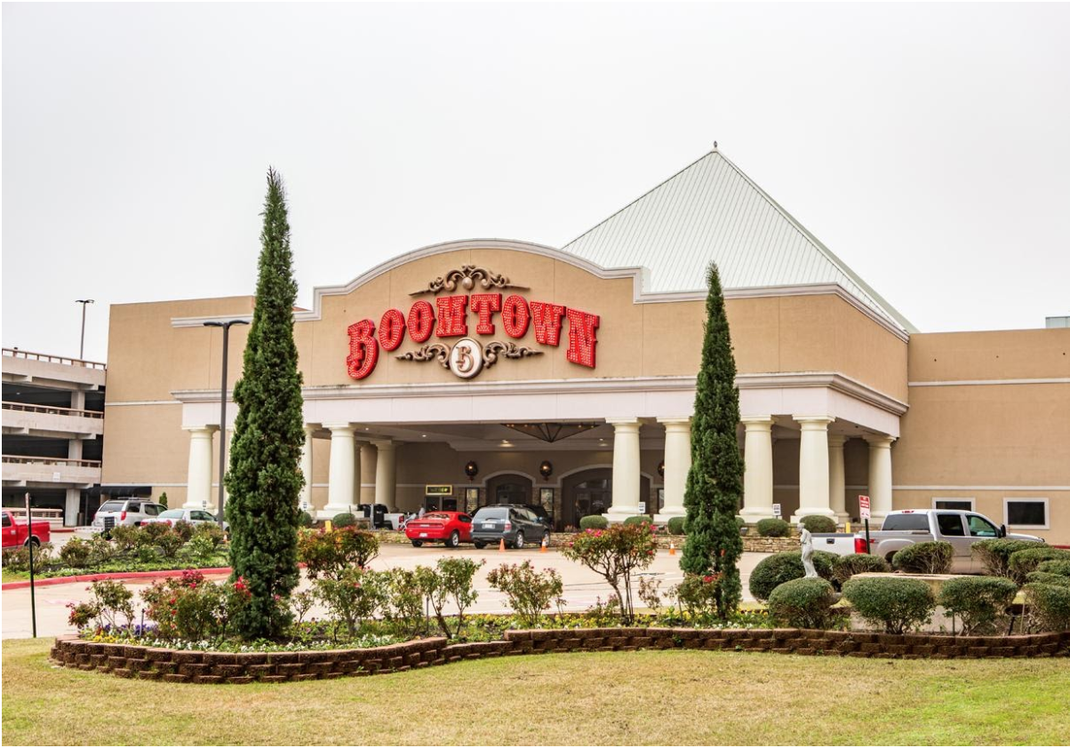 Boomtown Casino is in Bossier City, Louisiana and is open 24 hours a day. There is a 30 000 square feet casino floor that features 1200 slot games, 28 table games and 4 delicious restaurants. There are also a newly remodelled 187-room hotel that has 4 themed suites and 88 garden suites.  You will also find a swimming pool, a Jacuzzi and a small gift shop at the resort for you to indulge in.
The Casino
The casino at Boomtown Casino Hotel Bossier City has 3 levels of gaming. Players will find over 1000 slot and video poker games and 28 gaming tables. At the tables, you will be able to play games of craps, blackjack, table poker and mini-baccarat. 
If you are a high roller, then you can head to the high limit area, which is on the second floor of the casino. In this area, there are high limit slot games, 3 blackjack tables and video poker machines. 
You should definitely sign up to the Boomtown MyChoice awards card so you can get more from your gambling experience including cash back and comps. 
So when you are in Louisiana and are looking for some non-stop fun, then you should visit one of these casinos, as they will not disappoint.
---

---
Leave a Comment below: