From big cats, great apes and komodo dragons to an abundance of exotic birds, the largest continent in the world holds possibly the most diverse collection of wildlife species to be found anywhere else in the world. So irrespective of whether you are an animal lover or not these ten compelling excursions are certain to tempt you to add a wildlife trip to Asia on your bucket list.
Royal Bengal Tigers, India
If there is any sight in the wild which can instantly whip up a frenzy of emotions, it is undoubtedly the sighting of a tiger in its natural habitat. 
India is home to over one hundred national parks, game reserves and sanctuaries which have been established not only to save this beautiful animal but also to protect the other extensive wildlife. Corbett, Kanha, Bandhavgarh, Ranthambore National Parks to name a few, are prime tiger safari destinations. 
An open jeep safari, booked with a reputed provider such as - https://www.naturetrek.co.uk, is the best way to explore the dense forests for this elusive and magnificent cat.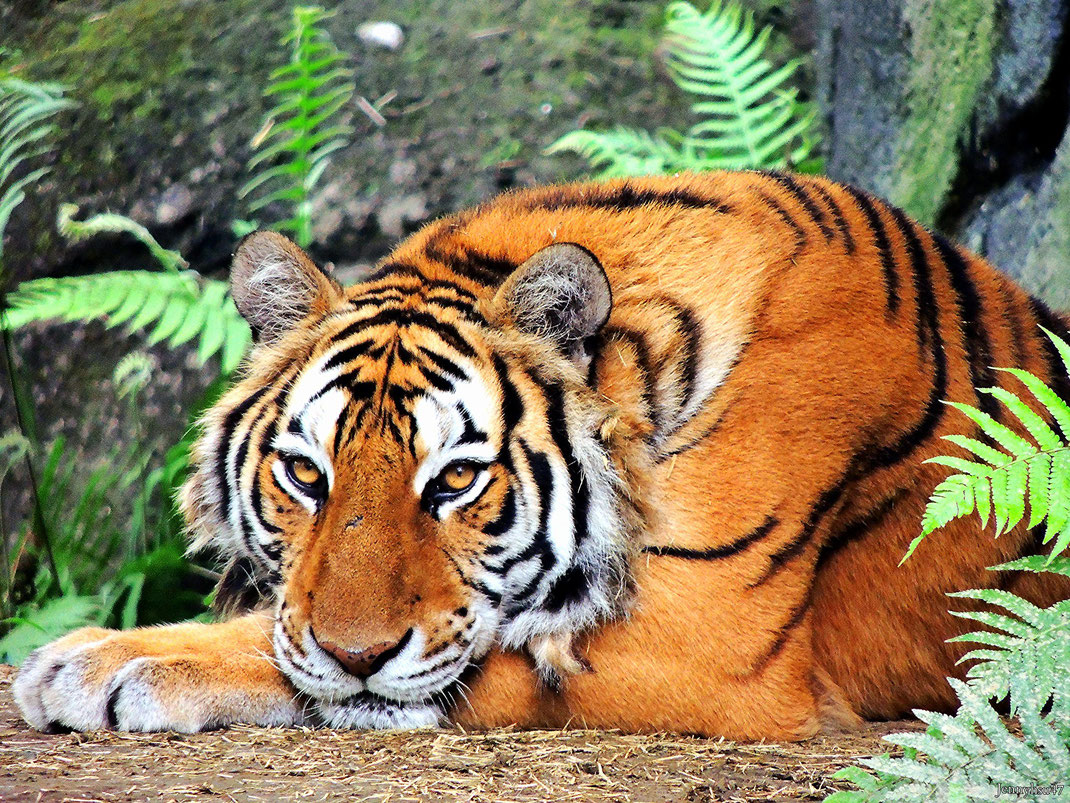 Orangutans in Borneo
Separated from the mainland of Malaysia by the South China Sea, Borneo is home to one of the most valued of all animals - the Orangutan. The Sepilok Orangutan Center in Borneo is one of the most preferred spots to get up close to these most recognisable of all primates and admire them in an undisturbed environment. For variety, Bako national park offers excellent opportunities to spot the cute pot bellied Proboscis monkeys and bearded pigs.
Panda spotting in China
The elusive black and white panda is perhaps the most precious animal left in the wild and can be found in its natural habitat only in China.The Dujiangyan Panda Base, near Chengdu, is a refuge cum release center for these monochrome creatures. Visitors here can have unforgettable interaction with these marvelous species and gain valuable insight on the methods taken to protect them.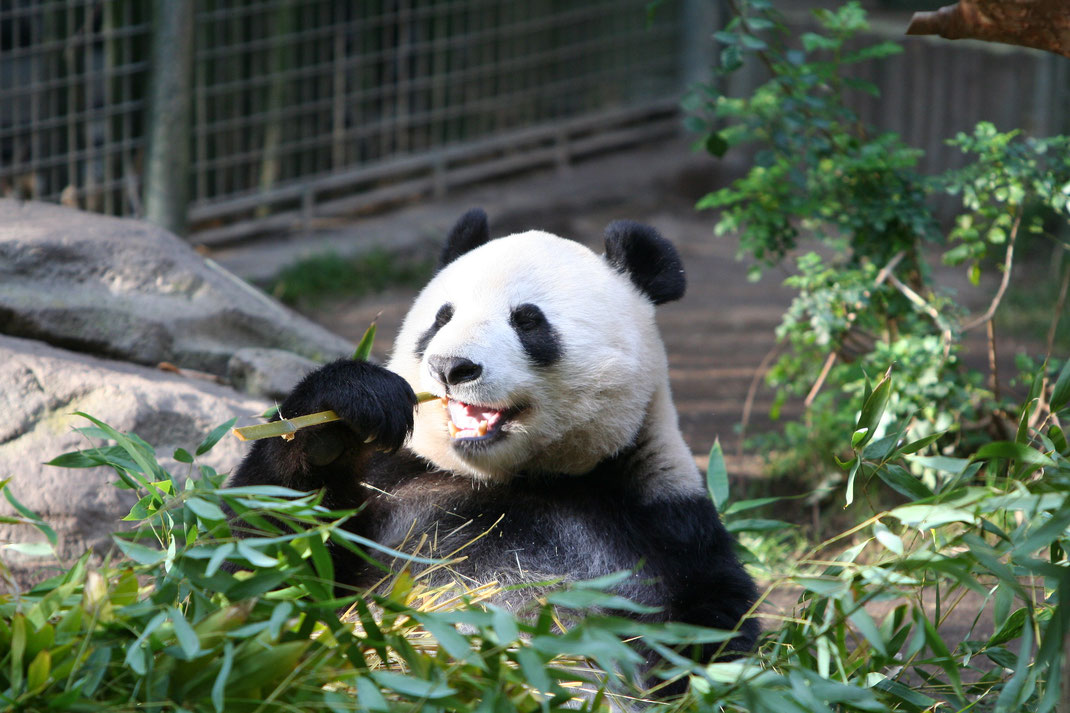 Snow leopards of Mongolia
The South Gobi region of Mongolia is home to the largest population of snow leopards outside China. This area offers an excellent chance to see these extremely secretive animals, without having to brave the harsh climes often associated with seeing them elsewhere in the world. 
The remote Altai Mountains, one of the few remaining wilderness places left anywhere, have a remarkable number of snow leopards, while other interesting animals which constitute its prey are also harboured here. Specific observation sites have been put up here to scan for the leopards without disturbing them in any way.
Spot bathing macaques in Japan
The Japanese macaques, or snow monkeys as they are often referred to, are the only primate species which can be found so far north in the world. It has been observed over the years that these monkeys have been using hot springs to alleviate many of the issues which arise in such harsh conditions. 
Their unique behaviour in the Jigokudani Monkey Park, near Yamanouchi in Japan attracts thousands of visitors each year, who undertake the sometimes challenging trek in intense snowfall and freezing cold to see these apes at bath time. Though the park is open round the year, the winter months are the best time to see them. The park can be accessed from Kanbayashi Onsen bus station after a forty minute walk or from the paid parking lot after a short fifteen minutes walk.
Komodo dragons in Indonesia
The distant Nusa Tenggara island chains of Indonesia which comprise of Komodo, Flores, Rinva and Padar are the only places on earth where one can easily spot the largest lizard in the world, the mighty Komodo dragon.
These scaly monitors can attain a length of three meters and can weigh as much as 70kg. Visitors travel here in great numbers to see these large reptiles, which were first discovered in 1926. While the dragons are the principal attraction, this region is home to a large variety of marine life like manta rays, pygmy seahorses, sharks and dolphins.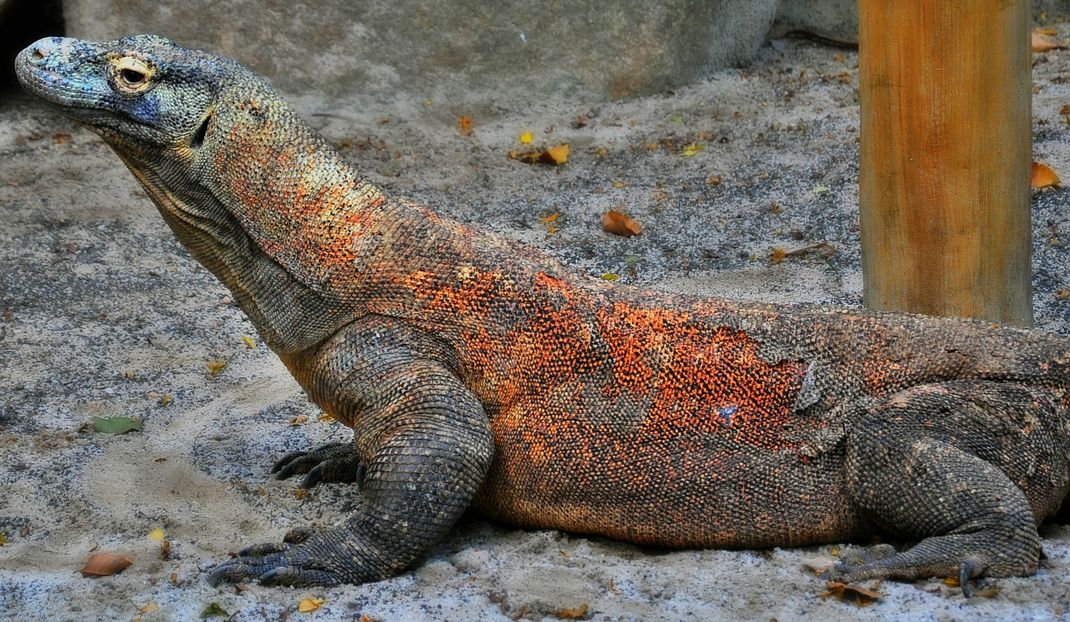 Elephants in Sri Lanka
The annual congregation of Asian elephants, aggregating over 300 in number, can only be seen in the Minneriya National Park in Sri Lanka. Every year during the months of September and October, vast herds collect here to feed, mate and give birth around the numerous water holes.The 8,890 hectares park can be accessed from Colombo by a four hour drive. 
Apart from the elephants which are the major draw, the park holds a healthy population of other species of animals like leopard,wild buffalo, bears and deer. Around 170 species of birds can also be spotted in this area.
Whale sharks in Philippines
The Donsol Bay, near the island of Luzon, in the Philippines is the perfect place which guarantees 100% chances of seeing whale sharks. Nature lovers flock here to swim alongside these massive mammals in a spectacular underwater environment. Regular boat trips take place around the bay and once the spotters see a shark the willing guests Don gear and go for a memorable swim with these awesome creatures. The best season to see the whale sharks in the local waters is from February to April.
Rhinos in Nepal
The UNESCO World Heritage site of Chitwan National Park in Nepal is a pristine track of wilderness with a rich ecosystem. This diverse habitat is famous for its large population of the greater Asian one-horned rhinoceros which are spread over an area of 932 square kilometres. 
They inhabit the alluvial flood plains where there is an year round availability of grass and water. The best way to track the rhinos is either by way of an open jeep safari or on elephant back. Hunting has long since been banned in Chitwan and poaching is under control as a result of which the rhinos can be found grazing at close quarters and without much fear.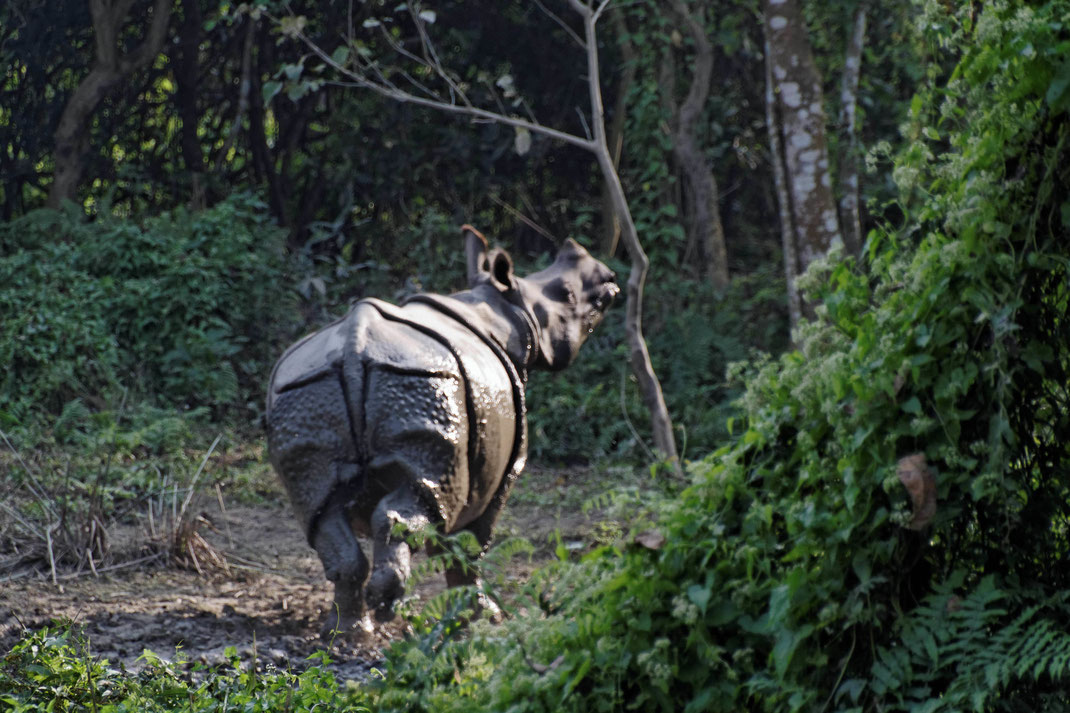 Leopards in Sri Lanka
A former hunting ground of the British, the 900 square kilometres Yala National Park in Sri Lanka is now a premier protection place for the endangered endemic Lankan leopard. Having a population of a leopard for every kilometre, this density is said to be the highest anywhere else in the world. Sightings are excellent in the dryer months between February and June when the shallow lagoon wetlands make animal spotting very easy.
Intrepid forests, pristine water bodies and diverse environments which are found only on the Asian continent have made this land mass into a thriving hotspot for some of the most beguiling species on the globe. Strict conservation methods have ensured that a natural and secluded habitat remains for these extremely endangered animals even in these difficult times. For nature enthusiasts and animal lovers, Asia offers truly unending opportunities to view these specimens before they become history.
---

---
Leave a Comment below: