If you are rather new to the world of essay writing, it might be a bit challenging to come up with a plan of action when you have such assignments to complete. To make this easier for you, a professional writer will share her essay writing knowledge and experience with you. 
Here is Jennifer Lockman, an academic writer from essayservice.com, answering some of the most burning questions students have when they need to write a good essay. These answers will help you improve your essay writing journey.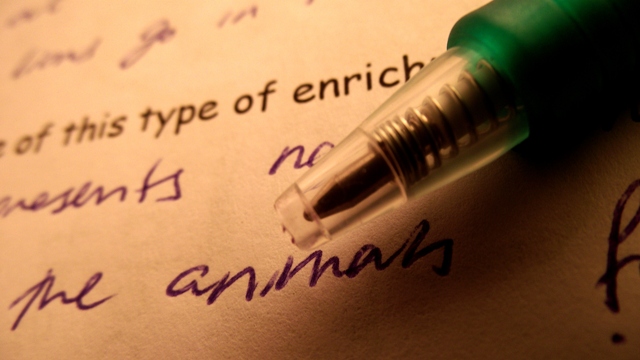 Why is it difficult for students to write their essays?
"Probably because they just do not know how and where to start. The good news is that it is very easy to manage that problem by conducting sufficient research on essay writing in general and your specific assignment in particular. 
Step 1: you need to make sure that you understand all of the academic writing guidelines and know what makes a good essay, its components, structure, essential parts like a thesis statement, etc. Furthermore, you need to learn what kind of wording is appropriate in essay writing to feel confident about your essay experience.
Step 2: you need to research your assignment and the topic you are working on. When you have a sufficient amount of data at hand, you will already have plenty of ideas on how to structure your essay and what information to mention there. At the beginning of essay writing, it is all about the quality of your research."
Why do students procrastinate and wait until the deadline comes?
"There are lots of reasons for procrastination. It's possible that they just don't know how to approach the assignment, where to start. There are also cases where you think that you are just not smart or competent enough to take on the task because it looks like quite a challenge. The truth is, that's the way it is supposed to be. The assignments you get should be somewhat higher than your current skill set so that you could use them as a tool for growth. That's why you should never abandon an assignment if it looks too complicated at first sight.
To manage procrastination, you also need to make sure you have no distractions, that is no one and nothing stopping you from doing the assignment. I assume that in many cases, the distractions come from social media channels, so if I had such a problem, I would turn all notifications off, set some limits, and personal deadlines to discipline my studying process. You can manage procrastination if you learn how to discipline yourself."
How should one write a good thesis statement for an essay?
"A thesis statement is an essential part of each essay as it always gives the professor a clear idea of the quality of your paper. The thesis statement should always be the very last or the two last sentences of your introduction. To make sure your thesis statement is good, check if it meets the following criteria:
Clear and concise. Your thesis statement needs to be up to a point; you have rather a limited word count here, so there is no need to mention something that is not essential in making a viable claim.
Arguable. You should never mention something that is common knowledge in your thesis statement. If the claim is not arguable, then there is no need to write a paper about it. For instance, saying that "boiling water is hot" is common knowledge, there is nothing to question or prove here. 
Answers "Why?". After making a claim, you need to mention why you believe your claim to be correct by referring to some substantial evidence you found in scholarly sources."
What is the final step in writing an essay?
"The final step in writing an essay is the conclusion. In terms of its volume, it is supposed to take around 10% of your total word count. In your conclusion, you need to summarize all of the findings that were mentioned in the essay without introducing any new information. The conclusion is the very last part of your essay, yet that does not mean that the writing process ends there.
As soon as you have the whole structure of your essay ready, it is important to give it another read to make sure you eliminate all the spelling errors or any other grammar mistakes. Additionally, it will give you a chance to double-check if all the sources you used are properly referenced, and if all the content is relevant. In case you find that some parts of your essay are somewhat vague and do not bring any real value to the paper, it is better to delete them and replace them with information that helps to support your claims."
---

---
Leave a Comment below: