Although it may have a less-than-favorable reputation for its weather, there are still many great reasons to visit the UK.
In fact, it's a fantastic place to visit and a travel destination you should definitely not miss out on. And for a comparatively small area, the UK really has a lot going on: home to vibrant busy cities and beautiful natural landscapes, as well as a rich history, melting pot of cultures, and some intriguing traditions. 
Here are just four reasons why the UK should be your next travel destination: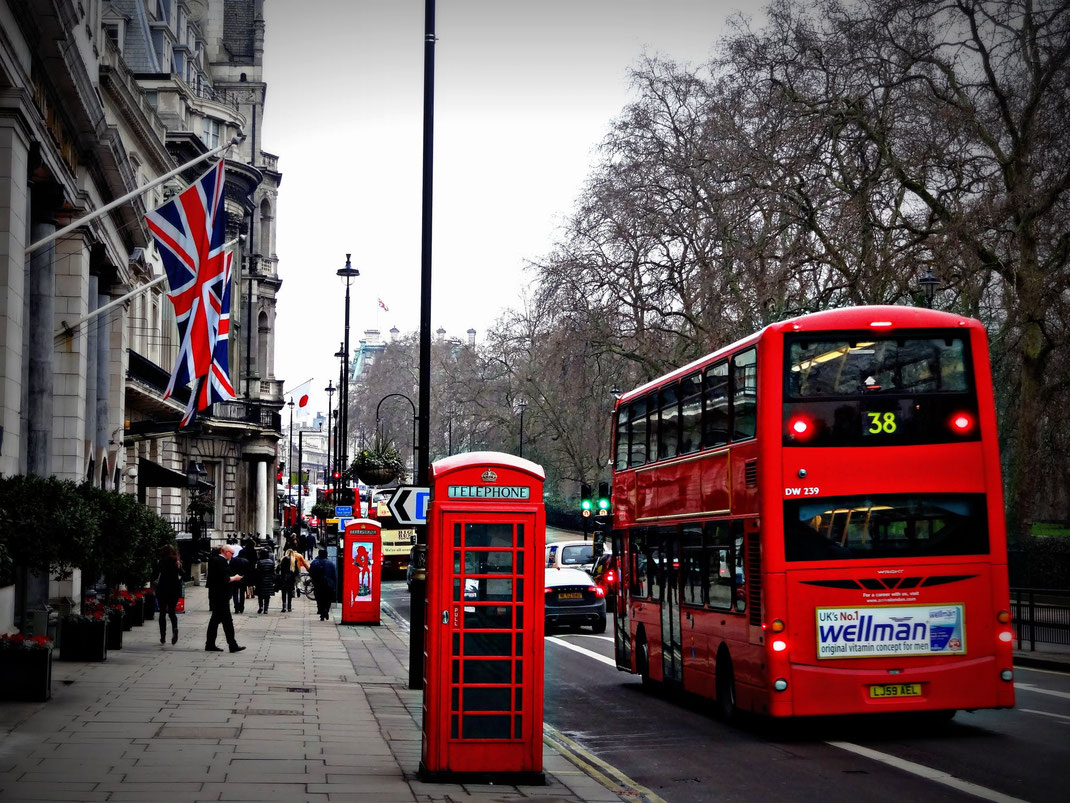 1. A world-famous capital
Think of the UK and the first place that your mind will jump to is London, no doubt. And although England's capital does feel like a bit of a clichéd travel destination, it really is somewhere that you have to visit at least once in your lifetime, for many different reasons.
There are many tourist attractions and landmarks that you should visit while you're in London, from sights like Buckingham Palace to Big Ben, the Houses of Parliament, and the Tower of London. And of course, you'll need to go to Hyde Park, ride a red double-decker bus, get lost on the tube, get attacked by pigeons in Trafalgar Square and do some shopping on Oxford Street.
But look beyond these classic tourist activities (which are admittedly fun), and London is a wealth of fascinating things to do and places to visit — a diverse mix of cultures and history where something is always happening.
The nightlife is vibrant and memorable; hit the gay clubs in Soho for a fun night of clubbing or indulge in a night of poker at one of London's enticing and glamorous casinos (this list of London casinos should give you some inspiration).
Prefer meals out to wild nights? Foodies can delight in the huge range of incredible eateries that London has to offer, whether it is Michelin star tasting menus or wandering through Borough Market in search of the perfect street food. Whatever you decide, you're in for a treat.
2. Beautiful coastlines
So the UK might not have the tropical palm tree-fringed beaches and crystal clear waters of other, warmer travel destinations.
However, there is something about the coast in the UK that is beautiful, sometimes wild, and quintessentially British. And whether you're after colorful seaside towns, sandy shores or famous white cliffs, there's something for everyone.
The coastlines in Cornwall are particularly stunning. Travel down to Land's End and the surrounding area and you'll be treated to breathtaking stretches of sand with good surf like Sennen beach, or tucked-away secrets coves like Porthchapel and Nanjizal, where you can barbecue your own freshly-caught mackerel. Or head to the picturesque town of St Ives and buy a cornish pasty or some fish and chips to munch on the sand — just watch out for seagulls!
It's not just the Cornish coast that is worth a visit either; head anywhere in the country and you're bound to find a stretch of shoreline that is unique and fascinating. The wild waves of west Wales are incredible — the rugged Gower peninsula is spectacular, as are the beautiful, unspoilt beaches of Pembrokeshire. You might even spot an ancient castle or Celtic church while you're sunbathing.
3. A fascinating, multi-layered history
If you're a history buff, then you'll find the UK intriguing. The British Isles are steeped in history — probably something to do with being invaded over and over, whether it was by the Vikings, Romans or Norman conquerors… Each fascinating period of history has layered up to create the rich tapestry of British culture that we know and love today. 
You can find historical sites, artifacts and architecture peppered across the land — whether it's the ancient circle of Stonehenge, Roman ruins, Tudor manor houses, cobbled Victorian high streets or dramatic castles perched on top of hills. 
In fact, capital cities Cardiff and Edinburgh are famed for their spectacular and distinct castles, adding a strong sense of history to the centers of these bustling cities.
You can explore this rich history for yourself simply by wandering around the UK, or you can take advantage of the abundance of museums (sometimes free) that document the events that have left their mark on the British Isles. It's a great opportunity to learn about everything from invasions to the Industrial Revolution to the Brits' frankly confusing relationship with their royal family.
4. The scenic countryside
Of course, there are some fantastically fun cities to visit in the UK — Edinburgh, Bristol, Liverpool and Brighton to name but a few — but if you want to escape the hustle and bustle of city life, then you'll find some perfect and peaceful countryside waiting to be discovered. 
The countryside in the UK is quietly understated but truly beautiful. The rolling hills and frosty valleys, the colorful patchwork of farmlands, knee-high wildflowers in summer meadows, the dappled light of woodland in winter… Wherever and whenever you are in the UK, there's some delightful countryside to explore.
If you're going to make a special trip, then it should probably be to the Lake District. 
Famous for its shimmering lakes, craggy rugged mountains and dark forests, this is a true area of natural beauty. 
You could spend weeks exploring the area and keeping finding new things to excite you — from quaint villages like Grasmere tucked into valleys, to artistic inspiration from the watercolor landscape around Windermere, to cascading waterfalls and mysterious caves in Borrowdale.
So what are you waiting for? Put those hiking boots on and embrace the outdoors! (You can enjoy a pint of beer in a warm pub afterward, don't worry.)
These are just four reasons that the UK should be your next travel destination — and trust us, there are many, many more. The next time you're choosing your next place to visit, you might want to consider a trip to this most fascinating and beautiful of isles.  
---

---
Leave a Comment below: