YouTube has every day around 30 million unique active users. This means that channel that manages to get the most likes on YouTube is going to be an extremely profitable one. All of the channels on the platform want to become the most subscribed one, even though this is a difficult achievement. At this moment, the most subscribed YouTube channels are the following.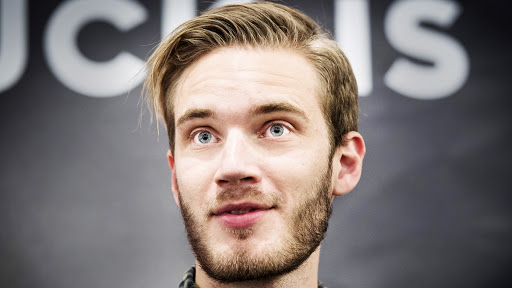 #10 ✿ Kids Diana Show
Subscribers: 54.9 million
Children's YouTube channels are extremely popular on this platform. ✿ Kids Diana Show is a Ukrainian channel that features the adventures of the 6-year-old Diana. Its content includes unboxing, challenges, day trips, and funny adventures.
#9 Zee Music Company
Subscribers: 55.5 million
Zee Music Company is a channel from India and has risen in popularity in recent years. The majority of the videos uploaded in this YouTube channel consists of music videos. Moreover, there are song performances taken from movies and the television. In its description, the channel states that there are more than 220,000 hours of content.
#8 Like Nastya
Subscribers: 55.6 million
Like Nastya is a very popular children's YouTube channel from Russia, featuring the 6-year-old Anastasia Radzinskaya and her parents. The content on this channel focuses on day trips, playing, Halloween costumes, and vlogs. Like Nastya's videos are among the ones with the most likes on YouTube.
#7 Canal Kondzilla
Subscribers: 58 million
Cana Kondzilla is another popular music YouTube channel. Konrad Cunha Dantas, the channel creator and owner of the Kondzilla Records, creates music of the funk ostentacao genre. As expected, the channel's content is mainly music videos, as well as some behind the scenes footage.
#6 WWE
Subscribers: 61 million
No one can deny that World Wrestling Entertainment is very popular. So, it's only natural that its YouTube channel is the most popular sports channel at the time. The content of this channel consists of matches' recaps and footage from the archive.
#5 5-Minute Crafts
Subscribers: 66.9 million
5-Minute Crafts is the most popular DIY YouTube channel. It focuses on content with creative crafts presented in a way that is easy to watch. Along with the DIY projects, it also includes videos for kids, parents, and life hacks.
#4 SET India
Subscribers: 73.6 million
SET India stand from Sony Entertainment Television, and it is an Indian channel of the TV station of the same name. It uploads clips from its program, trailers, teasers, as well as full episodes.
#3 Cocomelon – Nursery Rhymes
Subscribers: 84.2 million
Cocomelon – Nursery Rhymes is the most subscribed YouTube channel at the moment. This channel is full of nursery rhymes and videos with CGI characters and cartoons. It is no wonder that the videos have the most likes on YouTube.
#2 PewDiePie
Subscribers: 105 million
PewDiePie has been around for a decade and for many years it was the most subscribed channel on YouTube. The main niche of this very popular channel is gaming, even though you will also find some content that focuses on vlogging and meme reviewing.
#1 T-series
Subscribers: 141 million
T-series is a record label and film production company from India. Their  content includes music videos, movie trailers, and movie clips.
---

---
Leave a Comment below: