Many people who have visited Thailand would argue that it is one of the best and most beautiful countries in the world. Bursting with culture, amazing things to do, stunning scenery, delicious food, and serene beaches, it's no surprise that Thailand often comes up tops on travel bucket lists.
And, what's even better is that Thailand is so cheap for visitors. You can easily enjoy this country on a budget, and eating street food is cheaper than cooking at home. However, if you're planning to visit Thailand, it's important to ensure that you are responsible about it. If you are dedicated to traveling responsibly, here's what you can do when you visit this beautiful country.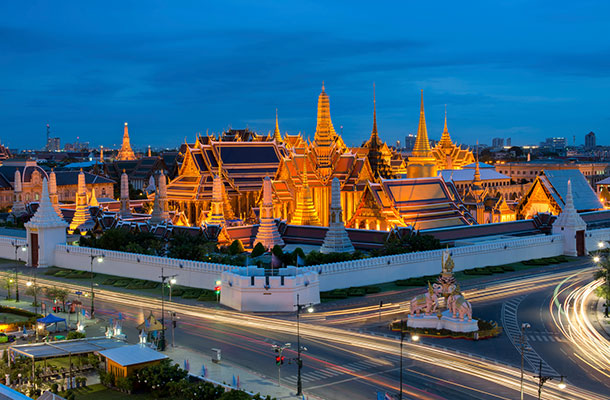 Learn the Language:
You should always try to learn at least some of the language basics before traveling to Thailand. Not only will this help you make a better impression on locals right from the moment you land at the airport, but it also means that you will find it easier to understand instructions, especially if you find yourself in a precarious situation.
Knowing some Thai language basics makes it easier for you to ask for what you want when ordering food and can even help you haggle prices down lower at the night markets. Thai is a rather complex language, but there are plenty of great online courses you can do to help you master the basics.
Eat Less Seafood:
Seafood might be one of the best ingredients in many Thai dishes but the sad news is that tourist consumption of seafood is having a rather big negative impact on the country.
Much of the seafood available in Thailand is not sourced ethically, and the seas around Thailand have been very overfished, which has had a devastating effect on the local environment. However, the good news is that there are plenty of other just as delicious options to choose from, and many stunning vegetarian dishes too.
Research Elephant Sanctuaries:
Almost everybody who pays a visit to Thailand wants to get up close and personal with some elephants - after all, they are gorgeous, gentle creatures that most of us in the West don't get to see every day. Thailand used to be popular for elephant riding, but it's becoming increasingly more well-known that this is harmful to the elephants, and it's now less common in the country.
Instead, elephant sanctuaries are gaining popularity, but beware - they don't always treat their elephants well. The best thing to do is extensively research any elephant sanctuaries that you want to visit to make sure that they treat their animals well.
Avoid Sex Tourism:
Thailand is well-known for its sex tourism industry, but if you want to travel to this country responsibly, the best thing that you can do is avoid it. This is because unfortunately, some of the people who work in this industry are not working voluntarily.
Ping pong shows might be a popular form of entertainment, but they are often deeply involved in sex trafficking. Instead, consider going to a burlesque or cabaret show where the performers are definitely there by choice. 
Party Responsibly:
Full Moon Parties are a popular attraction in Thailand; if you're going to be there while one is being held, you probably want to go. However, these parties are responsible for a massive amount of waste - leaving water bottles, straws, shoes, and even condoms floating in the ocean. If you're going to a Full Moon Party, don't contribute to this. Be conscious about your own waste by taking a reusable straw and using any bins provided for your trash. 
If you are committed to traveling responsibly, these are just some of the ways you can be a more responsible visitor to Thailand.
---

---
Leave a Comment below: