By planning a ski vacation, you should take essential measures to make your trip as carefree as possible. One of the main prerequisites is an appropriate ski gear. Therefore, in this article, we introduce the packing list for you to avoid any discomfort by skiing or snowboarding.
Your clothing has to consist of some layers in order to keep you warm. Firstly, you need base layers and underwear. In terms of the material, it's recommended to choose either wool or synthetic. Besides, it has to be thin and not too slim-cut or baggy not to constrict your movements. It's better to avoid cotton underwear as it doesn't absorb moisture and gets soaked like a shot.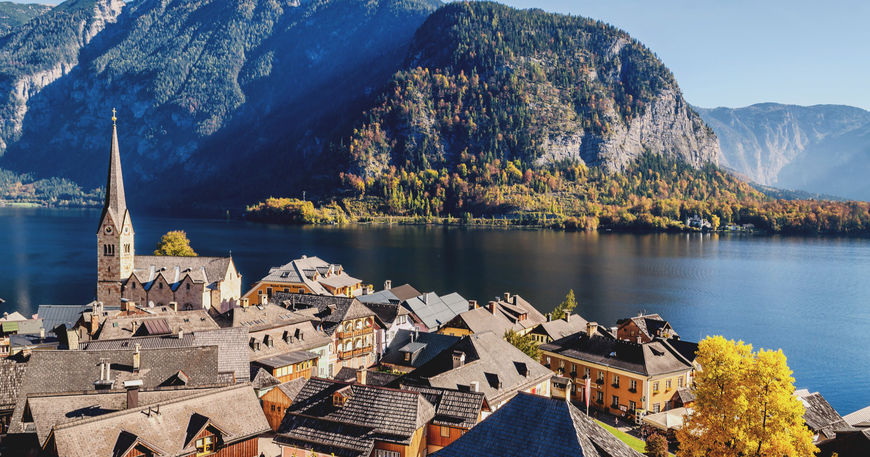 Depending on the weather conditions, you might need a mid-layer. To avoid overheating, a fleece or flannel zip-through top is a great choice.
Tip: In terms of the best travel time, you can head to ski resorts in Austria from December to March. If you would like to avoid crowds of tourists, it's advisable to plan your vacation in early December or late March as high season is the end of December - beginning of January and February.
It's up to you, whether you prefer ski pants and jackets or salopettes. The basic requirement for it is to be waterproof, breathable, and insulated. In case your pants don't keep warm enough, you should take extra fleece trousers. Moreover, it is meant to protect you from snow getting to your shoes, and have enough pockets to keep all your essentials.
Note that you need to reasonably choose your skiing gear. You have neither to become overheated nor freeze over. Check the weather conditions and dressing tips for your resort in advance. To get more info about the best Austrian ski areas and find the suitable one for you, visit hotelfriend.com.
Also, you need long socks that will be taller than your boots. It's better to decide on such fabrics as wool or synthetic, for cotton ones become wet very easily and it takes an eternity for it to dry up.
Gloves or mittens are an indispensable requirement to prevent you from freezing your fingers. Thus, pay attention to the material that is meant to be water-repellent and select what you are comfortable with - mittens or gloves. There can be extra features like additional snow protection.
Balaclava is considered to be warmer than a scarf or buff but it can hinder your movements a bit. Take into account that you should wear it under a helmet and a jacket to protect your neck.
Whether you are a newbie or an expert, a helmet and goggles are certainly required to protect you from blowing snow and injuries. In most cases, you don't have to buy one since it's available for borrowing in skiing resorts. Nevertheless, you should certainly take care of that as your safety first. Keep in mind that goggles have to be suited for both your face and helmet so pitch it at one stroke.
Sun is even more intense on slopes so to protect yourself from sunburn and becoming weather-beaten use a high SPF sun cream and lip balm.
Tip: Don't try to save money by omitting some ski items. It's an investment that will pay for itself in the long run if you're going to engage in winter activities regularly. Otherwise, it's better to use the borrowed stuff than to endanger yourself.
Gear yourself up for your winter vacation and enjoy it to the fullest!
---

---
Leave a Comment below: