Whether you are a frequent flyer, or have never flown before in the past, it is important that you are prepared for the experience. While it is an amazing opportunity to be able to travel the world through the miracle of human flight, being stuck in a small space for a considerable amount of time can be extremely uncomfortable. 
Therefore, we recommend that you make sure that you are prepared for every eventuality when it comes to flying, so that you can combat the discomfort, and arrive at your destination feeling refreshed and ready for the next leg of your trip. Here are our top five survival tips.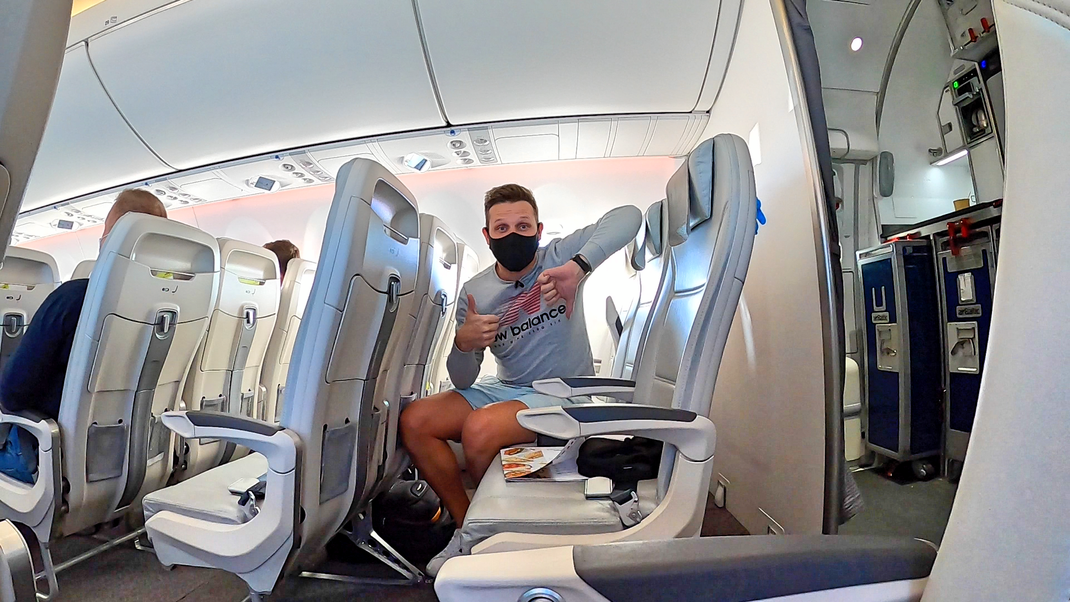 Wear Your Most Comfortable Outfit
It is important to remember that boarding a flight isn't the next London Fashion Week and there isn't a competition at the end for the best dressed. So, we recommend that you leave your tight-fitting clothing, suits, and high heels in your hold luggage and instead wear your most comfortable outfit.
This could include a cozy loungewear outfit that will keep you warm even when the plane's air conditioning unit is blasting. You should also be sure to pack your compression socks in your carry-on luggage, so that you reduce any swelling and decrease your risk of blood clots. Plus, they will help to keep your feet warm!
Be Prepared for Jet Lag
Flying on a plane can be disruptive to your normal daily routine and sleep pattern, no matter how long your flight is, so it is important that you are prepared for jet lag. Even if you aren't going on a long-haul flight, many flights are early morning, or late at night, meaning that you aren't able to get the sleep that you are used to. While we recommend that you try and rest during the flight, if possible, this is unlikely to happen if you feel uncomfortable. 
Therefore, it is important that you follow these tips to make resetting your sleep schedule easier, and to make the consequences of jet lag less disruptive on the days after your flight.
Pack Your Own Headphones
While many flights now provide you with a pack of standard headphones, they quite often aren't strong enough to block out the noise of the crying baby two rows back, or the loud noise of the plane's engines. Therefore, we recommend that you bring your own noise-cancelling headphones with you that are a better fit for you than the standard plastic ones provided. Having your own headphones will also be beneficial to you on the rest of your journey.
Don't Forget Your Snacks
There is nothing worse than being hungry throughout the duration of your flight, as it will only add to how uncomfortable you are feeling. You should find out whether you have an in-flight meal provided or not throughout your journey, but even if you do, you should be sure to pack some snacks to keep you going. This can help you to pass the time quicker, and also means that you are covered for any delays you might experience. 
If you do have an on-flight meal provided, then be sure to make your food choices wisely as anything that doesn't agree with your digestive system may make your flight even more uncomfortable.
Keep Hydrated
We can't stress enough how important it is that you keep hydrated throughout the flight, as not only is it good for your wellbeing generally, but it will help to keep you more comfortable. Planes' humidity levels are extremely dry, meaning that you can quickly become dehydrated. Therefore, we recommend that you drink around 8 ounces per hour during your flight. 
By following our tips and advice you can survive even the most uncomfortable of flights, with as little disruption to your sleep routine and days to come as possible.
---

---
Leave a Comment below: