Going trekking is truly an amazing experience and allows you to see the world from such a different perspective. If you have never been trekking before, the thought of it may seem scary or daunting, but there are countless treks out there, and they vary a lot in intensity, meaning there will be something for everyone. If you are interested in going trekking, you should do a bit of research beforehand on what kind of routes you should do – taking into consideration fitness levels and the length of the route.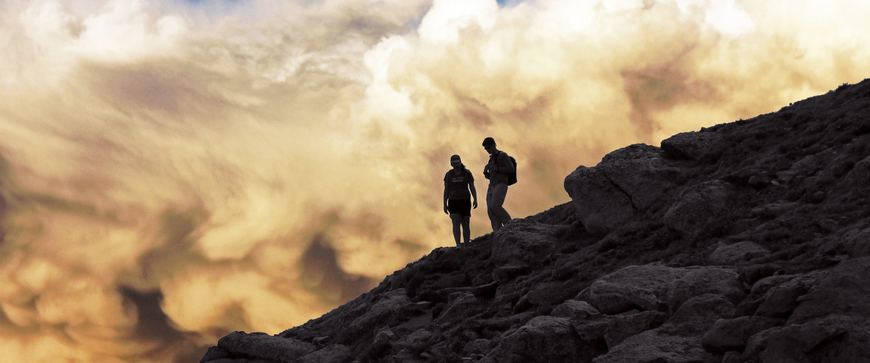 Great New Experiences
The number one reason why people go trekking is for the incredible experience. You get to see incredible bits of landscape and it is such a satisfying feeling knowing that you have put in the hard work in order to see the views that you are seeing. 
Depending on whether you want to stay relatively local and just embark on a trekking trip for a weekend, or you are looking to do a month-long hike, there will definitely be something for you wherever you are.
You can always build this up and begin with something relatively small, with an end goal of doing a long-term trip once you have got a little bit more experience.
Cheaper Way to Travel
Trekking is an excellent holiday idea if you are on more of a budget, particularly if you decide to camp en-route. This truly allows you to become fully immersed in the experience; sleeping in the wilderness at night while walking through the wilderness during the day. Depending on the route you choose to take and the time of year you choose to walk in, you may even find that you come across pretty much nobody else during the course of your trek, which is such a unique and special feeling.
Not spending money on hotels and fancy meals will help you save an awful lot, but your experience will not be compromised. In fact, you will probably feel as though it was even more worthwhile, as you will feel a great sense of achievement afterwards.
If you are opting for the full camping experience, it is important that you come fully prepared, which includes packing light for your trip. Remember, you may not come across that many shops on the way, so having a plan on what you will eat and where you will set up camp is a great idea. Here are some great tips on how to travel as light as possible while also making sure you have all the right gear and don't leave anything behind. 
Amazing for Your Physical Fitness
As well as the exhilarating experience of being outdoors in the fresh air, trekking is amazing for your physical fitness, and especially so for your bones, muscles and heart. After your trekking experience, you will probably be in your peak physical fitness, which will make you feel great and will motivate you to do more similar holidays. 
Your physical fitness also has a direct impact on your mental health. Having some time away from screens, simply walking and enjoying your surroundings will be incredible for your mental wellbeing and is a great way to escape from everyday life. 
There is definitely a reason why so many people enjoy trekking and often opt for this kind of holiday every time they go away.
It truly gives you a great sense of your surroundings and helps you to appreciate the outdoors more. For people who feel as though their lives consist mainly of working, and everyday mundane activities, going on a trekking experience can be such a great way to incorporate some adventure into your life.
---

---
Leave a Comment below: