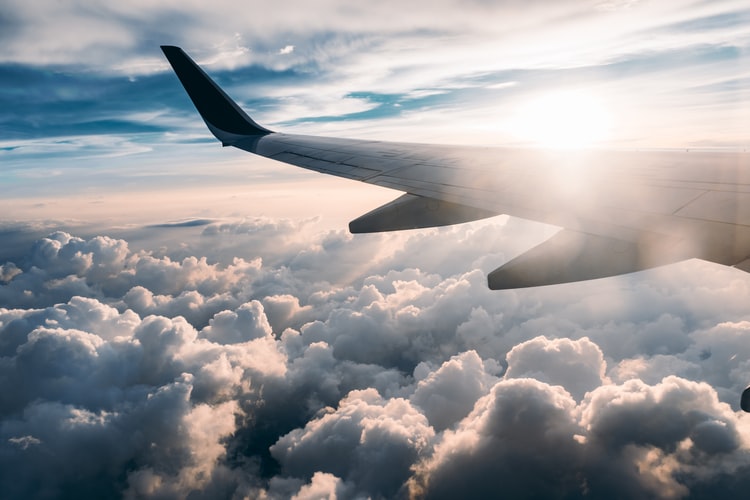 If there was a contest to choose the best feeling in the world, going on a vacation would be a top contender. There's nothing more rewarding than creating an itinerary, making reservations, and watching all your travel plans come to life.
If you've been bitten by the travel bug, you're far too familiar with the excitement of boarding a flight, knowing that an unforgettable holiday awaits you at the destination. That is, of course, when (and if) you manage to reach the destination.
Addressing Flight Safety Concerns
First things first - it's safe to fly even when the weather is particularly rough. Any standard aircraft is designed to endure inclement weather. Airlines regularly monitor the weather to determine whether it's safe to fly at a given time. Also, pilots have years of training and experience flying in diverse weather conditions.
Nevertheless, if you're flying during an extreme weather event, you should be prepared to experience flight delays and cancellations. You could miss a connecting flight or get stranded at the airport in a new country.
Worse still, rescheduling flights or making new reservations could burn a hole through your wallet. Things become all the more complicated when you're traveling in the middle of a pandemic.
The good news is that it's possible to enjoy a fun and relaxing holiday despite inclement weather. All it takes is a bit of foresight and planning, and a plethora of information.
In this blog, we've outlined a few tips to prevent adverse weather conditions from ruining your travel plans. Let's take a look.
Never Undermine the Value of Planning
This one's sort of a no-brainer. Most good things in life happen because you plan for them. Sure, you should leave some room for serendipity. But if you don't want to spend the night at an airport with limited internet connectivity, your best bet is to plan things in advance.
Whether you're traveling within the country or halfway across the world, it's always a good idea to check historical weather patterns at the destination. It'll give you a fair idea of when you should plan your trip to avoid inclement weather.
While planning your trip ahead of time may not always help you avoid bad weather, you'll get the opportunity to pivot and find alternate options due to flight delays and cancellations. Also, it'll minimize the financial toll.
Make Information Your Best Friend
Despite the most meticulous planning, it isn't always possible to predict adverse weather. Things have become all the more complicated because of changes in weather patterns due to global warming.
When you can't anticipate the weather, the next best thing is to stay informed about the latest weather forecast. Start monitoring weather updates at the source, destination, and any connecting airports a few days before your travel date. It's also a good idea to check the weather radar in an area for a deeper insight into the weather patterns. 
For instance, if you're traveling to or via Kansas, checking the Wichita radar will give you a fair idea of precipitation levels in the upcoming days. The information comes in particularly handy when an extreme weather event is about to occur.
Additionally, you could check your airline's app for information on flight delays and cancellations. You could even run a quick Google search with your flight number for more information on the latest status. Similarly, you could get more updates from the Federal Aviation Administration's Flight Delay Information page.
Up Your Negotiation Game
If you get the slightest inkling of bad weather before your travel date, it's wiser to reschedule or cancel your flight. Of course, that means you might have to pay a hefty cancellation fee, in addition to spending money on new tickets.
While airlines aren't always obligated to compensate passengers for extreme weather events, you can work your way to negotiate a better deal. The key is to be polite and let them offer the most financially viable options.
For instance, accepting flight credit instead of demanding a refund is often more profitable. Similarly, you could request the airline staff to waive off rescheduling fees. If you're planning to make any changes to your travel arrangements, make sure you do it at least 24 hours before the trip.
Have Backup Plans Ready
What if your return flight gets canceled due to a blizzard? What if your onward flight gets rescheduled due to heavy rainfall? What if one of your connecting flights gets delayed? Traveling during an extreme weather event involves a series of "what ifs".
That's why it is always a good idea to keep a few backup plans handy. Explore alternate modes of transportation, such as the bus or train. Better still, you could plan a road trip. Also, check with your hotel to find out whether they can let you stay for an extra night if the need arises.
Irrespective of whether you're traveling for work or a holiday, you wouldn't want bad weather to affect your plans. The best way of avoiding such a scenario is to prioritize planning and stay on top of the latest weather forecasts.
---

---
Leave a Comment below: